Patterned shirts may have gotten an unfair reputation over the years. Often associated with the 'going out' shirt and shoe combo, where they'd be worn as a party shirt for unruly club nights, the patterned shirt's misaligned reputation has recently changed. Brands have finally cottoned on to its potential as a playful, eccentric way of adding colour to a spring or summertime look.
Now more interesting patterned shirts are available than ever, from subtle geometric shapes to classic stripes and floral designs. In short, if you want to add a bit of spice to your warm weather attire, a colourful pattern shirt is the way to go. There are naturally plenty of pitfalls though, and the last thing you need is to look like you're heading to a sticky-floored club on a Friday night. From how to wear them to the best options out there, here's how to do the patterned shirt the right way.
How to wear a patterned shirt
Given they usually boast relatively loud prints, and bright colours, there are a couple of pointers when it comes to successfully pulling off patterned shirts. The first thing to consider is indeed colour. If you've gone for a bright shirt, let it be the focal point of the look. Don't try to compete with it elsewhere by wearing equally jazzy trousers and shoes. Instead, keep the rest of the look minimal, so the shirt can be the star of the show. Try, for example, a coral pink floral shirt with a pair of beige chinos, and finish with clean white trainers. Going for a bright pair of trainers and loud trousers would be overbearing and like you're trying a little bit too hard.
The second point to consider is the style of the shirt itself. With their summery connotations, patterned shirts usually work best when rendered in a holiday-friendly short sleeve design. Better still is a shirt with a soft Cuban collar, which instantly relaxes things and gives it a resort-wear feel. Keep the shirt fit boxy, and laid back, and avoid anything too slim at all costs. If you must go for something with long sleeves, stick to very basic patterns like stripes or checks and keep the rest of the look fairly minimal and pared back.
1. Octobre Editions Holt Shirt
With its all over floral print design, this soft red shirt by Octobre Editions is a great entry point into the world of patterned shirts. Made from lyocell, it boasts a silky, fluid handle while the open neck Cuban collar and relaxed fit ensures it offers unmatched comfort all day long. It's the kind of shirt you could throw on over a pair of swim shorts out of the pool, or alternatively, you could dress it up with tailored trousers and suede loafers.
2. Wax London Didcot Shirt Black Amalfi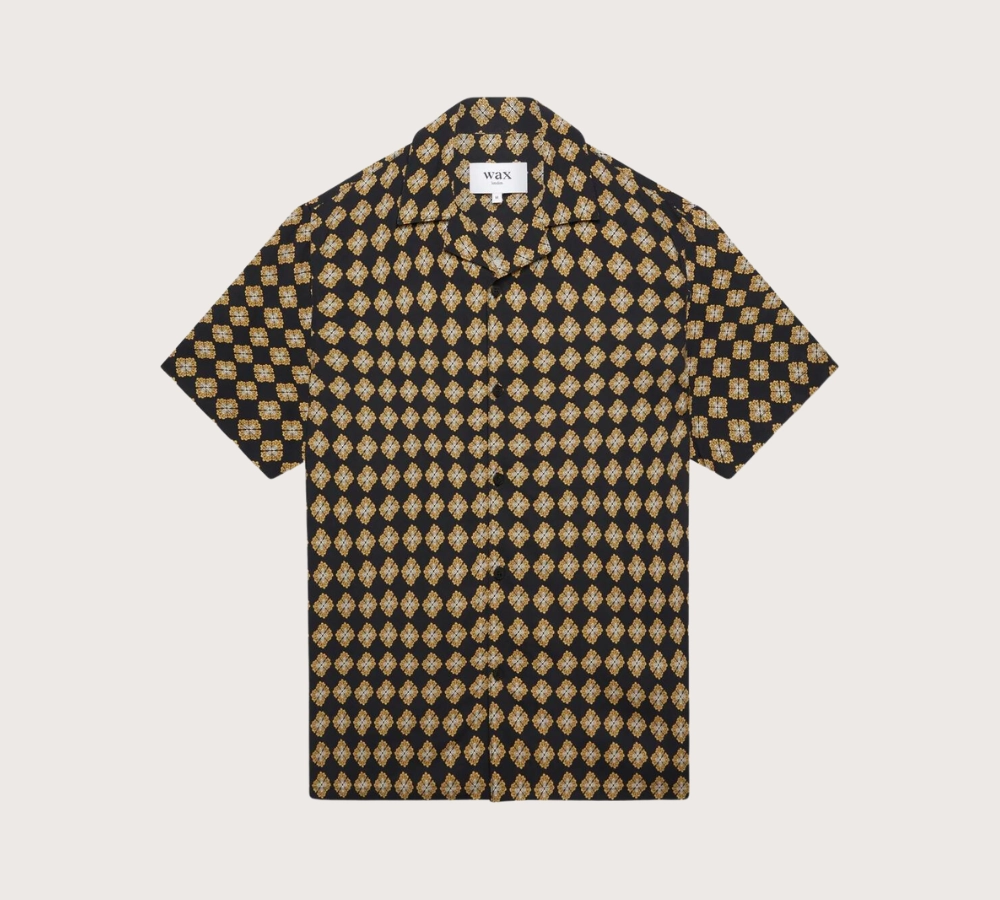 There's no mistaking this Wax London shirt, with its striking 'Amalfi' print, said to be inspired by the Mediterranean. Cut in a soft, sustainable viscose fabric, it comes in a relaxed fit and would make an excellent alternative to an Oxford or linen shirt for an evening out.
3. Mango Flowy Floral Print Shirt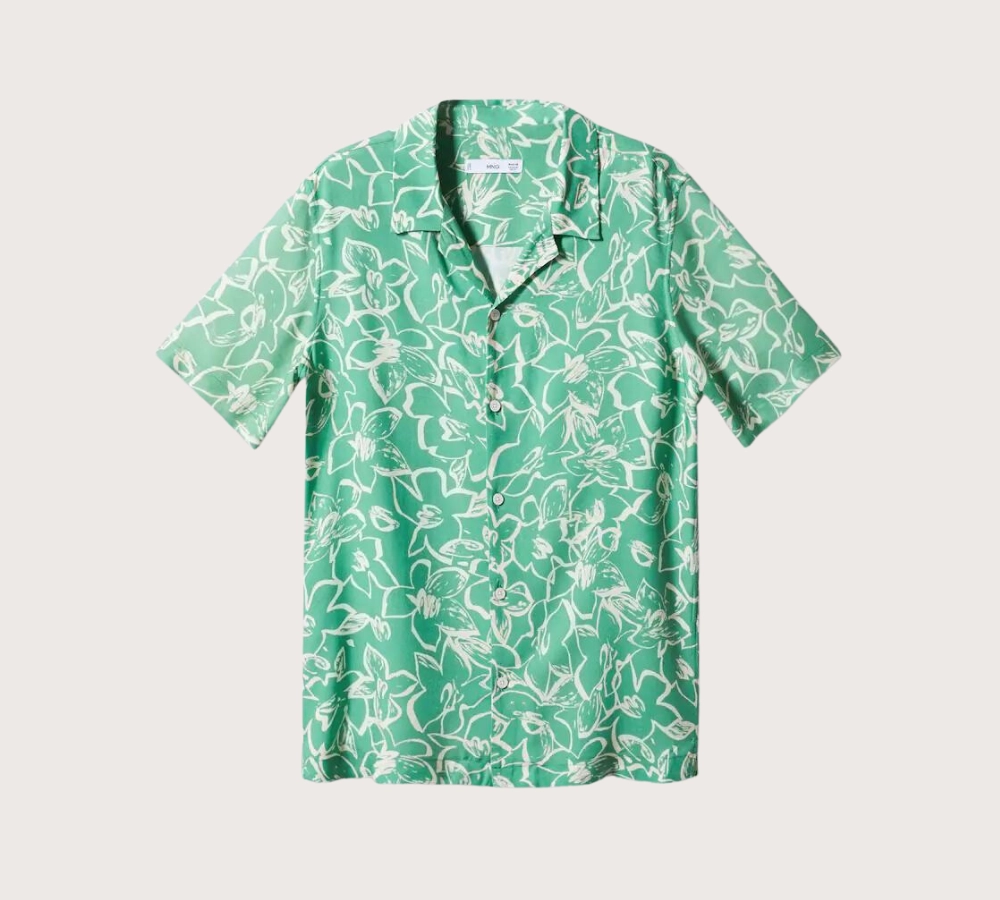 Floral prints often come in multiple colours, but some of the more interesting designs are tonal, with a solid base outlined with just a single shade. This Mango shirt is a good example, with its light green tone and off-white floral print. Channelling a slight Miami Vice feel, try pairing it with white shorts and suede loafers for a sharp summer look.
4. Abercrombie & Fitch Camp Collar Patterned Shirt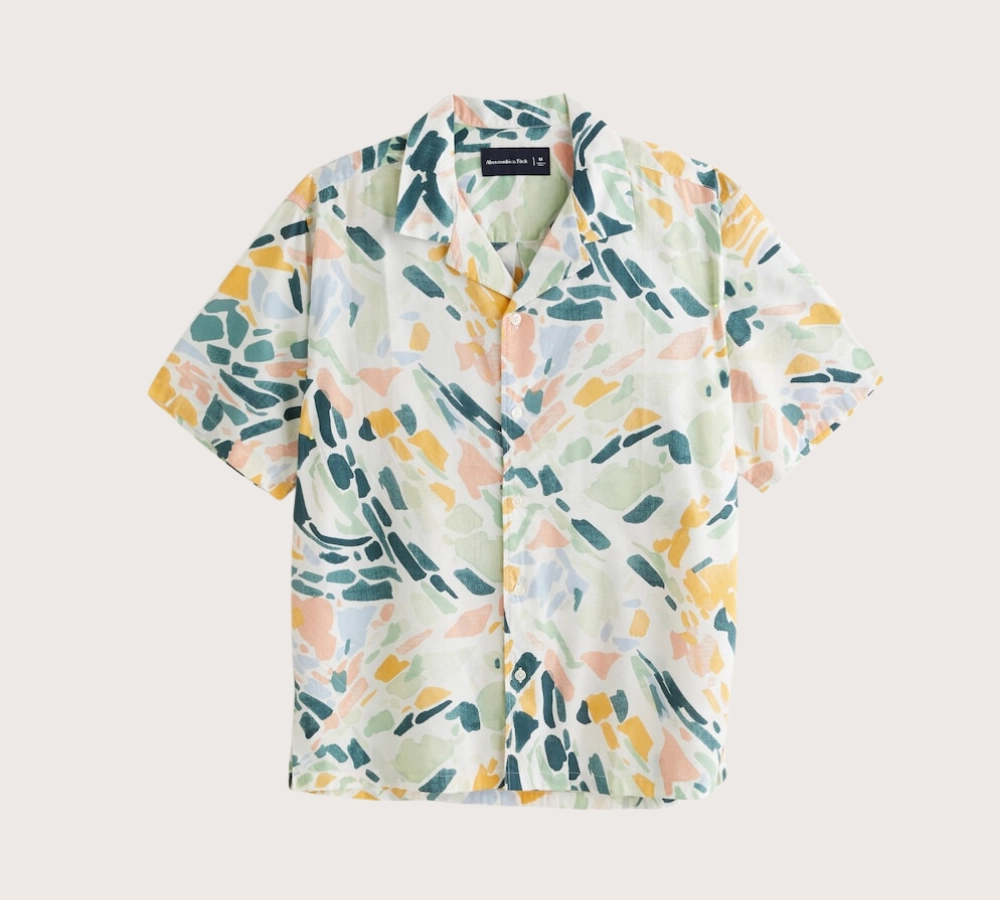 If you want to add some colour to your wardrobe but don't want to go overboard, try this Abercrombie & Fitch design. Made up of soft tones of pink, orange, green and blue, it's got a boxy cut and a soft Cuban collar for an easy, throwback feel.
5. Polo Ralph Lauren Vacation Shirt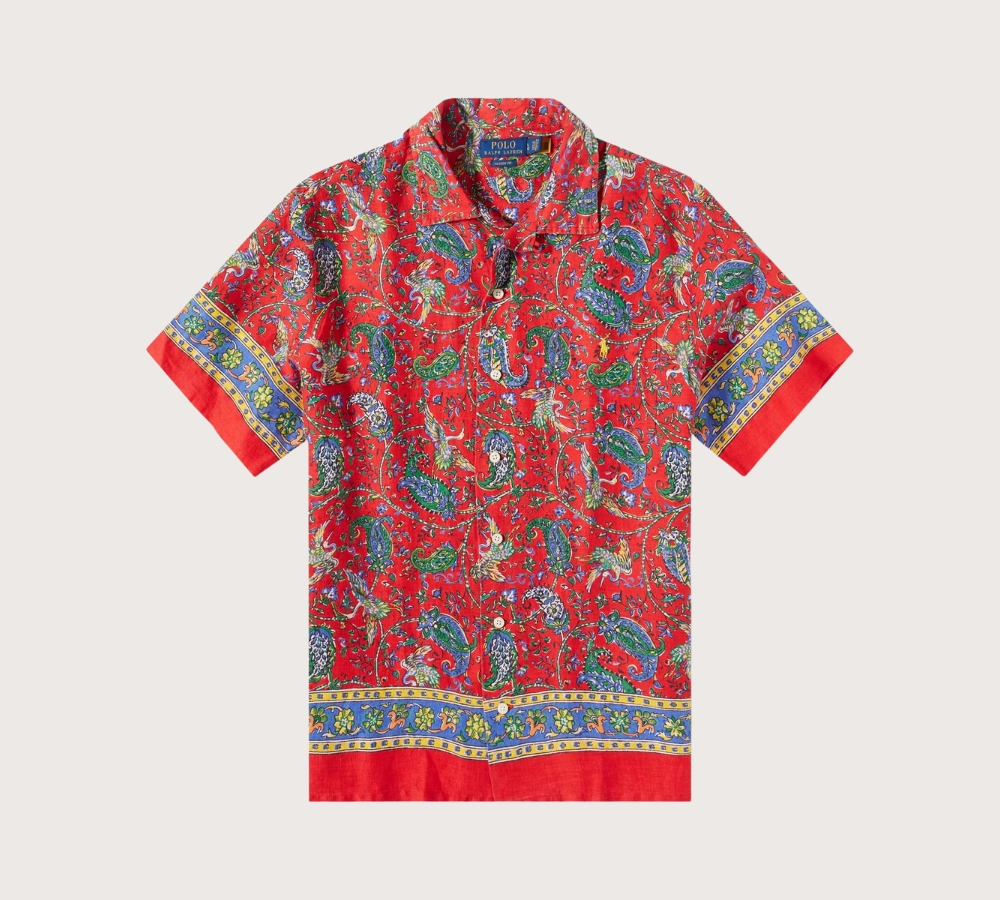 Paisley is often used for accessories, but less so for shirts. Bucking the trend is this Polo design, which comes complete in a full paisley print. With a bold red base, and shades of blue, green and yellow, it's a regal piece and one that'll work with chinos, tailored trousers and leather loafers or derbies.
6. Paul Smith Sea Floral Patterned Shirt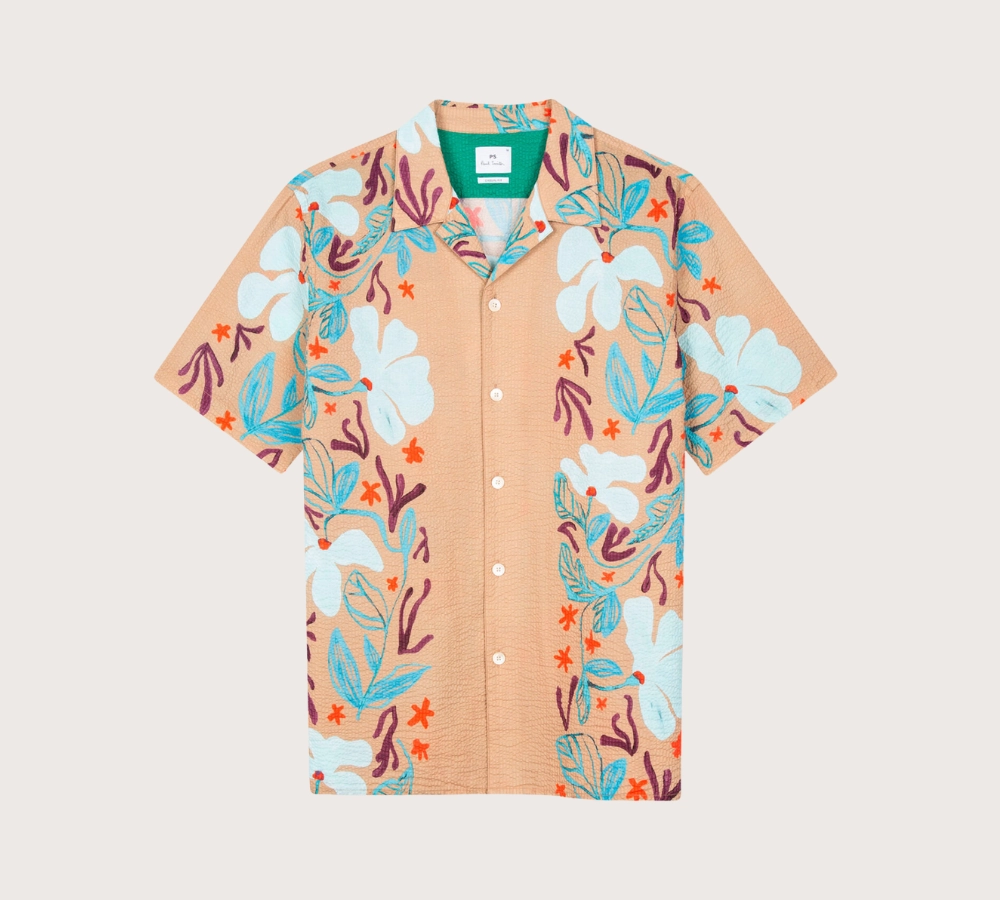 Paul Smith is always among the best options when it comes to pattern. The brand has made its name off of eccentric designs, with this summer shirt showing why. Coming in a 'sea floral' print made up of light blue, purple, orange and white, its loud, statement design will add a fun, playful twist to a warm weather fit. The fabric is worth noting too - 100% cotton, it's got a textured seersucker feel that promises a lightweight, breathable finish.
7. Sirplus Plantopolis Cuban Shirt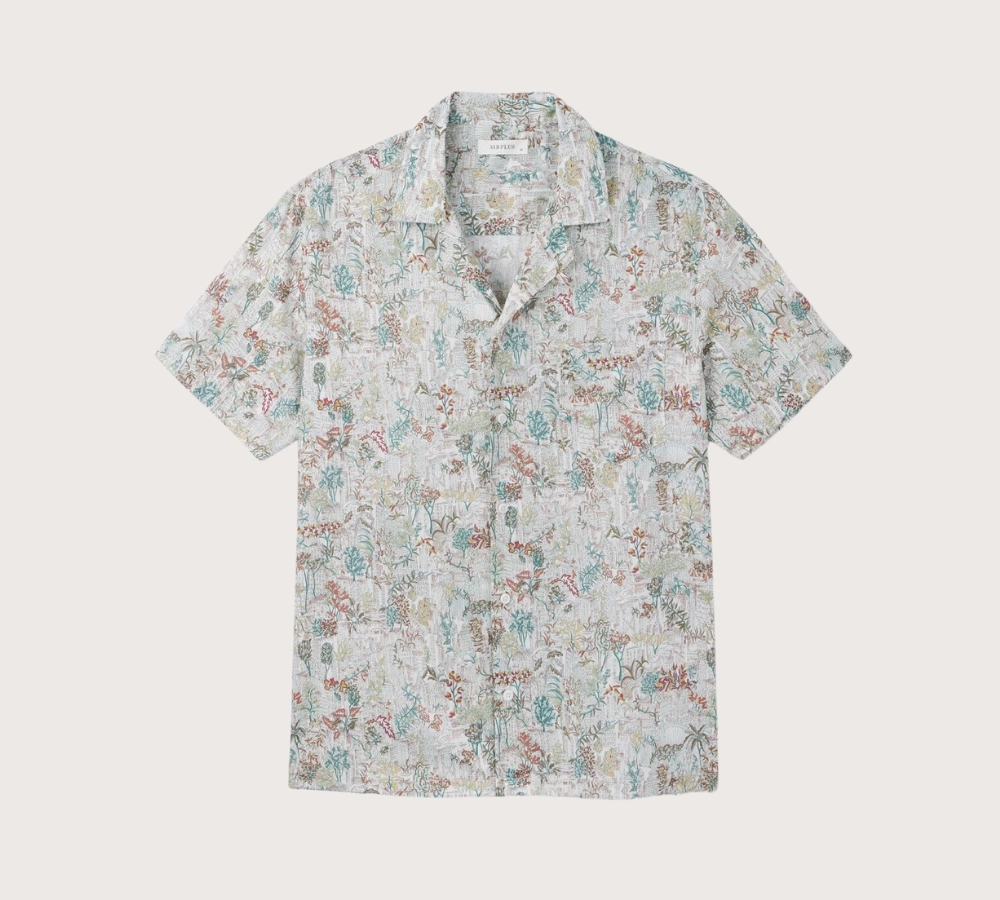 Sirplus has made use of Liberty's iconic fabrics for its summer range, with this shirt cut in a tonal blue print that's been woven in Italy. Easy to style and built to last, it comes with corozo buttons, a Cuban collar and single chest pocket, while its relaxed fit ensures it's as comfortable as it gets.
8. All Saints Biarritz Tropical Floral Print Shirt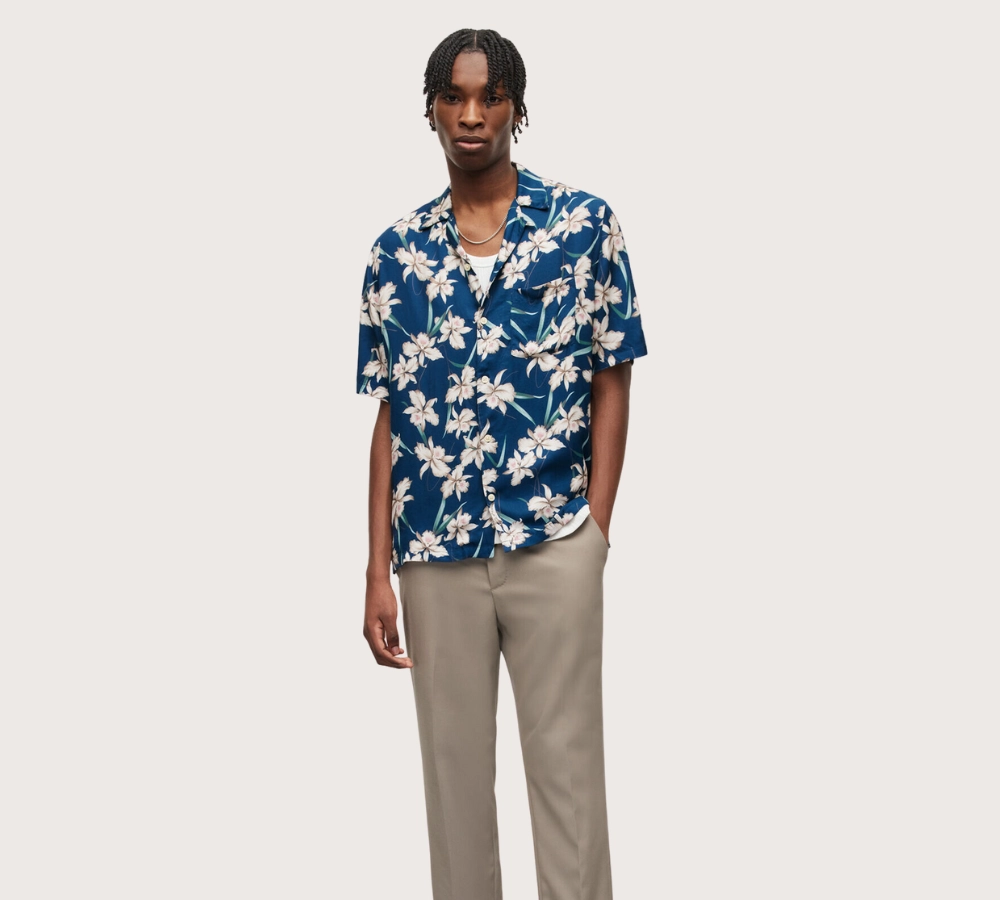 The aptly named Biarritz shirt more than lives up to the glamorous southern France resort town. With its colourful floral print, relaxed fit and soft viscose fabric, it's exactly the kind of shirt you'd want to wear following a dip in the ocean. It comes with a single chest pocket - perfect for storing sunglasses - while its open neck Cuban collar only furthers the laid back feel.
9. Uniqlo Patterned Short Sleeve Shirt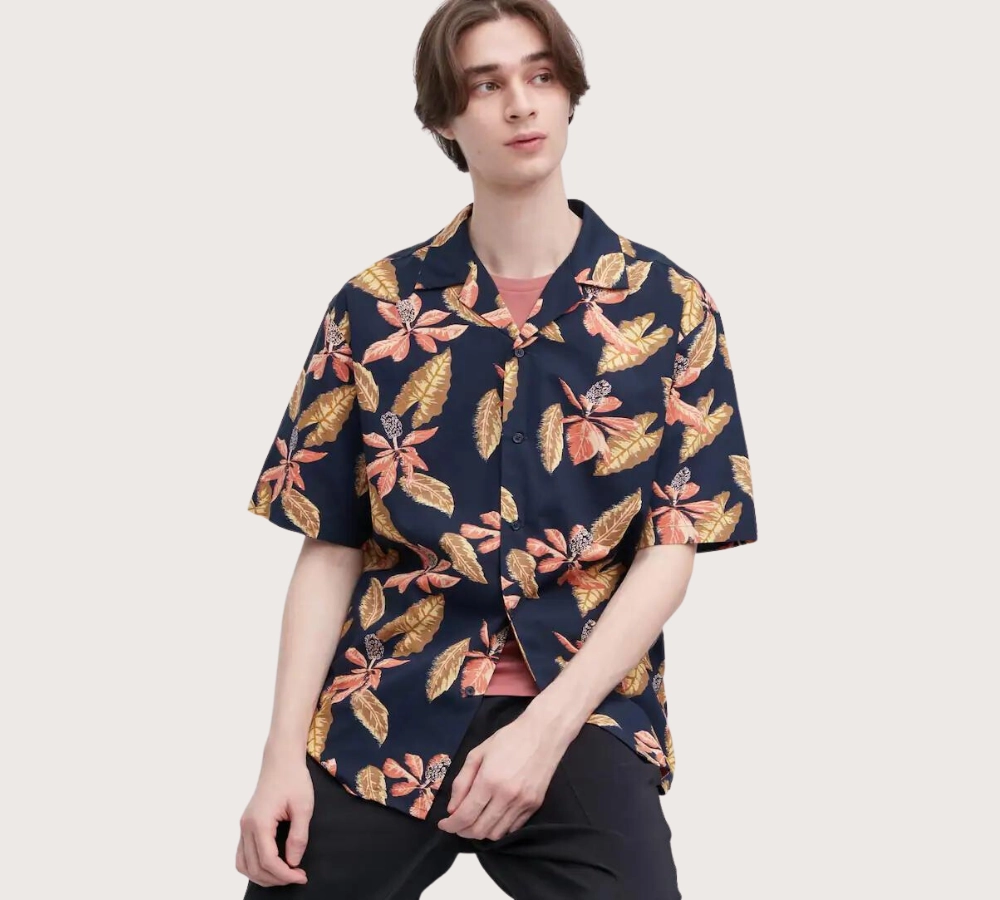 A classic Hawaiian shirt in easy to wear colours, this Uniqlo design is among the best on this list. Made from a modal cotton blend, it has a boxy cut for added drape, an open collar and slightly longer sleeves, which can be rolled up or left as they are.
10. Percival Blue Willow Cuban Shirt
Percival's wide range of knitted shirts impresses season after season, but the brand's other designs are well worth noting too. This particular one has a soft blue Japanese-inspired print, as well as long sleeves, a broad '70s style Cuban collar and a large single chest pocket. It's a surprisingly versatile piece, and can be dressed up with chinos or down with drawstring shorts and sandals.
11. Reiss Locco Patterned Shirt
Reiss isn't afraid to push the boundaries of design with its contemporary updates on traditional pieces. This short sleeve shirt for example has an intricate crochet knit construction, giving it bags of texture and a vintage 1970s feel. This is only furthered by the bold geometric print which comes in soft tones of beige, brown and white, as well as the button through front and open collar.
12. Maison Kitsune Palm Resort Shirt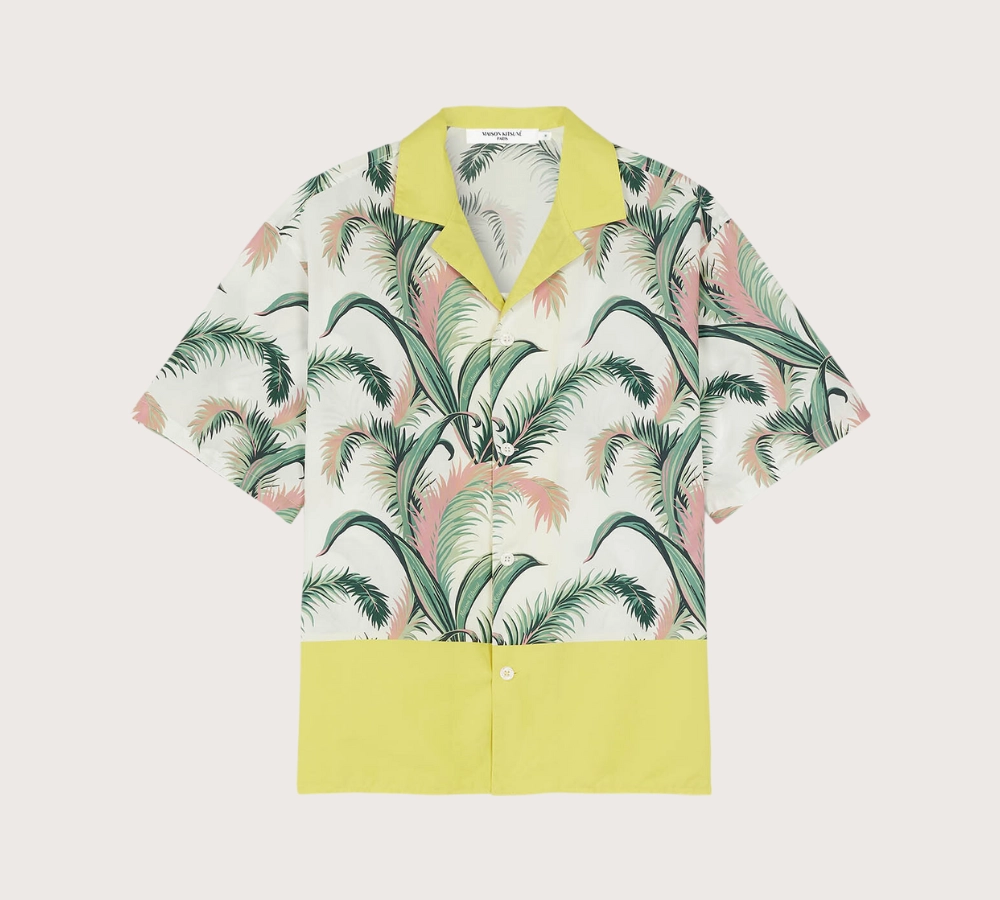 A contemporary update on the classic Hawaiian shirt, this Maison Kitsune design comes with a simple green and pink floral print, intersected with bold yellow colour blocking. The broad collar and a large section of the hem have been rendered in lemon for a striking look and one that turns this otherwise retro design into a statement piece.
13. Saint Lauren Printed Silk-Chemise Polo Shirt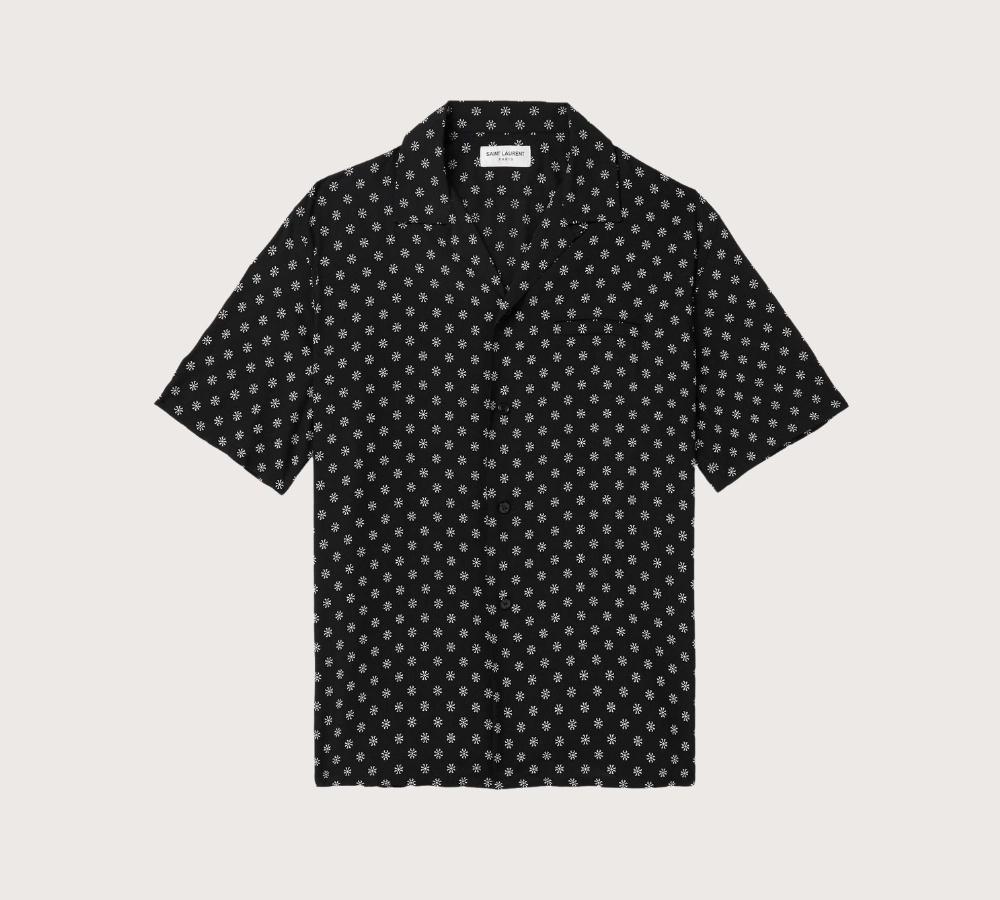 Saint Lauren has long peddled a vintage, rock 'n' roll aesthetic, which monochrome patterned shirts naturally fit right into. This particular design comes with an abstract floral print, making use of starburst-like shapes that give it a decidedly louche, throwback feel. A great option for those who want a patterned shirt without the loud colour, it's made from a seriously soft silk-chemise fabric and comes with a relaxed fit.
14. OAS Company Eldovado Viscose Shirt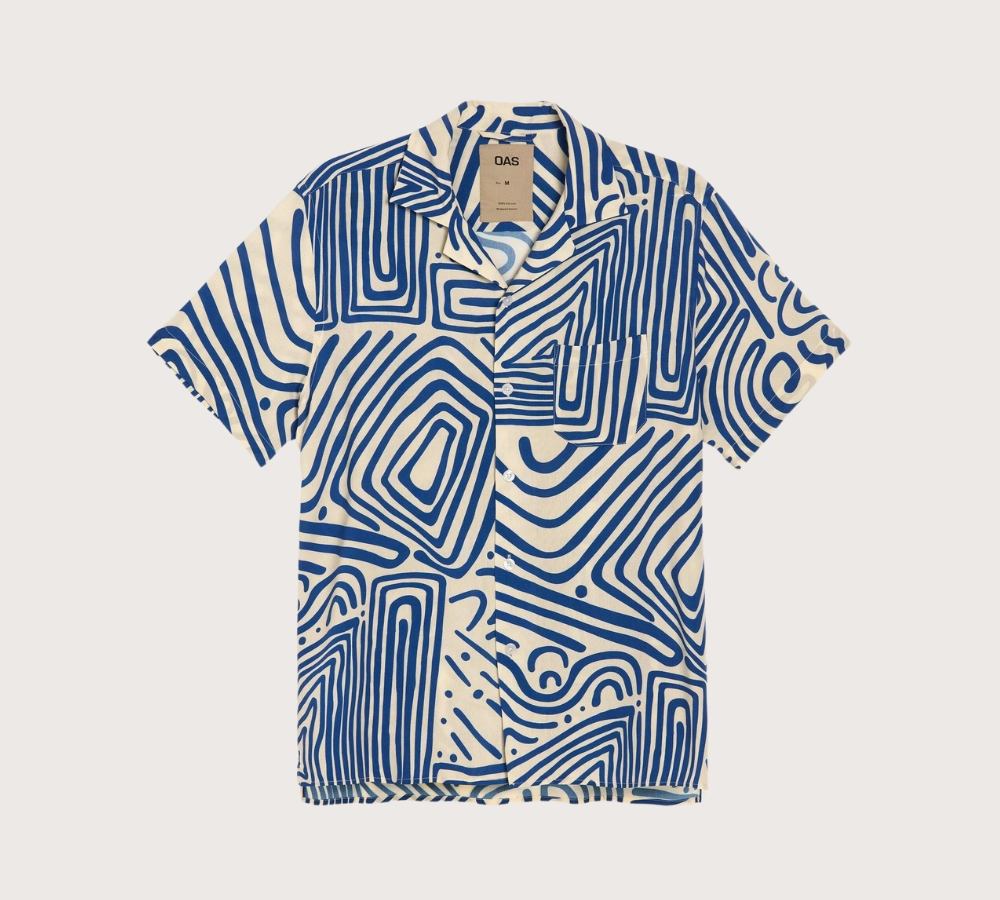 For a more unusual take on the printed shirt, turn to this abstract OAS design. It comes with a swirly fingerprint-style pattern, rendered in mid-blue, which contrasts with the off-white base. The slightly hallucinogenic design is best worn with more muted staples. Think beige chinos shorts, white trainers and black sunglasses.