The popularity of the Cuban collar shirt rose dramatically in the 1950s when menswear icons such as Elvis Presley were seen wearing it. Before that, it had been a fairly functional piece of clothing with the open collar style helping to keep the wearer cool on hot days working outside.
Over half a century later and the Cuban collar shirt has cemented its place as the top pick for the summer months. Full of laidback charm, the open-collar style makes it ideal for men when the mercury starts to rise.
Full of nonchalant charm, men can use it as a way to add some colour, bold prints and,, importantly personality. As for all its perks, the heat can often starve men of style gravitas with heat-repelling functionality coming to the fore. This means any way we can add a bit of Latino rhythm to our top half, men should grab with both hands.
What is the Cuban Collar Shirt?
It can sometimes go by other monikers such as "camp collar" or "revere collar shirt" but essentially it is defined by its flat collar and buttoned front.
Typically the shirt is manufactured in a linen or cotton fabric. This along with its open collar and boxier fit makes it easier for air to circulate around the body and keep us cool.
How To Style A Cuban Collar Shirt
The relaxed fit of this style of shirt evokes retro vibes and this is a trend we can tap into when styling it.
Holiday attire in the 40s and 50s was still predominantly a button-down shirt. Welcome this inspiration and partner your shirt with some medium-length shorts and slip-on for a touch of Miami beach vacation from this period.
Alternatively, the Cuban collar shirt can easily sit somewhere between formal and casual as our social acceptions of how men dress have changed over time. So, take advantage of this and stick your shirt on top of a pair of formal trousers or chinos. For added vintage style notes keep it tucked in and opt for footwear like a penny loafer to hark back to days of old.
The menswear market is chock-full of options when it comes to shopping for a 'Cuban-collar" or 'camp-collar" shirt. From botanicals to art and island-inspired picks we have selected the best pieces so you can pack that t-shirt away and start making a statement this summer.
Best Cuban Collar Shirts For Men
1/20
Wax London
The brand's best-selling Didcot shirt is back in any new Amalfi red colourway. This relaxed-fit Cuban collar shirt is chock-full of summer vibe sd, yarn-to-yarn Indonesian Ikat techniques. The result is warm-weather-ready merchandise, perfect for summer.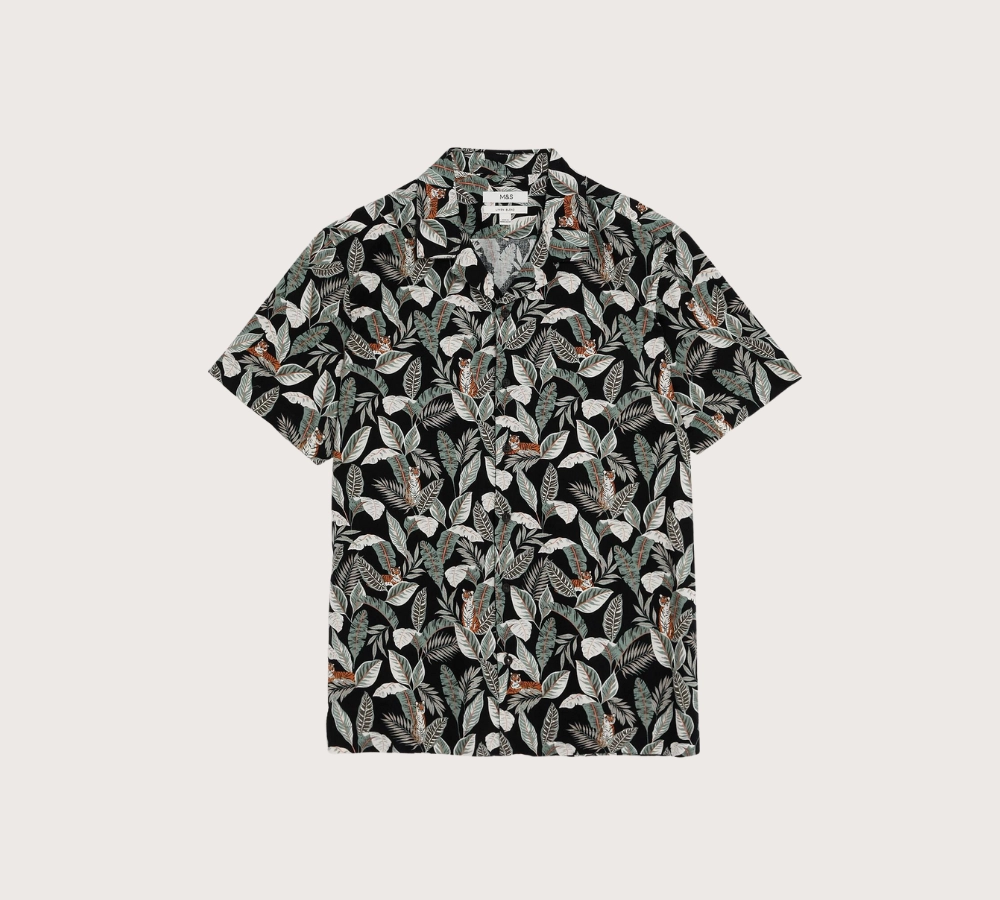 2/20
Marks & Spencer
Summer is all about the botanicals, and they are out in force with this number from M&S. It is great value for money and will easily see you through the warmer months.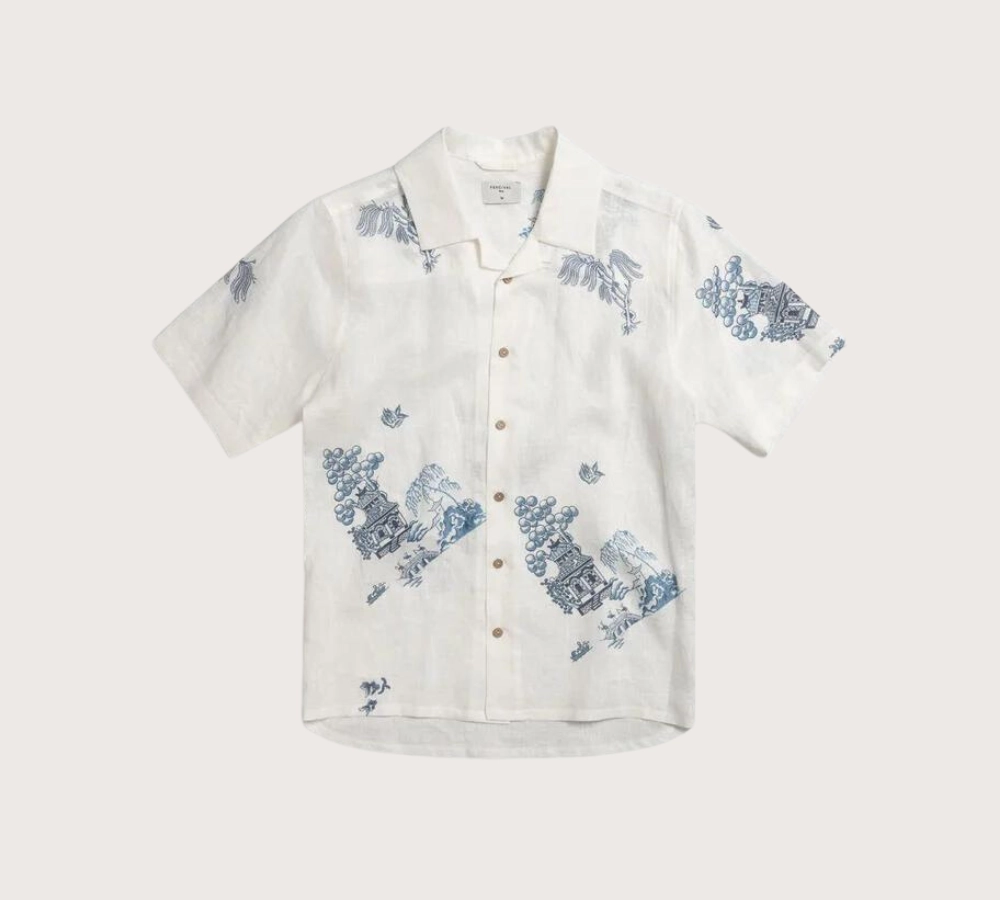 3/20
Percival
Crafted from 100% linen, this shirt from Percival piles on the holiday vibes with a flower design and coconut buttons. All we need now is the pina colada.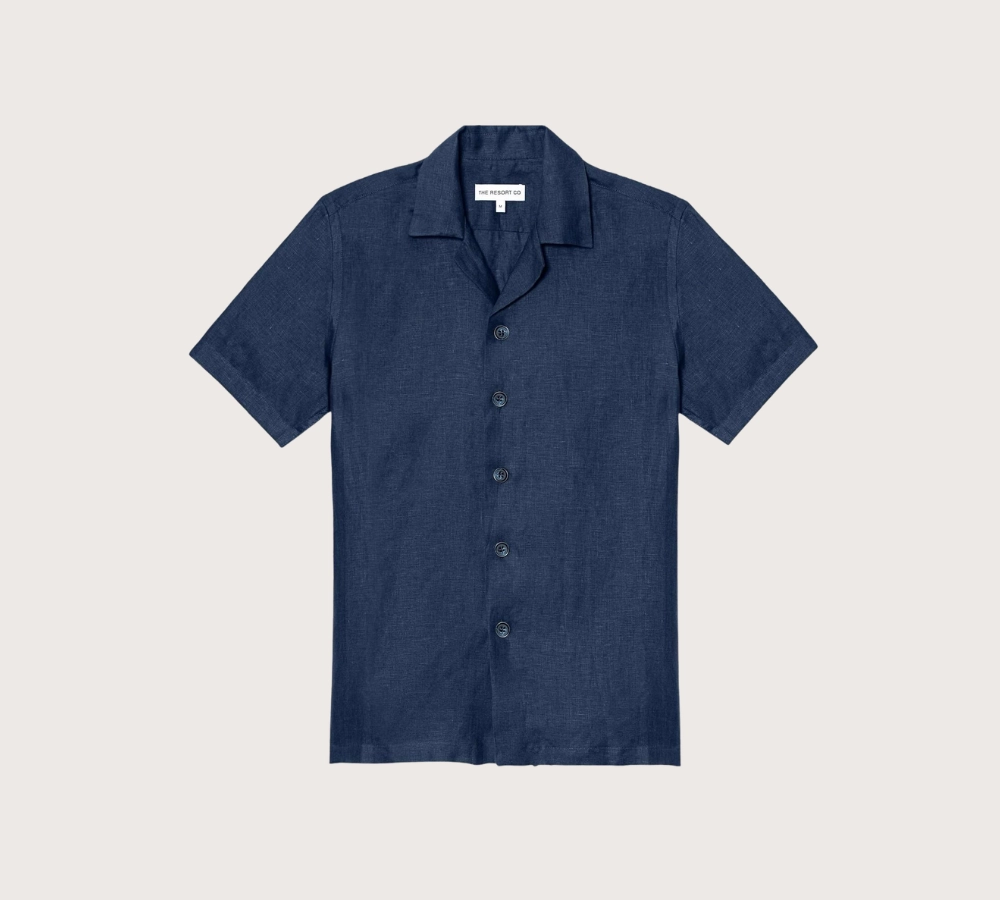 4/20
The Resort Co
A brand that only specialises in resort wear needs to have a Cuban collar shirt in its arsenal. This shirt is made from 100% linen and could easily be partnered with tailored trousers for a smart casual evening ensemble.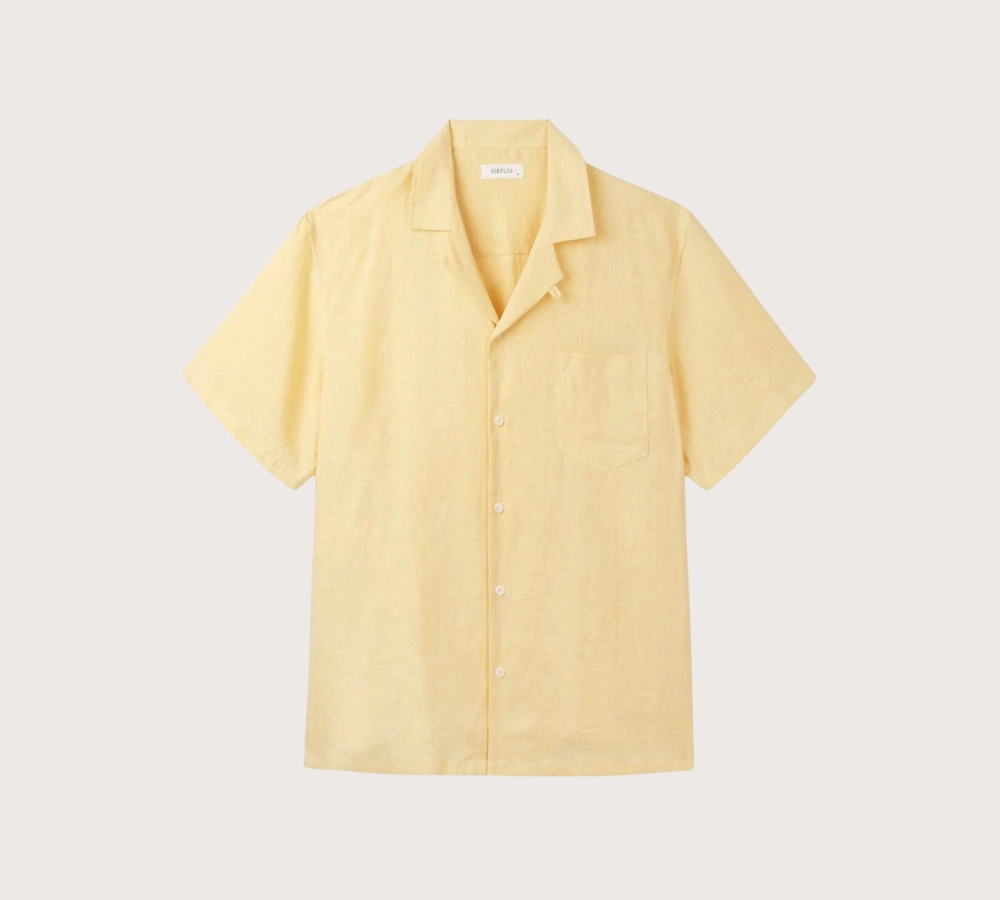 5/20
This cornfield yellow linen shirt from Sirplus has been made with a fluid cut to present a more comfortable fit. Layer with a crisp white vest, or as is, part of a hazy day outfit that screams that summer has arrived.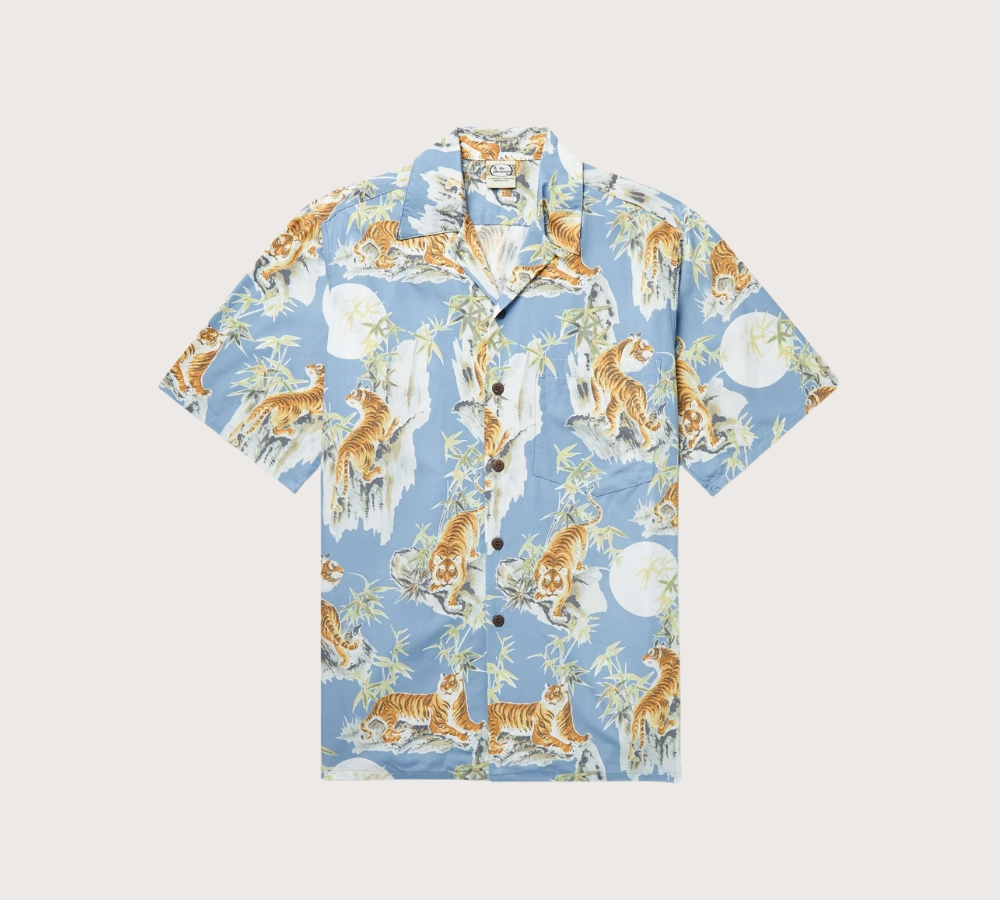 6/20
Go Barefoot
The tiger print on this shirt has been created by Hawaiian designers, and what doesn't say holiday mode engaged more than the Pacific island?
7/20
Suit Supply
For the right reasons, the Riviera trend is woven through much of menswear over the summer months. The pared-back style oozes continental sophistication, just like this Italian-made shirt from Suit Supply.
8/20
Private White VC
Made in Manchester, Private White VC has wistfully created an understated garment that will get a ton of wear from spring through to the tail-end of summer. From date night to garden party, this is a dependable piece that has been given a pale pink hue and added pockets to update a classic look.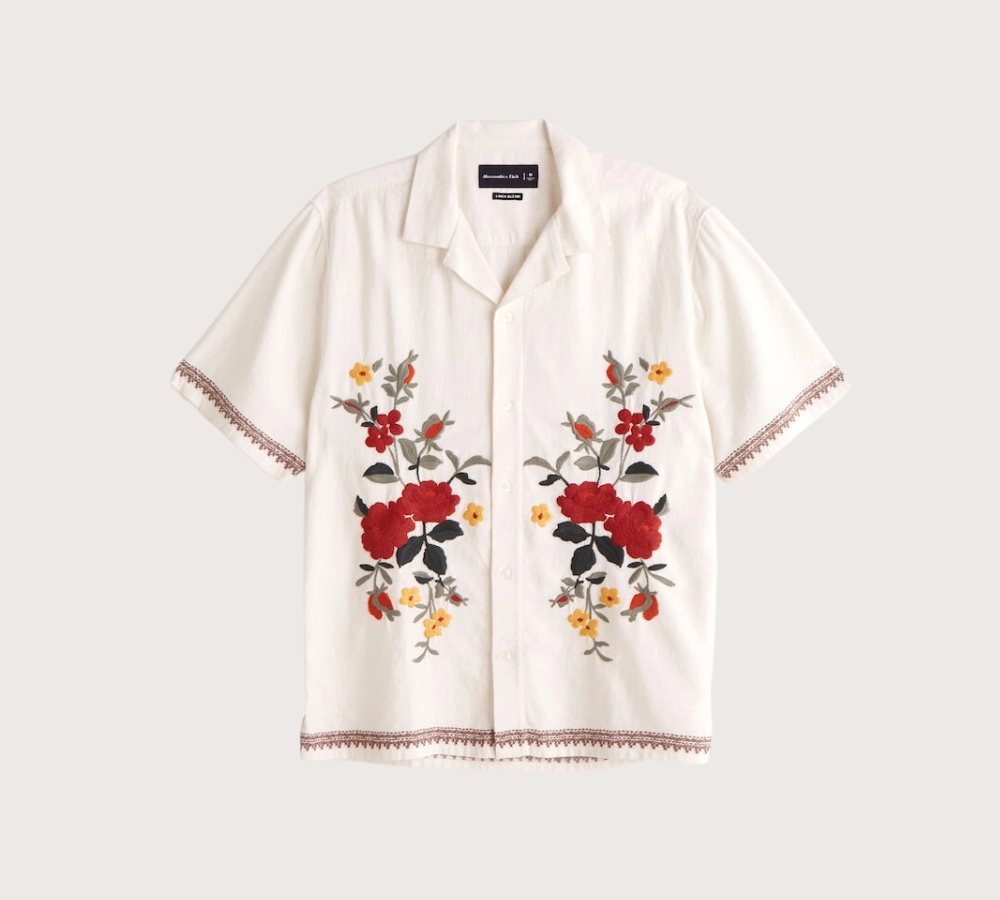 9/20
Abercrombie & Fitch
Adorned with a bold flower motif and full of popping colours, partner with tailored shorts for a laidback summer look.
10/20
Massimo Dutti
Sometimes it doesn't all have to be about crazy prints. Men looking for a minimalist choice this summer should seek out this Massimo Dutti piece. The patch pockets and navy colourway are giving us Thunderball inspo. Pair with white trousers and espadrilles for a surefire warm-weather look.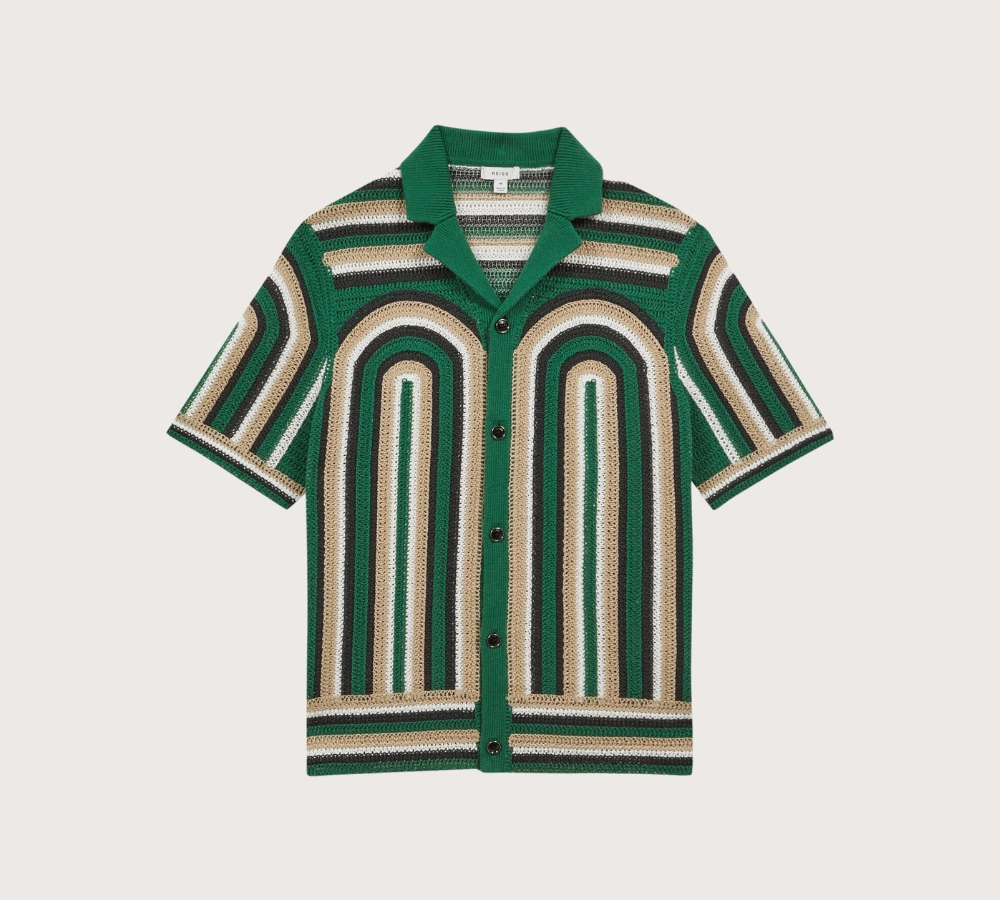 11/20
Reiss
A bold choice, this might not be for the faint-hearted among you. Reiss has brought a touch of South America to these shores with a crocheted striped Cuban collar-style shirt. Let's just hope the weather follows.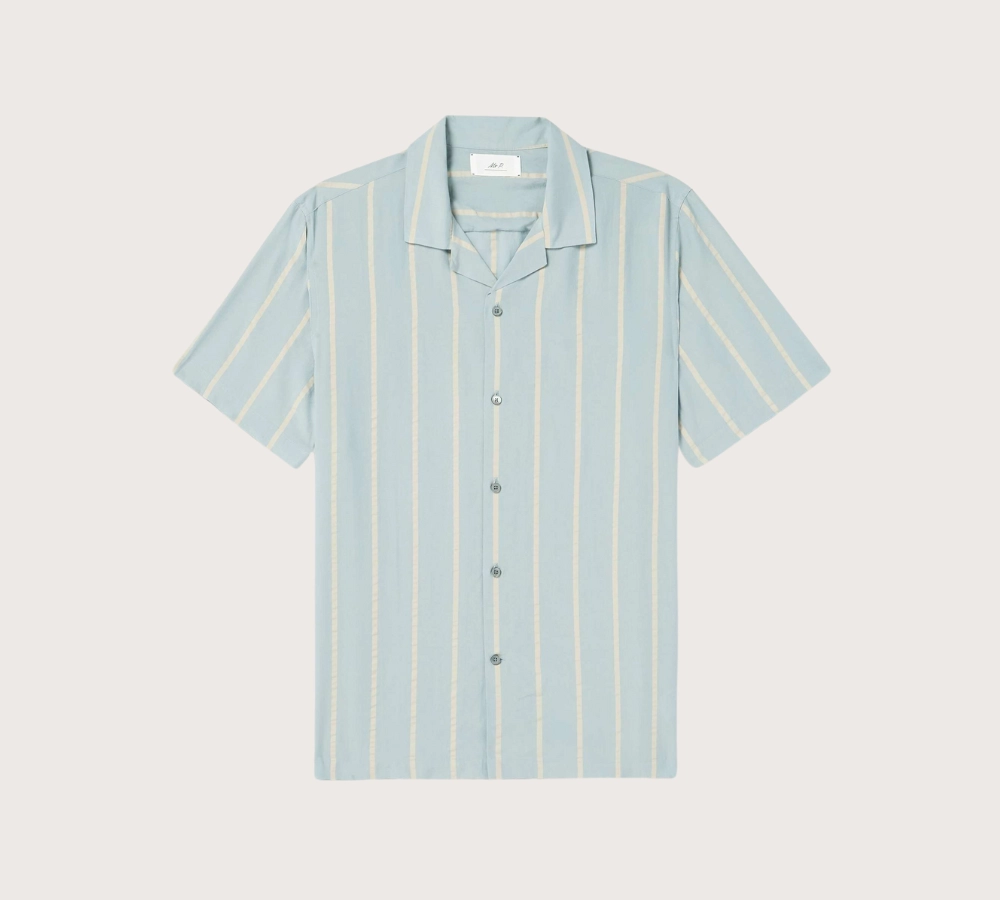 12/20
Mr.P
Add a dash of Dickie Greenleaf to your summer wardrobe with this pick from Mr. P. Adept at being styled a number of ways, we were drawn to the colour combinations finished with lustrous buttons.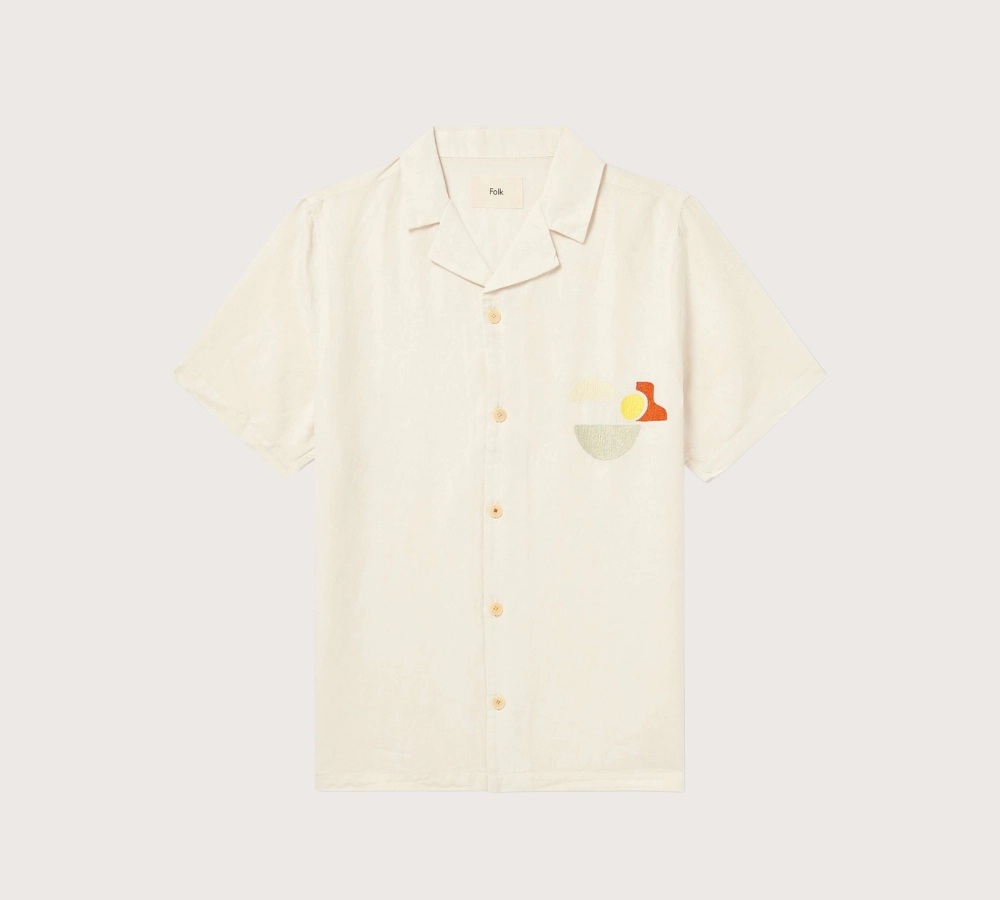 13/20
Folk
This airy cotton and linen blend shirt brings a touch of fun to summer. Known for creating pieces men can wear again and again, this relaxed-fit shirt could just become your summer favourite.
14/20
Rag & Bone
Tailored from an airy towelling fabric, it is understated but impactful. This shirt is an elevated classic that can take you from a post-pool dip to an evening meal and beyond.
15/20
OAS Company
Honing their craft in the field of resort wear, OAS Company is a dependable pick for holiday gear. So, why not make a statement by the pool with their breathable waffle shirt? All you will need is a pair of tailored shorts to complement.
16/20
Sun Surf
The 1950s were full of boxier fit shirts, and this Hawaiian print from Sun Surf is full of vintage nostalgia. In an oversized style, it would look great with a wide-leg pair of chinos.
17/20
&Sons
This workwear-inspired pick brings a touch of blue-collar America to the list. It is an everyday classic that would look great with denim or chinos.
18/20
Che Studios
This brand is always looking to the past as inspiration, and its best-selling Valbonne short sleeve shirt is no different. The boxy fit of this top gives it a relaxed vibe that stirs up connotations of balmy days by the water.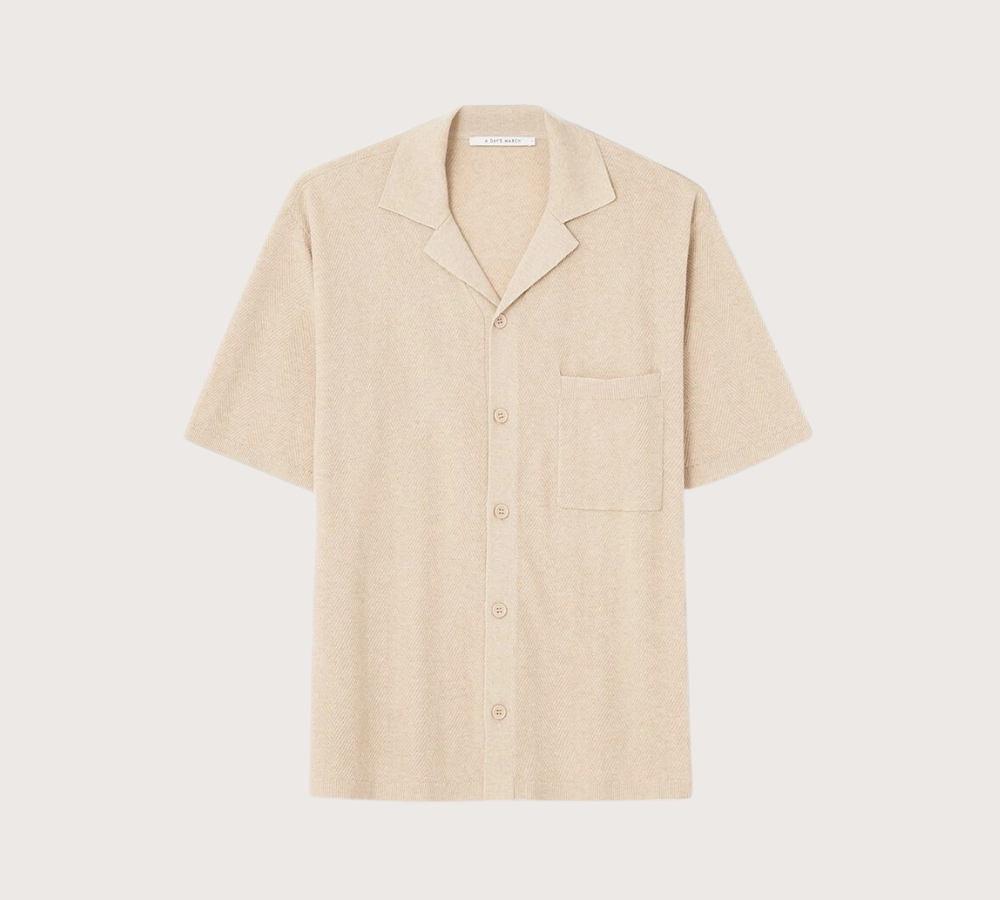 19/20
A Day's March
This is a touch of luxury for those summer nights, created from a cotton and cashmere blend. This piece will have you looking ready for anything wherever you find yourself chasing those last hours of sunshine.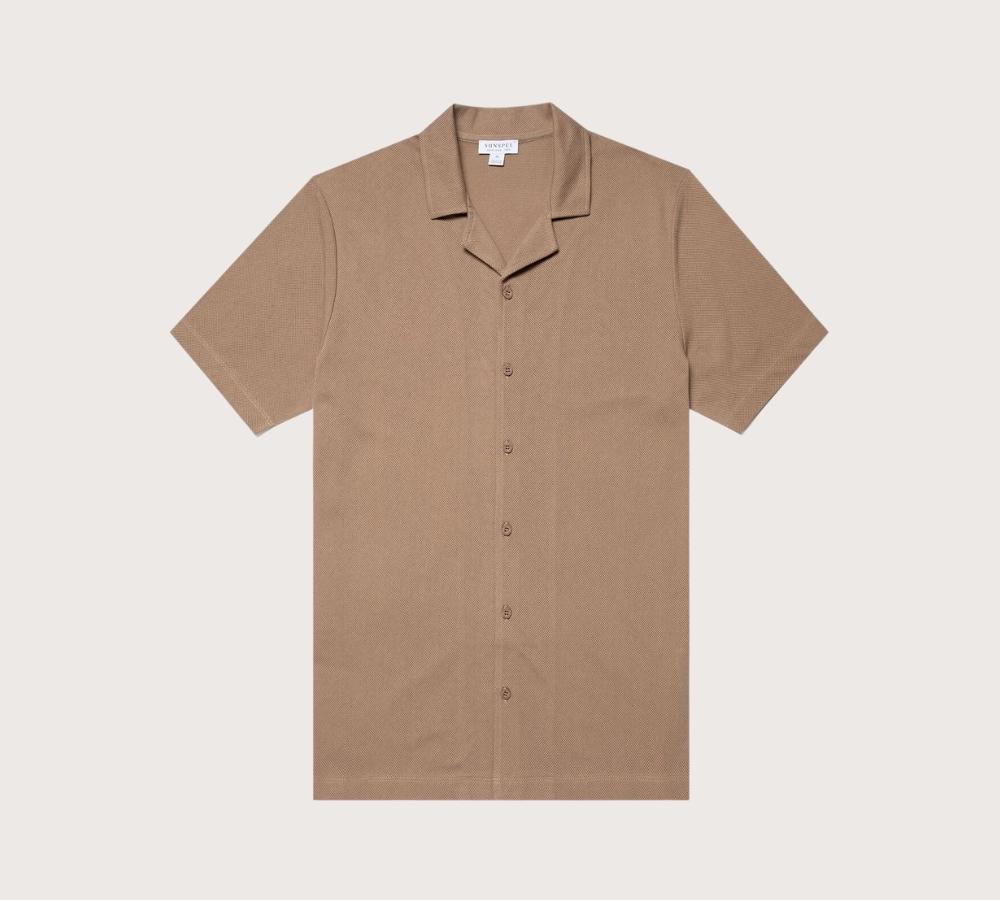 20/20
Sunspel x Mr Porter
This shirt is part of the celebrated partnership between these menswear stalwarts and utilises a signature warp mesh. The same was used for a Riviera polo shirt worn by Daniel Craig as James Bond.