A great pair of sunglasses is for life, not just for summer, and can protect your eyes from harmful UV rays while seamlessly adding a stylish touch to any outfit.
With longer days and a stacked social calendar, don't hesitate to get your hands on a good pair of sunglasses. Yes, they are a key menswear accessory, but as mentioned, they offer vital protection against the sun. So, it is important to focus on frames with a high ability to filter UV rays while being a dependable friend to a wide range of outfits. What we recommend is a timeless aesthetic over a seasonal pair that will provide a costly mistake.
What sunglasses to pick for your face shape
There is an ongoing belief that our face shape and features dictate the sunglasses we should buy. Yes, that is true to an extent. We should always be shopping with our bodies in mind to ensure we aren't disappointed the first time we wear our new purchase. But there is no one-size-fits-all guide when it comes to eyewear. Often, men fall between two or three categories, meaning what works on paper might not work in person.
To give guys the best choice of finding the right sunglasses that complement them. We can't stress enough that you need to try on as many as possible. Only then will you have a better understanding of the frame shape and size that flatters your face.
Should you be armed with the knowledge of your favoured frames, we have brought together a crop of the best sunglasses on the market. From classic styles to sustainable, modern alternatives, there is something for every taste.
1. Mr P Killick Aviator-Style Sunglasses
Created in an aviator style, these sunglasses from Mr P have been updated for summer 2023 with a bold green colourway. Carefully adorned with complementing silver-tone hardware they are a thoughtful choice for the season. With all the style credentials you would expect from the brand, they are sure to be a timeless pick year after year.
2. TBD Eyewear Welt Eco Honey
There is something encapsulating about the sickly sweet honey colouring of these frames from TBD Eyewear. Applying the same level of detail that they do to their bespoke tailoring, the guys at TBD have fused great craftsmanship with a head-turning design. Of course, they had to made on their home turf of Italy, and there is a reason why these are the brand's best sellers. 100% UV protection combined with bio-acetate makes them a winner for sure.
3. GANT GA7219 Norton Sunglasses
Designed with a squarer frame and retro-inspired lens, these sunglasses from GANT channel a vintage vibe. They'd look great with a Cuban collar shirt and shorts, a summer outfit made for relaxing by the pool.
4. Oliver Peoples Gregory Peck Sun
These sunglasses were made in collaboration with the Peck Estate to get the design as close to the originals as possible. Obviously, we are talking about the frames worn by the legendary Gregory Peck in 'To Kill a Mockingbird'. With a higher nose bridge for added comfort, this pair has a narrow fit—something to be mindful of when purchasing based on face shape.
5. Persol 714SM - Steve McQueen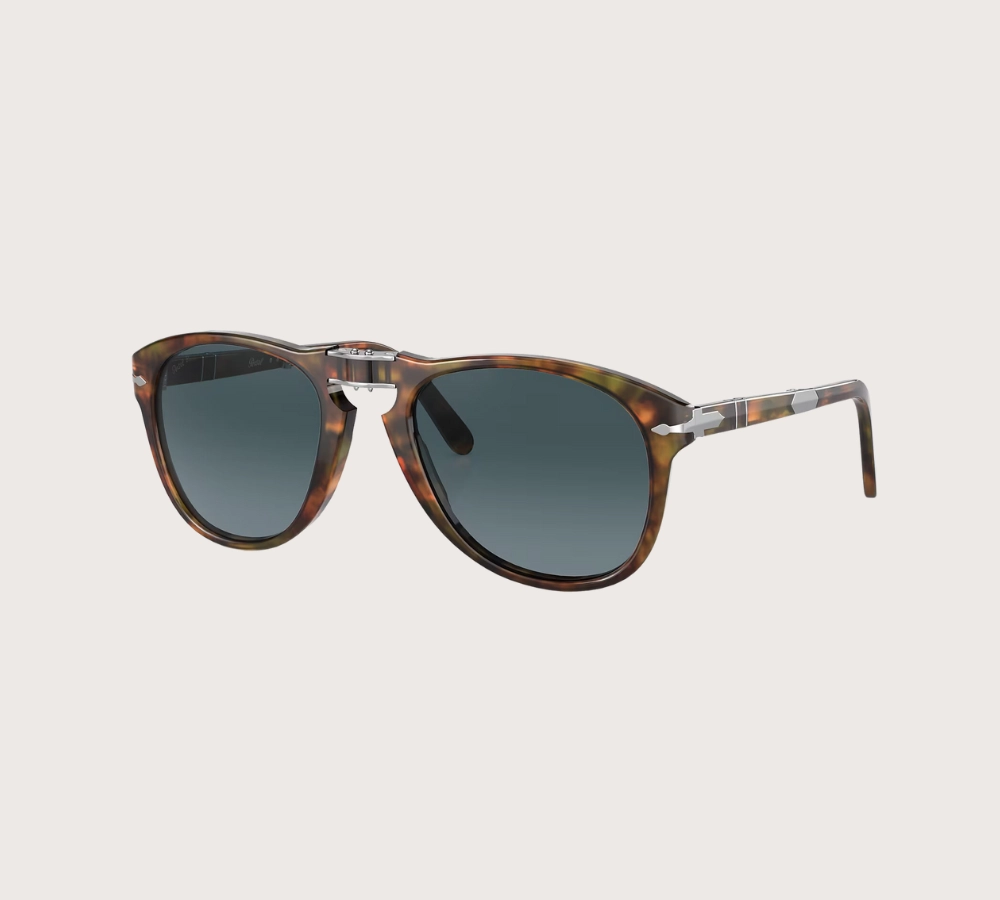 A pair on the hitlist of many a guy. Based on the original sunglasses favoured by the 'King of Cool', Steve McQueen, they are still as relevant today as they were in their heyday. Handmade in Italy, all you'll need is a 1968 Ford Mustang to wear them behind the wheel.
6. Mr P + Cubbitts Cromer Acetate Sunglasses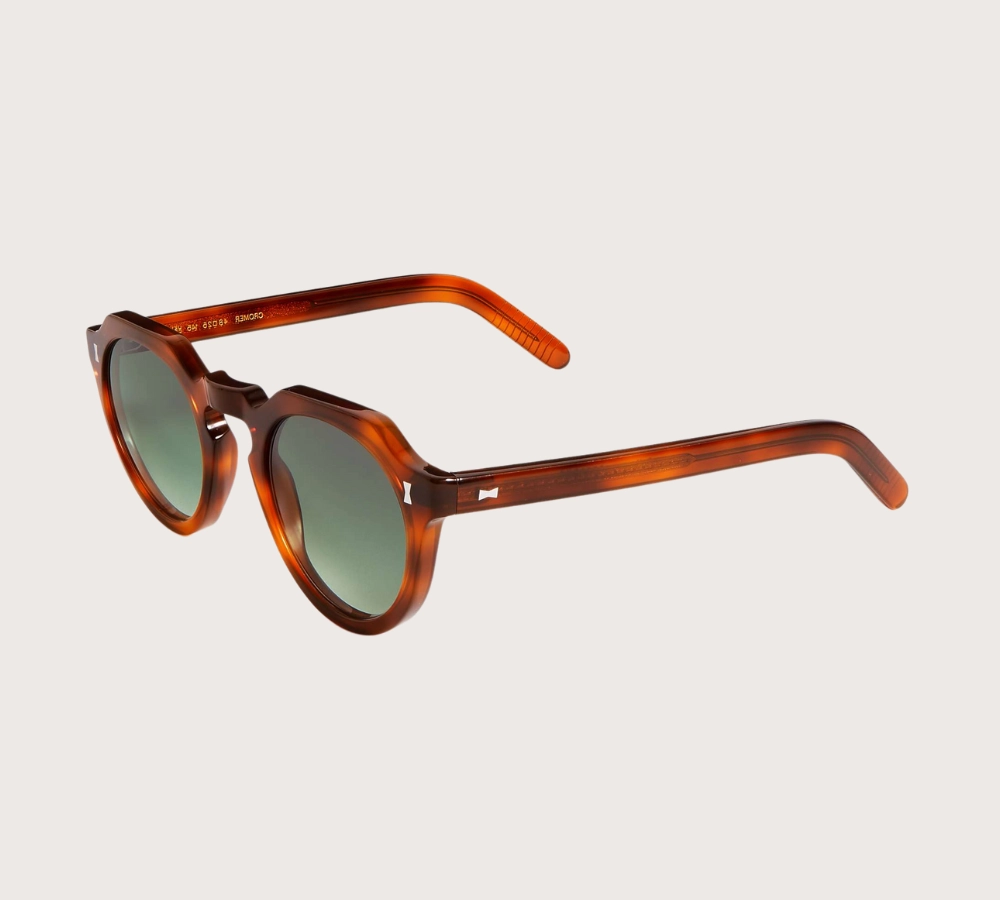 Cubbitts are well known as a specialist in eyewear. This season the British brand has teamed up with menswear stalwart, Mr Porter to create a beautiful range of summer frames. These 'Cromer' sunglasses take their notes from mid-century France and come with an oversized keyhole bridge. Tres magnifique.
7. Massimo Dutti Translucent Sunglasses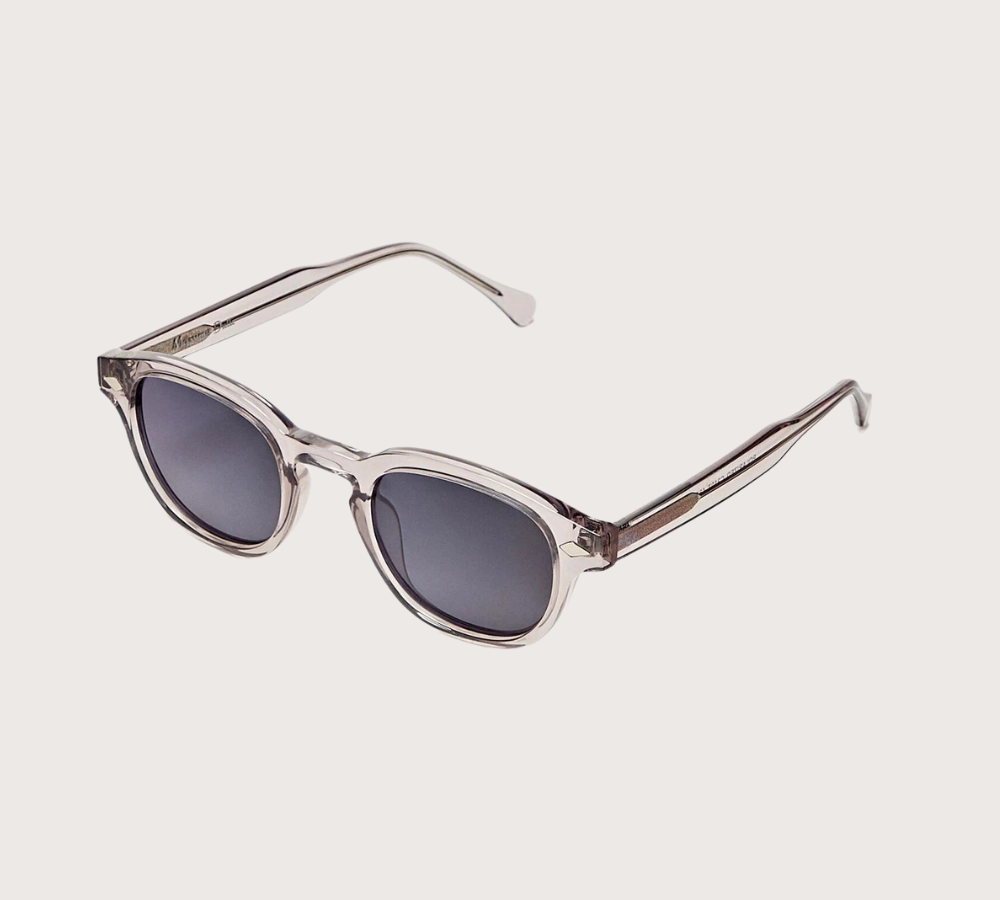 Crafted from 100% recycled acetate, these translucent grey frames from Massimo Dutti are a bold piece of summer eyewear. At an affordable price, there is no reason not to get your hands on these eye-catching frames.
8. Polo Ralph Lauren The Earth Sunglasses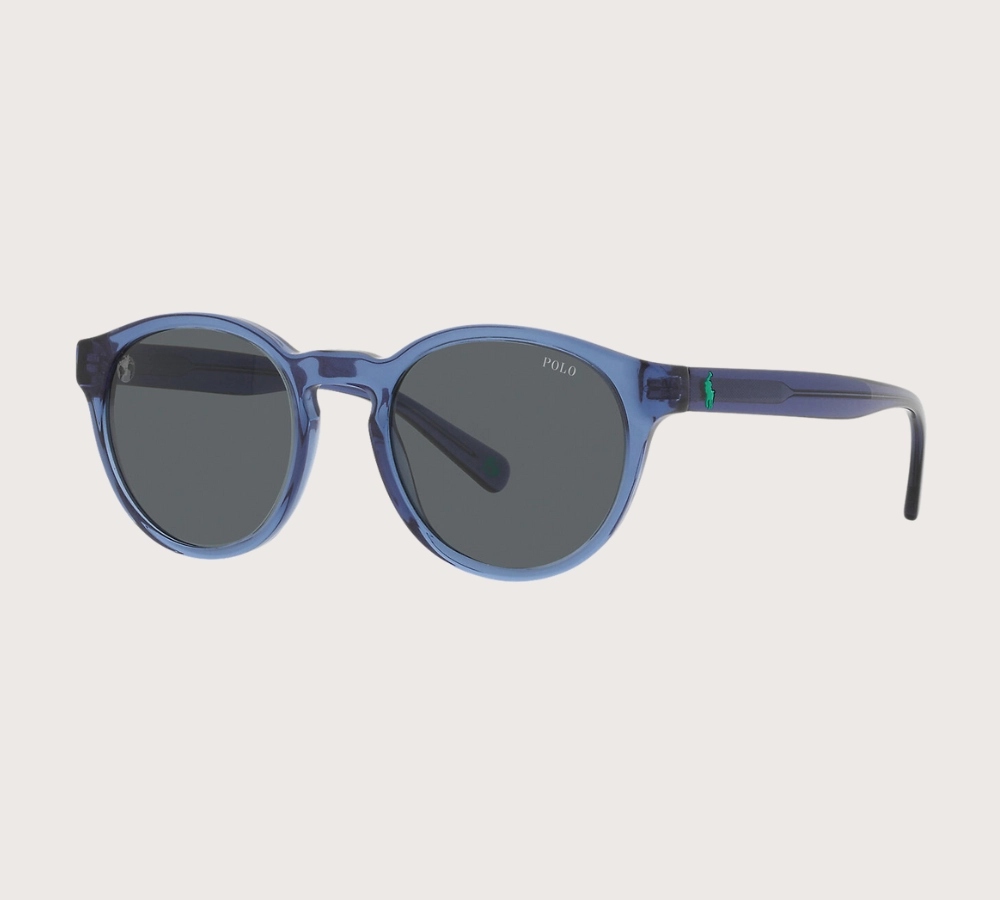 These sunglasses come in a vibrant blue hue and are part of Polo Ralph Lauren's eyewear collection constructed from biomaterials. The frames are made from at least 65% certified bio-based contents while the lenses are 35%. A notable step forward in making menswear more sustainable.
9. Bloobloom The Architect
A softly squared base sets this frame apart from other similar models. Another frame to utilise the premium material that is Italian acetate. These sunglasses undergo a rigorous fifty-step process that includes three days of polishing and wood tumbling. Coming in under £100 without prescriptions these sunglasses have all the foundations of a pair that should be at least twice the price.
10. Kirk Originals Bobby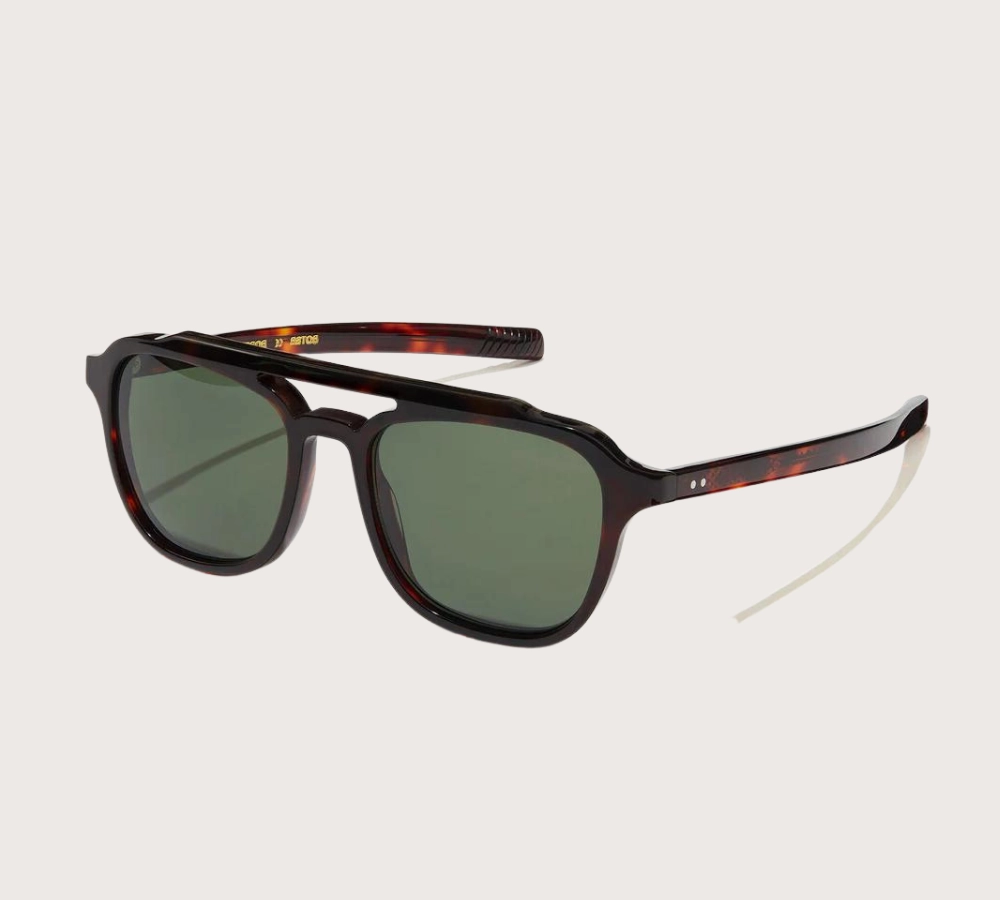 Referencing a classic military sunglasses shape. Kirk Originals has swapped the metal for hand-polished premium acetate. Assembled in their workshop in England, these frames are very importantly fitted with 100% UVA & UVB protection lenses. Ensuring they will protect your eyes while looking effortlessly stylish.
11. Ace & Tate Neil Sunglasses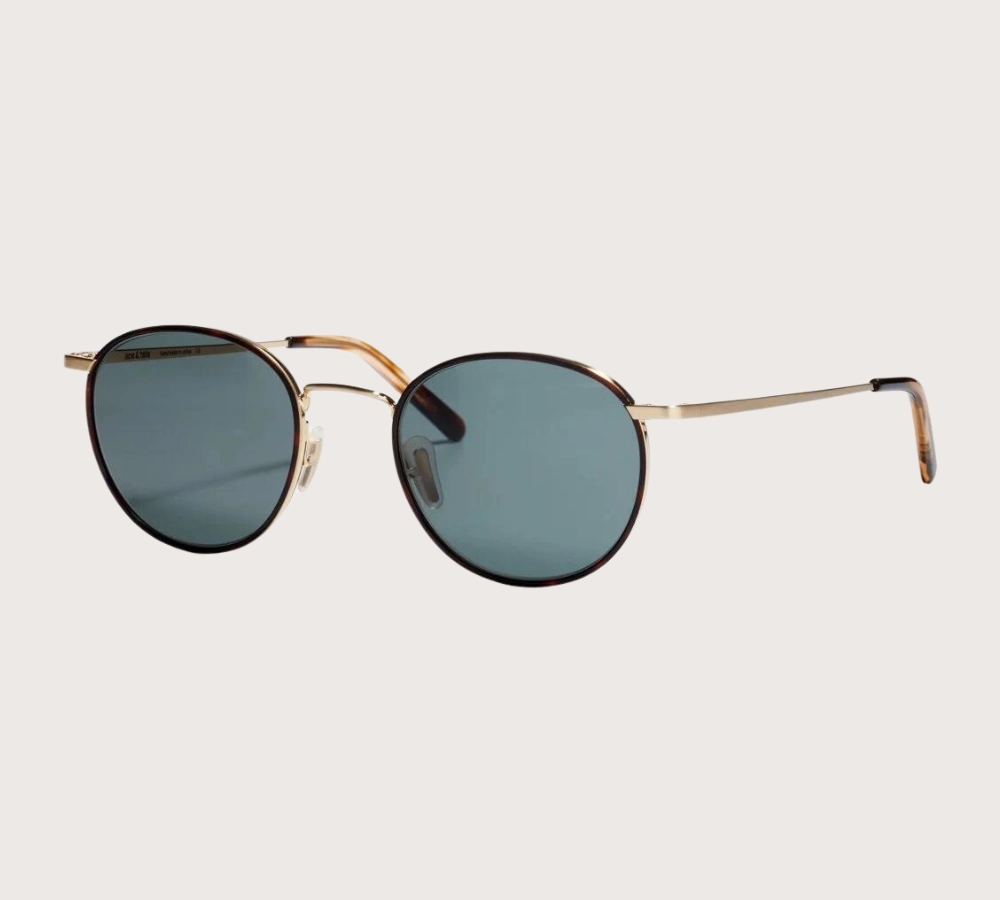 Available in three different sizes, Ace & Tate has understood how unique a man's face shape is and catered to it. The classic design creates a versatile piece of eyewear fitted with an anti-scratch lens coating and comes with a two-year guarantee. This makes them a solid investment if you have as many mishaps with your sunglasses as this menswear writer.
12. Moscot Dahven Polychrome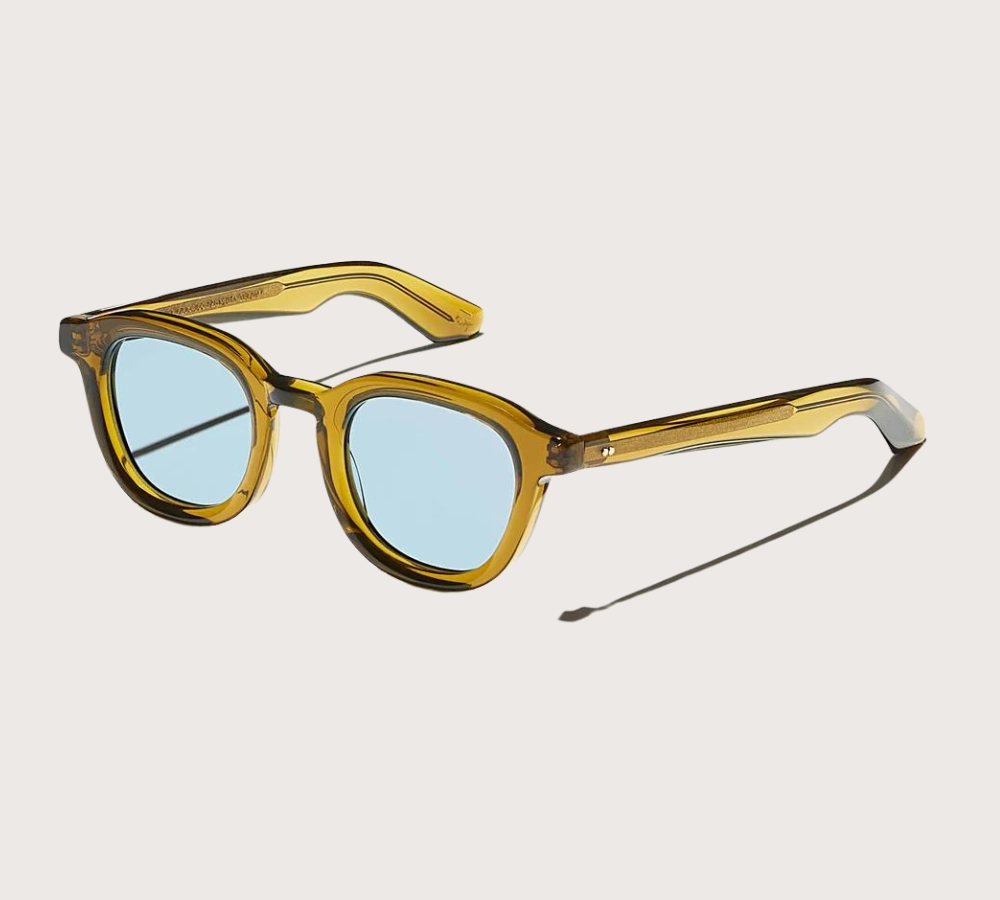 With over 108 years of experience in crafting the very best eyewear, the New York brand has honed premium Italian acetate into a distinctive pair of sunglasses for summer 2023. The olive-brown frame features a five-barrel hinge and a comfortable nose bridge. And we like how the light blue tint of the lens reflects the crystal seas of our holiday destinations.
13. Meller Nayah Fog Olive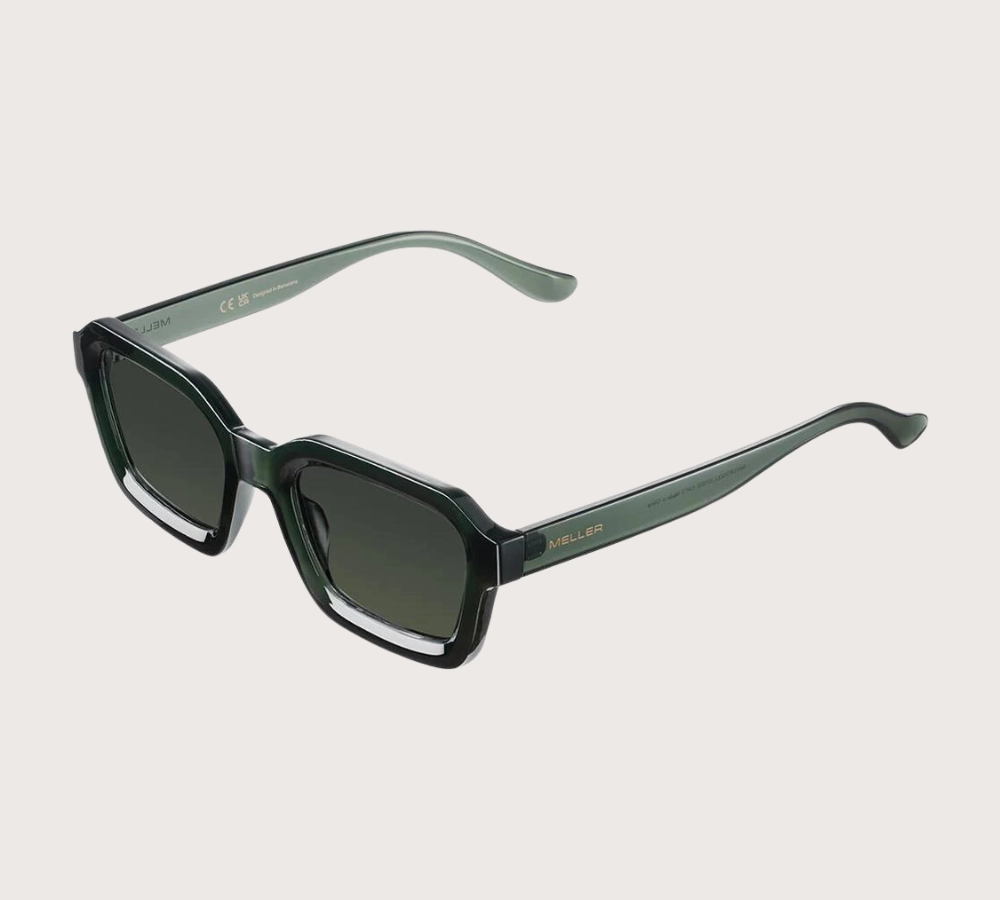 This pair is part of Meller's new range of Bio-based sunglasses. The range includes frames manufactured from 45% naturally based materials, a process that lowers the use of fossil materials and carbon emissions. Inspired by the 70s these sunglasses are full of flower-power vibes to go with their eco credentials.
14. Garrett Leight Brooks II Sun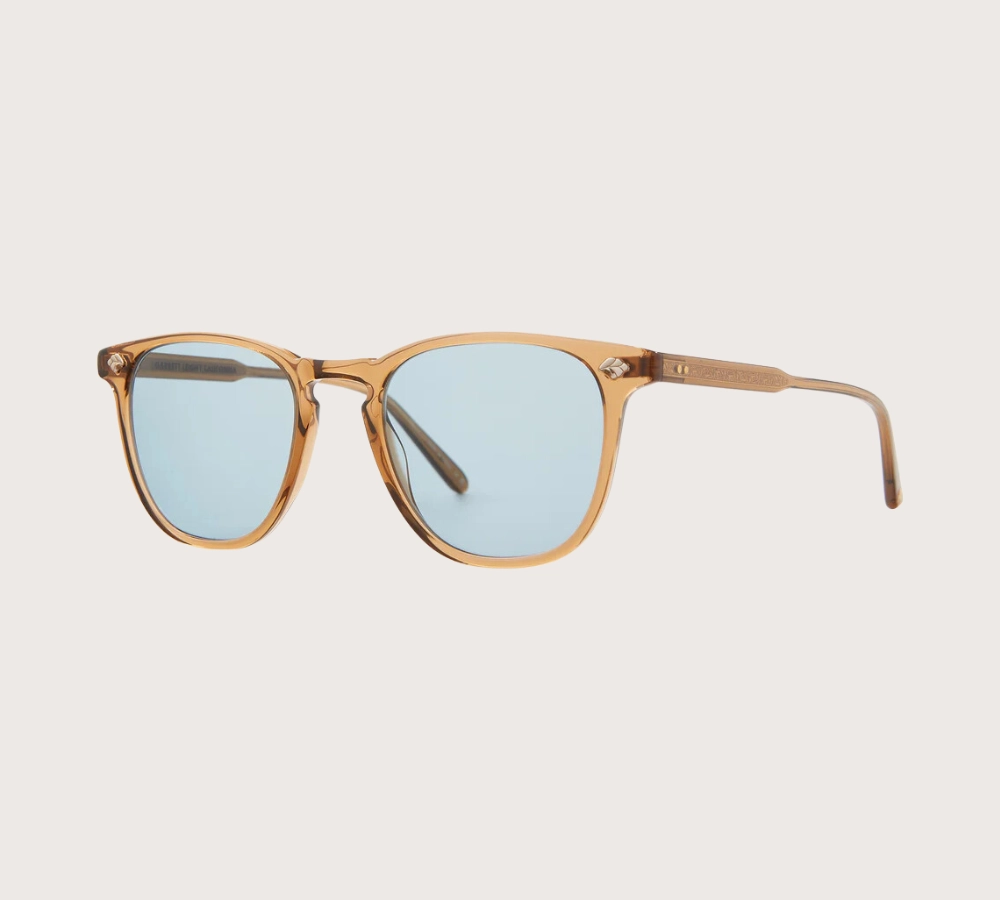 An OG Garrett Leight frame that is still a timeless pick. Though the overall look remains the same, the brand has updated the pair with leaf plaque detailing and premium glass lenses for crystal-clear clarity. In a caramel colourway, these will easily transition into your current wardrobe, able to be worn with a mix of smart or casual pieces.
14. Burberry BE3125 Sunglasses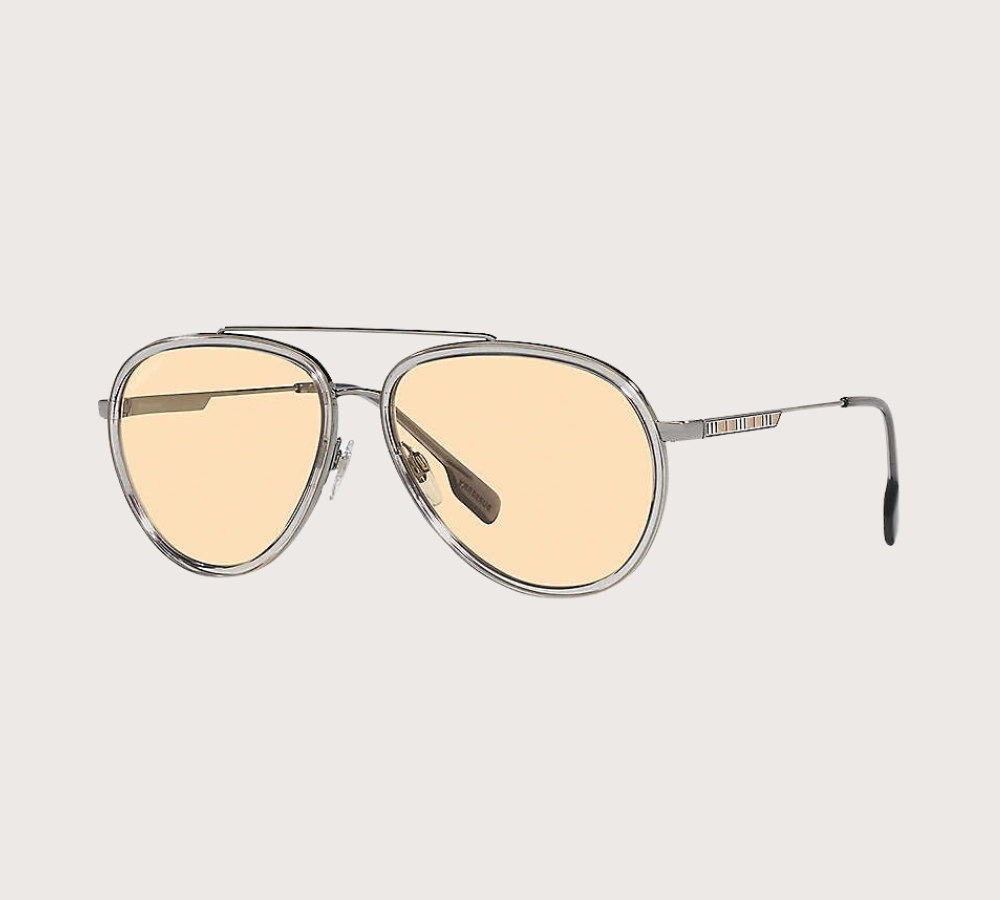 Why not channel your inner Top Gun with these metal aviator frames from the British brand Burberry? A great shape for those men who want some curves to work with, not against their angular face contours. These sunglasses will take your summer up a notch.