He is the epitome of Hollywood cool, the rebellious leading man, and is a constant source of style inspiration for men across the world. From Italian trainers to British suits, Steve McQueen knew which water to dip his stylish toe into. In The Thomas Crown Affair, Steve McQueen had a formal and debonair look linked to the personality of the character. In Bullit, it is more about blending in as he portrays a getaway driver. Away from the film set, he could be seen working on his bikes or racing cars in a more all-American look of denim and simple tees. As a result, we have many outfits and styles to choose from when trying to replicate the style hero that is Steve McQueen.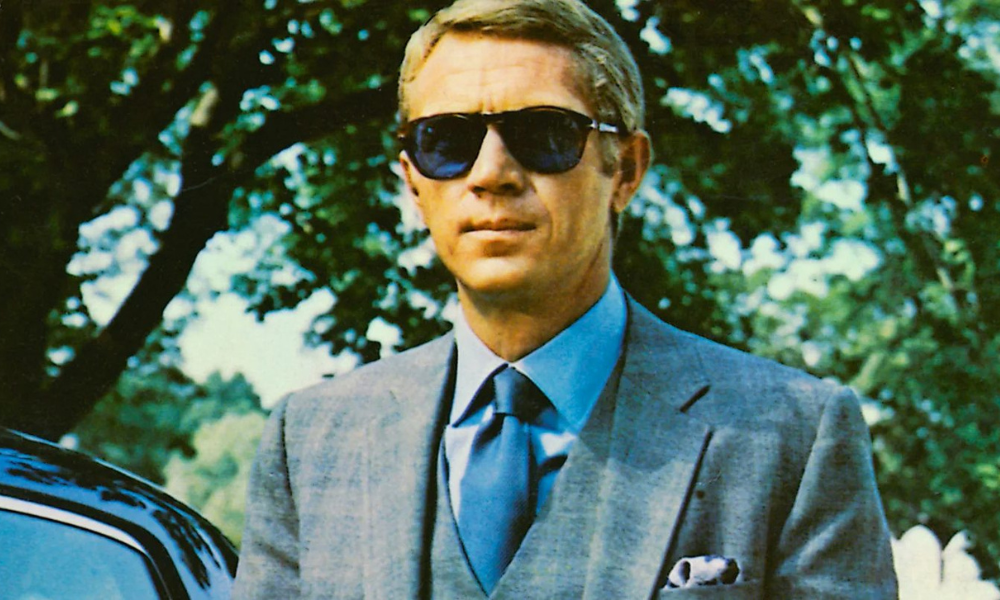 The Sunglasses
You can't look any further than the Persol brand if you want a piece of Steve McQueen's eyewear style. They house their own special edition versions of the originals he became famous for wearing. In The Thomas Crown Affair, it was a particular pair of Persol 714 sunglasses, and it was from this moment the brand would follow him in both his professional and private life. The folding 714 frame is the inspiration for the special edition Persol 714 SM model that comes in both Light and Dark Havana and Black.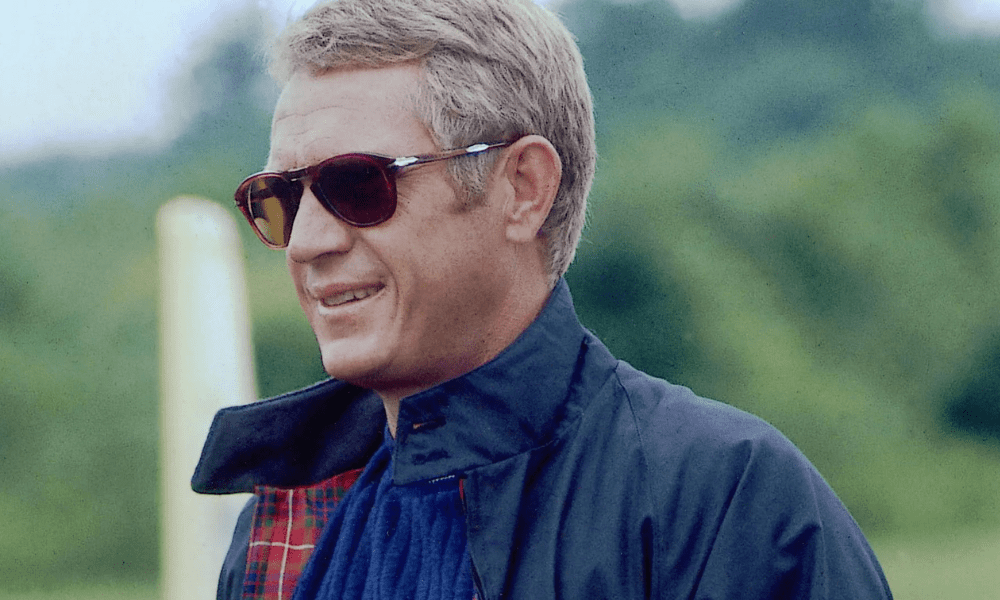 The Jacket
The Baracuta's G9 was his go-to jacket of choice, appearing in both films and on the cover of Life magazine in one. In the UK, we have associated this jacket more recently with the mod movement, and I guess there is the element of rebellious informal nature of the jacket that Steve McQueen liked. James Dean had previously worn one when playing the lead in Rebel Without A Cause.
The Trainers
Superga was created in Italy in 1911 but hit new heights in popularity when the brand merged with Pirelli in the fifties. As you can see in the image above, Steve McQueen matched his trainers with chinos for a laid-back Riviera style. Investing in this well-priced footwear will mean you have a versatile trainer that can be worn like Mr McQueen above or smarten with a suit.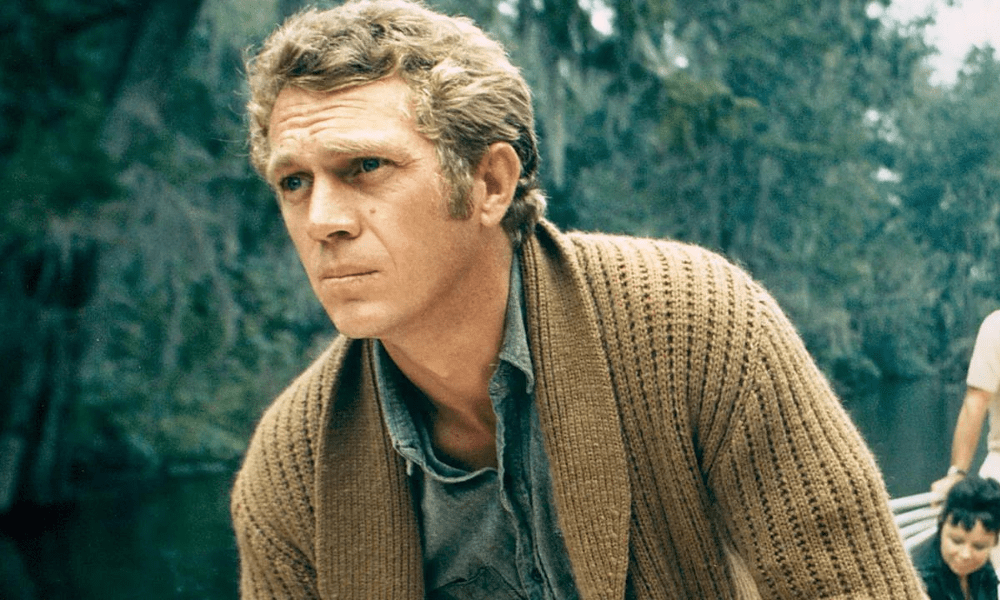 The Denim
In his spare time, Steve McQueen liked nothing more than spending time tinkering with motorbikes on his ranch. Kitted in raw selvedge denim from US mills, he wore his jeans in a slim silhouette. Paired with a lumberjack shirt and sometimes a full beard, jeans do wonders in building his roguish off-camera image. Here at AGR, we are fans of how he used to choose a chunky shawl cardigan knit over his denim shirts. The studios often put him in double denim in his roles as cowboys on the big screen, almost as a purposeful polar opposite to his other roles where he typically had a smarter wardrobe. If you are looking at the higher end of the market, then Mr Porter is a great destination for denim from APC. Or, for a more affordable option with fantastic longevity, look no further than Uniqlo.
The Suit
Whether wearing many suits as Thomas Crown in 1968 or attending premieres looking smart. When it came to suits, it has to be tailor-made. The grey Prince of Wales, which has become the iconic look from the film Thomas Crown Affair (shown wearing Persol sunglasses earlier on), was made by Savile Row's Douglas Hayward. Off-screen and in his everyday life, it was a slim, fitted two-piece style favoured by the late Steve McQueen.
For a ready-to-wear two-piece option, head to Paul Smith or Reiss.