For some men, finding the best jeans money can buy can become a pilgrimage of sorts. Since their inception around 150 years ago, they have gone from workwear to the menswear mainstream. Absorbed by countless micro-cultures of society along the way from mods to 90s grunge. As a result, denim labels and brands have tried to incorporate different forms of jeans and jackets into their collections with differing quality and prices.
I think it is fair to say, it is hard to imagine a world that doesn't have a pair of jeans in it. But, like with all menswear, not all denim is created equal. For an item that is everywhere, from high street to designer. Why do some brands send denim connoisseurs wild and not others?
What Makes Certain Jeans Better?
A higher price tag with most things in life does not always equate to quality. Menswear can be a vacuum of designer brands luring punters in with their names or logos. While the constructions and materials used to create their collections can often be sub-par.
In the heyday of denim in the '40s and '50s, America led the world in manufacturing jeans. These were expertly crafted jeans made from hard-wearing materials. Definitely, not the mass-produced commodities we often see today.
So, to find the very best brands, you need to seek out the labels that are inspired by the rich heritage of jeans. Typically their collections weigh heavily on this material and they take careful consideration of fabrics and manufacturing. This is why Japan became the mecca for modern denim fans. By studying original jeans from the past they started to deconstruct then reimagine classic fits. With the use of vintage looms and laborious techniques they create modern and contemporary pieces.
Since Japan took the helm of expert jeans making in the late 1980s and early 90s countless brands have sprung up focused on this much-loved material.
A defining feature of the best jeans in the world is the superior cotton used. Sourced from the best mills the denim is shipped in its raw form (referred to as selvedge) with stitching and adornments (buttons etc) an enhancement of fit and not at a detriment to the durability and character of its original selvedge state.
The Best Jeans Brands To Buy From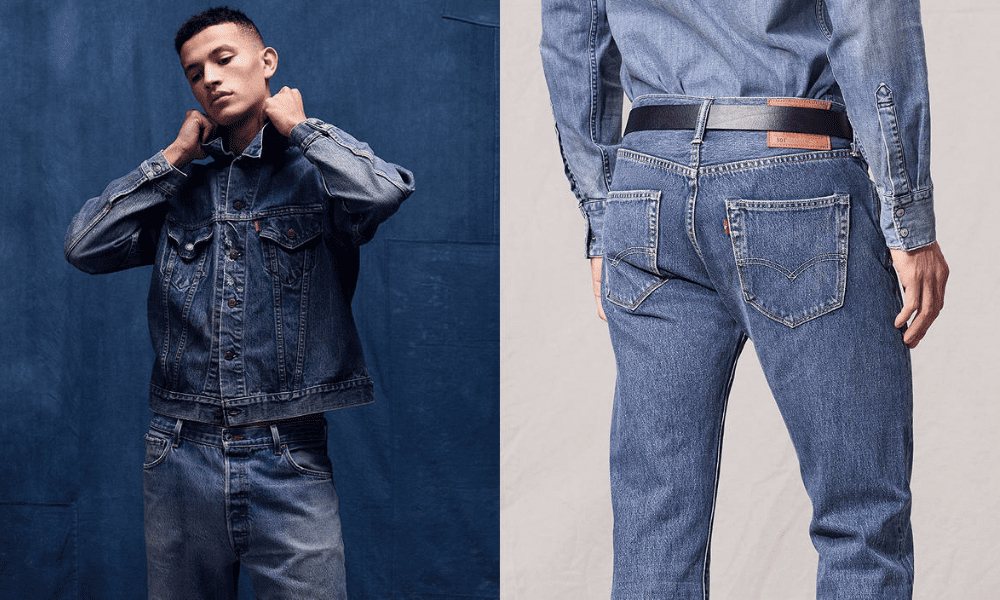 Levi's
Levi's is the original jeans brand and is still revered across the globe as the pinnacle of denim manufacturing. It was Levi Strauss who in 1873 constructed the founding five-pocket jean style we know and love.
Whether you are buying directly from the brand or investing your hard-earned cash in some handpicked vintage classics. It is difficult to beat this brand for a high standard of denim.
Rag & Bone
Like any good pair of jeans, Rag and Bone is a brand that has workwear woven through its very core. Giving their denim a New York twist, these are slimline silhouettes to take you from office to bar.
Made from skilled workers in the USA, there is an endearing focus on robust, versatile pieces that still contain a dash of elegance.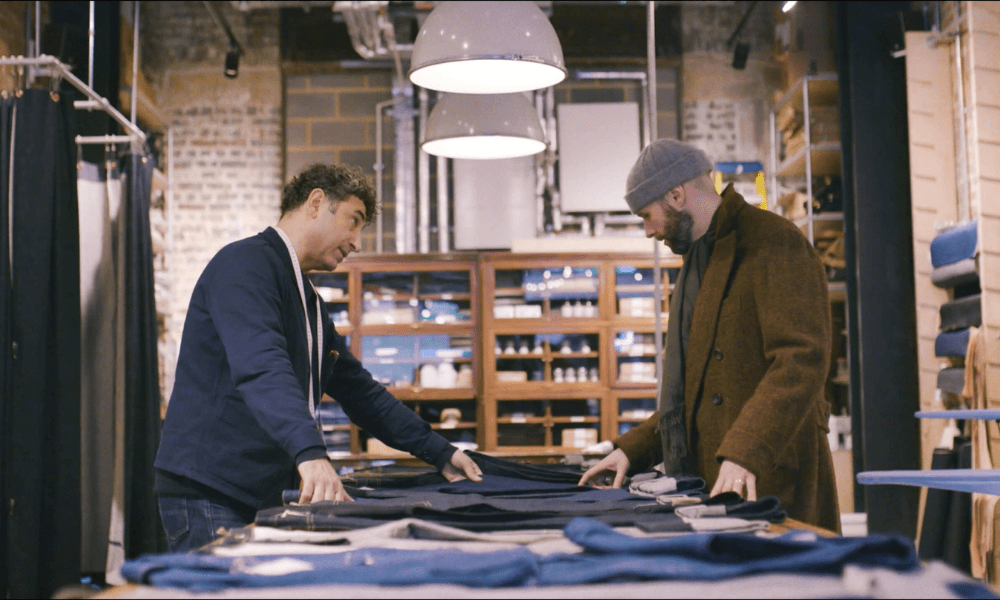 Blackhorse Lane
A welcome addition to this list is this British based brand. Still a relatively young company, they come with some solid pedigree.
Helping to revive a now-forgotten textile trade in London, Blackhorse Ateliers hopes to keep as much manufacturing as possible right here in the capital by looking to put a high-end spin on the classic workwear piece.
They ruthlessly studied the best Japanese denim brands to see how they did it. The result is quality denim sourced in Europe (to reduce the environmental impact) expertly crafted into stunning jeans.
Ooni
Now, this is a brand for real denim freaks. A secretive brand whose product is equally limited and highly sought after.
The shuttle loom for creating their denim can only be operated by one man, their master weaver. Due to his susceptibility to cold (he is 80) he only works the loom in warmer months, hence low production versus high demand.
A reference to their devilishly slubby denim, Oni (a devil figure in Japanese folklore) produces heavyweight denim with a textured surface. If you are lucky enough to get your hands on some, you will not be disappointed.
Uniqlo
The Japanese brand has built a firm reputation for giving men a one-stop-shop for quality basics. A secret of industry insiders, their denim range is hard to beat for price-conscious quality.
As you would expect from a Japanese brand, their versatile collection of jeans is made with enough stretch to remain comfortable all day long. They also offer a free alteration on any purchase of denim in their stores to make sure they sit just right.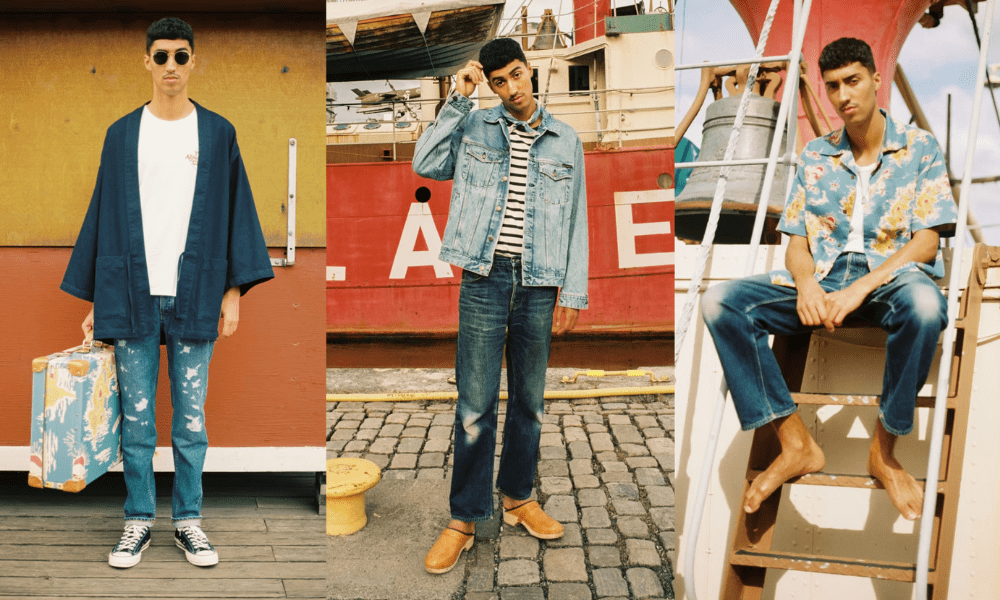 Nudie Jeans
We featured Nudie previously in our list of sustainable brands due to their commitment to producing using organic, fairtrade or recycled cotton. This focus on keeping the longevity of their jeans goes further with an alteration and repair service at all the brand's shops.
But, to truly create jeans that last, great materials need to be expertly crafted to combat the daily rigours of life. Nudie ticks both these boxes all while offering their denim without a lofty price tag.
TCB
Inspired by the classic American denim from the past, TCB is a contemporary brand reinterpreting jeans for the modern man.
Launched in 2008 they haven't got the rich history of other Japanese brands but are equally focused on quality and craftsmanship upholding old age techniques for denim manufacturing.
Tellason
Made in the home of blue jeans, San Francisco, Tellason is an all-American brand. Made in the Bay Area using the finest raw materials, they want to revive the heritage the location has with jean manufacturing.
Founders Tony Patella and Pete Searson shared a passion for well-made durable goods when they launched the company in 2008. This ethos is paramount for everything they create and their jeans are a solid, premium offering that is built to last.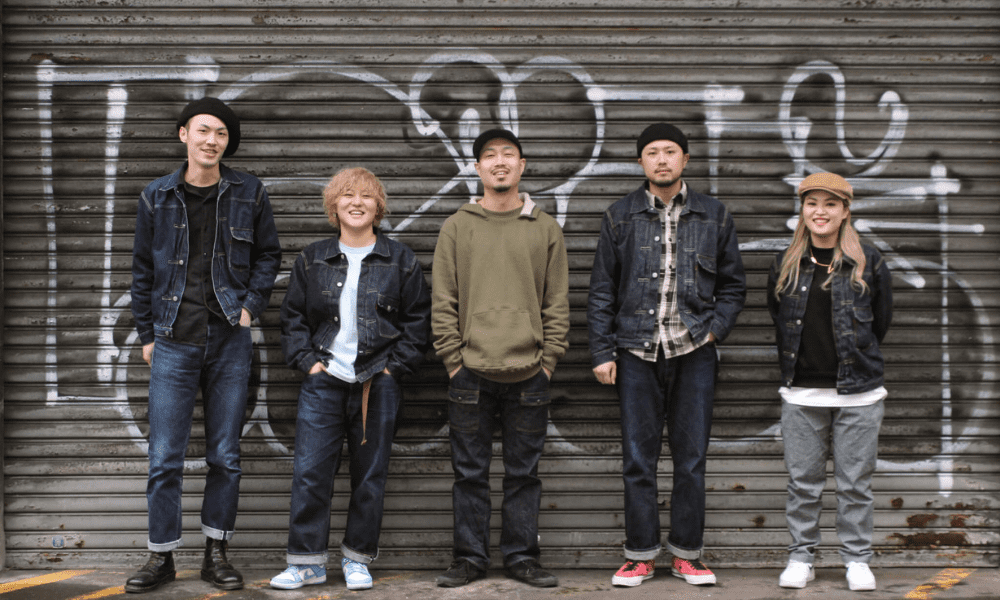 Full Count
Now common practice among the best denim makers, Full Count was the first of the Japanese denim brands of the late 80s-early 90s to use raw Zimbabwe cotton. One of the founding fathers of modern denim processes in Japan at this time, they are sometimes referred to collectively as the Osaka 5.
It was this group of denim makers that wanted to revive the craftsmanship and quality of jeans they were familiar with in the 40s and 50s. Full Count's founder Mikiharu Tsujita will argue his creations are the closest you can get to those heralded originals.
Acne Studios
Now housing a wealth of minimalistic Scandinavian clobber, the roots of this brand are firmly from a denim arena. The brand created 100 pairs of raw selvedge denim exclusively for friends and family. It was this success that spurred the team on to develop the label.
As you might expect from this Swedish brand, branding and motifs are minimal. The focus goes on the understated fit, using sustainable materials to craft modern jeans.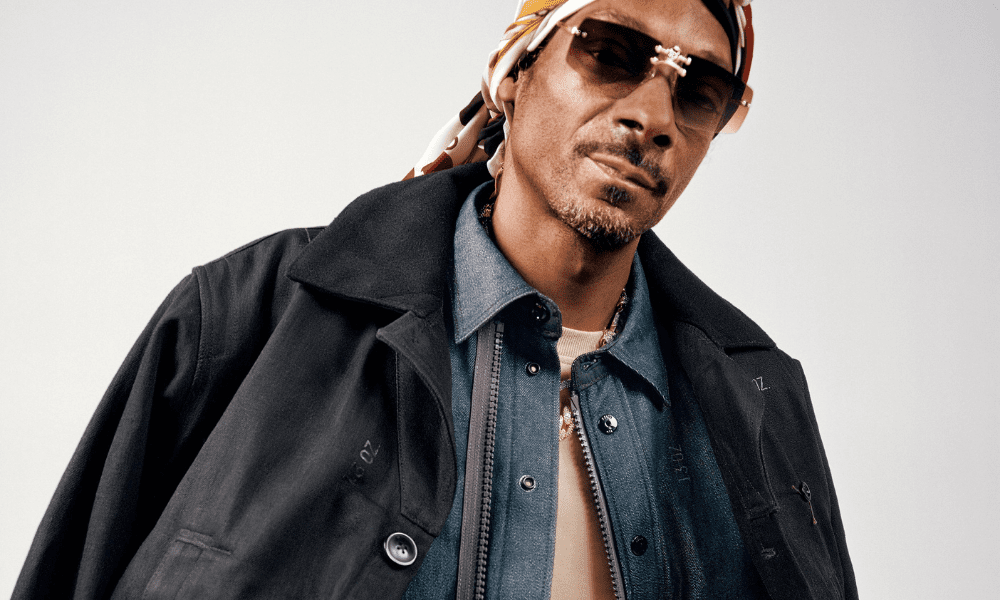 G-Star Raw
A highly commendable, progressive brand, G-Star has continued to push the boundaries of sustainability within the denim industry. The jeans market with its use of chemicals and materials sourced from across the globe can be bad for the planet.
G-Star is innovating within its manufacturing process and the materials it uses to help futureproof the denim industry. Called RAW FOR THE PLANET it uses 100% organic cotton as well as techniques to reduce water use when dyeing or finishing each item.
Hawksmill
Crafted using the best Japanese denim, Hawksmill is a British brand merging authentic manufacturing techniques with contemporary fits.
Denim is a timeless fabric and if created and cared for correctly, jeans can be a core item in any man's wardrobe year after year. By using vintage Union special machines and historical construction methods, Hawksmill is focused on the quality and longevity of its products.
Warehouse & Co
Another of the Osaka 5 denim makers, Warehouse & Co by their own words concentrates on the "faithful reproduction of authentic vintage garments".
That means customers will find a treasure trove of clothing and accessories that have been extensively researched and crafted with quality. From 1950's inspired jeans to varsity jumpers Warehouse & Co is a dream for denim heads the world over.