After the year we've had, the last thing we want to do is throw a ton of money at a pile of new clothes we will never get to wear. So, when we update our style it can be a nice way to improve your positivity and wardrobe without breaking the bank.
Start by getting out of sweatpants. Working from home can lead to us looking for comfort over style within our daily routine. The result is a stale and underutilised wardrobe. Leave the sweats for the weekend and make an effort with your daily outfit choices. You'll quickly see your mood and productivity improve.
We've brought you a list of 10 style updates men can make for the coming year. This is a great starting point for reassessing the clothes you own, where you shop and how you can make some better outfit choices in 2021.
1. Embrace some colour
Yes, the foundations of a stylish wardrobe do include a lot of black, white and navy. But, to elevate what we wear it might be time to break out some colour.
Adding some new hues is a surefire way to take a great outfit to the next level, but, don't go overboard. Assign one piece (a shirt for instance) as the key component and experiment with how swapping out your normal white or navy for a different colour might look.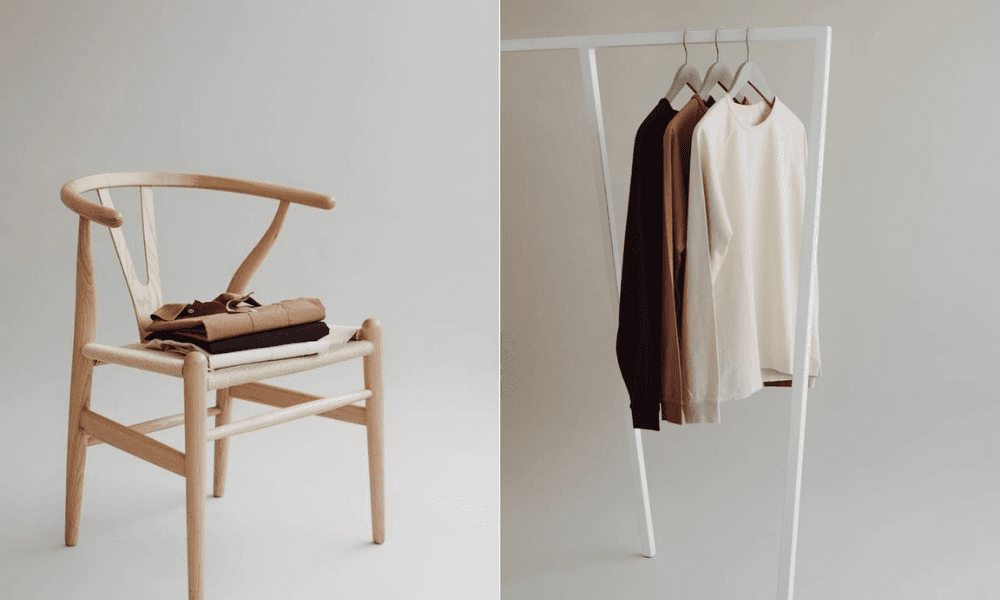 2. Try a new brand
Breaking a style rut can be the ideal way to update your wardrobe. This rut is often the result of men browsing similar clothing from only a small collection of brands.
Expanding our repertoire of menswear brands is key to more comprehensive choice. But, we should also be making more informed choices, looking at how our products are made and in what conditions.
A new breadth of menswear brands is sourcing superior, sustainable materials while producing ethically. This combination of better materials being expertly crafted by workers paid correctly results in garments of far superior quality to what you would find in a lower-priced high-street store.
Unlike designer clothing that comes with a higher price point but not always the quality. When buying from a sustainable brand, the slightly higher ticket price is a true sign of quality.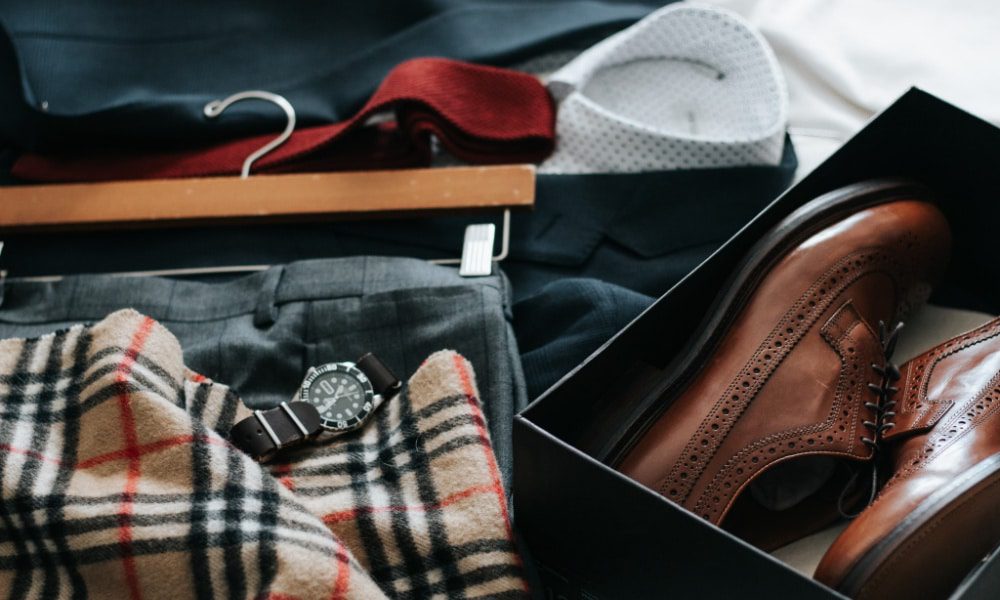 3. Clean out your wardrobe
This doesn't mean just getting rid of the odd sweater or jeans. Take the opportunity to really purge your wardrobe.
To get the real effect of this you need to be tough. Normally I would say get rid of what you haven't worn in the past 12 months, but 2020 hasn't been your typical year. Still, we should be slinging out anything we never wear.
We have all fell foul of bargain shopping in the past, picking something up because it was a good deal. Ultimately, we need to change this mindset moving forward, paying for quality, not buying on price. So, if you have items that you were getting round to wearing but never did, get rid.
Not all pieces need to end up at a charity shop though, pick out the best bits and try and make some extra cash by selling on eBay or Depop.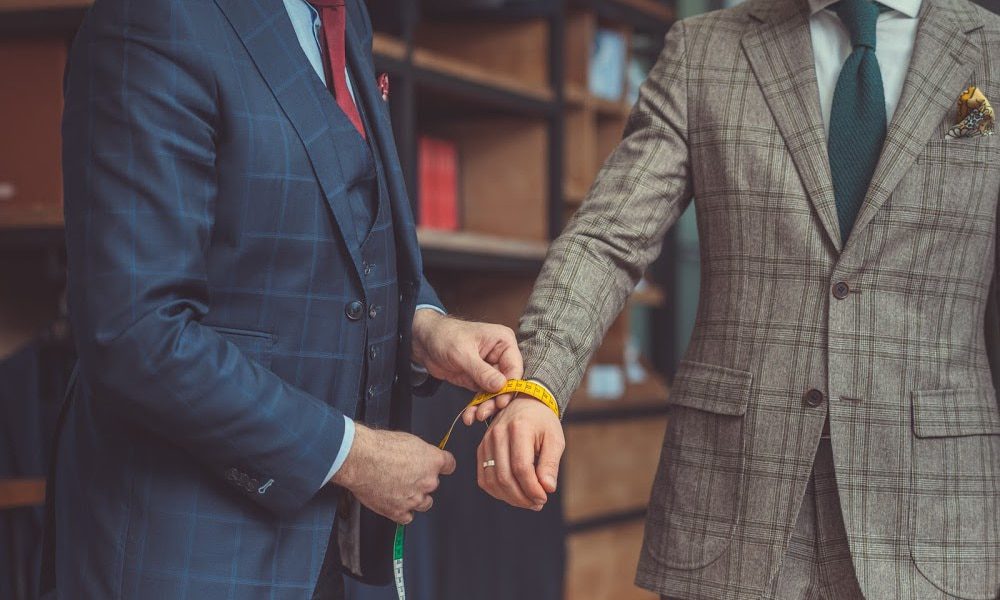 4. Get clothing altered
Fashion brands cater to a range of men in different sizes or shapes which makes it difficult to find clothing that fits correctly. When clearing out your wardrobe you might find shirts, suits or trousers that you still like but the fit is slightly off.
Fit is probably the most important style rule a man can follow. It can elevate the most humble of pieces. But, to find clothes that fit our individual bodies, we will more than likely need to get them altered.
Nearly all dry cleaners offer an alteration service or you can seek out a small independent tailor. Both can do small changes, although a tailor will offer more expert opinion and be able to complete something more challenging.
What we require from our clothing changes as our body weight fluctuates or styles evolve. Alterations can be a fantastic way to breathe new life into old clothing and save them from landfill.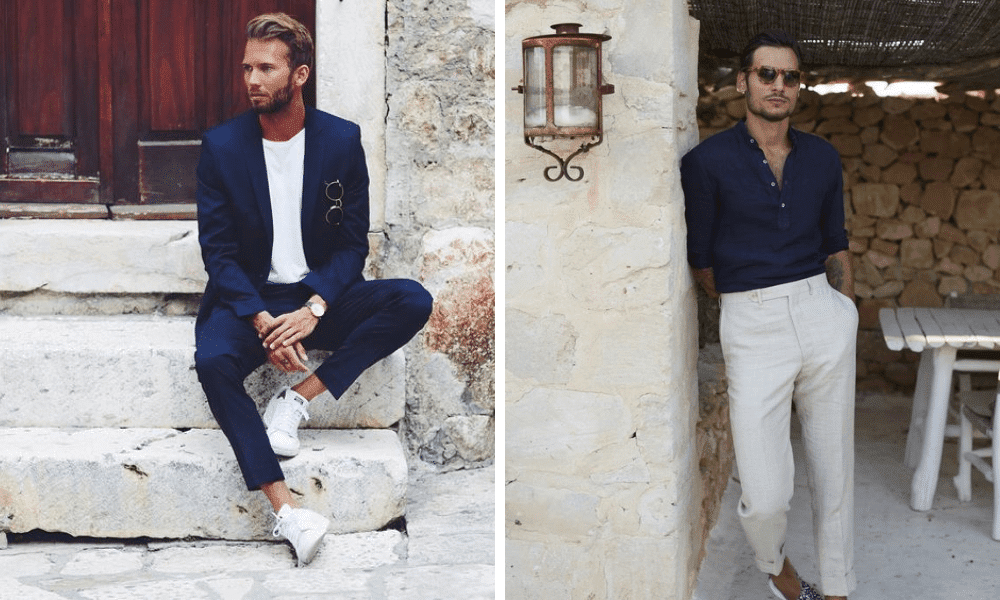 5. Break up with the suit
As we write this, the likelihood of being back in an office anytime soon is slim to none. Not only is it not safe, but a raft of companies have now realised that remote working is not so bad after all.
So, where does that leave the suit? Well without an office or a personal occasion on the horizon for our suit, it might be easy to leave them gathering dust in our wardrobes.
In 2021, for men to still get some wear out of their suits, they are going to need to remove the formality. Embrace some of these style pointers to set you on the right track when wearing a suit:
Replace formal shoes with trainers
Opt for a knitted tie instead of silk
Wear the trousers with a polo shirt or t-shirt
Choose a knitted polo instead of a formal shirt
Add some bold knitwear into the mix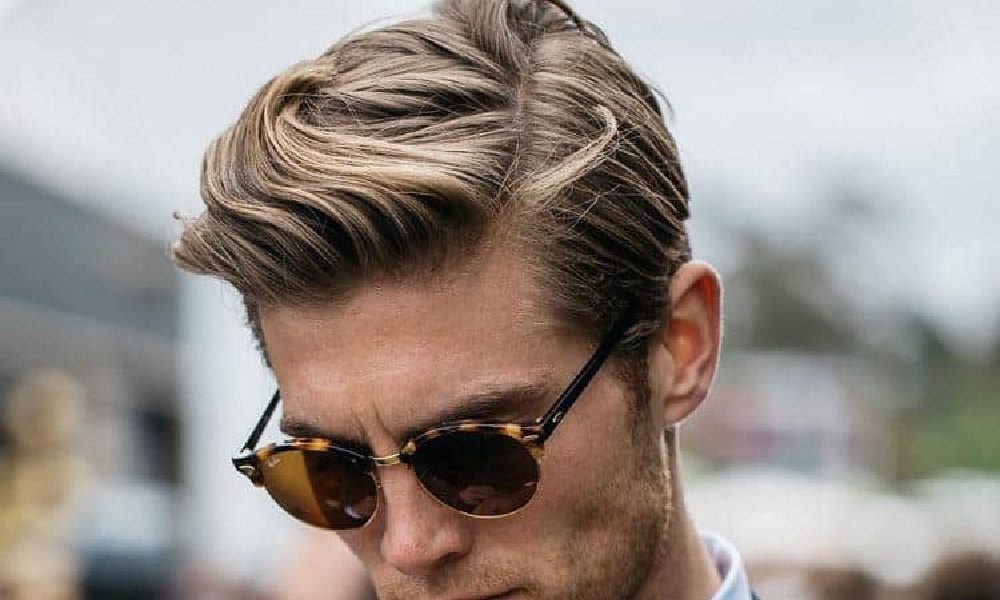 6. Pick a haircut and stick with it
A haircut that suits your face shape can look great, but equally the wrong cut can look terrible
Make this year the one when you finally settle on the perfect haircut. No more changing your mind, or being swayed by a chiselled movie star.
Work with your barber to discuss what your hair type is and which haircut will be the most flattering. This could mean that receding hairline is belatedly embraced or the dated long hair is banished to your youth. Either way, you will look much better, even if it might take some getting used to.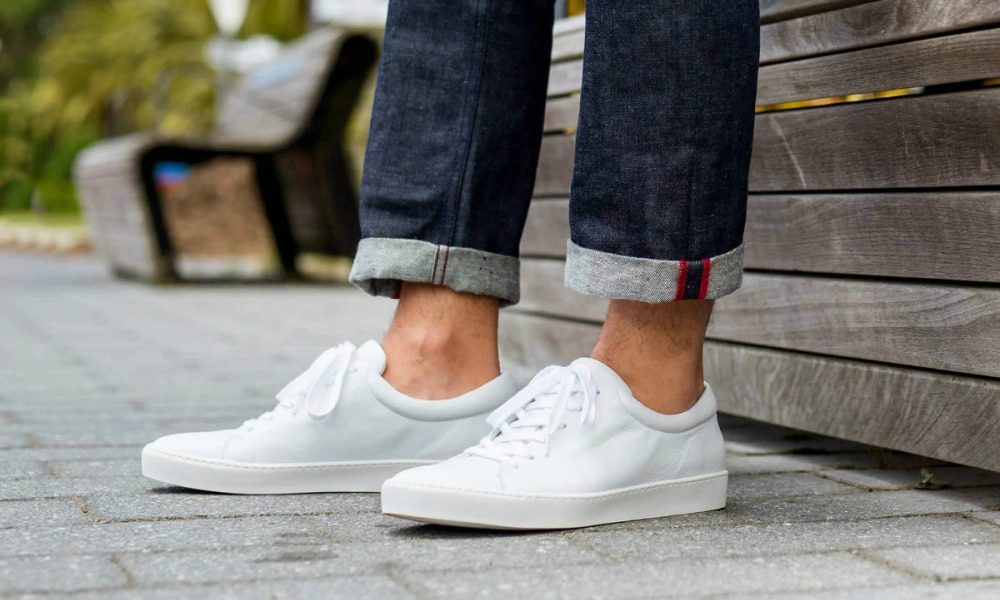 7. Freshen up your trainer game
By this, we don't mean waiting in a queue for days to get your hands on a pair of gigantuous Yeezy's. This is about keeping the trainers you have in tip-top condition.
A poorly looked after pair of sneakers can ruin an outfit in a heartbeat. Men need to give the same focus to their trainers as they would their formal shoes. If they are white, they should look white!
A fresh-looking pair of white trainers can go with pretty much anything. A scuffed pair of faded white ones, go with nothing. Protect them before you wear them for the first time and regularly clean to make sure they last and look their box-fresh best for longer.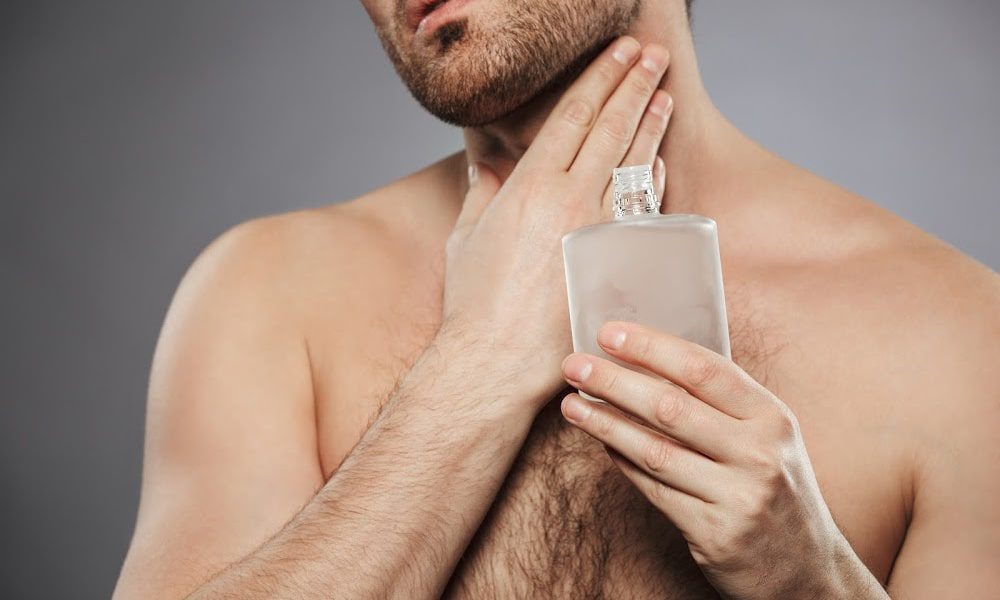 8. Find your scent
The fact is, how we smell plays a large part in how people perceive us. Scent is an animal instinct and smelling nice can (apparently) make you more attractive. Which makes it finally time to stick the Lynx Africa in the bin and get a nice fragrance once and for all.
If you are new to this, start with scents that you can wear all year round. A floral fragrance is more associated with summer while muskier scents are typically more winter, strike the balance somewhere in between.
Remember, subtlety is key in fragrance application. The people you meet should smell the scent when they get close, it shouldn't be emanating from every orifice. Apply a small amount behind each ear and on the wrists.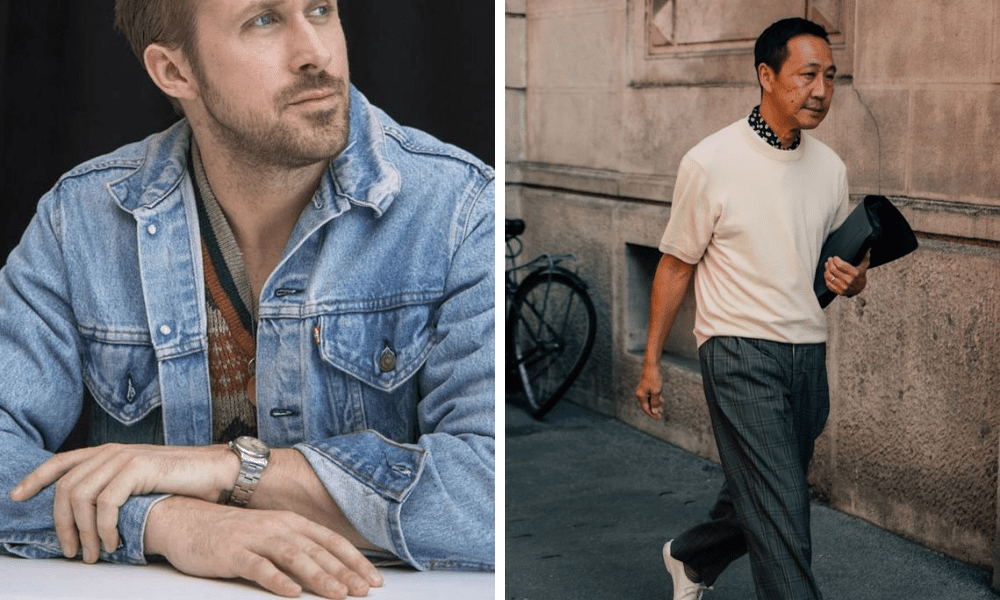 9. Invest in accessories
Something you will notice among the men we feature on the site and our social channels is their accessories. Whether it be a scarf, pocket square or nice timepiece, accessories are a great way to convey your stylish gravitas to the world.
Designer watches can seem like an expensive hobby most can ill afford. Yes, a nice watch can be a great investment piece, but if you don't have a small house deposit in your bank, then there are tons of stylishly affordable options.
If aren't a watch enthusiast, then look at other accessories to upgrade your style. A silk scarf that is worn beneath a jumper or blazer can add a debonair twist of colour on a drab cold day. Or simply switch your tatty old wallet for something more sophisticated.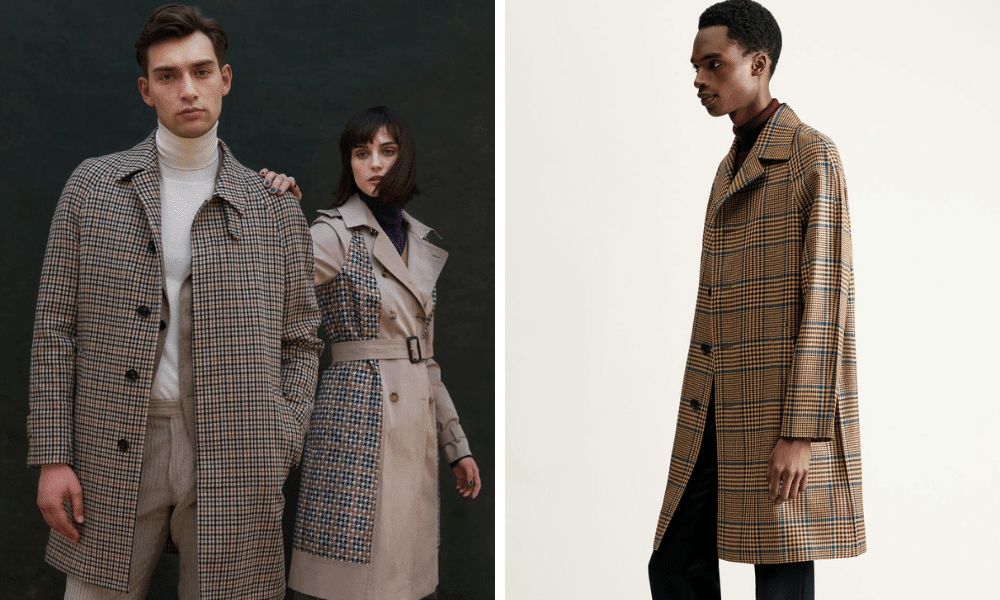 10. Buy a statement piece
Statement pieces can often read as "hardly worn waste of money". Although this can be the case if you have previously purchased based on impulse. We want to focus on statement prints for the year ahead.
Breaking with tradition and making a slight switch with an item you will wear regularly is the key to nailing this in 2021.
We all probably have a trench coat or rain mac for the wetter months. Typically these are in simple black, navy or khaki colourways. Why don't you take the same style coat and add a bolder print or colour? You will still wear the item as much as you did before but now it has a virtuous new lease of life.