The airport environment can often call for comfort over style. Inevitable delays sitting in unforgiving chairs negate the need for sartorial flair. However, a passport holder is one way to still show yourself as a purveyor of the finer menswear details.
No one wants to be pulling a dog-eared passport from their carry-on. Do your best to maintain that polished aesthetic by enveloping your travel documents in a tasteful pick from a brand like Aspinal of London or Smythson. These high-quality leather choices come in a rainbow of summer holiday hues or a more minimalist brown, black or navy. Whichever takes your fancy.
Why You Need a Passport Holder
When we travel, we need an anxiety-inducing wealth of documents such as boarding passes, foreign currency, hotel details and more. All this, alongside the primary passport, can only enhance the potential for something to go awry.
Take the guesswork out of whether or not you have the full stable of travelling essentials by storing them in one handy place. Not only stylish, but a passport holder is incredibly useful in keeping everything in one place. That means no more rifling through bags at the airport gate or under the ominous glare of passport control.
What we need from our passport holders is more than just aesthetics, though. Travelling can be tough on our accessories, so we need a hard-wearing cover that won't let us down. On this note, the quality of materials is where we will find craftsmanship sanctuary. So, no matter whether you are a frequent flyer or jetting off for a bit of summer sun. You can be sure that your passport holder will have you and your flight essentials covered.
Best Passport Holders
Aspinal of London Passport Cover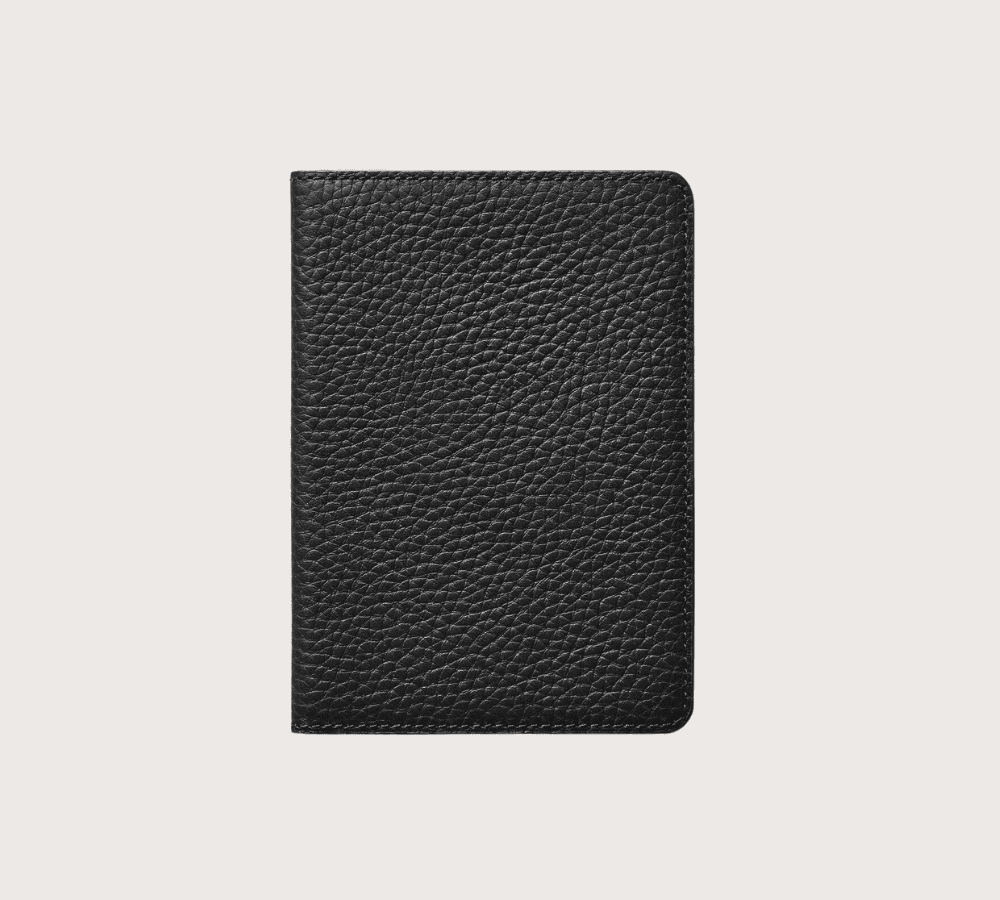 Why not travel in style by choosing this silk-lined, leather passport holder from Aspinal of London? It will make your passport feel like it's in first class with luxurious full-grain construction and slim design with room for a passport and five cards on the inside. Level up your airport style and pick a leather accessory from a brand with a rich history of craftsmanship.
Smythson Cross-Grain Leather Passport Cover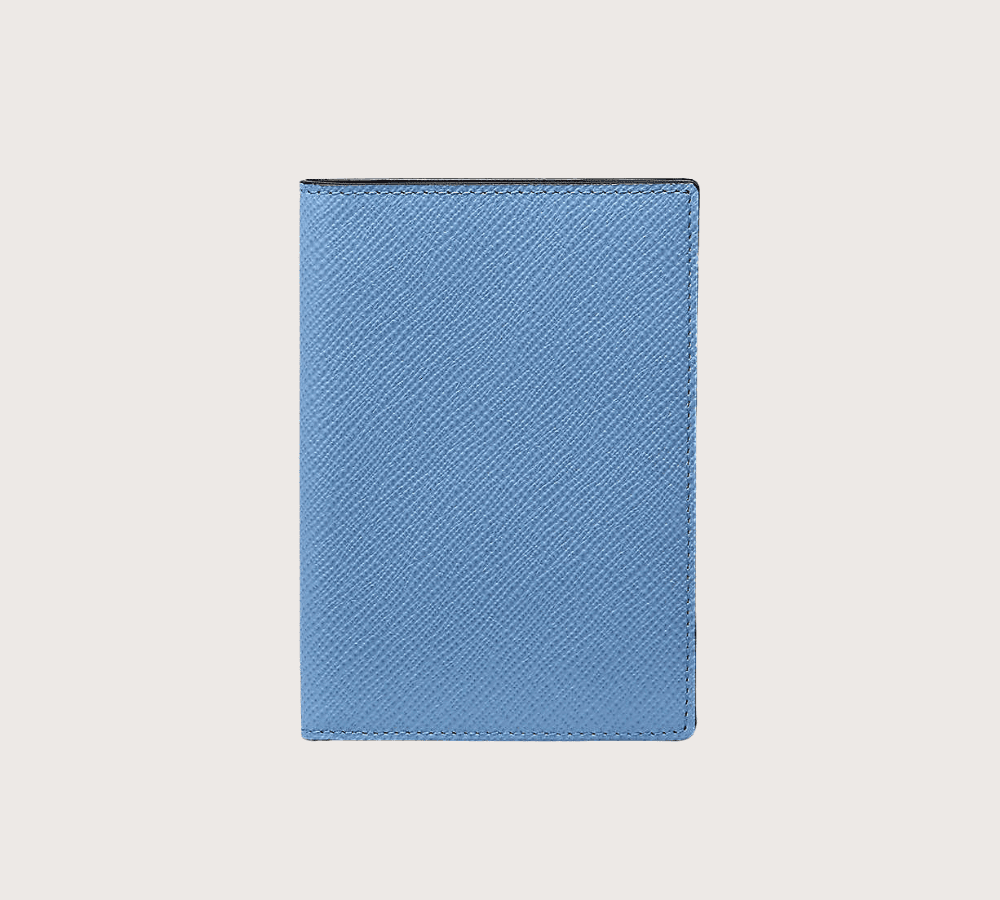 Give your passport the cover it deserves with this stunning blue calf leather number from Smythson. Finished in a cross-grain texture, it has two interior gold-stamped pockets for your passport and boarding pass. This efficiency will speed up airport lines while the passport holder will beautifully hide any tatty contents.
Ettinger Capra Passport Case
Suppose you are looking for an understated but elevated passport cover. Then try this pick from leather specialists Ettinger. It keeps all your travel documents, cards and passport in one safe, secure place. Crafted from goat leather, the material's natural water-resistant qualities protect your jet-setting credentials from unexpected holiday downpours.
Belroy Travel Folio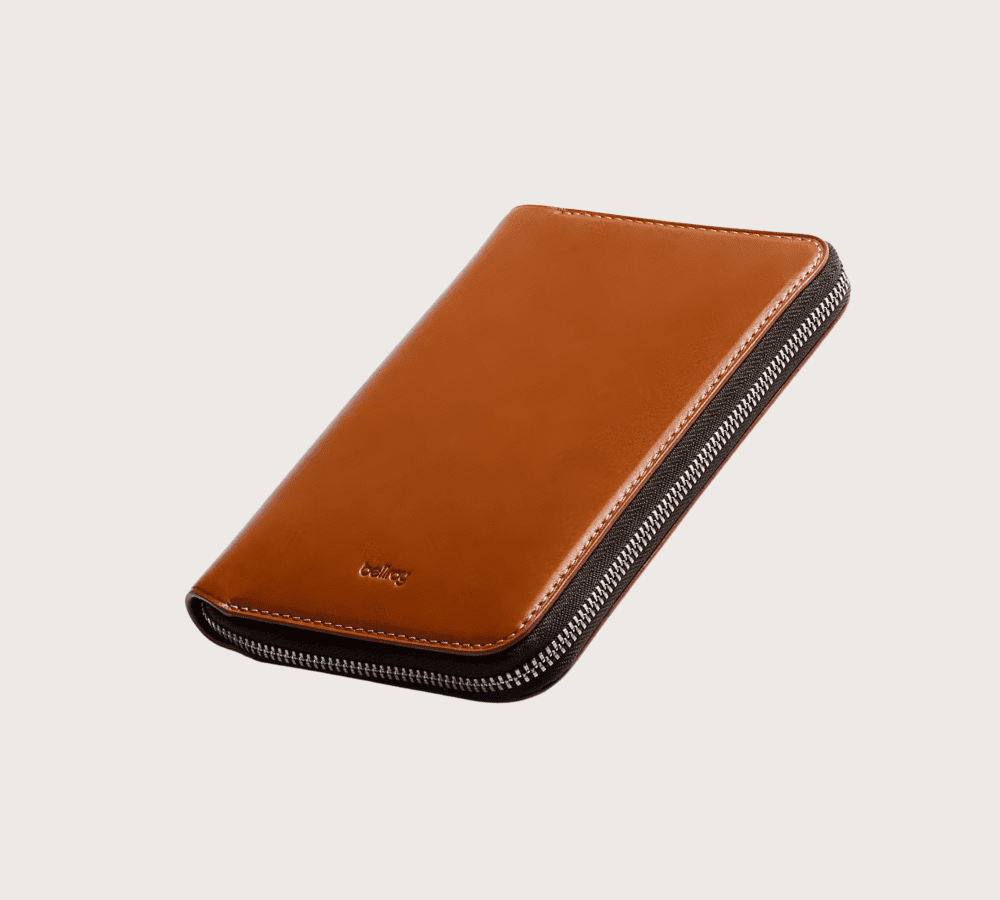 The swiss army knife of passport holders, this folio from Belroy has it all. It is the one-stop shop for travel document safety and is big enough to fit two passports, 4-8 cards, cash, and a boarding pass. Specially designed to keep cash hidden from prying eyes, it can also be zipped shut for added peace of mind.
Globetrotter 1897 Passport Holder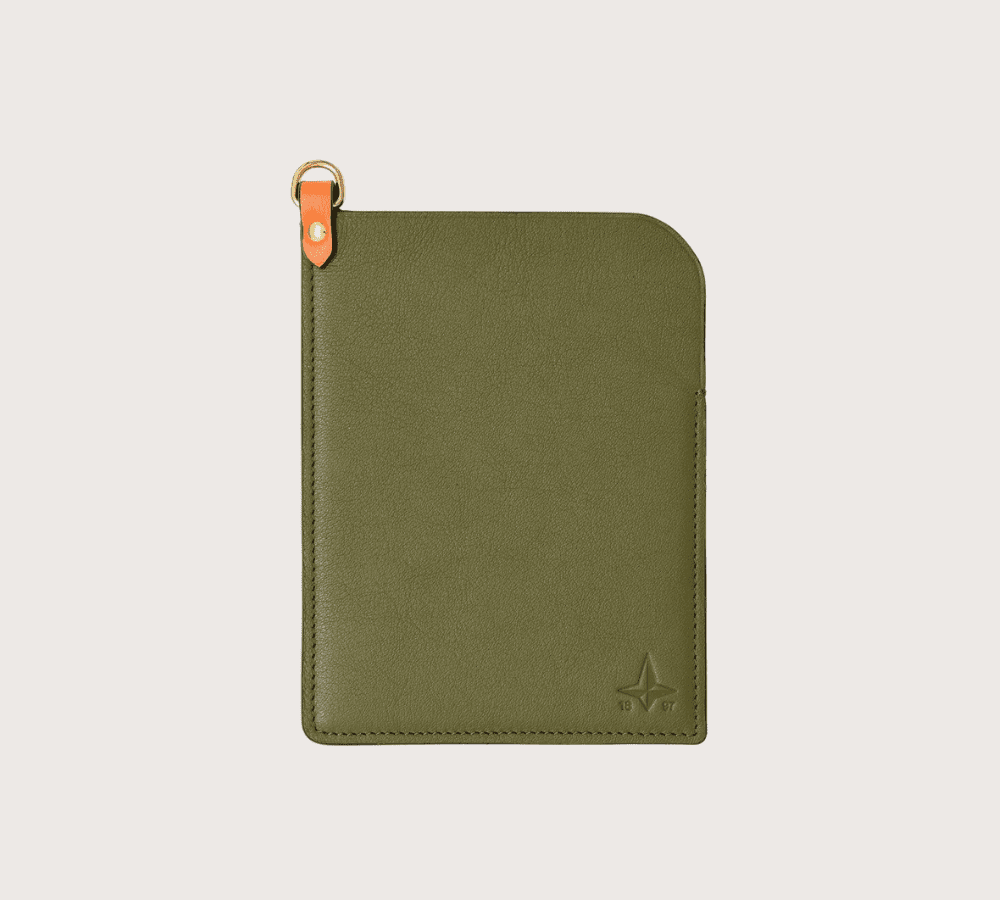 Part of the 1897 leather range, this passport pouch is designed to match the brand's Centenary suitcase designs effortlessly. Handcrafted from high-quality tumbled calf leather, the adornments, like a helpful D-ring, are all nods to the matching luggage. The back is a gorgeous contrast to the khaki-green facade and the perfect home for our passport.
Away The Passport Wallet
This sleek and paired-back design encapsulates Away's approach to modern travel. Simple, but functional, you'll find four card slots nestled inside to keep important documents and travelling accessories safe. Any passport will slip nicely into an exterior pocket and be enveloped in smooth leather.
Maison Margiela Full-Grain Passport Holder
Detailed with signature white stitching, this Italian-made Maison Margiela passport cover is a perfect shade for holidays. They'll be no misplacing your documents with this choice, and it is exquisitely crafted from calf leather—the perfect combination of style and substance.
Rick Owens Passport Wallet
The premium leather passport wallet from Rick Owens offers a distinct alternative to some other items on our list. The curved, stitched design hides 8 card slots in a zipped enclosure. Ample size for your passport and travel paperwork; it is a welcome addition to any long-haul flight.
Maxwell Scott Italian Leather Travel Wallet
Finished off nicely with a popper fastening, this Maxwell Scott passport wallet is crafted from fine full-grain Italian leather. Over time the quality leather will develop a unique patina and become a dependable travel companion for years to come. The only issue will be if you have enough trips planned to show it off.
Maxwell Scott Italian Leather Travel Wallet
This passport holder is designed for the minimalist traveller. The double-thick leather has a minimal aesthetic that hides a myriad of options on the inside. A cash pocket, 8 card slots, and room for a passport ensure you have everything you need for understated boarding.