The summertime can be a notoriously difficult dressing period for men. A default mode is to remove what we know about being stylish and presentable in exchange for shorts and a baggy t-shirt.
Done right though, the warmer months can be a great time for men to refresh their wardrobes and inject some personality. Crucial to this is mastering the accessories.
Adding more accessories might sound like the wrong thing to do in the heat. But, as we disperse bulkier, restrictive clothing, accessories can step into the style void to save the summer.
Here are our picks of the top summer accessories men should have in their arsenal.
1. Canvas Watch Strap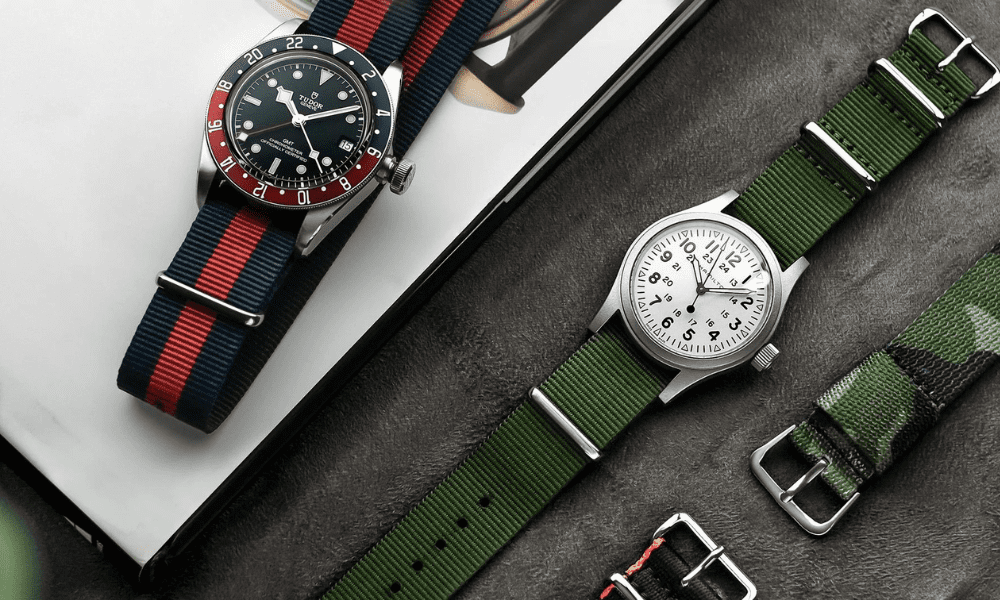 In summer, men want to remove elements of their daily outfits that can become irritable or abrasive in the heat. A metal watch strap is one of those pieces, with the lack of breathability from the material making your wrists sweaty.
With that in mind, swapping your metal strap out for a canvas alternative can be a welcome change. Not only will be more cooling, but the canvas strap can offer more chances for men to add a bit more personality either through colour or the famed nautical stripe.
2. Hidden Socks
A good pair of socks can help combat the rising temperatures and the inescapable smells that can come with your body sweating.
Now, there is always the debate on whether men should or should not wear socks with certain shoes. Though, one thing is for sure, wearing shoes without socks, especially leather can lead to blisters and germs.
So, should you want to give those ankles a breather by opting to not have socks showing then invest in a good pair of hidden socks. They will soak up sweat, protect your feet from blisters and all while still giving a no-sock effect.
3. Panama Hat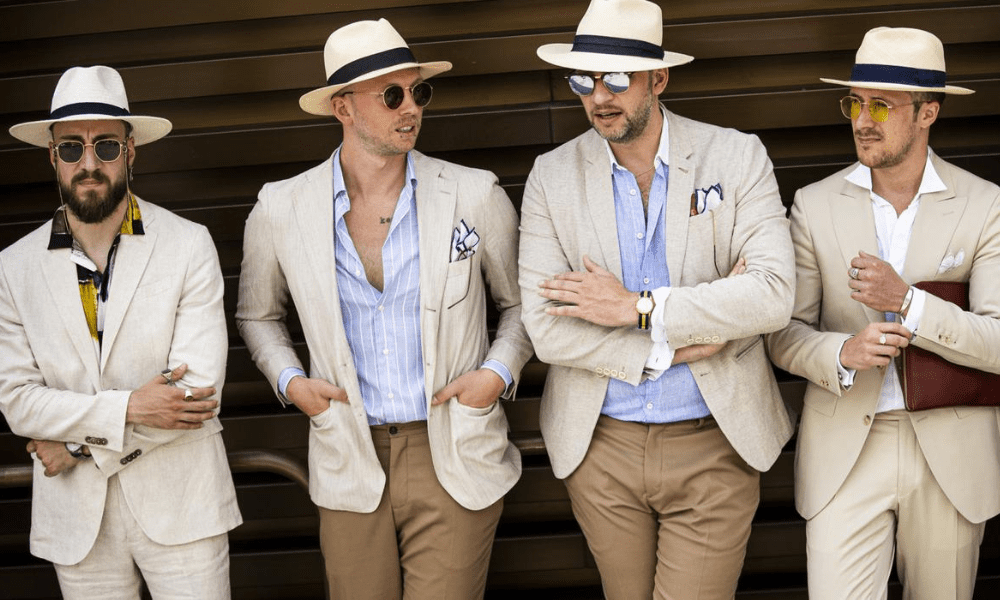 The iconic summer hat has and will always be the Panama style. It is perfect for keeping the beating sun off your face, providing much-needed shade and protecting your eyes from UV rays.
Like with the rest of your outfit, the material of your hat should take precedence. That means a breathable fabric allowing for air to circulate to keep your bonce cool. Additionally, a sweat-absorbing headband will be a hidden godsend.
When wearing a Panama-style hat, men should keep it simple. Clean-cut linen trousers on the bottom with a simple tee on top. This way the hat becomes part of a smart-casual look that is relaxed and effortlessly chic.
4. Tote Bag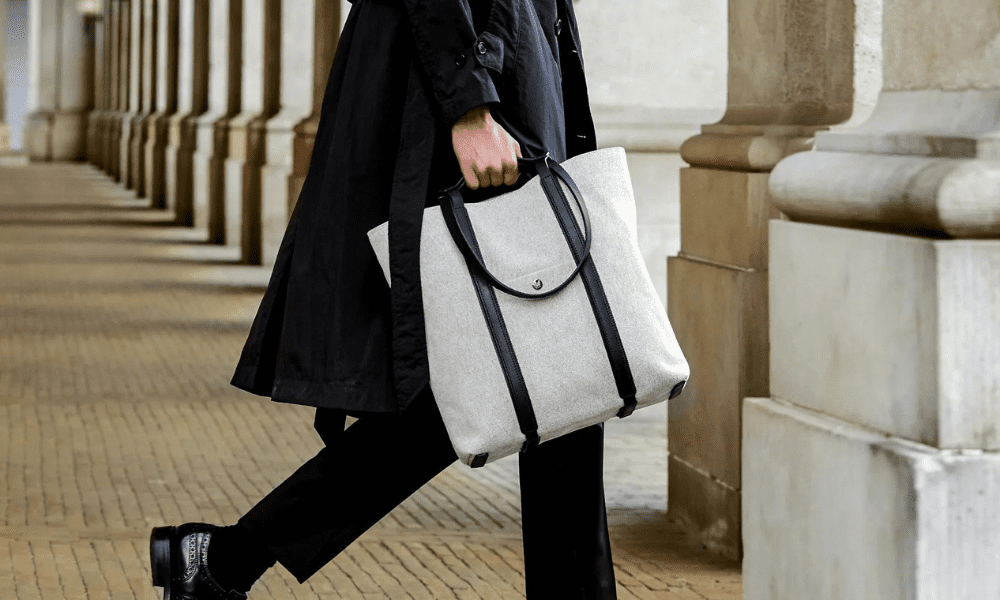 Easy to carry and without the bulk of other bags, the tote bag is made for summer.
Despite the sun, we still need to get on with our daily lives whether it be heading to work, the pub or a weekend full of activities. To remain prepared it is comforting to have a bag that you can call on that is big enough to keep contents safe but isn't a sweat-inducing backpack.
When it comes to the material we like to choose a tote bag in nylon or canvas. The former being better at withstanding the inevitable British downpour, though both are readily available in a mix of bold or muted tones.
5. Aftershave
As stylish men we know to update our wardrobes as the seasons change, but can often forget about our fragrances.
Summer is an ideal time to introduce smells that are lighter, and fresher, casting aside the deeper musks of colder months. They are often punched with citrus and green leaves evoking images of sun-drenched beaches and evening walks.
If in need of some inspiration, you can read our picks of the best fragrances for summer 2022 here.
6. Woven Belt
Inspired by nautical fashion, a woven belt is a welcome accompaniment to summer dressing. Able to offer texture and detail, something that can be lacking as we reduce the number of clothes we wear to combat the heat.
Just a simple polo and shorts can have depth added by including a woven belt. But, to really make it sing, try a Cuban collar shirt with chinos and minimalist trainers. This will stop it from straying too far into the college frat boy territory.
7. Knitted Tie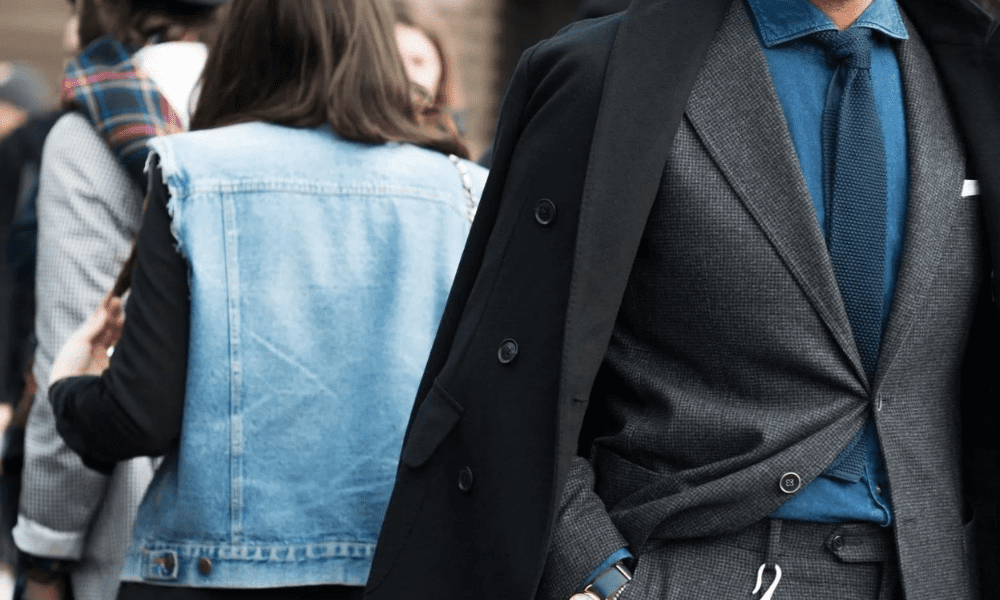 The warmer months don't mean men need to permanently remove their tie and replace it with a swathe of protruding chest hair. Take a leaf out of the book of some of the continent's most rakish gents and switch your silk tie for a knitted version instead.
A great way to nail this crocheted look is to incorporate it as a part of a separates outfit. That means taking your traditional white or blue shirt and switching it for an Oxford or Chambray variant. Then add chinos and a complimenting blazer. The result will be a smart-casual finish, ideal for the office or a summer wedding.
8. Cross-body Bag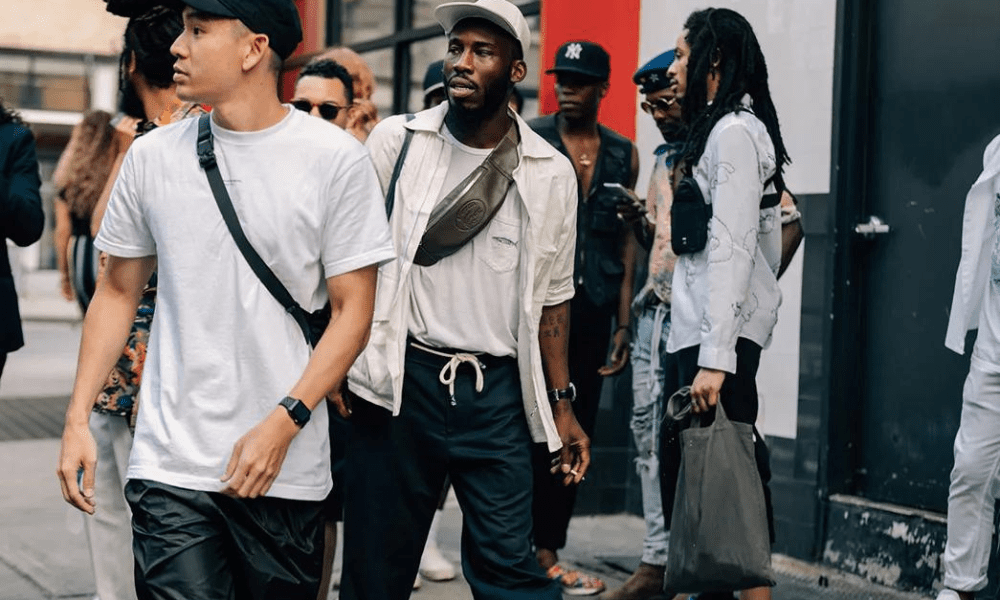 I type this with a sense of trepidation. Yes, the cross-body might conjure up images of streetwear, but hear us out. The item, not unlike its much-maligned cousin, the bum bag is an incredibly versatile and practical accessory.
Though, where the bumbag is stranded forever in a fashion graveyard, a cross-body with smarter pieces can be understated and minimalist, while providing genuine usefulness.
Try the cross-body over the top of your cropped jacket or shacket with a wide leg chino and plain white trainers. Keep your outfits understated and let the cross-body be a contemporary addition that draws the eye.
9. Baseball Cap
For those men that find hat styles like the Panama or Fedora a little too sprezzatura for their taste, then a baseball cap can easily transition into their closets. Heck, you probably already own one, so we aren't breaking any new ground here.
The key to making this a contemporary option though is to remove any logos or embellishments. We are looking for a clean, minimalist aesthetic to ensure this works. That way it doesn't unnecessarily draw the eye, able to provide protection from the sun without causing a fuss.
10. Sunglasses
It wouldn't be a list of summer accessories without including sunglasses. With a myriad of options, there is no shortage of eyewear to choose from. Though, men should focus on what suits their face shape rather than getting swept up in the latest trends for the season.
As a rule of thumb, aviators are the most suited to the majority of face shapes followed by oval, rectangle and frames with a browline like a Clubmaster.
Styles aside, sunglasses are crucial for protecting your eyes from harmful UV rays, which makes them the best accessory for summer in our humble opinion.