The airport can often be a soulless and hauntingly clinical way for men to relax before a flight. You are shuffled through a polished tiled mausoleum clutching your passport, desperately hoping your trip isn't delayed and you might remain in travel limbo for even longer. Looking for refreshments and chairs that aren't designed for a doctor's waiting room hardly raises spirits. In front of you, you are faced with bland chain shops and bars/pubs offering travellers the chance to drink a pint at 6.00 am.
Unfortunately, when it comes to airports, men often can't avoid the inevitable. But, that doesn't mean you should become a product of your environment. Like in any other situation, we would expect our readers to be keen on looking their best. Regarding travel, the most important thing to remember is that your outfit should be as comfortable as it is stylish.
What's Your Destination?
Focus on the end game, and the destination you are heading to. Once you step off the plane, maximise your trip and be ready to relax. No man wants to be weighed down with excessive clothing as it's 20 degrees hotter than where you came from — heading to colder climes? You don't want to be rummaging around your suitcase looking for an elusive jumper you packed.
Practicality
Much like when building a wardrobe of menswear staples, practicality is essential — investing in clothing that can interchange and be the foundation of many outfits. When flying, you want practical clothing that helps you overcome any unexpected hiccups -from cold air-con on the plane to a delayed flight leaving you stranded in an unfamiliar airport. That means utilising a lightweight, comfortable jacket that will keep the chill at bay. Any footwear needs to be able to take some walking because it always seems like your gate number is on the other side of the airport.
Travel Essential: Jacket
As we alluded to previously, travelling can always throw you some curveballs. Be prepared and ensure you have a jacket that prevents you from getting cold but can also be easily removed and stored.
You might love wearing your trench coat, but realistically, folding it and putting it in your bag will be a pain. We would opt for a men's workers jacket, an overshirt or a lightweight cotton jacket. It can be easily taken off and stored in a carry-on bag should you need it. Then when the air-con is blasting on the plane, it's accessible again.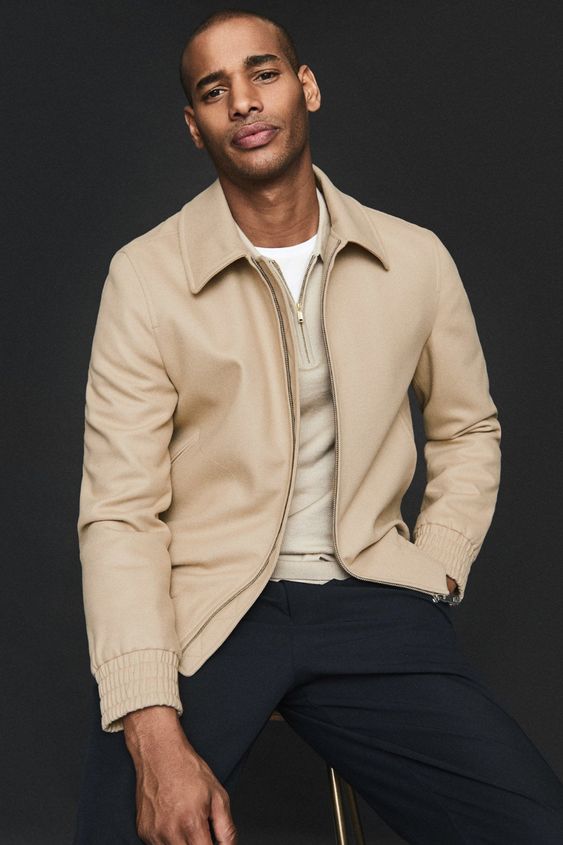 Travel Essential: T-Shirt
Yes, you might be inclined to wear an Oxford shirt on a short-haul flight. But, with any shirt, you also run the risk of it becoming crinkled. So, if in doubt, stick with a t-shirt for longer journeys.
Personality can shine through by opting for a printed tee (a nod to Ryan Gosling) or stick with a faithful plain white or Breton stripe. All would be the right choice. As with the jacket, soft cotton will help your skin breathe, and avoid sweat patches. Look for something like 100% Supima cotton from Uniqlo, and avoid polyester.
The key here is to stay comfortable.
Travel Essential: Sunglasses
After a 10-hour flight next to a screaming baby, you want something to hide those dark eyes. Sunglasses are ideal for this, plus they have the bonus of being an absolute fundamental piece of men's holiday kit. Before you arrive at your destination, you might want to hook them onto your t-shirt collar or workers' jacket top pocket. It means they are accessible but not in the way. You belt up around the waist on a plane, unlike crossbody in a car. So, breakages shouldn't be an issue.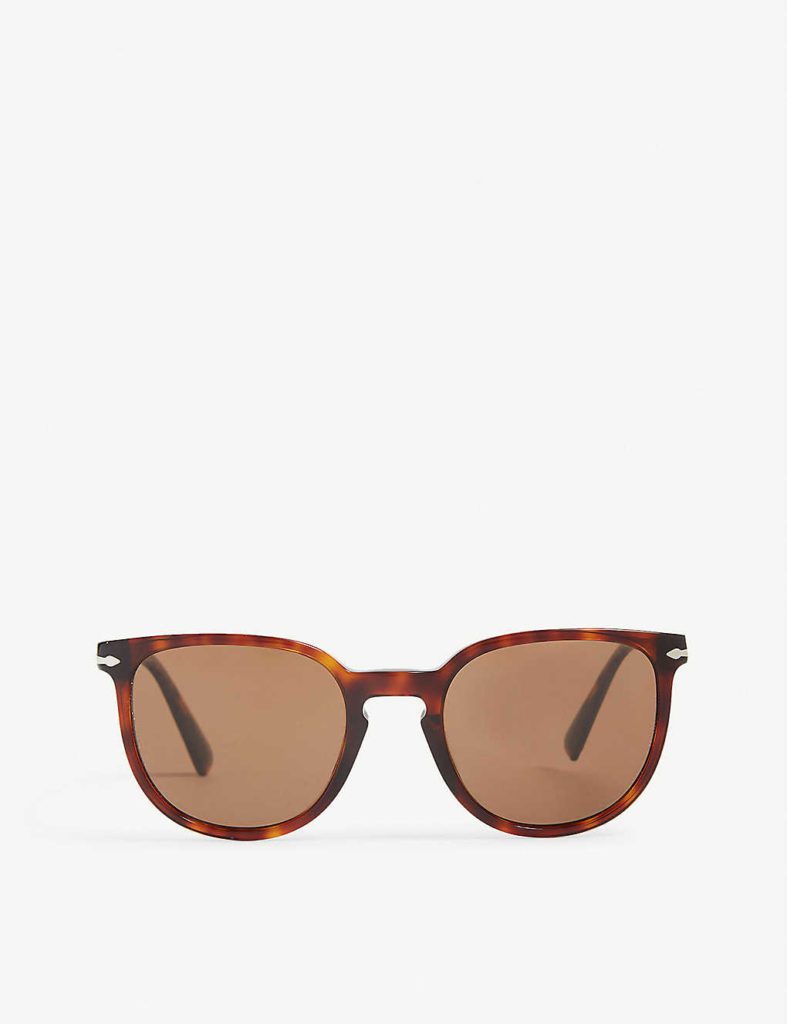 Travel Essential: Trousers
With long-haul flights, you can leave the sartorial world of men's formalwear at the door. We always say look your best, but we don't see a suit as the ideal travel companion. Men should opt for fluid trousers. Many brands now offer a drawstring or elasticated waist on a chino which will give the impression of smart casual but allow more movement around the waistline. Not only will this provide more in-flight comfort - but it will also remove the need for a belt.
Travel Essential: Footwear
Unless this is a business flight, we recommend trainers as your go-to footwear. They offer the underfoot support you need for walking and also allow your feet to breathe more than they would with leather.
You might like to choose trainers like a white canvas Superga for your flight. They deliver comfort and style, but also don't take up much room in luggage should you wear something else on the return flight.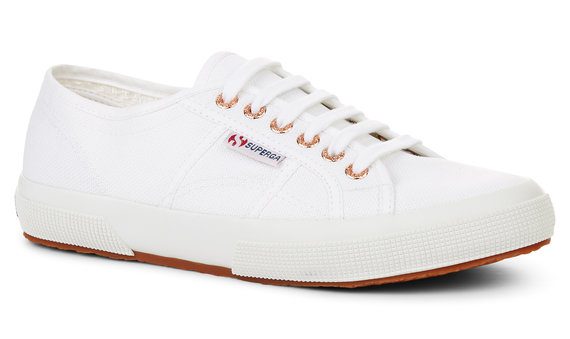 Editors Note
Minimise wearing as much metal as possible. Nobody wants to be the man holding up a queue of angry travellers as he removes his entire outfit to stop the detectors beeping.
Style Inspiration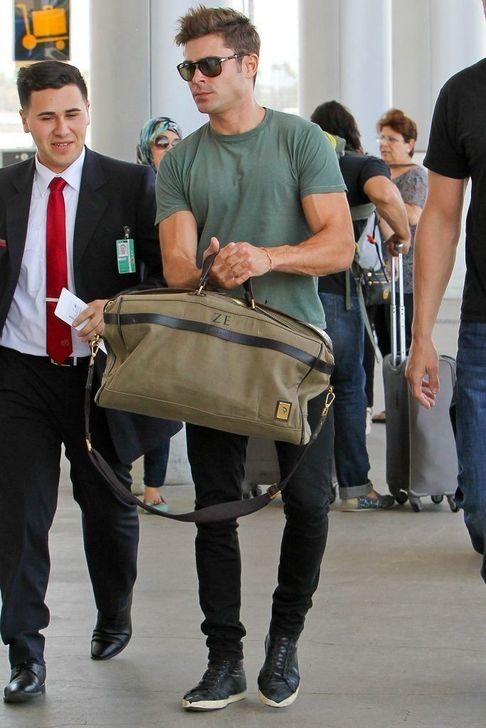 AGR Recommends