As we transition between seasons, our coat rotations move from bulk towards more refined silhouettes. The temperature starts to rise, albeit at its own slow pace. This means we don't need the added insulation of options like a down puffer jacket. But, we still want a material that will help us to take the edge off any chilly wind.
Wool can be our friend at this time of year if we seek out pieces with a more lightweight nature. Not the thickest of construction, this pick from Mango creates additional fluidity from its belted waist. Men can also make their money go further, as this double-breasted coat is a steal at £50 off.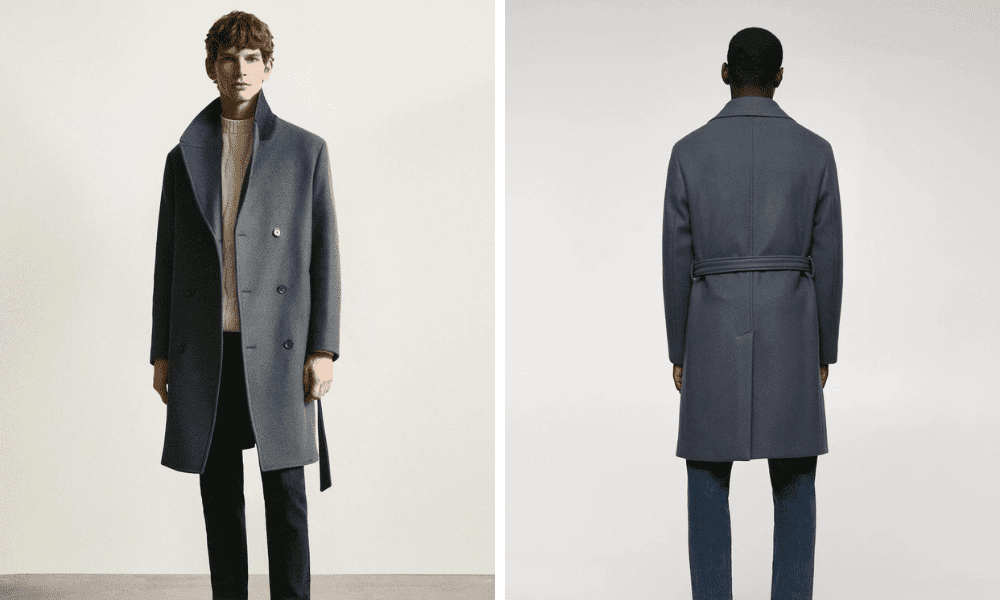 The overall aesthetic cries out for a tailored ensemble to be worn with it. But, I think partnered with some regular fit denim, and suede loafers would result in an ideal spring outfit.
This pick is an online exclusive and won't hang around as stock numbers dwindle.