The devil is in the details regarding men wanting to look their presentable best, from a freshly pressed suit to polished shoes. Everything can affect the overall appearance. So, for any stylish gent who wants his footwear always to look box fresh, it is imperative to invest in shoe trees or "crease protectors".
Our favourite shoes are constantly in rotation, matching our outfits and generally adding a chef's kiss to the look we have put together. Don't let a pair of creased or misshapen brogues bring down your suited ensemble. The aftercare of shoe purchases is crucial and more prevalent the higher the price.
After paying a hefty sum for a pair of handmade Oxfords, we don't want them looking dishevelled a few wears in. Men prolong their lives if they care for every item in their wardrobe. Considering higher prices mean better quality (in most cases), we should start taking note.
One way we can help our shoes to look their best for longer is by using a shoe. tree. This nifty tool extends to the shape and length of your shoe and helps prevent creases from appearing. Additionally, if you pick a wood version, a shoe tree can absorb the moisture built-up over a day of use. Keeping things fresh.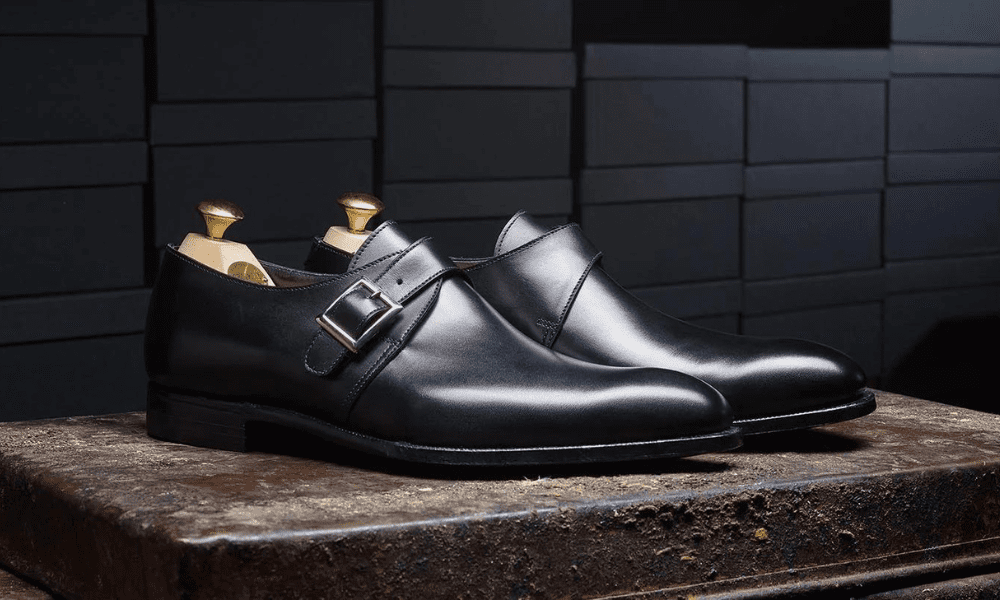 How To Use A Shoe Tree
By using a shoe tree, you are maintaining the shoe's original shape, which will go some way to prevent and iron out any creases. The more we wear our footwear, the softer and more supple the material becomes. When this happens, creases start to appear. This will occur with cheaper shoes quicker, but it is inevitable over time, no matter the price you have paid.
After you have finished wearing your shoes, gently slide your shoe tree in. This action post-wear ensures we keep the shape by not allowing the leather to distort or retract.
Keep your shoe tree nicely tucked inside your sneakers or formal footwear until you are ready to use them again. With this in mind, it is recommended to have a selection of crease protectors to choose from.
What Material Should A Shoe Tree Be?
You can get hold of shoe trees in a few different materials. But we would always suggest wood versions if your budget allows it. The wetter conditions in Britain aren't pleasing for leather, and with wood, we get that extra attribute of moisture absorption.
Plastic crease protectors will do a notable job of keeping the shape of any footwear we have. We prefer the odour-preventing and moisture-sucking properties that wood, distinctly cedar, offers.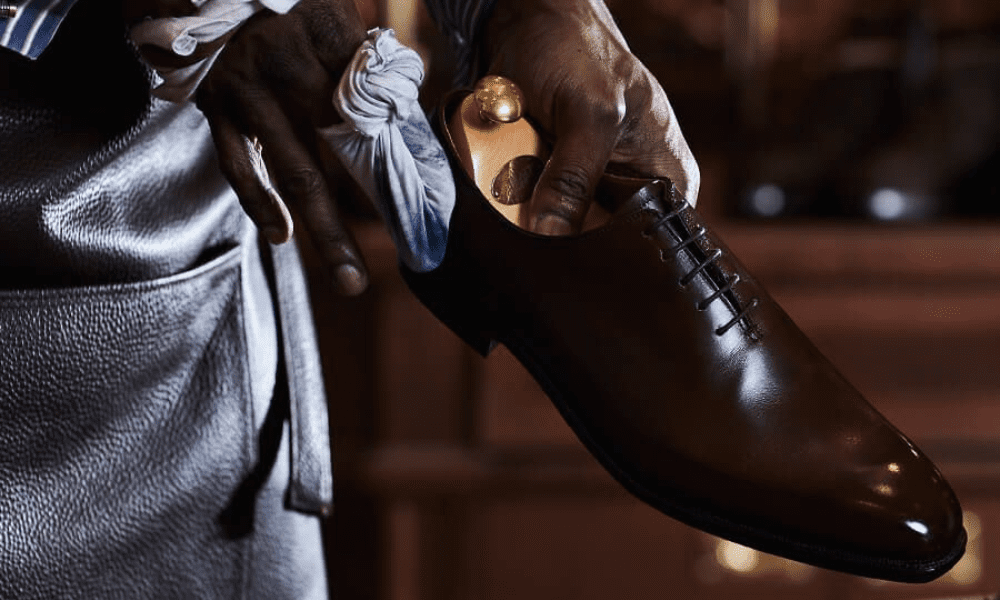 What Shoes Need Crease Protectors?
The obvious choice is always to use a shoe tree with formal leather shoes. As you can imagine, they come with a greater price tag, urging us to take preeminent care. Though, we shouldn't overlook trainers. A good calf leather pair of trainers aren't cheap, and this elevated material is as susceptible to creases as your favourite brogues.
If space or price is a problem, why not rotate? The most important time for deterioration is within the first 24 hours. After this, why not switch the shoe tree to a different pair of footwear? That way, you have given more options greater chance of staying fresh.
One often overlooked factor that shoe trees offer is that they are crucial when cleaning—maintaining the shape of shoes when cleaning or polishing is tricky. We typically stick a hand in and hope for the best. Crease protectors will keep the contours of the shoe, enabling us to get a better finish.
Best Shoe Trees For Men
CHEANEY Men's Pine Wood Shoe Tree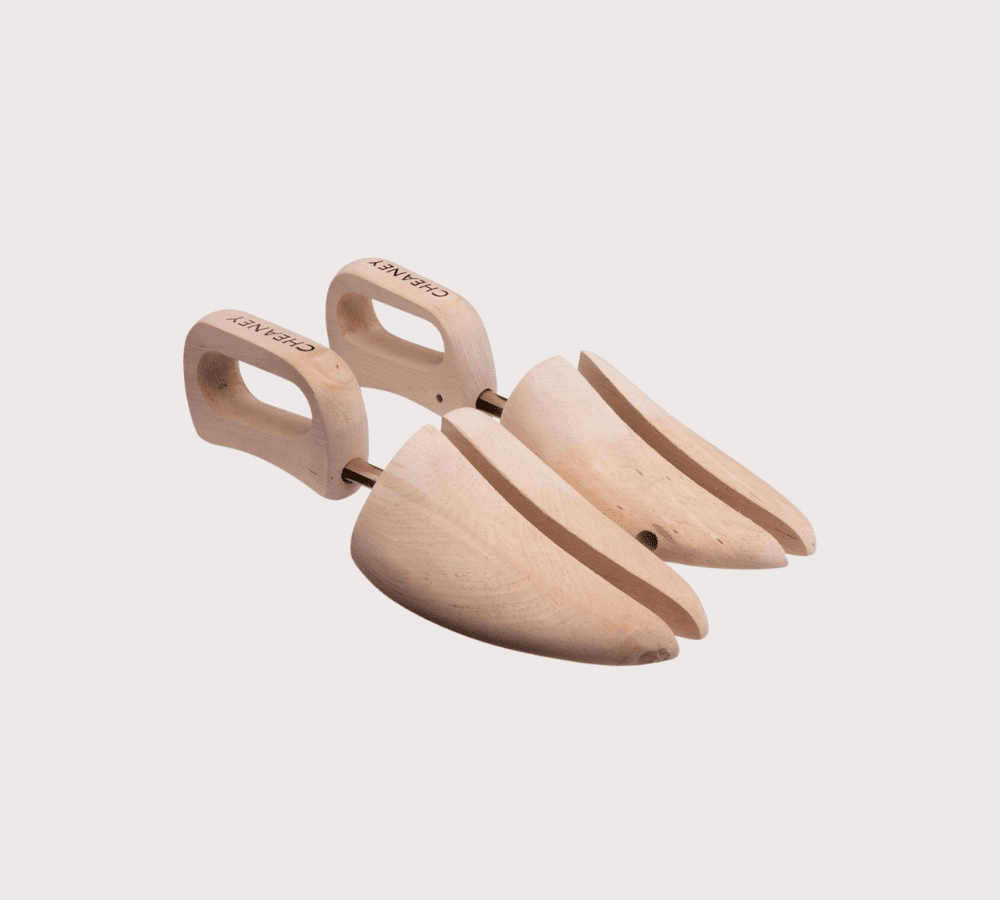 This pair of shoe trees from footwear gentry Joseph Cheaney showcases that even the most prestigious brands want you to look after your shoes properly. Manufactured from pine wood, the additional handles make getting them in and out of your shoes easier.
LOAKE Cedar Shoe Trees
Another footwear stalwart, Loake, has opted for cedar wood with its shoe trees. Like their shoes, these crease protectors are manufactured in England and will be dependable wardrobe essentials for years to come.
BRUNELLO CUCINELLI Wooden Shoe Trees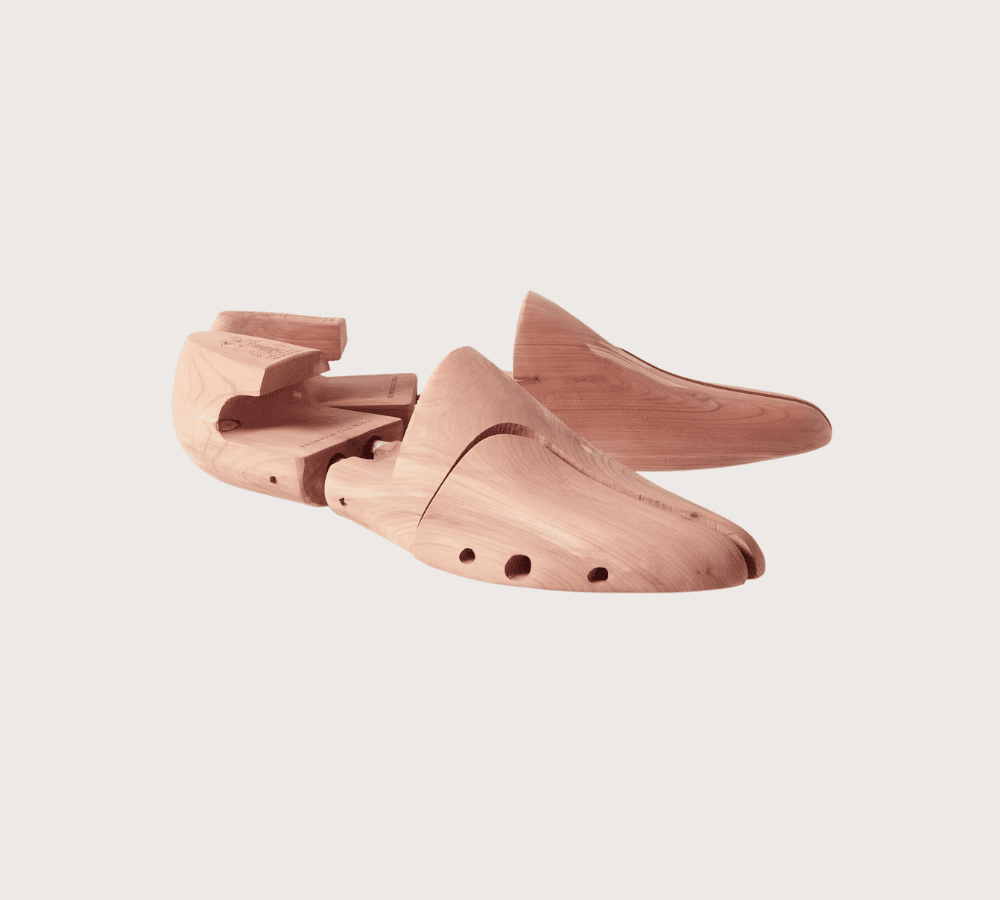 Made from beech wood reinforced with metal for sturdiness. These are a luxury pick from Brunello Cucinelli. As you expect from the eponymous Italian brand, these shoe trees are crafted from the best materials and are built to last.
JONES BOOTMAKER Diplomat Wooden Shoe Tree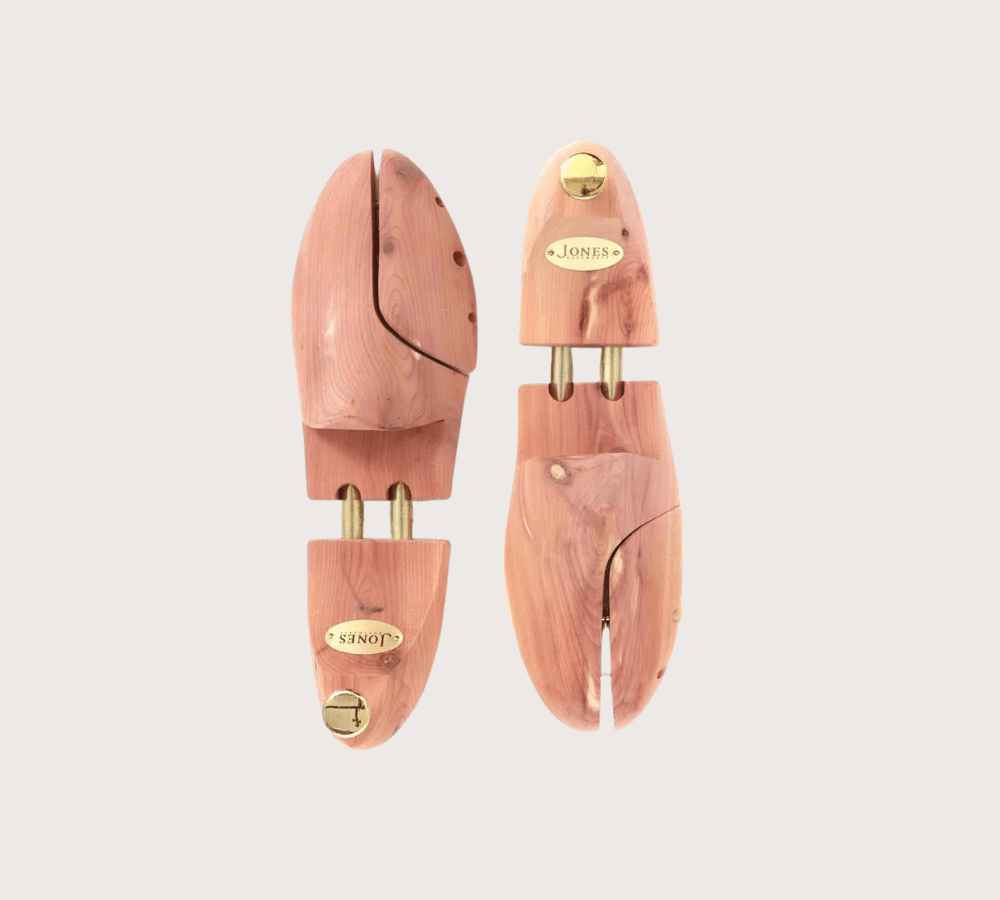 Jones Bootmaker has created a trustworthy pair of shoe trees that are finished with polished wood to help absorb moisture. They might not be famed for the most luxurious footwear, but the brand is still coming up trumps with its aftercare products.
SHOE SNOB Plastic Travel Shoe Trees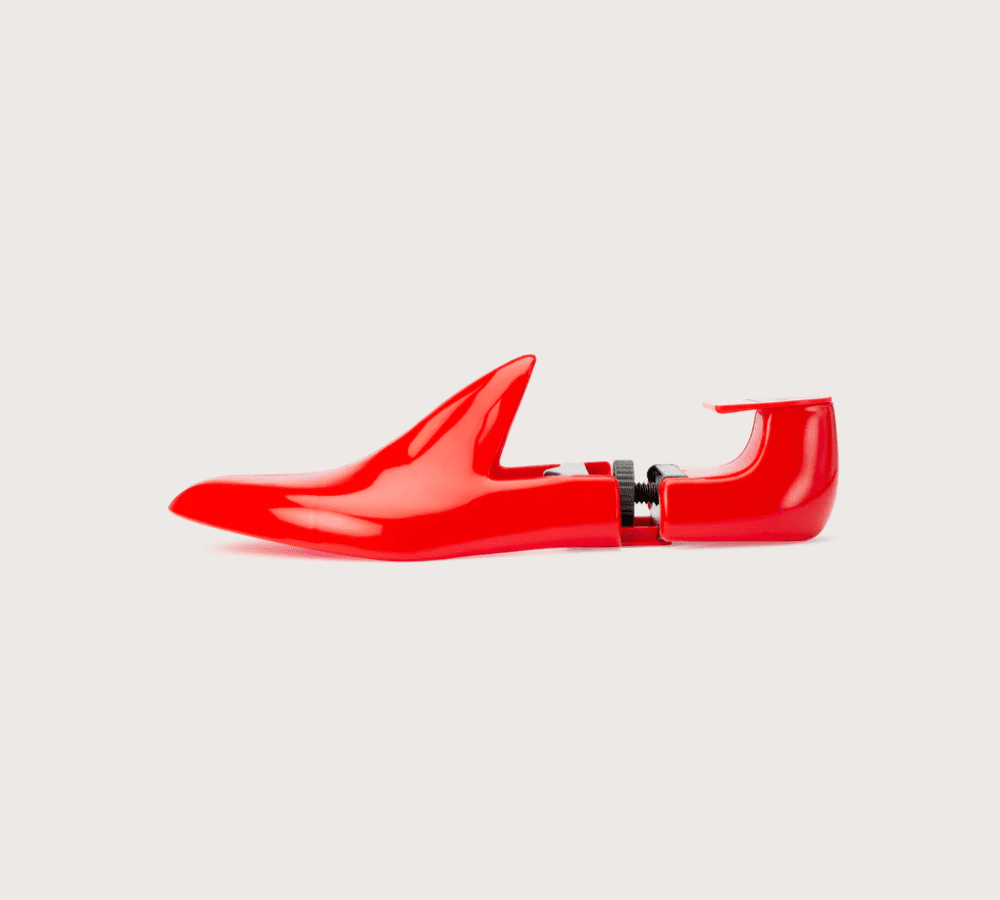 Suppose you are a man that often travels, such as for work. Then you don't always want to exceed weight restrictions with wooden shoe trees. Opt for a plastic alternative like this from Shoe Snob. The lightweight construction means guys no longer need to sacrifice the well-being of their shoes when on the road.