It is pretty amazing to be the only one doing something, especially in a crowded market like menswear. To be that one unique brand in a disjointed world of fast fashion and luxury. A purveyor of a belief and a vision that is unwavering in the choppy retail world. Perhaps a beacon to other new brands, maybe only in their inception phase, that it is possible. Blackhorse Lane Ateliers is one of those brands.
Blackhorse Lane Ateliers is the brainchild of Instanbul-born, London-based founder, Han Ates, a tailoring and textiles specialist. The brand is based out of a 1920's factory in Walthamstow, and the company manufacture their own ready-to-wear line of selvedge and organic raw denim jeans.
London, the biggest city in the UK and once a hive of imports and exports sailing the world, is no longer the manufacturing powerhouse it once was. Where once there stood warehouses full of workers and the hum of sewing machines, there are now trendy loft apartments. But, that being said, I was still surprised to hear that Blackhorse Lane Ateliers are the only craft jeans maker in London in the last 50 years. With the surge of new, innovative brands, and a direct to consumer model that can remove costly barriers of entry. I thought (hoped!), that manufacturing in the capital might have had a resurgence at the same time.
A Denim Philosophy
Essential Blackhorse Lane Ateliers is quality. Denim sourced from Japan, Italy and Turkey, is hand sewn in their London factory using a mix of tailoring innovation, and heritage construction. The suppliers of the products they use are mostly family-run, and this ebbs into the community feel of the brand. They employ local machinists in the factory. Adjacent to the building is a weaving workshop, fashion studio and art conservationist — a blossoming maker's ecosystem in E17.
Sustainability is on the lips of everyone in the fashion world at the moment. Famous brands throw half-hearted attempts at trying to offset their carbon footprint and economic impact. Introducing a PR-led sustainability line. For BLA, it is ingrained in their DNA. They use organic cotton, denim woven in Europe, and offer a lifetime repair guarantee for free. Thus, actively discouraging the need to buy more than one pair.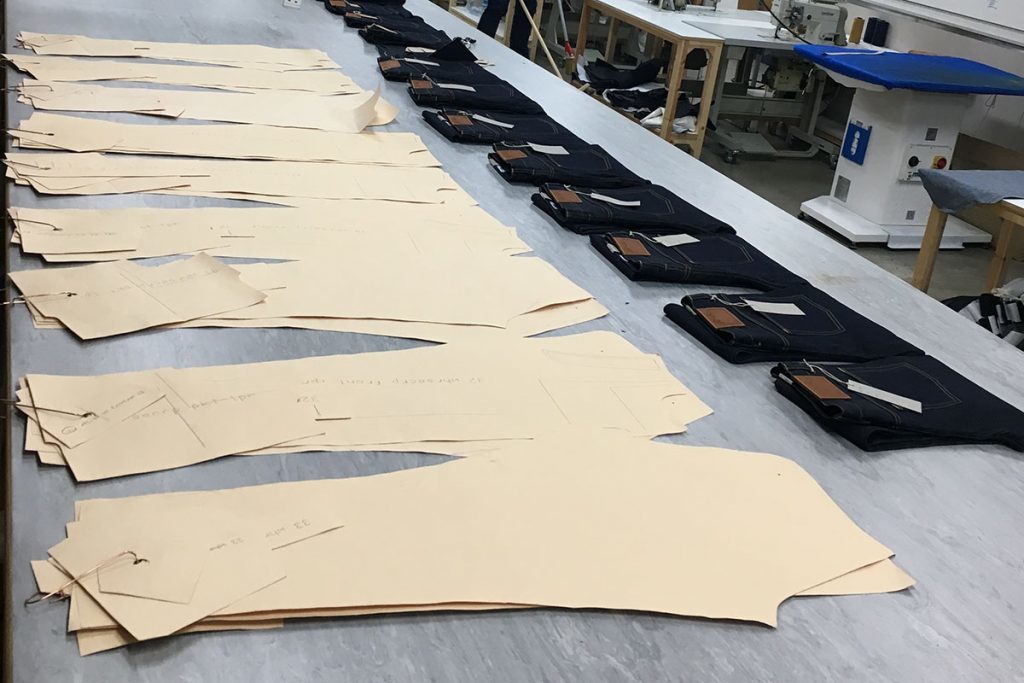 New Store
Recently, Blackhorse Lane Ateliers opened a store in Coal Drops Yard, in the heart of the Kings Cross regeneration. The store is a haven for denim aficionados housing:
The ready-to-wear collection: jeans, jackets and accessories
A denim haberdashery
Made to measure appointments
Made-to-order
Alterations and repairs
For more information visit blackhorselane.com
Address: Blackhorse Lane Ateliers, Unit 32, Lower Stable Street, Coal Drops Yard, London, N1C 4DQ