With the weather heating up, there is no better time to look more closely at men's shorts. Yes, there is a right length for your body when wearing shorts to make sure they are the most flattering. Like with trousers, the fit and length are integral to the overall look.
In this article, we will be focusing on the length of shorts when in your climates like the UK or US. We understand that when on holiday you can bend the rules slightly, as you bring into the mix different styles like swim shorts. But, these general style rules still apply to men whether home or abroad.
Shorts Length
Let's just get straight out in the open. Men's shorts should not sit below the knee - period. The most common lengths are 5", 7", 9", and 11" for shorts, and we wouldn't say one length is better than another. A lot is dependent on how tall you are. We would recommend the best length to look for are those shorts that sit 1" - 3" above your knee.
Now, we aren't saying you can't go shorter than 3" above the knee but that is entirely based on your preference. Most men might not feel confident that they have the legs or frame to pull off the shorter length. So, stick to the 1" - 3" guide.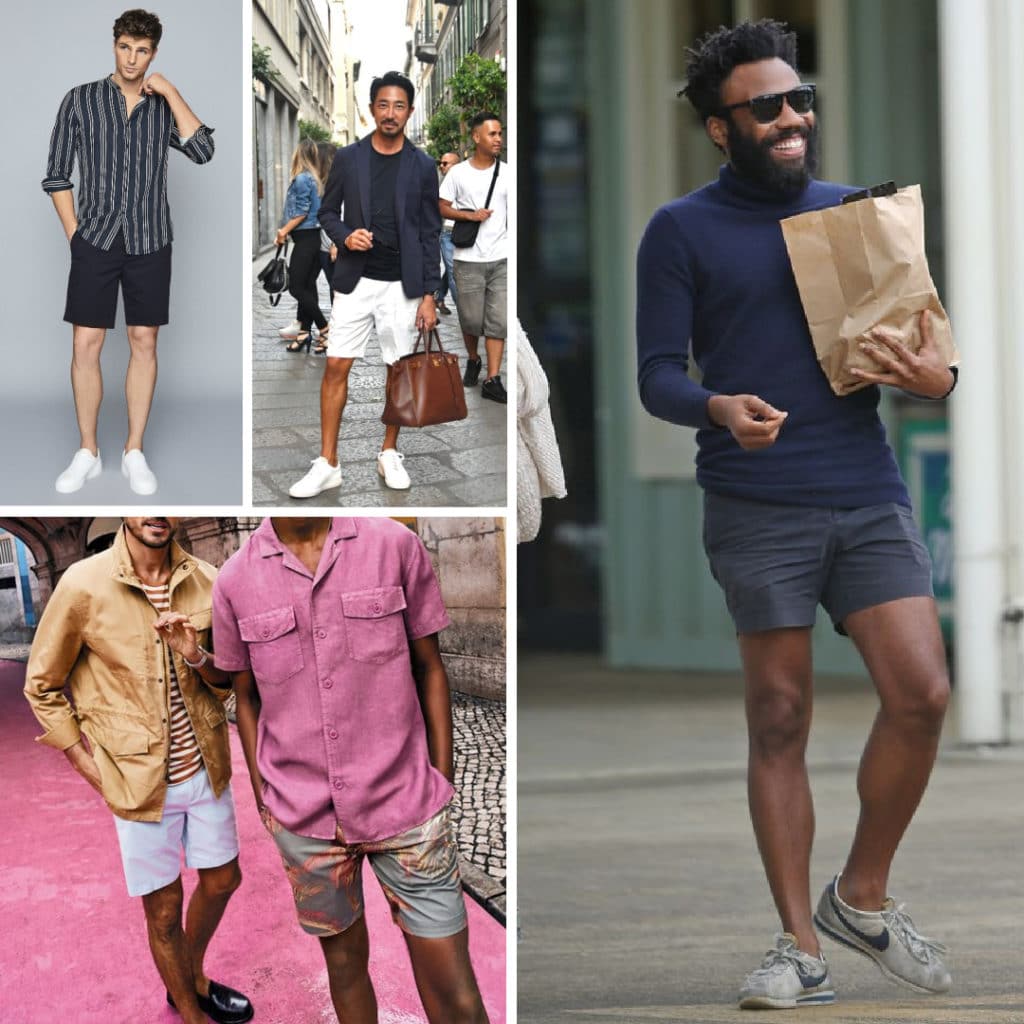 Shorts Width
The same as the length, there isn't a one size fits all answer to the width of men's shorts. But, much like when wearing trousers, you definitely do not want them too tight. Thankfully times have progressed to the extent that men can now choose from some different fits when shopping.
You certainly do not want your shorts to be flaring out once the wind catches them. Being able to pinch the fabric comfortably ensures they aren't too tight, but if you can grab a good handful then they are too loose. Men with fairly slim or average size legs will be able opt for a slim-fit short and still feel comfortable in them. Again, still remembering that the length is 1"-3" above the knee.
Remember, if you find some great shorts but they aren't quite 100%. You can always get them altered. Bring the hem higher, or pinching in the waist can give you that tapered look that follows the silhouette of the leg.
We hope you found this guide on men's shorts helpful.
AGR Style Picks
Reiss - Wicket Casual Chino Shorts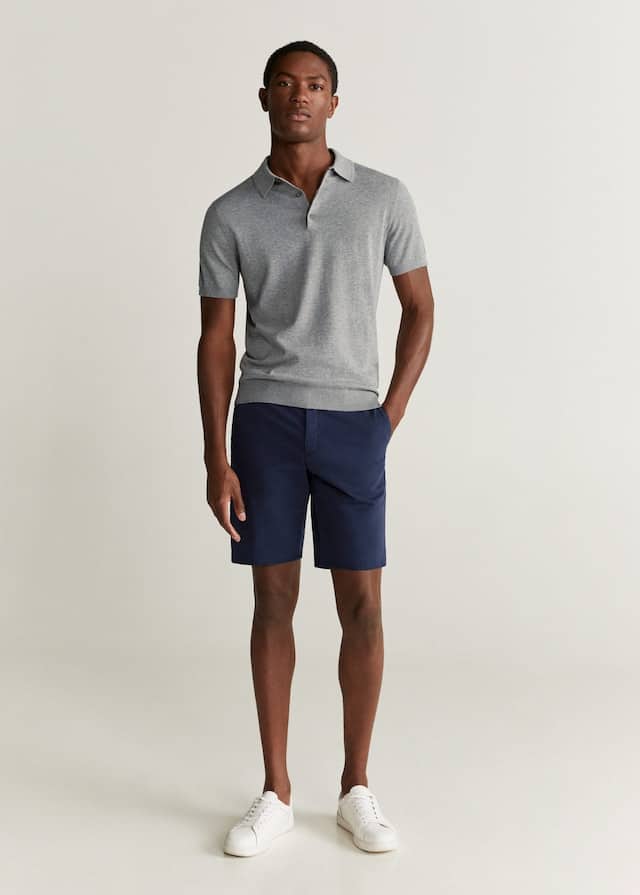 Mango - Cotton Chino Style Shorts