With spring on the horizon, it's time to think beyond your puffer or peacoat. Men need to turn their focus towards a lighter, transitional jacket, with the shacket a perfect antidote to unpredictable spring weather.
What is a Shacket?
Shacket is a thicker version of an overshirt that is further along the spectrum towards the traditional jacket. It has long sleeves and a button front like a shirt, but it is typically constructed in a hardwearing material—a hybrid of the aesthetic of a shirt with added jacket warmth.
Both the overshirt and shacket are ideal for multifunctional menswear. An easy throw-on when the temperature drops a little. But, not too bulky that it can't be layered underneath a bigger coat. If we were to argue the difference, we would say the shacket is slightly thicker and heavier than an overshirt. Though, to be honest, brands will use both monikers interchangeably to describe variations of similar garments. So, let's not get too bogged down with the name game.
Key Elements of a Shacket
To set it apart from its menswear cousin, the overshirt. Men can seek some familiar traits when shopping for a shacket.
Pockets
It is rare to find anything but a chest pocket on a shirt. With a shacket, we might see patch and chest pockets together or individually. Both lend themselves to slightly different looks.
Chest pockets are straightforward and give the impression of a casual aura. Patch pockets, on the other hand, are synonymous with sports jackets. As such, the latter enables the shacket to additionally be introduced in tailored attire.
Durable Material
A shacket is created from more robust material than your humble shirt. Thicker cold-weather options will be crafted in heavyweight cotton, tackling wind head-on but offering manoeuvrability, which leads us nicely onto fit.
Relaxed Fit
The shacket allows men to be laxer when it comes to a silhouette. A comfortable layering piece needs not to be too restrictive. With this in mind, shackets have less structure throughout, giving a relaxed drape.
Obviously, with much of menswear, there are always nuances. Those brands, for example, with a more significant presence in tailoring produce shackets with a narrower silhouette. Therefore, allowing them to be paired more easily with formal trousers.
How to Style a Shacket
Versatility is key to a modern man's wardrobe, and the shacket dovetails nicely with this mantra. Available in lightweight or thicker, more durable alternatives, there are options that can suit every need.
Post-winter, men can strategically layer their shacket underneath their outerwear of choice. Doubling the protection against any lingering cold. As the mercury rises, bring your shacket to the fore. Opt for a lightweight, breathable fabric like linen and show how this menswear piece can be partnered with chinos or smarter trousers.
A workwear vibe is a style we can lean heavily into when considering shacket outfits, weaving it through different looks. The robust and hardwearing nature of the item is reminiscent of workman's jackets from history that were typically cut from the same sturdy cloth as the bottoms. Note the origin story of Levi's denim or the French prison jacket. They had to be thick enough to be worn over an undergarment but have some fluidity of movement to execute your job.
5 Great Shacket Outfits
Americana
Dive headfirst into workwear and take your inspiration from the blue-collar workforce of America. Brands like Carharrt have been nailing this look for decades, so offer a great place for men to get workwear-inspired pieces.
We like adding denim on the bottom half, but wide-leg chinos also lend themselves nicely to a relaxed fit that flows throughout this look.
Smart Casual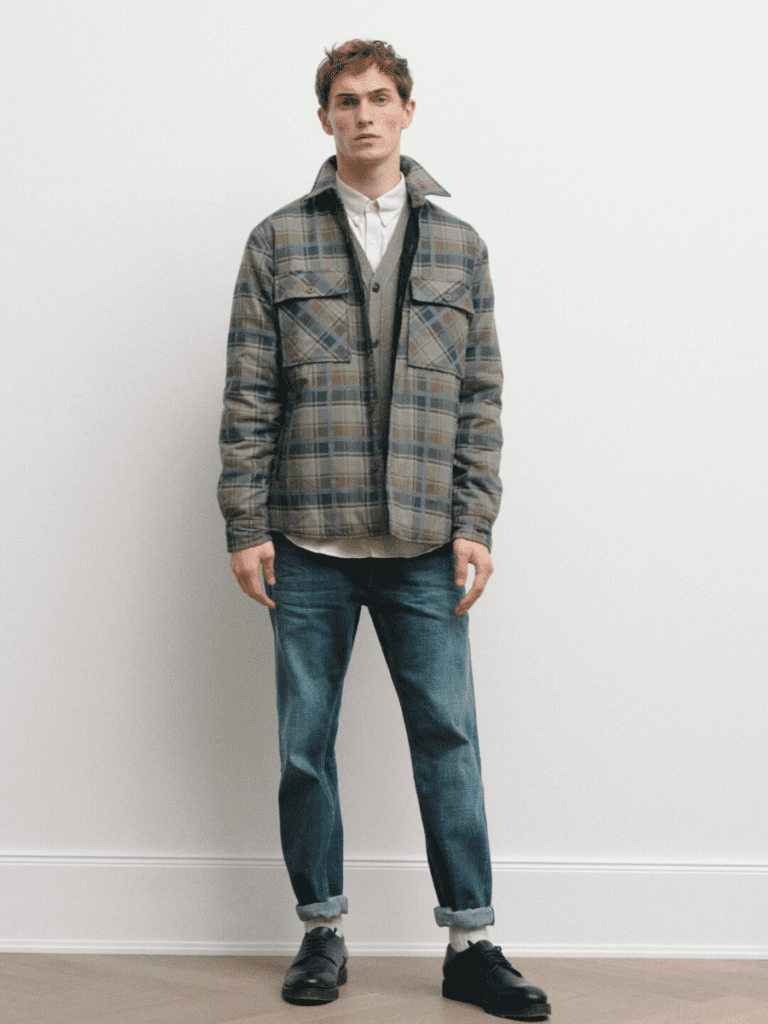 Padded or insulated shackets are the ideal last layer to your considered smart casual outfit. Crucial to getting this look right is to bridge the gap nonchalantly. Never fully committing to a too casual/relaxed fit, but having enough restraint to leave refined tailored pieces for an outfit like the next one.
Relaxed Formal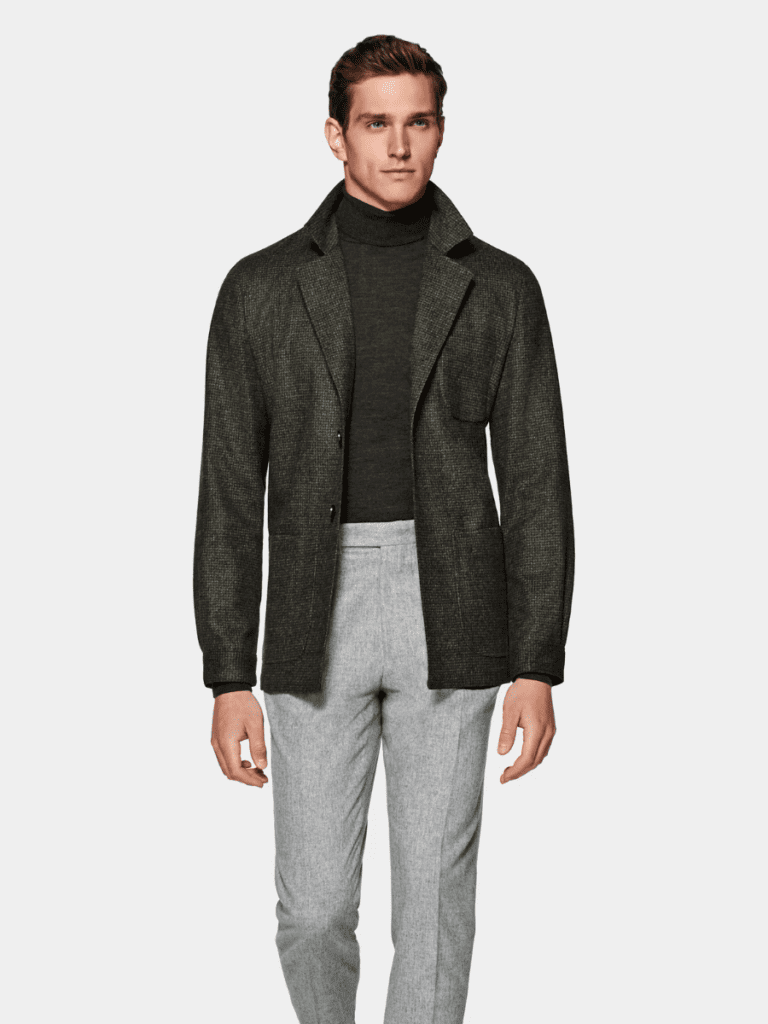 Why do your casual outfits get to have all the fun? By creating a tighter drape, we can introduce this menswear piece into the realm of smart.
You can see from the above image, that the top and bottom half of the look follow the same silhouette. This is a menswear tip that is crucial to making your tailored garments sing. If the shacket was in a more relaxed cut, it would be at odds with the formal trousers and therefore create too much of a juxtaposition.
Layered
The beauty of a shacket is in its ability to be partnered with such varied menswear. One look we love is to utilise knitwear and a shacket together.
There is no shortage of jumpers or roll necks that we could wear. Though, picking something like a funnel zip collar can add interest and a nice contrast to the shacket's collar.
Summer Hues
Shacket outfits, due to more presence of autumnal colourways, tend to become a little dark, which is fine to an extent at the backend of winter. But, come summer, if we still want to get additional wear from our shacket, we should opt for a lighter colour palette.
Partner with white jeans or beige chinos to create a warm weather look, that can see you through the summer and beyond.
AGR Recommends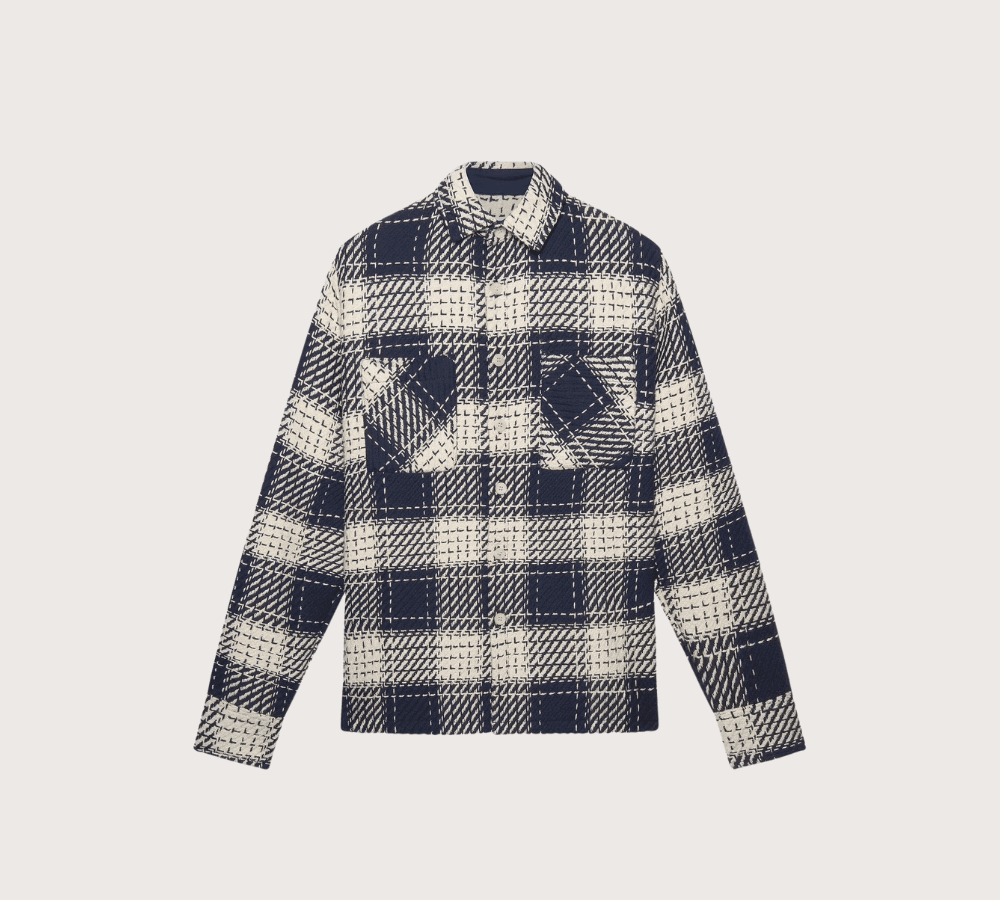 Wax London Whiting Overshirt Marine Beatnik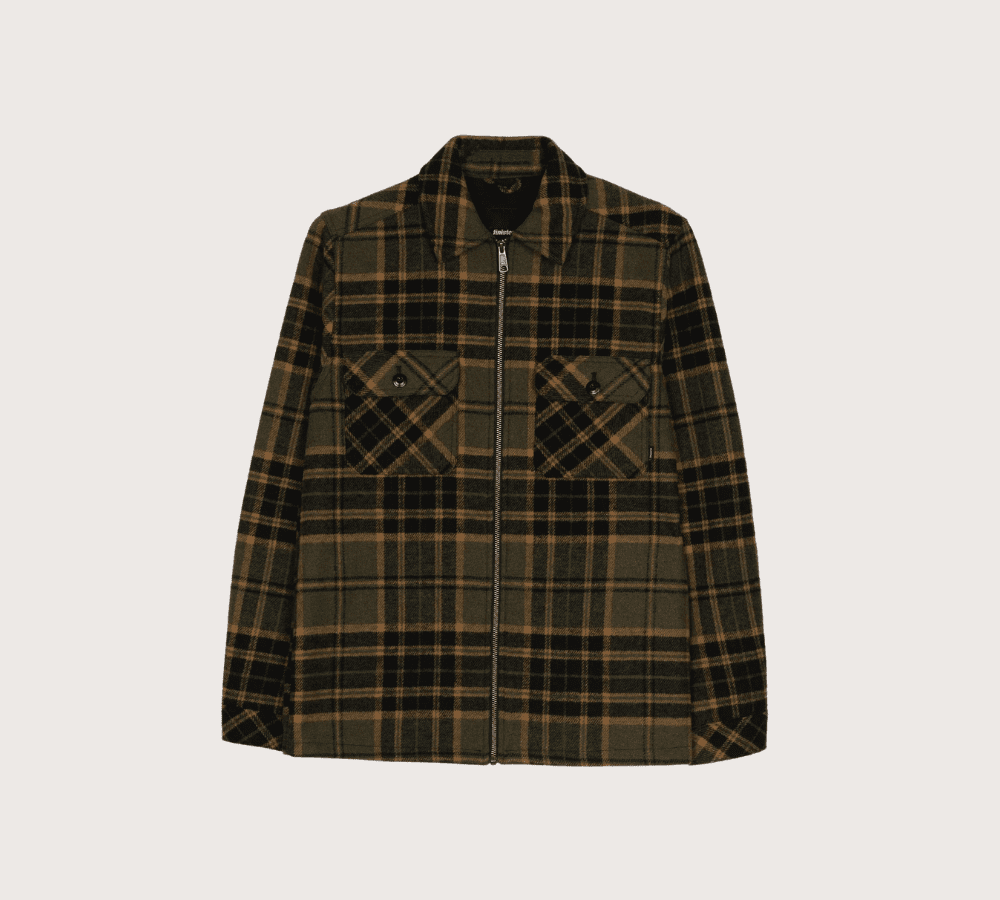 Finisterre Garrick Zip Overshirt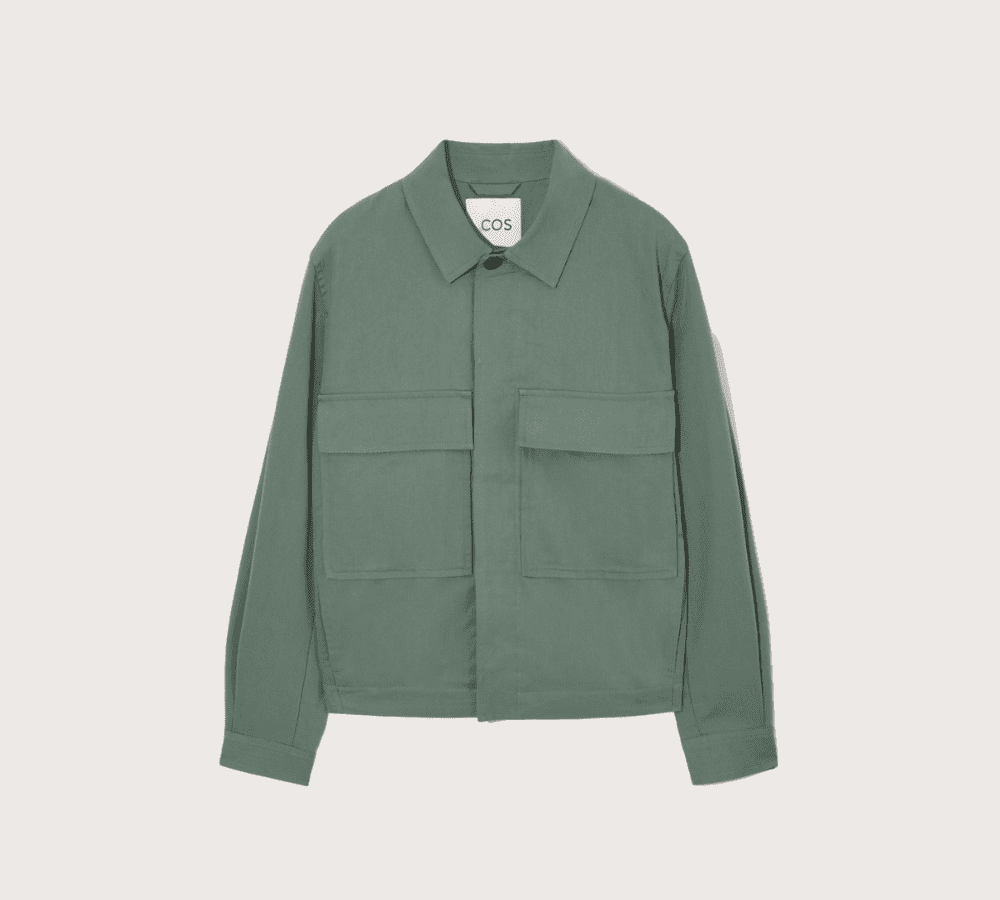 COS Cotton-Twill Utility Overshirt
Arket Undyed Wool Overshirt
Mr P. Checked Tweed Shacket