For stylish men, it is important to have a strong, versatile selection of different shirt types in your closet. But, there is an overwhelming amount of designs, fits and fabric styles to choose from. Where do you begin?
The starting point is building from a strong foundation. Everyday neutral hues and a comfortable shirt fit that can see you through daily life. Combine this with easy-care fabrics and we have a shirt collection to build from. Men can then layer bolder shirt patterns or varying fabrics dependent on the event or even the change in season. The result will be a considered mix of options that will cover all eventualities.
To help you out, we have brought you our list of the 10 key shirt types every discerning man should have in their wardrobe.
1. The Office Shirt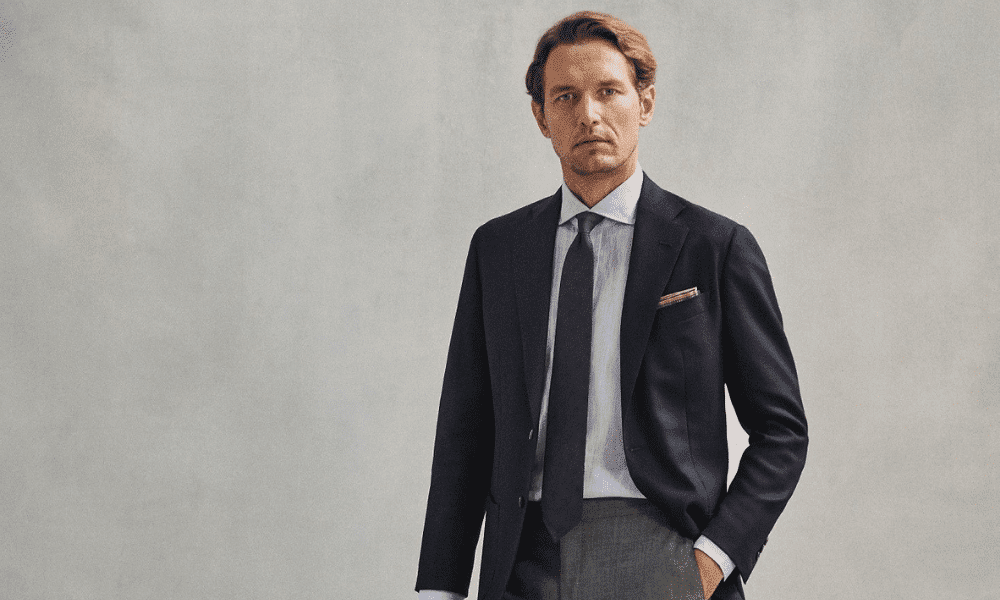 The dress code of most offices has changed a lot. We have become less formal in our approach to dressing for work, but that doesn't mean men should not make an effort to look presentable.
Subtlety is the key when approaching this. Pick a colour that coordinates well with your current options of suits and ties. If in doubt, stick with white or pale blue as they are pretty infallible when it comes to pairing with suit colours.
The high street is awash with options for men when it comes to office shirt types. Countless brands offer crease-free or easy-care shirts that can be ideal for those living busy lives. I would always recommend a 100% poplin cotton fabric with a cutaway or point colour. It delivers on durable cotton quality and a simple design, making it supreme for daily use.
2. The Oxford Shirt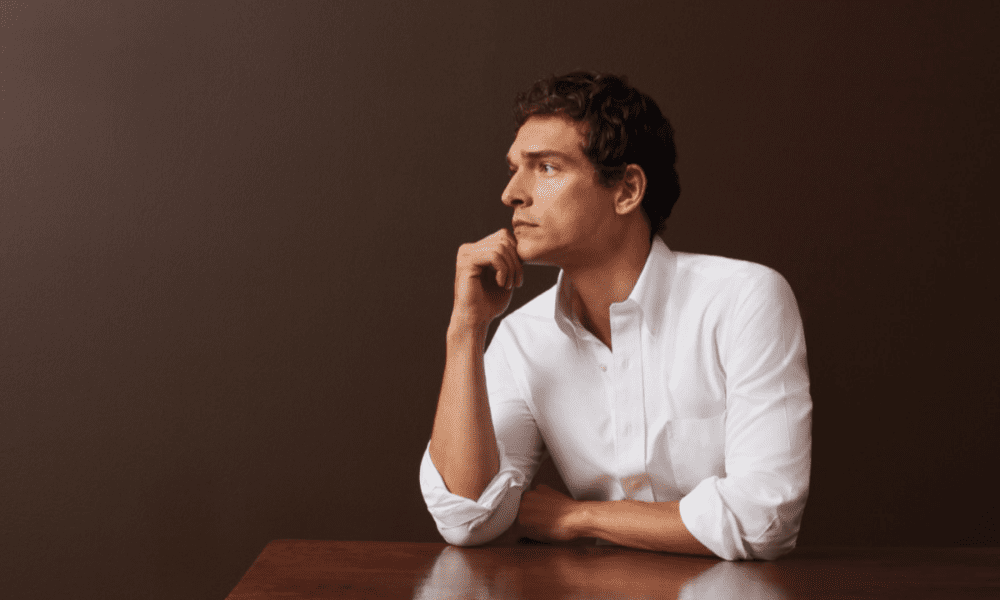 The classic button-down Oxford shirt gets its name because of the basketweave fabric cloth that it is cut from. Created by John Brooks in 1896 it has a slightly thicker texture than other dress shirts.
An Oxford shirt is a quintessential menswear item due to its versatility compared to more formal alternatives. Its smart-casual edge makes it ideal for partnering with a blazer and jeans when picked in a lighter colour such as white or light blue.
3. The Cuban Collar Shirt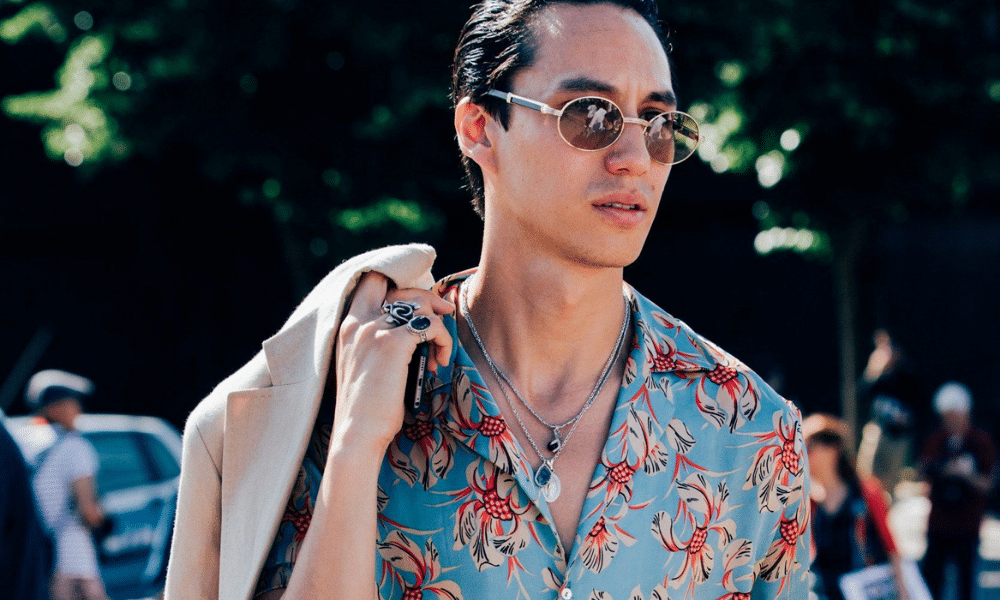 The Cuban collar shirt or the camp collar as it is sometimes referred to is a short sleeve summer favourite. Men in summer tend to stick to very neutral colours pairing a simple t-shirt or shirt with shorts. A Cuban collar shirt enables you to introduce some creative patterns that will unleash your inner drug lord aesthetic.
The less restrictive, open nature of the shirt means it is more adept at keeping you cool than other short sleeve shirts. Ideal for wearing trousers and bringing that touch of holiday to your everyday outfits.
We aren't always blessed with the higher temperatures in this country, but the Cuban shirt can easily be worn with a white t-shirt or vest underneath. Perfect for those cooler months that bookend the traditional summer.
4. The Dress Shirt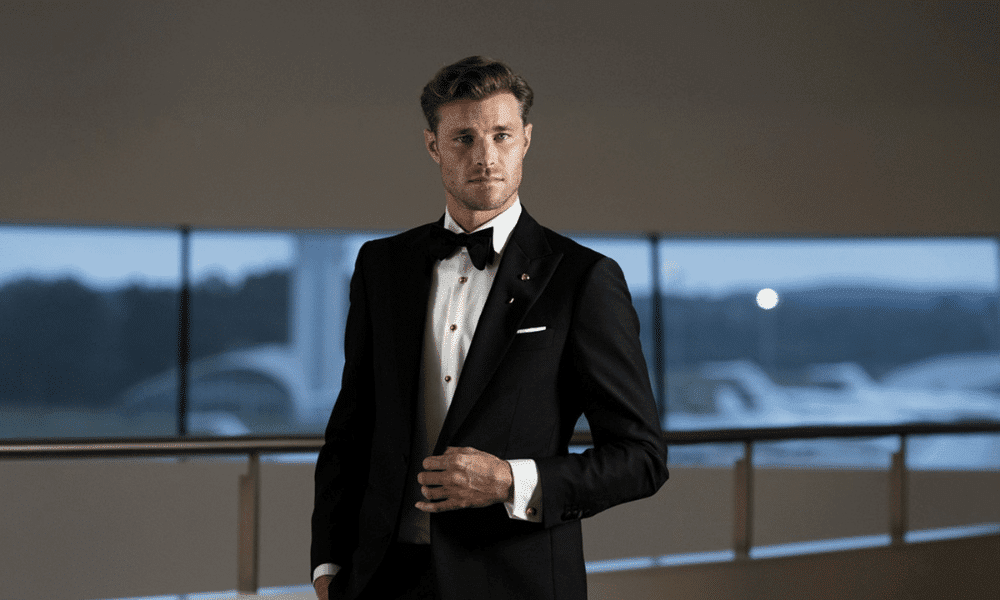 Black tie parties are a big social event, for such importance, your work shirt will not do. Although seldom used, the dress shirt needs to be hung and laundered ready to be worn when the right invites drop.
There are notable differences between a dress shirt and your normal shirt for work. Dress shirts have a cutaway collar with double cuffs and are cut from a thicker pique cloth. This cloth will allow the shirt to keep its shape better, while the collar makes it ideal for wearing with a bowtie.
An unwritten rule of black-tie is the removal of visible buttons. Hence why men wear cummerbands (to hide the waistline) and wear double cuff shirts with cufflinks. To go all the way, we suggest picking a shirt that has replaced the typical shirt buttons with pearl stud alternatives. Black tie doesn't come around every week, so when it does make it a special occasion.
5. The Overshirt
In Britain, the weather can be unpredictable and we aren't always blessed with extended periods of sun. So, to prepare us for this, we need versatile items in our closets that can be relied on a whim.
The overshirt has become a key staple over the past few years because of this. Its simple design in a thicker material makes it our go-to option for those in-between days when it is too hot for a thicker coat but not warm enough for a single layer on top.
To make it go further, style your overshirt as a mid-layer piece when the weather gets even colder. It guarantees you get more bang for your buck.
6. The Flannel Shirt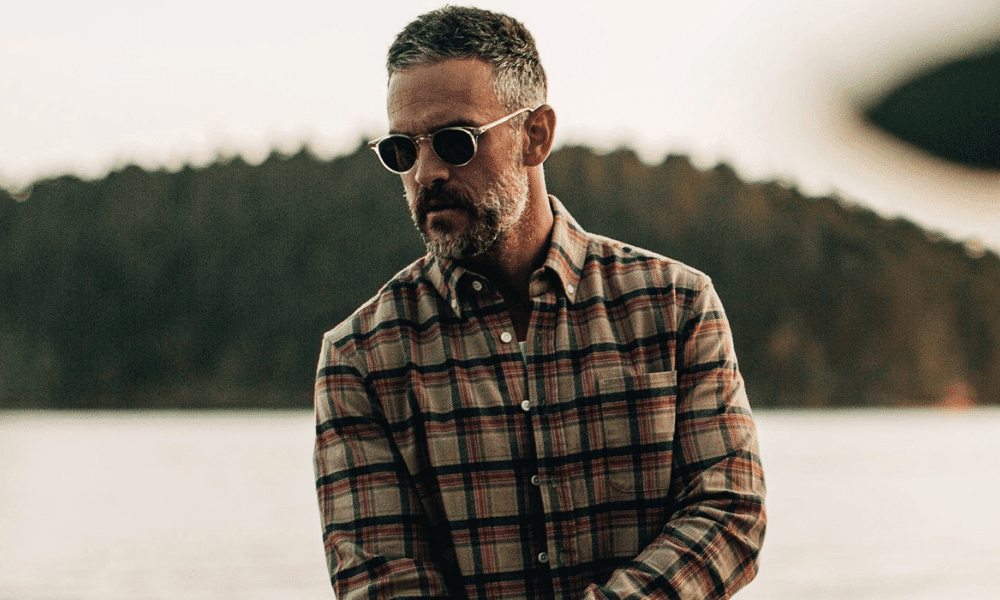 With a resurgence in 90s clothing of late, the flannel shirt is everywhere. Similar to the overshirt, its thick but soft material makes it robust enough to be worn over a plain t-shirt or vest.
Not focusing on the fit, could have you looking more like you chop wood for a living. Partner with fitted jeans and Chelsea boots for a slimline silhouette.
Again, elevate your cold-weather looks while extending the life of this great mid-weight piece by still using it as a key mid-layer item.
7. The Linen Shirt
During the summer months, to avoid unsightly sweat patches, we need a fabric we can rely on. Cotton makes up the majority of our tops, but it is linen that will offer more breathability. The nature of the material allows more air to circulate through the body, helping to keep us cooler.
Let's face it though, no matter how much we love this fabric, linen shirts crinkle. So, with that in mind, it needs to be styled with more of a smart casual look in mind. For example, partner with chinos and trainers for a relaxed outfit. Or, wear it as part of a formal look with separate trousers and a blazer. The latter is a perfect ensemble for attending any summer wedding.
If you are still paranoid about the inevitable crinkles, then seek out a cotton/linen mix which should still offer some breathability, but with less creasing.
8. The Denim Shirt
Unlike its lighter weave cousin, chambray, denim is a robust, thicker material. In essence, it is made from the same fabric that your favourite jeans are and is great for adding texture to outfits.
A key styling mistake that men make with denim though revolves around shade choices. Your top and bottom half should contrast and not be a similar shade. This way you can still wear a denim shirt with your jeans but won't look like a cowboy. Break the contrast up further by adding a white t-shirt under the shirt.
Jeans are a favourite of many men, but use this as a chance to mix things up. Lighter coloured chinos for example work well with a darker shade of denim shirt.
9. The Chambray Shirt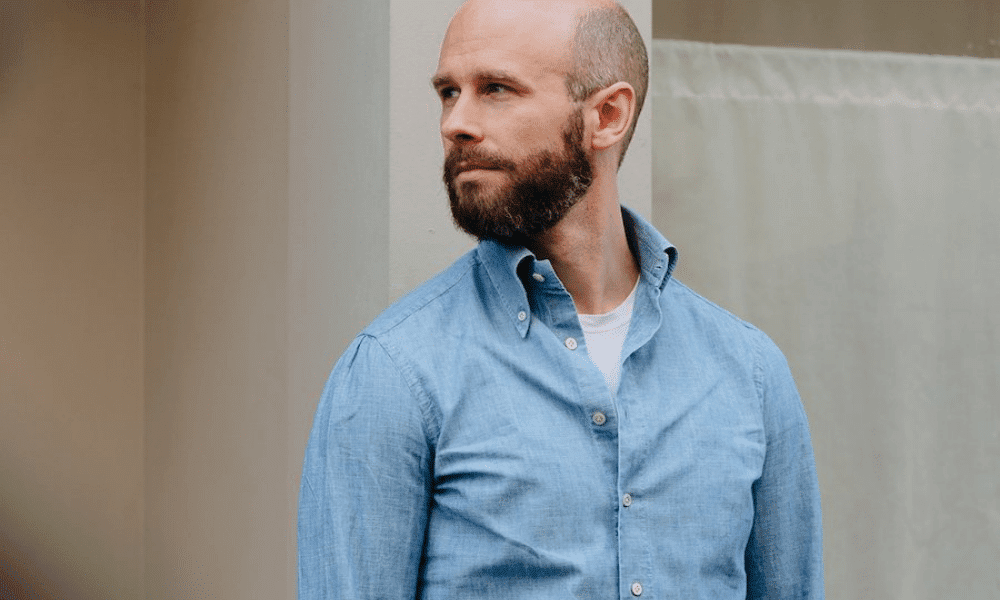 Denim uses a twill-weave construction, whereby chambray is made from a plain weave. The result is a lighter fabric that offers more options than your denim shirt.
Not as thick as denim shirts, chambray lends itself to being more versatile at combining with a great mix of other items. It is a key wardrobe staple for any guy. Dress it up as an alternative to your office shirt with a blazer or wear it relaxed with jeans or chinos.
Like with denim, always remember when planning looks that the chambray shirt colour contrasts with your trousers.
10. The Short-Sleeved Shirt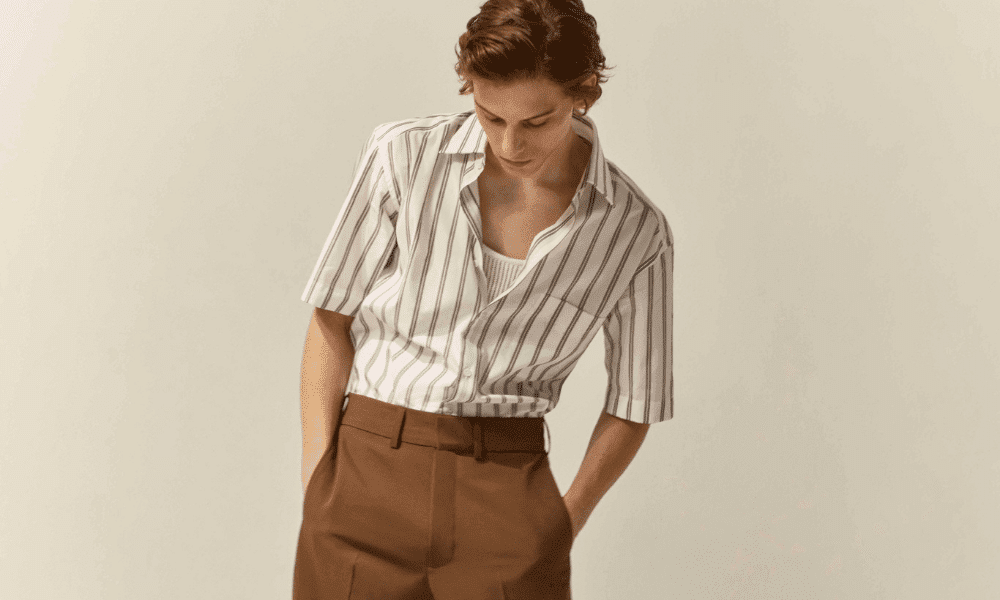 Once the summer uniform of middle-aged men, the short sleeve has been reintroduced into modern menswear. An eclectic mix of patterns and geometric prints has truly updated this once-maligned item of summer clothing.
The clean, simple silhouette offers the perfect backdrop for seasonal trends, whether it be the 90s, 70s or something a bit more tropical. What transcends from long-sleeve to short-sleeve though is the ability to work with the majority of trousers or shirts you already own.
Focusing on fit, ensure the shirt length is mid-bicep and keep it firmly in the camp of smart-casual or even purely casual. That means no suits and not wearing them on any formal occasions.
Shirt Style FAQs
What Shirt Type To Choose
This question comes with multiple answers. The key to planning what you are going to buy or wear is to work back from the occasion. If attending a wedding, then a flannel or Cuban collar shirt is too far removed from the dress code. But, within a more smart casual dress code then an Oxford shirt might offer a nice alternative to your typical formal shirt.
What Shirt Type Fits Best
Most of the shirts featured in this list will accentuate a man's physique when worn in a slim-fitted style. Fitted shirts tend to have more structure and offer a smarter overall look. But, all body types are different, so test fits to see what works best for your own shape. That being said, we would argue that a Cuban collar shirt looks great when it has a looser, more relaxed aesthetic.
What Other Shirt Types Are There
If you are looking for more shirt styles than those listed above, start to look at variations or tweaks to these classic pieces. For example, Mao collar or grandad collar shirt types in cotton, linen or chambray deliver contemporary choices. Also, be mindful that there are times when a shirt can be replaced completely. A nice polo shirt or simple white t-shirt partnered with a suit will bring your formal outfits right up to date.