John Fitzgerald Kennedy, JFK, is highly regarded as the most stylish resident of the White House. His Ivy League-inspired wardrobe made him as popular in the fashion stakes as it did in the voting arena. Even today, he adorns mood boards of brands looking to add a vintage twist to their contemporary ranges.
JFK came to power during the swinging sixties. A time when the younger members of society threw off the shackles of the previous generation. Out went the big suits, ties and formal hats. Men wanted to avoid dressing and acting like their parents, which included a less formal approach to menswear. JFK epitomised this in the Oval Office and during weekend retreats with his family. While his work attire became attuned to a slimmer-fit suit or tailored separates, his off-duty uniform embraced chinos, soft knitwear and polo shirts. Showing men that they needn't be overtly formal at all times.
Intrinsical to JFK's style throughout his presidency was his Ivy League DNA. From his college years enrolled at Harvard and Princeton, the future president would have been exposed to the now-famous art of dressing associated with these prestigious schools. His connection to Brooks Brothers, a brand synonymous with Ivy League a clear representation of this. Core products of Ivy League style included sports jackets, oxford button-down shirts and loafers. All these gave guys the freedom to relax the silhouettes of their more formal attire while being able to introduce different fabrics and designs. As we can see below, throughout his adult life, JFK still wove this style through his outfit choices.
Key JFK Menswear Pieces
The Polo Shirt
I'm sure we have all perused imagery of JFK and admired his stylish approach to nautical attire. Weekends on the boat saw him reach for his trusty polo shirt and white chinos. The classic fit of a polo shirt with an open-neck collar created a flattering, refined silhouette, even in a casual environment.
Ideal summer clothing, the polo shirt is a sartorial update to the t-shirt. To do it justice, men need to opt for a polo shirt crafted from a premium material like Supima cotton. It will hold its shape for longer and be soft against the skin when you add knitwear as the sun sets.
The Sunglasses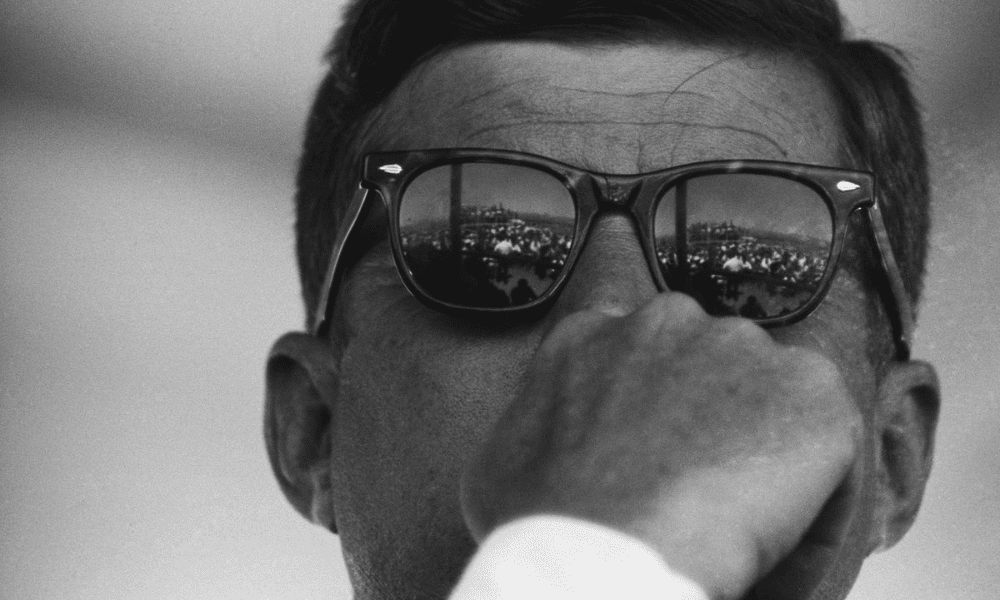 JFK was rarely seen without a pair of tortoiseshell sunglasses. They became his bridge between the smart and casual worlds he operated in. The tailored president during the week and the all-American father at the weekends.
You might be forgiven for thinking the commander-in-chief wore Ray-Ban Wayfarers with his oxford shirts and chinos. But, he actually favoured a pair of American Optical frames the majority of the time. His frame of choice was the Saratoga, which had long been forgotten till the brand reintroduced them from its archives in 2020.
The Knitwear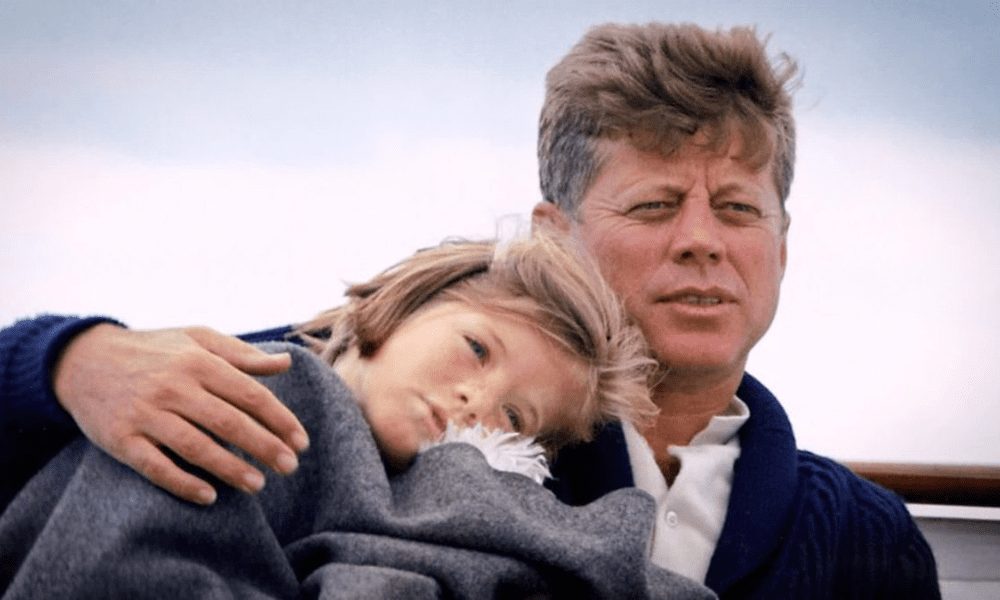 At the weekend, JFK would opt for a less refined wardrobe. Suit jackets and blazers were replaced with chunky knits and crew-neck sweaters. It was a uniform for the off-duty dad that was still inherently American, thanks to its Ivy League connotations.
Though not as popular as before, the shawl cardigan is still an admirable substitute for the standard merino crew. It delivers additional warmth for those evenings spent on deck, while the neckline compliments a formal shirt or more relaxed Oxford button-down alternative.
Check out some picks below to see how stylish this knitwear can be, even if you don't have a boat to spend your weekends aboard.
The Suits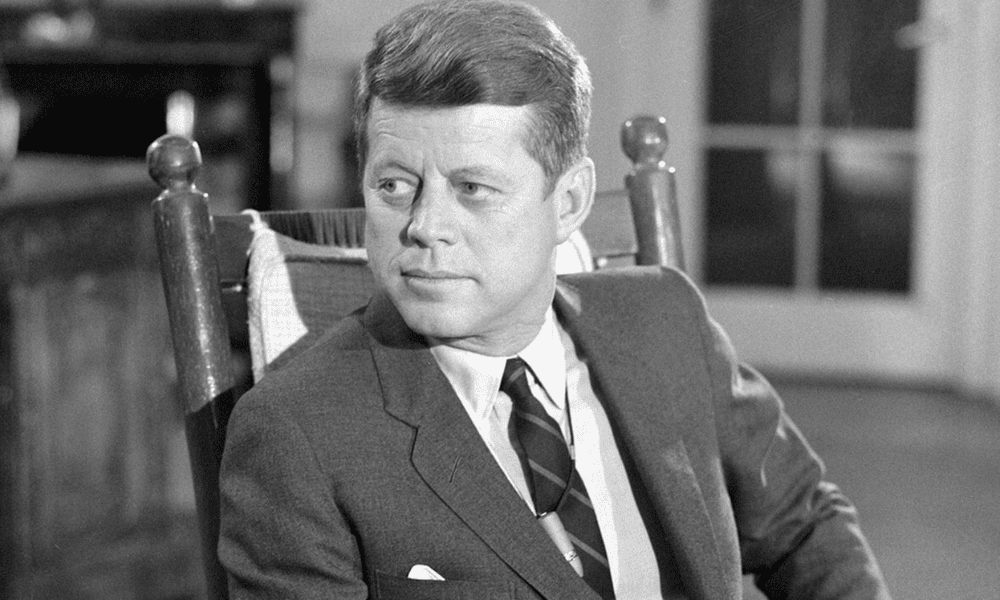 JFK's default suit was always single-breasted, never double, and primarily crafted from worsted wool. Previously, the POTUS might have been seen in a wider-fit suit with a corpulent matching tie, but not this guy. Mr Kennedy mirrored the growing movement among young American men adopting a slim-fit suit with a skinnier tie.
Though he loved a Brooks Brothers' suit, choosing to get married in one to Jackie-O. JFK also was happily seen in a sports jacket. Formalwear, worn as separates being a neat way for men to break up the traditional suit without losing that smart element.