Sports jacket, suit jacket or blazer, can you tell the difference? Over time, these terms have become intertwined with less of a clear definition. You might not care, of course. And who are we to chastise. If you follow the fundamental principles of creating great outfits, why get bogged down in the details? But, there are always those that seek to expand their sartorial know-how.
For those with a passion for deep diving into menswear and the nuances within, then this is the article for you. We will cover what makes a sports jacket different to its more formal counterparts and how you can introduce one into your outfit rotations.
A Brief History of the Sports Jacket
Legend has it that the Duke of Norfolk created what has become known as the sports jacket for his outdoor sporting pursuits. At that time (the 1860s), this would have been hunting or clay shooting. The jacket's unique construction of pleats and belted waist allowed greater movement whilst outdoors, with thicker materials like tweed protecting from the weather. As it became known, the Norfolk jacket was the founding father of the sports jacket as we know it.
The Norfolk jacket's popularity travelled down the ladder of society. Still with a belt around the waist. This was until the 1920s when men began experimenting with removing the belt and softening the robust outdoorsy fabrics. Without the requirement to evade harsh outdoor weather, men could soften the construction and overall look of the jacket. Thinner fabrics kept that robust textured aesthetic, though the jacket was now lighter.
It was customary for many sporting clubs to have a dress code. With its unique but formal appearance, the sports jacket gave gents a way to bridge this. It offered a way to stay smart without needing a full suit. Even today, many venues require men to wear jackets to attend or dine.
The Difference Between A Sports Jacket & Blazer
We can blame many of today's sartorial misinterpretations surrounding formalwear on brands. A quick search of a label's website will show you lots of listings for blazers or suit jackets but rarely sports jackets. As a result, men assume blazers are sports jackets and vice versa.
The suit jacket can be easily dismissed from this confusion. It is a jacket worn primarily as part of a two-piece or three-piece suit in a matching material.
With the blazer and sports coat, it can become tricky. By definition, a blazer is a formal jacket crafted in a single colour. Occasionally it has stripes or contrasting piping. Its original purpose was to unify a club member or school attendee. Think winners of the Masters in their green blazers or private schools with an adorning school crest on their uniform.
The smaller details of a blazer can also be a giveaway. Contrasting with the blazer's fabrics, mother-of-pearl or brass buttons can be telltale signs. In essence, the blazer nestles in the space between a suit jacket and a sports jacket.
Although the sports jacket has been modernised over time, some clear defining features from the original still appear. Like the use of textured, hard-wearing fabrics. Or the prevalent patterns and checks, all a nod to the alfresco sporting history of the Norfolk jacket.
Summer versions exist, and these will operate with less internal canvas and typically a natural shoulder, absent of padding. Less structure relaxes the overall drape but still shows how versatile this piece can be in a modern man's wardrobe.
How To Style Your Sports Jacket
Business Casual
Sports jackets are inherently more casual than their suited cousins. But, much like how we recommend polo shirts as a formal shirt alternative to pair with a suit, the same can be said for a sports jacket. We can still keep that element of formality through our trouser choices. The overall look is a twist on a business casual approach.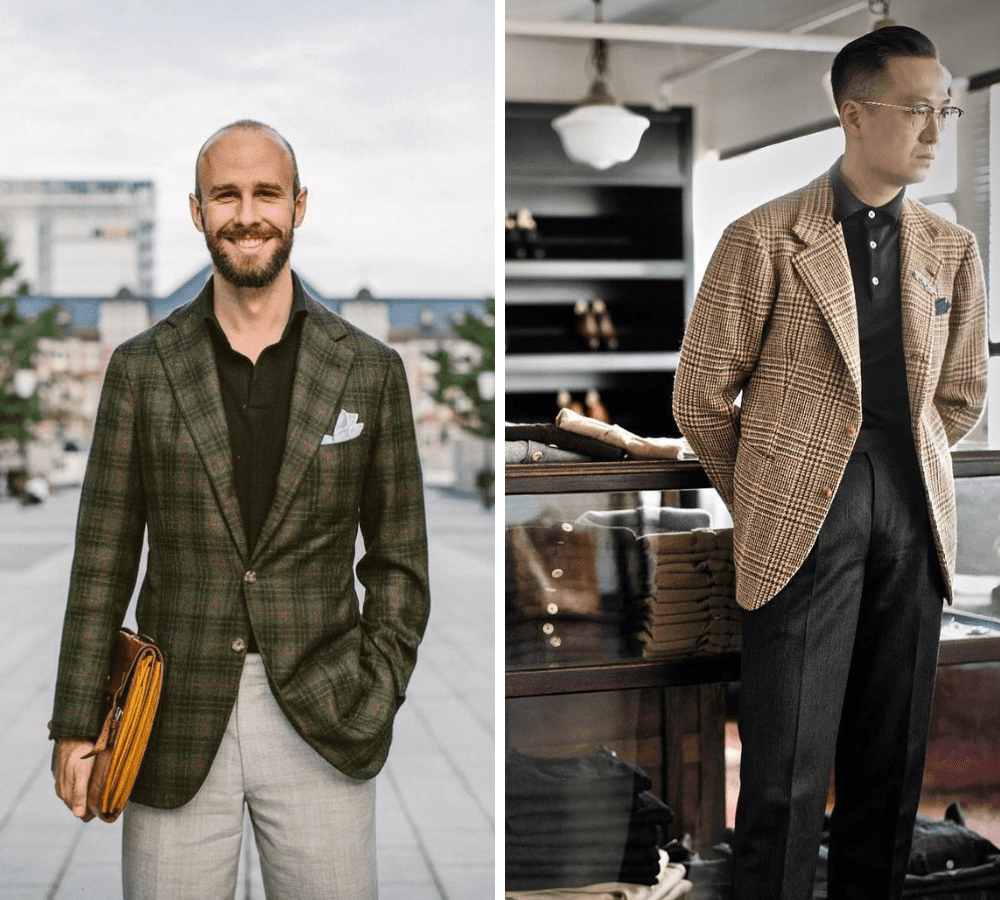 Preppy Style
Why not take the sports coat further down the casual scale by partnering with denim? The Ivy League schools of post-war America embraced the sports jacket, and this preppy style is as recognised today as it was back then. We especially like how the jeans contrast colour and texture to the finished look.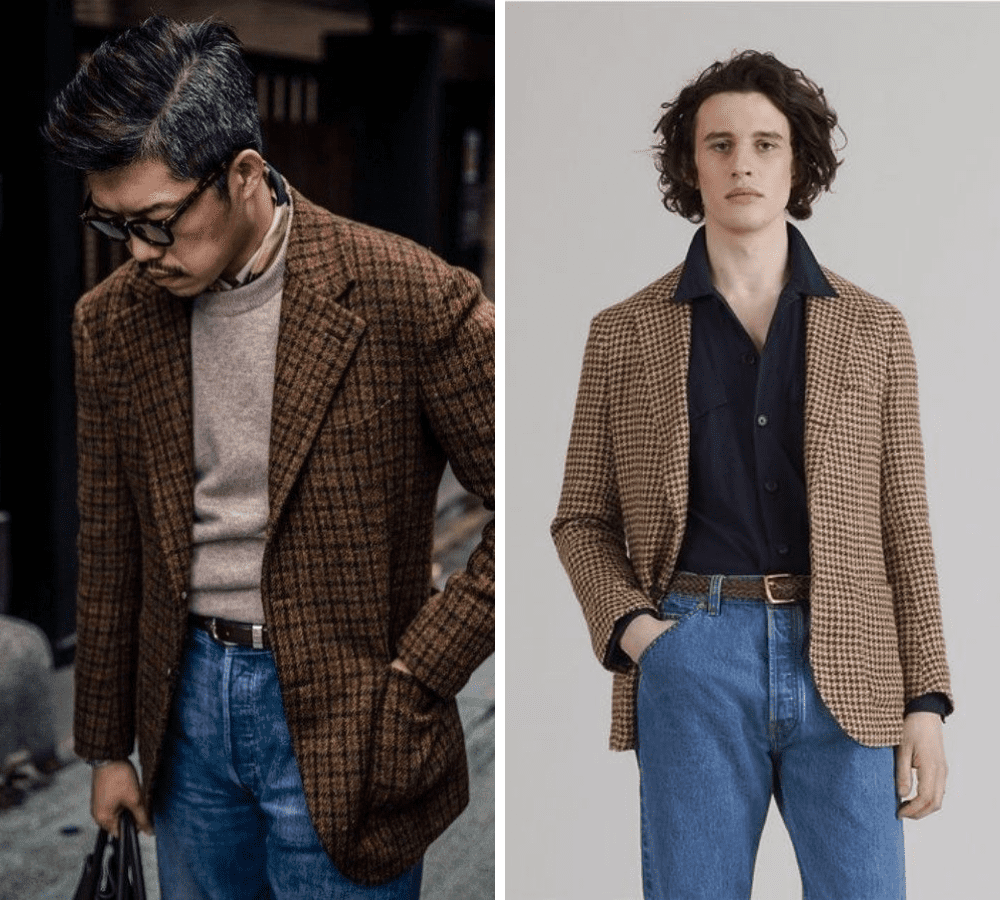 Go Seasonal
Extend the lifecycle of your chosen sports jacket by taking it through seasonal periods by adding layers. Knitwear, either chunky and textured or in super-soft cashmere, plays nicely with the checked pattern of a sports coat. Just remember to keep the knitwear in a solid, neutral colour. We want the jacket to be the hero piece here.
Summer Whites
The sports jacket was made to be worn as part of a formal separate look. The white trouser might be a daring thought for most men, but it works so well with the bold checked pattern found with sports coats. Why let the Italians blaze a stylish path? Pick yourself a pair of white trousers, and show us Brits can wear them with aplomb too.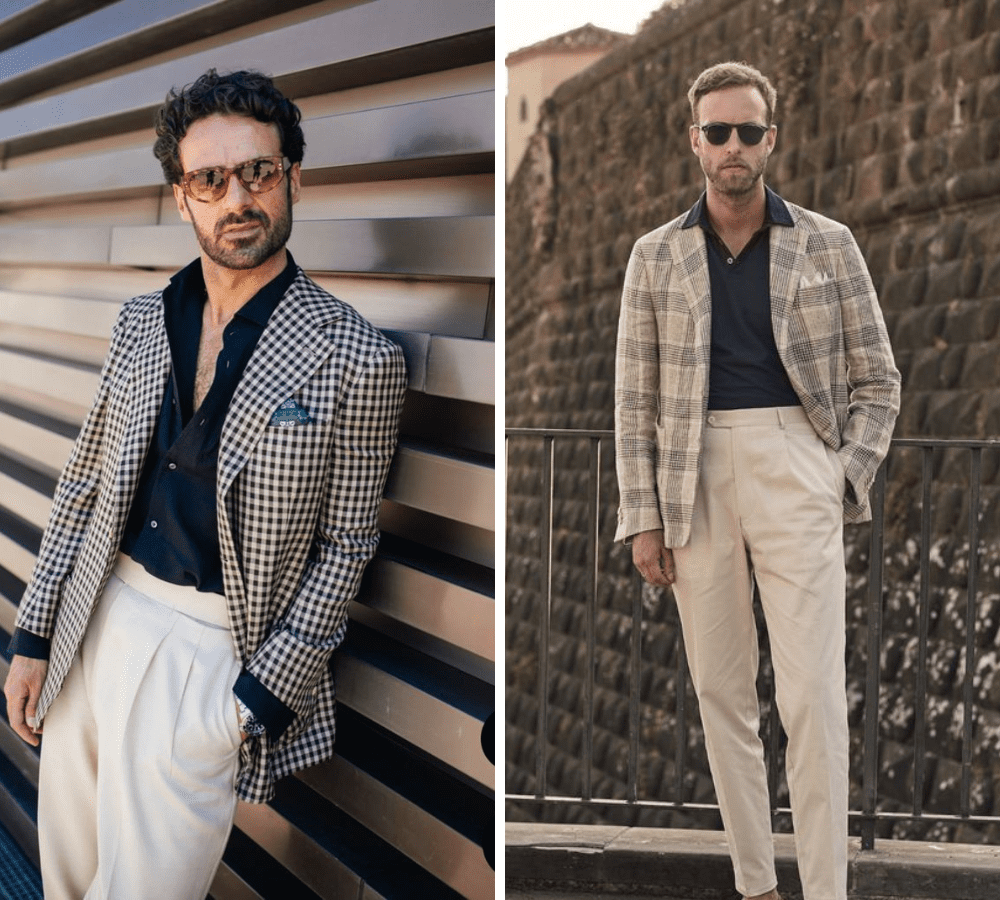 Best Sport Jackets
Hackett Prince Of Wales Jacket
This brand is as British as it comes with all the town-to-country essentials you need. A classic Prince of Wales check adorns a relaxed, single-breasted, unlined construction. The result is a sports coat that is perfect for summer but that can also be layered with knitwear in transitional months without becoming too restrictive.
Suit Supply Houndstooth Jacket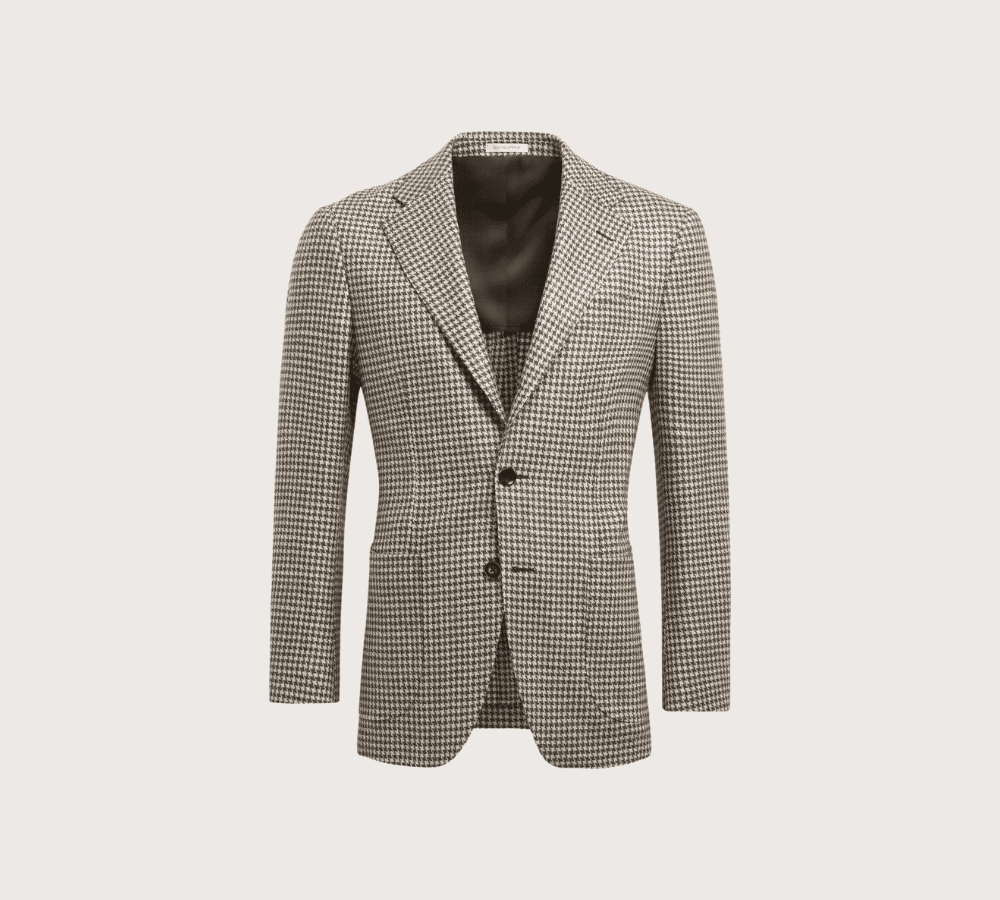 Suit Supply has become the go-to place for modern men who like to break away from stuffy suits. Quality fabrics are crafted into complimenting fits, and this sports jacket features a trademark houndstooth pattern woven in Italy. We like that the colourway is subtle enough to be a versatile addition to any gent's wardrobe.
GANT Sports Jacket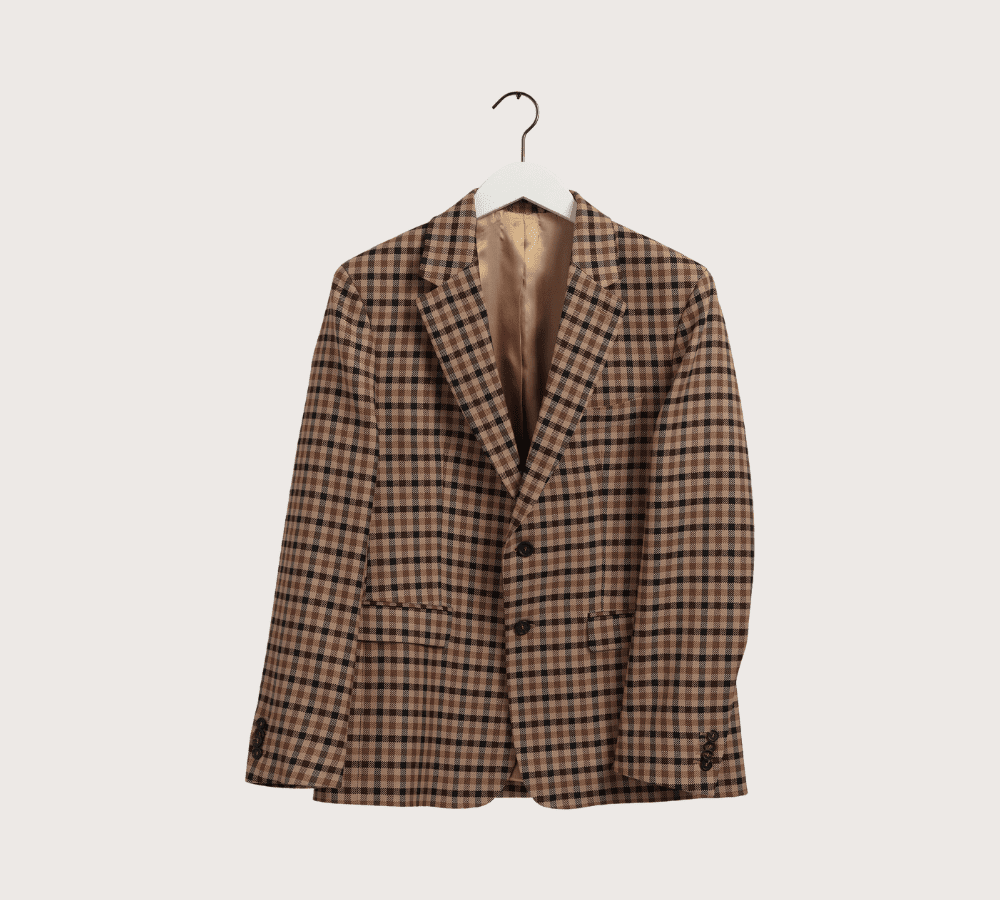 Purveyors of preppy style, it is inevitable that GANT has its take on this exemplary menswear piece. Tailored in an Italian wool blend, the houndstooth pattern in a roasted walnut colour has full-on Ivy-league vibes. Partner with denim and an Oxford button-down to lean further into this look.
Ralph Lauren Sports Coat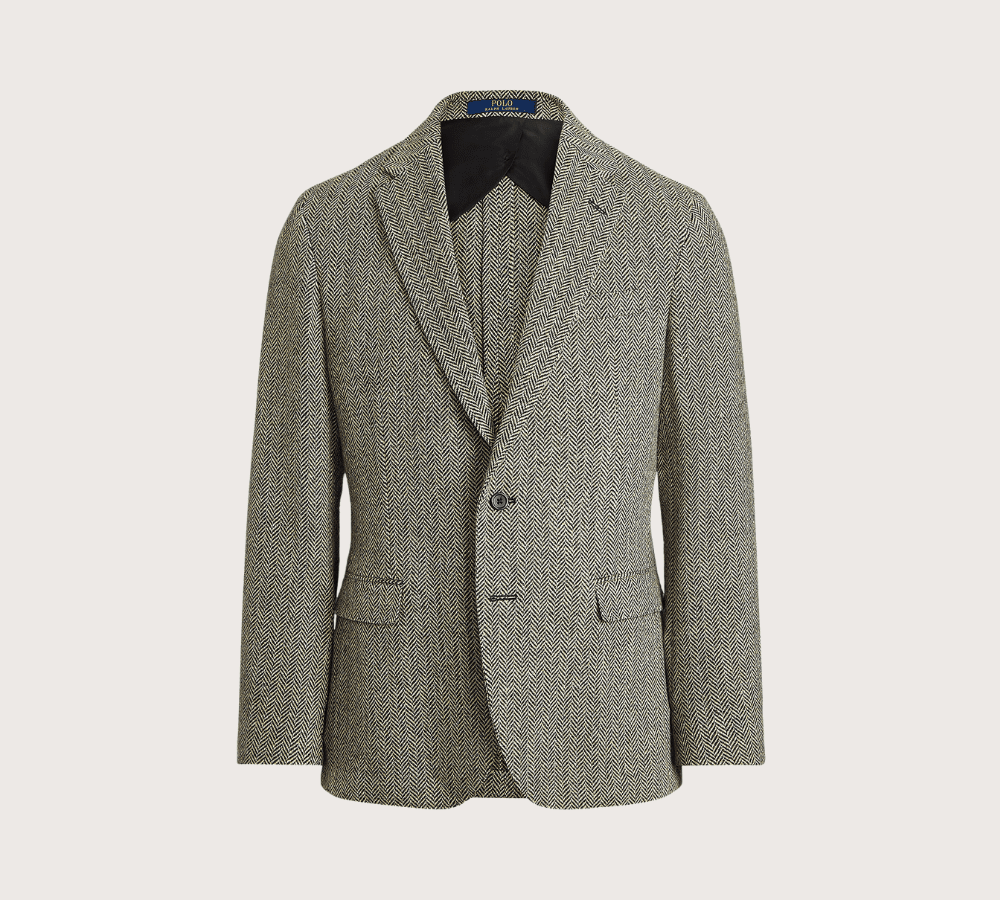 Delivering a modern spin with a relaxed shoulder and half-lined construction, Ralph Lauren is reliable as ever when it comes to men's tailoring. This sports jacket is adept at being partnered with a mix of different menswear items, from flannel formal trousers to a simple sweatshirt.