With your skin, a facial can have a immediate improvement on the look. But, regular maintenance and routine can ensure you look better for longer. It is the same with your footwear.
The fairer sex judge a man by his shoes twice as much as a men judge women's footwear. So, it pays to keep your shoes looking in tip-top condition.
Why is it important?
The act of shining shoes is not purely about making the shoes look as sharp as possible. Regular shining and polishing helps to protect the leather from deteriorating over time, ensuring your shoes last longer. As men should be investing good money in their footwear, it is imperative to make that money go further and extend the life of your shoes.
Remember, if you get a crack in the leather of your shoes, then it is game over, as they will become unwearable.
How long should a shoeshine last?
For the majority of men, you will probably be looking for quick upkeep of your shoes to make them look nicer. In this case, a regular shine should be taking you around 5-15 minutes. If you are looking for something more like a mirror finish, then this will take far longer as it needs longer drying time in-between stages of shining.
How often should you shine your shoes?
This is where I need you to take the lead. There are lots of different factors that might have an effect on your shoes. How often you use them, the weather, and what you might be doing when wearing. Giving your shoes a once-over every week can mean you spot signs of distress to the leather, and prevent any deterioration by not polishing. So, we would always recommend a weekly shine. Now you might be a fortunate man and have an arsenal of shoes to wear. In this case, if they aren't being worn as much, you can leave it longer between polishes.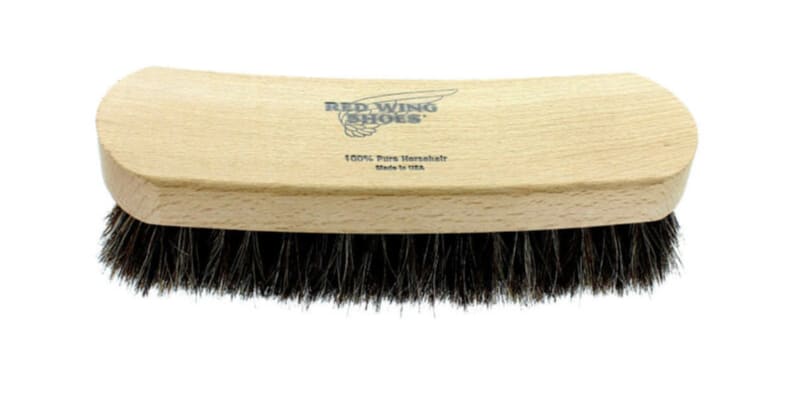 Horse Hair Brush
Why use a horse hair brush and not just a cloth? A horse hair brush creates an ideal foundation to polishing. As they are sturdy, but not too abrasive, they rid the shoe of excess cream or wax, but also raise the fibres in the leather. By raising these fibres, it enables you to get a better shine. That's why we always recommend using the horse hair brush after each step when polishing.
If you have shoes in different colours, say tan and black. Then we would advise having two separate horse brushes and welt applicator brushes. It will make sure you don't make the mistake of darkening lighter coloured shoes by using the same brush for both colours.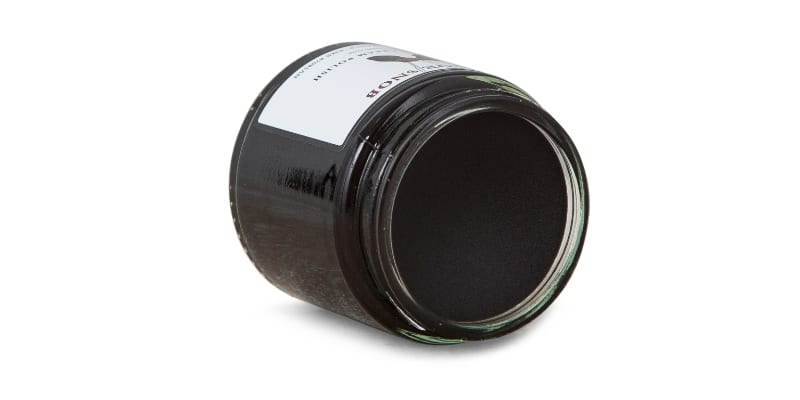 Cream Polish
When it comes to an oil or wax polish, you may have been unsure which to use, so have always opted for old faithful, the wax polish. To highlight the critical difference, think of the oil as nourishment for the leather and wax polish as a top-level finish. Without the nourishment, the leather will show cracks and wear, and no matter how much wax you use, you won't be able to paper over these. On the other hand, using just oil won't give you that shiny expert finish expected when polishing.
The colour of your polish will come from the cream, not the wax. It is tough to get an exact match, but try and get as close as you can. Most brands will have a variety of options to choose from. As with the wax, use it sparingly, a small amount goes a long way.
Welt Applicator Brush
As the name suggests, the applicators core function is to clean out the welt of the shoes. This is the area where the sole is fused with the leather uppers. But, it also helps the cream penetrate the leather better than just with a normal cloth. Without it, the cream can soak into the cloth and make an even application difficult. Not to mention, it can stain your fingers during use.
Wax Polish
Where a cream penetrates the leather, the wax polish will work the top layer of the leather. It has a high concentration of hard waxes, creating a barrier to water, and any light scuffs. As mentioned previously, remember, the colour comes from the cream, not the wax.
The wax you should be looking out for should use natural products like pine, and have a high concentration of beeswax. It will be almost clear, hence why it is just for added protection not for delivering colour. To reinforce this, look for a product that has a lower pigmentation as you don't want it to alter the original colour of the shoe. Avoid ingredients like petroleum which can end up damaging the leather.
Application to the leather should be made with a clean cloth. You should try not to use too much on the vamp of the shoe. This is the area beneath the eyelet (laces piece), to the side and front of the shoe. If you apply too much here, the wax will harden. Then, as this area bends a lot with use, it will crack the wax and will give a bad finish.
The Process
Step 1: Clean the shoes with a cloth
Step 2: Buff with a horsehair brush
Step 3: Apply cream with welt applicator
Step 4: Buff with a horsehair brush
Step 5: Leave to dry
Step 6: Apply wax polish
Step 7: Buff with a horsehair brush
Step 8: Leave to dry (ideally overnight) before use
Editors Note
To protect the leather further, a shoe tree will help maintain the shape of your shoes when they are not being worn. Shoe trees will also absorb moisture which if left, can have an adverse effect on the leather. Of course, in an ideal world, you would have a shoe tree for all your smart shoes, but that isn't always possible. Buy one and rotate as best as possible.