Summer is ideal for reflecting on and expanding your daily footwear choices. Winter and summer are at opposites of the sartorial scale when we consider what we need from our footwear. So, a new season creates an optimum time to reflect on the shoes we own and where we are missing core options.
Summer Shoe Fundamentals
Winter is about braving the elements with robust materials and sturdy soles. That means a chunky grip for icy pavements and thick leather to stop the cold. But as soon as summer comes, our feet cry out for more ventilation. Most footwear will not see you through both winter and summer. Typical leather dress shoes like brogues or oxfords will look nice, but your poor toes will be overheated and smelling worse.
This guide will cover the essential men's footwear you need to be looking at and how to style them correctly.
Read on to discover our favourite summer shoe styles for men.
White Trainers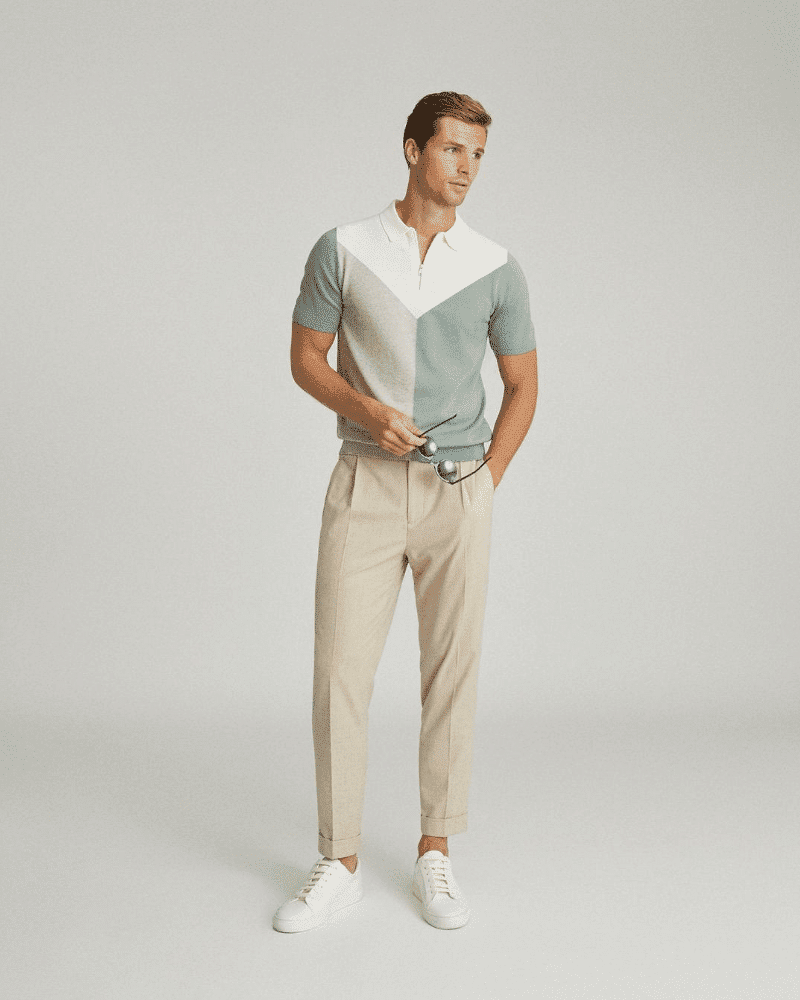 Whether you refer to them as white trainers or sneakers, there is no doubting their place in the list of summer footwear essentials. Keep them clean and crisp, and they will be the epitome of understated style. The versatile white trainer can blow away the formality of a suit or partner perfectly with jeans or chinos for casual weekend vibes.
How to wear white trainers
The list is endless for men thinking of how to style their white trainers. They will literally go with anything. We prefer to keep an element of smartness and wear a nice fitting pair of suit trousers and a polo shirt.
But, equally, you can partner with shorts and a linen shirt for something more smart casual.
Penny Loafers
A leather penny loafer is a superb slip-on shoe for work that will offer better ventilation than a lace-up whilst retaining an air of formality. The classic penny loafer in a suede material can also provide a smart casual bridge between the office and the beer garden.
When styling loafers, the biggest faux-pas is having your trousers hanging over the shoe. Men want their trousers to have no break so as to make the whole shoe visible.
Take note; suede shoes absorb more sweat than leather. Avoid stinking out every room by picking up a pair of invisible socks.
How to wear penny loafers
Penny loafers deserve to be worn as part of smart attire. Feel free to loosen it up by removing the tie. Stick with the formal trousers, though, as the fit aligns well with the ankle-grazing length.
Suede Derby Shoes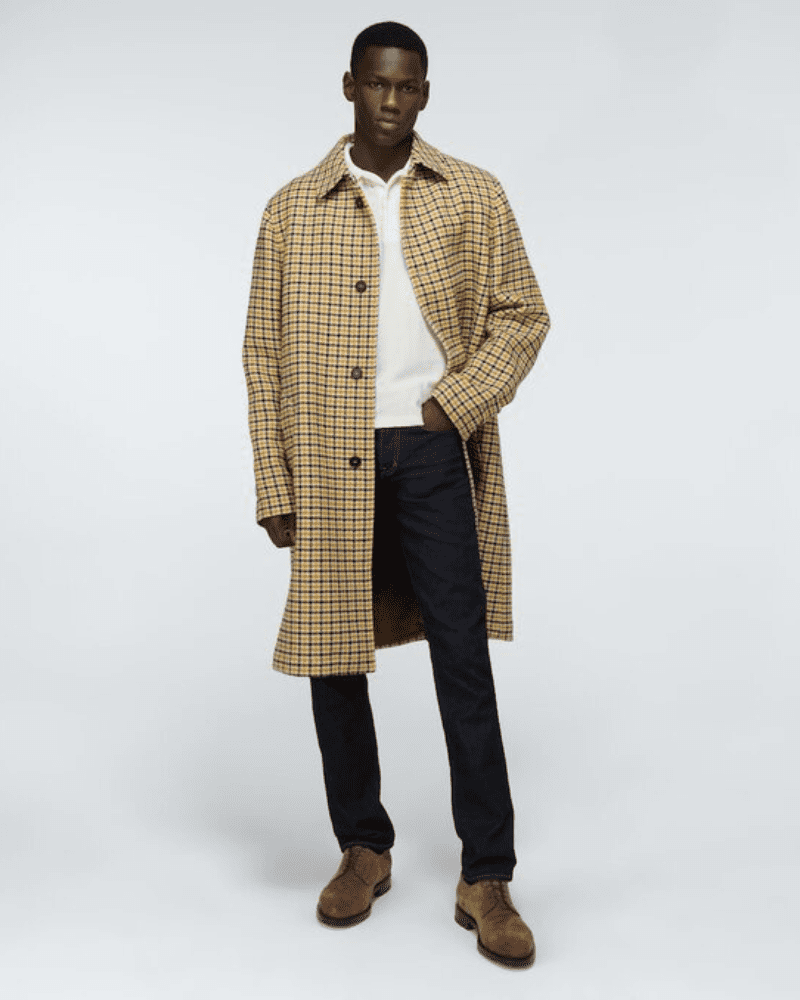 We can't all be blessed with spending our summer on the beach or in the beer garden. Sometimes we have to go to the office or have a wedding to attend. This is where the suede derby steps in. Like a relaxed version of the men's Oxford shoe, they will see you through any formal occasion this summer.
When looking at styles, focus on lighter colours like beige or tan. These colours can pair better with more warm-weather clothing you might already have.
As with all suede, we recommend sticking to a routine for keeping them in their best condition. Tools like a suede protector and brush should be in your shoe care kit if they aren't already.
How to wear suede derbies
We will stick with our previously mentioned colour palette for how to style them. Using a lighter tone can mean partnering with more summery colours like pastels or beiges to create a neutral, paired-back summer wedding outfit.
Espadrilles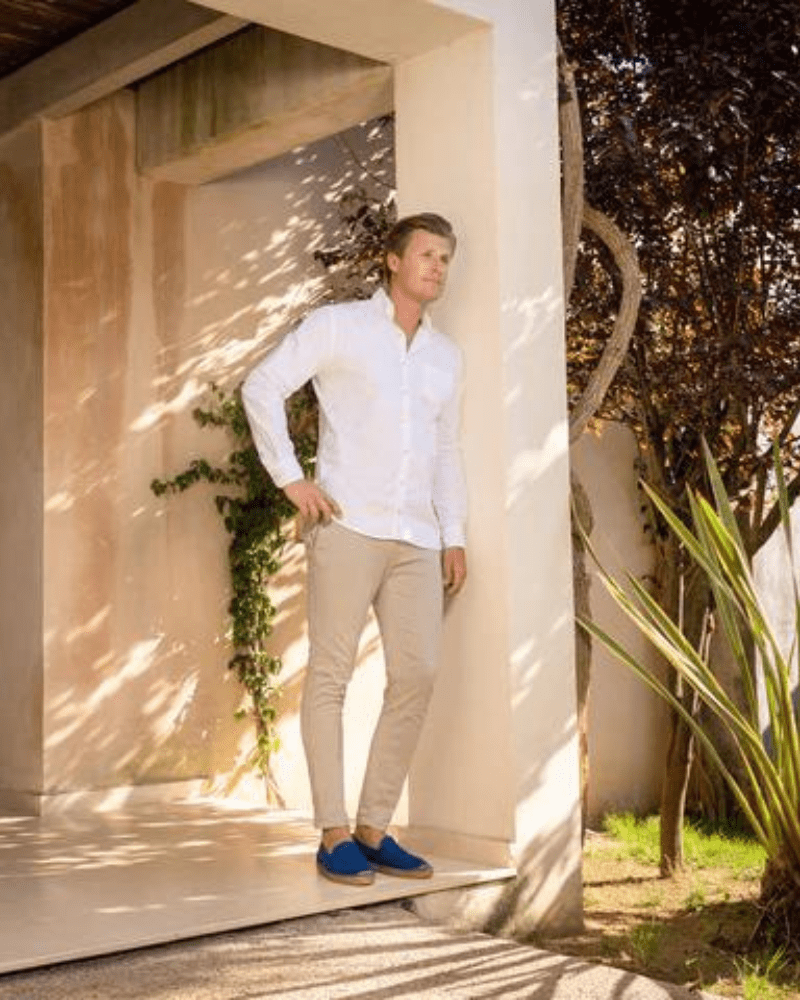 Synonymous with summer dressing, the espadrille has cut its teeth in warmer climates. Offering a casual twist on warm-weather footwear, the materials used to craft this shoe style deliver everything a guy needs in the summer. Breathable on top, the espadrille has a soft, woven sole, ideal for letting air circulate.
How to wear espadrilles
Lean into the relaxed Mediterranean aesthetic by picking fitted shorts with these shoes. Think beach-to-bar and ensure the top you wear with the shorts has all those laidback holiday vibes.
Driving Shoe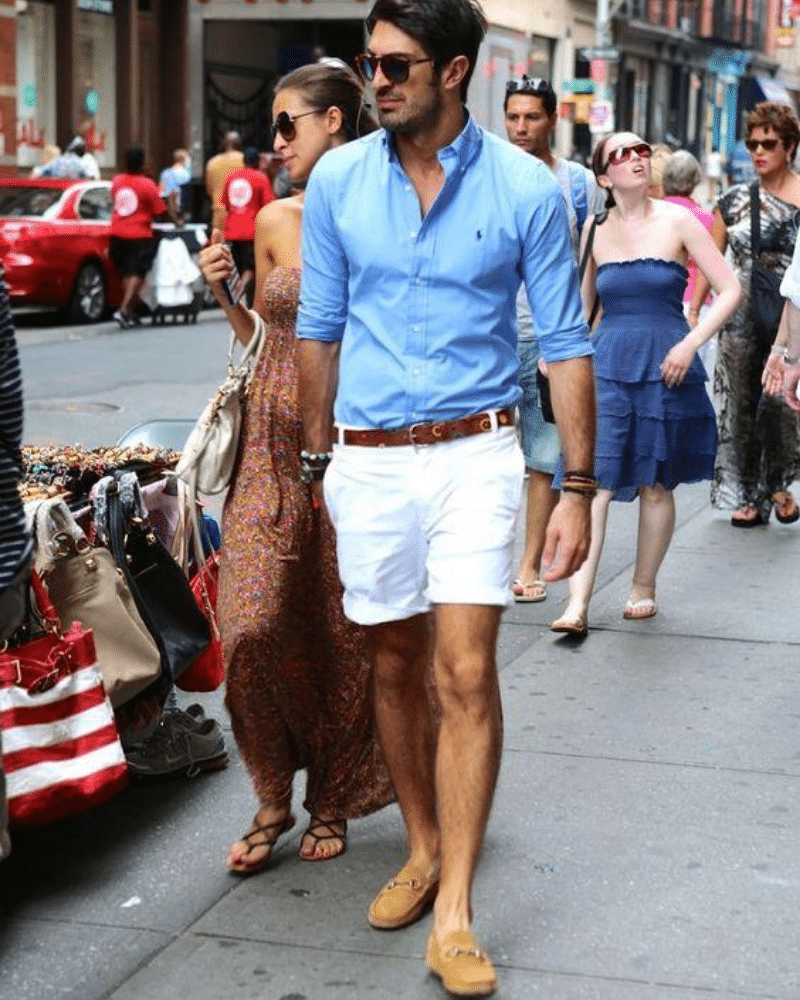 Another twist on the smart-casual loafer is the men's driving shoe. As you can expect from its name, there is an automotive history; a studded sole was added to make you feel the pedals better. Now it is a firm favourite among the summer wardrobes of most stylish men, whether they are driving the coastlines of southern France or not.
This moccasin-style shoe comes in a leather or suede construction and should never be worn with socks showing.
How to wear driving shoes
It is a flexible piece of footwear that can easily be worn with a suit as it could with chinos. We like to take a nod from the Riviera style book and pair driving shoes with a flattering pair of shorts and a shirt.