You may be forgiven for thinking that with everything going on in the world, that the fashion world might be taking a break. But, this industry never sleeps. Catwalk shows have been replaced with Zoom presentations and the conveyor belt of menswear trends continues to roll into production.
Thankfully for spring-summer trends in 2020, we can look back to pre-COVID shows for our inspiration. As with all fashion shows though, there are looks for street style aficionados or magazine editors and there are looks for the everyday man. I'm not sure those reading these pages will be too impressed with us recommending sheer tops and leather trousers from the likes of Saint Lauren or Dior.
This list of menswear trends is fresh from the catwalk, but we feel you can seamlessly integrate them into your current wardrobe. Our picks also include trends that we foresee hanging around longer so that you aren't replacing them in three months.
Co-ord Outfits
This trend is about matching the top and bottom in the same print symmetrically or asymmetrically. If you are lucky enough to get away this year then effortlessly embrace this trend with matching swim shorts and a shirt.
We know bold floral patterns might not be for the faint-hearted. So, other incarnations in the shows we saw included matching jogging shorts and sweatshirts. But, this trend can be as simple you want it to be, even just matching plain coloured shorts with the same t-shirt. It's about how it works best with your current wardrobe and style preference.
Cargo Trousers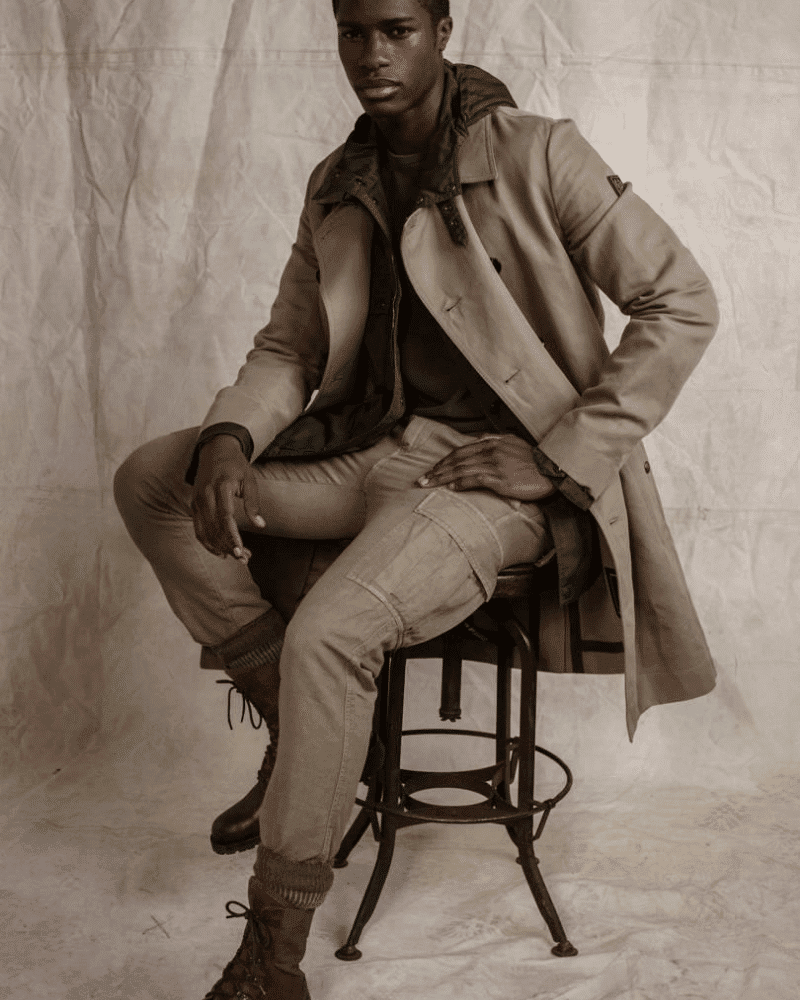 There was a utilitarian theme running through a range of shows. It is a twist on the military trends of the past few seasons and involves pockets, a lot of pockets.
If you don't want to go head-long into the utilitarian trend by rocking a boiler suit the cargo pant is your soft entry. We recommend going for a relaxed feel by wearing with super soft sweaters or a colour block knit.
Camp Collars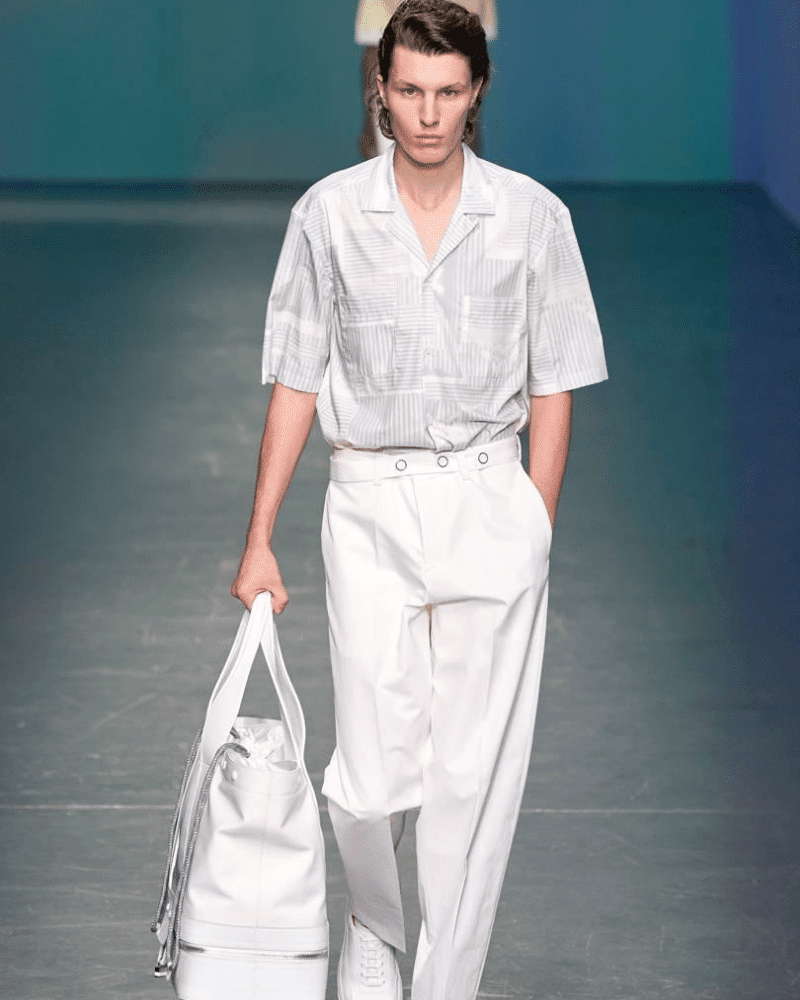 The copious amounts of open collar shirts for men show no signs of waning in these warmer months. Whether it be floral Hawaiian shirts or colour-blocked bowling shirts this movement is everywhere from designer to the high street.
A camp collar refers to the one-piece collar with pointed peaks normally found on short-sleeve shirts. There is no structure and the collar sits flat on the shirt itself.
With so many options on the market for men, you can easily work this into a range of looks. Pair a printed shirt with jeans for a rock n roll style feel or with chinos for something smarter casual.
Pinstripes
No longer the uniform of London bankers and imperious rich financial figures on the big screen a-la Gordon Gecko. The pinstripe is having a resurgence. With designers playing with the fit and normalised styles of suits, it seems only appropriate to modernise the traditionalist pinstripe.
In the menswear shows the stripe was manipulated by being included in wraparound jackets or by simply including a squiggly instead of straight pinstripe. We would still throw out some caution when looking at the pinstripe suit. An alternative is to introduce pinstripes in the bottom or top half of your outfit alone.
Autumnal Colours
Surprising to see, there were a lot of autumnal colours being used. A juxtaposition to the softer shades we are accustomed to in spring-summer shows. The autumn colours took the forms of burgundy and warm oranges.
This should be fairly straightforward to introduce into your summer wardrobe. The likes of Etro and Canali used it through their suiting. But, there were knits and transitional jackets also bearing this trend. These autumn tones can be great for layering pieces so when the inevitable change in weather happens, be prepared with this on-trend colour palette.
Double Breasted
A double-breasted blazer might be the opposite of what you want to wear on a warmer day in summer. But, at the menswear shows, we saw a trend for a softer double-breasted.
Sitting more off-centre, the buttons are different from your more typical double-breasted wrap. The result is a boxier silhouette which allows more movement and aeration. This makes it a better fit for summer than the other double-breasted jackets in your wardrobe.
A natural partner to the softer double-breasted suit jacket is its matching trousers. But, the more style confident among you might want to see how a looser fit trouser in a complimenting colour would look.