Five years ago, New York-based company, Master & Dynamic burst on to the headphone scene. Since then, they have built up a reputation for providing some of the most stylish looking headphones on the market. But, this isn't a case of style over substance. They have a desire to create beautifully crafted, technically sophisticated sound tools. Their latest release is no exception to this rule.
The MW65 come with Active-Noise Cancelling technology that won't compromise on sound quality. These headphones are ideal for removing unwanted external noise from your listening experience. Think aeroplanes, city streets or busy cafes.
If you have an on-the-go lifestyle like most of us have. We need an accessory that can deal with the hectic morning rush to work — a welcome companion for those cramped commuter journeys or broader travels.
Essential for any wireless device is battery life. The MW65 headphone comes with up to 24 hours of battery life, and you get a 12-hours from just a 15-minute charge.
The outer material is a combination of premium leather and a lightweight anodised aluminium for maximum comfort. Style inspiration, like many of the Master & Dynamic headphones, is based on 1940's aviator headphones. A lightbulb moment when the founder, Jonathan Levine, saw them in a museum.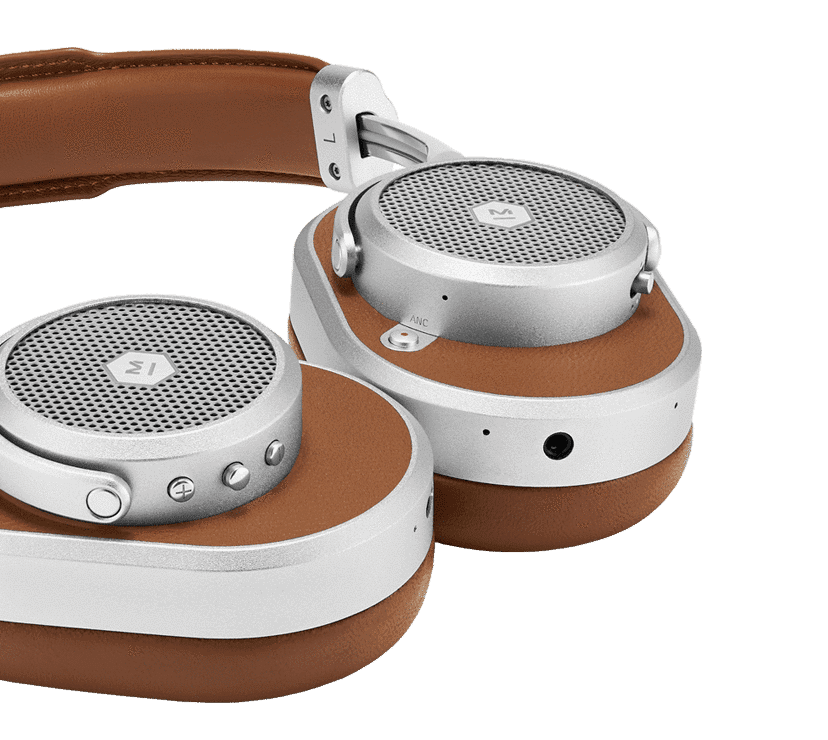 Despite it being the company's first foray into noise suppression, the sound has not suffered. Inside each ear cup is a 40-millimetre beryllium driver for sweet audio. Reviews have been positive, with the audio being called excellent (as you might expect from M&D).
They are retailing for £449 in the UK, and come in four colourways:
Silver Metal/Grey Leather
Gunmetal/Black Leather
Silver Metal/Brown Leather
Black Metal/Black Leather
So, for men looking to upgrade or invest in a top-notch pair of noise-cancelling headphones, we can't recommend them enough. It is style, and substance exquisitely delivered.
Available now at masterdynamic.co.uk