Watch giants, Hublot have announced an updated version of their MP-11 model. This time, the brand claims, it is encased in a material never used before in watchmaking. It is called SAXEM, as in Sapphire Aluminium oXide.
To gain its distinctive green aura, Hublot mixed aluminium oxide, the primary component of sapphire, with rare-earth elements like thulium and holmium as well as chromium. The result is a material with such a deep green it is comparable to the most beautiful emeralds. If you wanted to use emerald instead, then it wouldn't have a composite strong enough for machine manufacturing, SAXEM does. So, a material that is tougher than emerald but with the brilliance of a sapphire.
Under the hood, Hublot uses a very rare watchmaking method; a 90-degree intermediate wheel by way of an "endless screw"-type helical gear wheel. This enables transmission of energy between the horizontal axis of the barrels and the vertical train steering the hours and minutes. Pushing boundaries is what Hublot thrives on. Previous innovation involved the use of 3D carbon and transparent sapphire in their watchmaking.
Through the clear exterior, you can also catch a glimpse of the manual-winding motor that has a 14-day power reserve.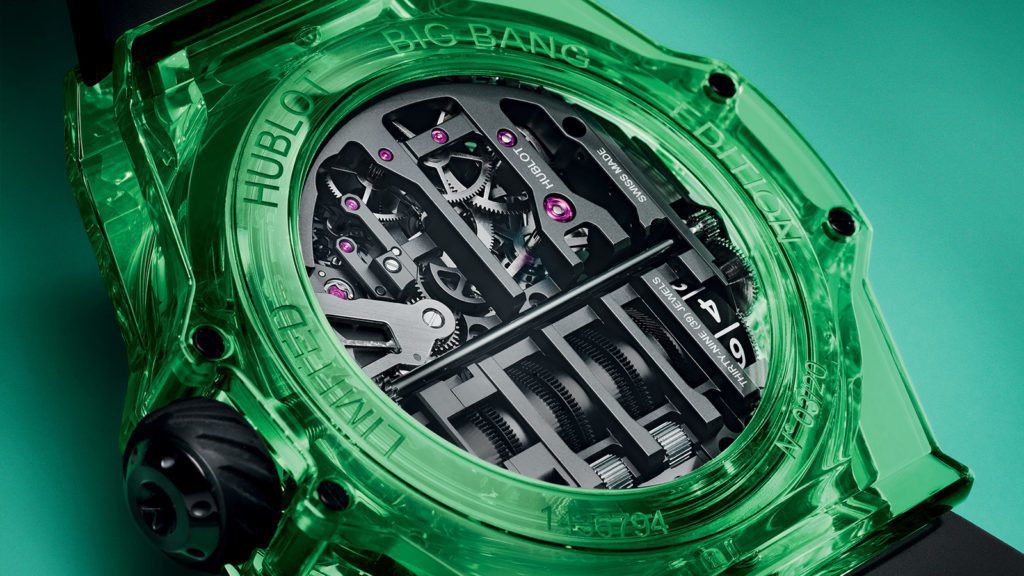 With this new Big Bang MP-11, Hublot once more asserts its regal mastery of innovation, at both a technical level and in terms of aesthetics.

Hublot CEO, Richard Guadalupe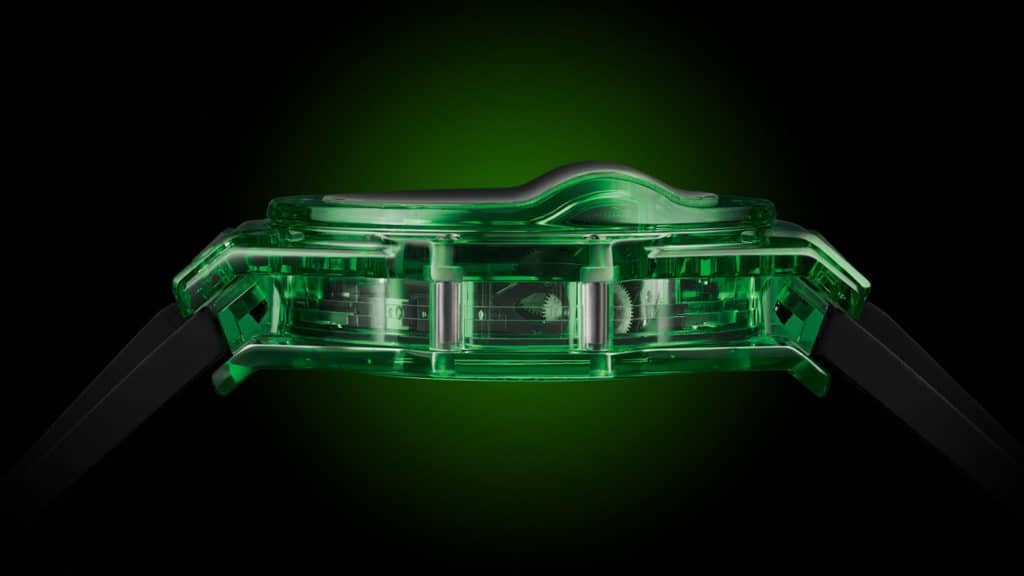 Limited to a run of just 20 pieces, visit Hublot for more information.
$127,000 from Hublot