Commuting to work often means transferring from warm train or car to cold outside air and back again once you reach the office. Throw into the mix some men would like to cycle, and it reduces the need for carrying around a bulky coat. Often, we head straight for the traditional v-neck or crew neck in colder months, thrown over the top of our work shirt.
We break down some alternative menswear pieces that you can wear to generate some much needed warmth whilst improving your overall style.
Gilet
Most would associated a gilet with being worn over the top of a jumper or even a thin jacket. Fashion technology has improved over the past few years and brands are utilising this to offer maximum warmth from a smaller weight of fabric. Uniqlo's ultra light down collection is a prime example of what is possible.
A gilet could be ideal for those commuting and want to get rid of carrying a bulky coat around. And, if temperatures start getting sub-zero you can add an extra layer into the outfit for double protection against the weather.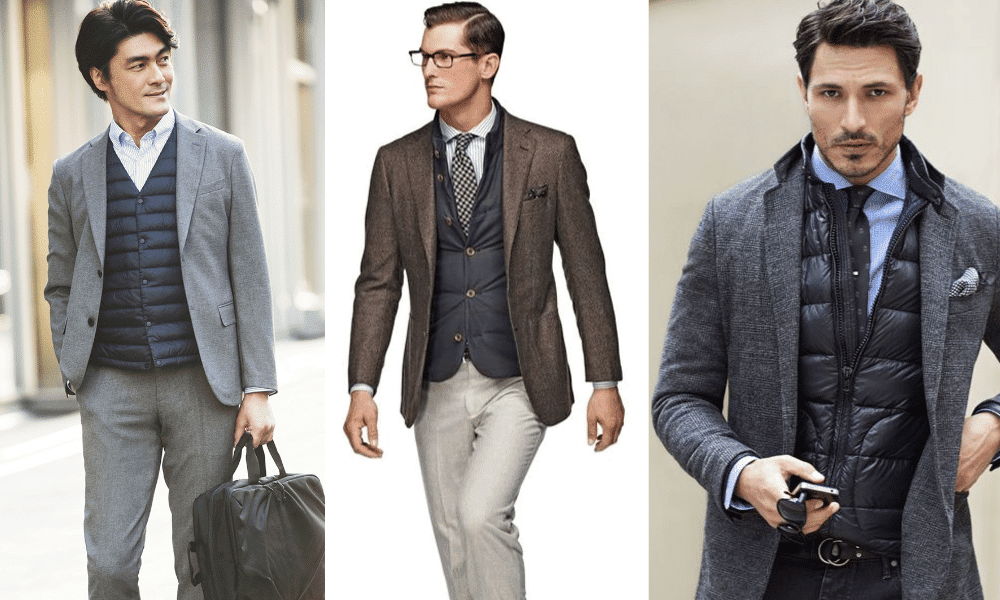 Scarf
Normally bundled around your neck in combination with a thick overcoat, a scarf just with a suit can offer men a stylish layer of protection against the cold. Secured in place by the jacket button, it creates a slim circle of warmth which is ideal if you are just popping outside to grab a coffee.
How you tie it, is up to you. But we have offered a few different choices in our inspiration board below.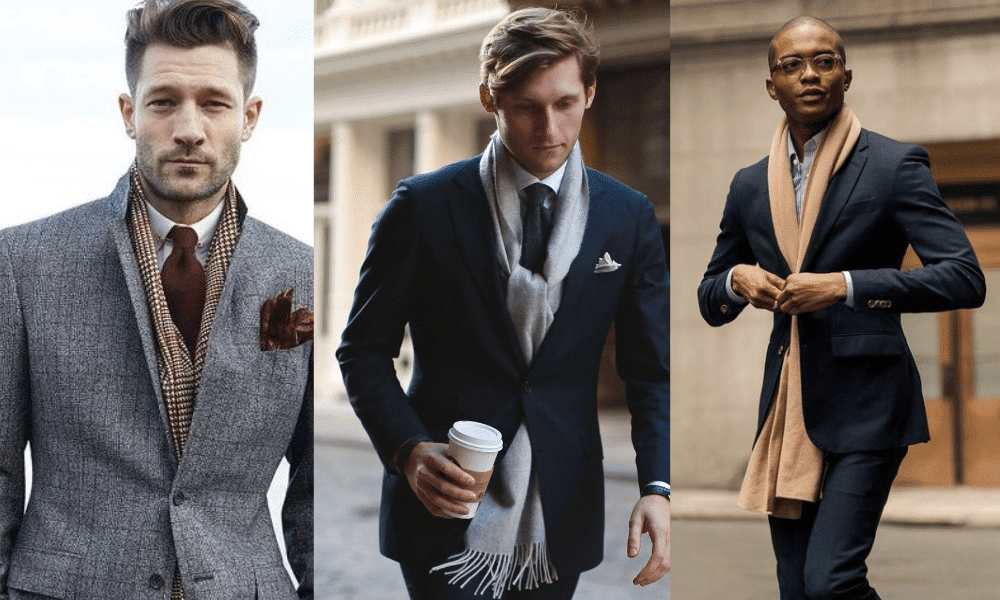 Waistcoat
A waistcoat for men can often drum up memories of boybands or badly dressed middle management office workers. But the world cup resurgence spearheaded by surprising style hero Gareth Southgate has renewed interest. Done right, a three-piece or combination of other suits could offer a new horizon of options for work.
Play it straight with a traditional three-piece worn as nature intended. Or, try mixing up suits and colours. A grey waistcoat under a navy jacket suit or charcoal waistcoat with a lighter grey suit are staple combinations primed to try. Just make sure you are keeping the materials and styles the same.
During the bitter days of winter, a waistcoat could offer some vital insulation. It also does a great job of slimming the look of a growing mince pie gut.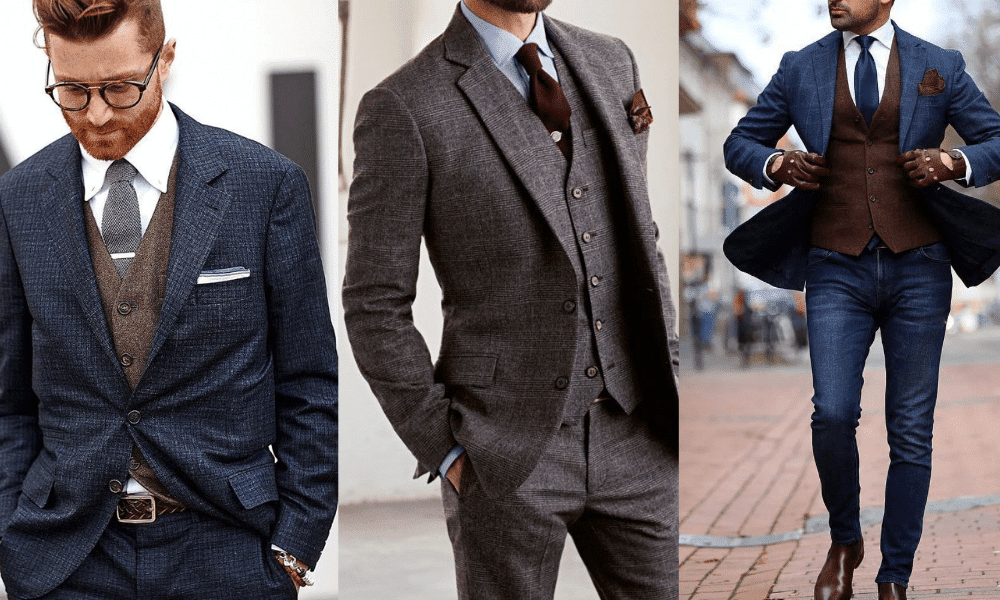 Roll Neck
No longer synonymous with bad 70's movies, the resurgence of the roll neck continues in 2018. Its versatility has made it a menswear staple. Worn with jeans and trainers for a smart casual look, it is equally adept at adding warmth to a tailored outfit.
The key for partnering with a suit is opting for a lighter gauge like merino wool. It will narrow the silhouette by not bulking out your jacket like thicker materials would. Unsure of colours? Then invest in black, navy or grey which will combine with more pieces in your wardrobe and therefore give you more cold weather options to choose from.
Why not go one further. Winter often means Christmas parties and the roll neck can deliver a great alternative to the a formal shirt beneath a formal tux jacket.