Having a body shape that doesn't fit into the generic "norm" of brand sizing can be difficult. As a result, men with a slim figure will find it hard to buy clothes that flatter. Though, there are some useful styling and buying tips that skinnier guys can use to purchase the right clothes.
As we know, fit is everything when looking our best. So, read on for the guide on dressing for a slim figure. These style tips will be your bible for your next shopping trip. But we also want it to give men knowledge and confidence to alter the clothes they already own to show themselves in a more stylish and presentable light.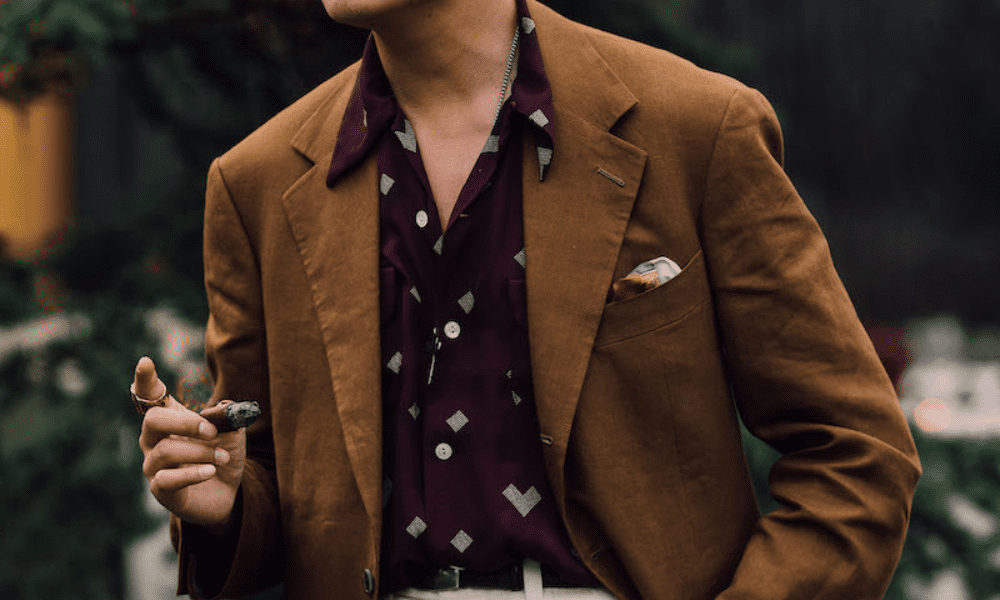 Use Colours And Patterns Cleverly
When a man has a slim upper or lower body shape, patterns or colours can be used as an optical illusion to make those areas look larger than they are.
Navy and darker-wash blue trousers are a notable way men can ground the bottom half of their outfits and deliver some hidden bulk. While on top, patterns can create depth. Either on their own or beneath a suit, a bold shirt or patterned polo shirt is a sartorial nod to slimmer dressing.
We have mentioned before on these pages how horizontal or vertical stripes can be menswear friend or foe. In this instance, horizontal stripes can elongate the body so we recommend sticking to vertical if possible.
Slim, Not Skinny Fit
It could be written on our gravestone. We are always preaching the importance of fit when choosing men's clothing. Removing oversized products from a slim-figured man's wardrobe is key, but don't be coerced into going too far in the opposite direction and picking up skinny-fit pieces.
The skinny fit is a curse on modern menswear and will only make a slim man look even thinner. So, avoid it at all costs.
Slim-fit or even regular-fit (dependent on the brand) will strike that balance between a narrower silhouette and enough movement not to look tight.
Hairstyles
Yes, having the right hairstyle can make a great difference.
Not always, but many slimmer men tend to have an angular face shape. Speak to a good barber who can use this shape to your advantage. A hairstyle that accentuates cheekbones or a strong jawline is preferred.
A great haircut not only gives a polished exterior but can also attract the eye. Drawing the eye like this moves focus away from the body. So, don't hide beneath a mop of hair, as the contrast in bulk will make the face look slimmer.
Find a great barber, as they are worth their weight in gold.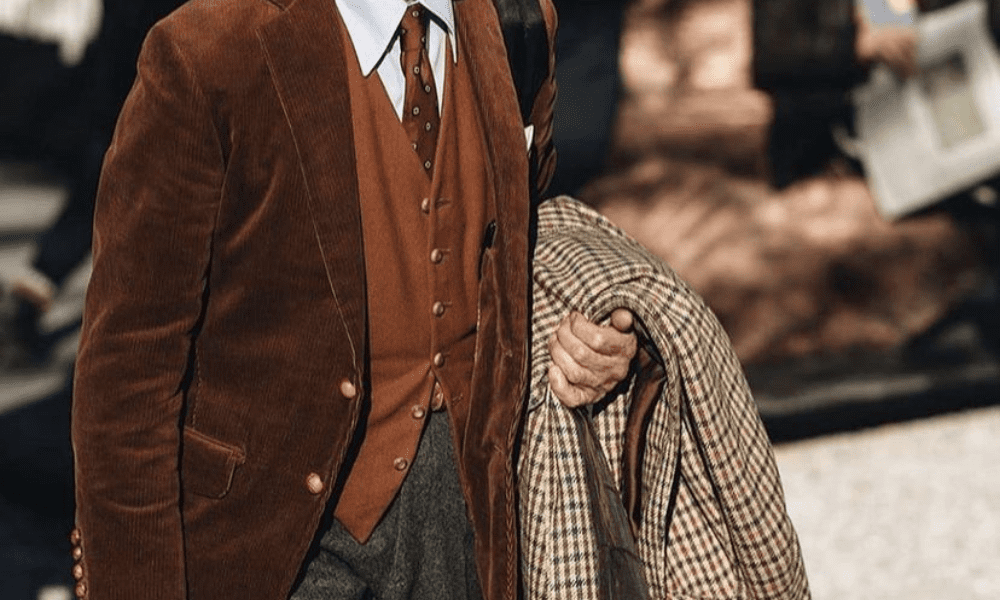 Layering
This will be a key part of your arsenal. By adding complimenting layers, men instantly add bulk without losing style points. Options like knitwear under a suit jacket or a vest poking through an open-neck shirt will give the illusion of depth and fool the eyes into thinking the body is bigger.
Another useful tip, if you are struggling with layering, is to take note of another of our points by introducing patterns. A simple check or herringbone pattern can add interest and the needed depth. But, men can also get a similar effect with texture. Different fabrics, especially in cooler months, like tweed, mohair or lambswool can deliver a layer with more textured appeal.
If you want to experiment with colours or patterns, we suggest keeping the solid colours for the outer layers and using checks or patterns beneath.
Double Breasted
A double-breasted suit or blazer is an excellent piece for slimmer man to have in their wardrobe. Picking items like this that have structure will immediately enhance the upper half of your body.
The power play in formal dressing, a double-breasted jacket doesn't have to look out of place at work if you take note of some contemporary style tips. Wearing a T-shirt underneath and even trainers on foot can be a great way to break up the formality and make this suit style more every day.
Just remember that the double-breasted jacket can easily have the opposite effect if the fit is wrong. Due to the added fabric, if the fit is too loose, the style will swallow men with a slim figure and make it look like they have borrowed it from their dad.