Whether you are growing your hair out or have embraced a lengthened mane long-term, long hair with men needs to be kept in tip-top condition. As your hair gets longer, it requires a cultured hand so that issues like dandruff, split ends and frizz are all kept at bay. This means finding the right products for your unique hair length and understanding new grooming techniques to include in your routine.
Read on to find out the tips required to keep those luscious locks looking their best.
How To Manage Men's Long Hair
While there is no one right answer, there are several key considerations when caring for long hair.
First and foremost, it's important to invest in quality hair care products specifically designed for long hair. These products will help protect and nourish your long tresses, keeping them healthy and shiny.
In addition to using the right products, staying on top of your grooming routine is essential. That means regularly washing, conditioning, and trimming dry or split ends periodically to keep your chosen style looking great.
If you're new to managing men's long hair or struggling with haircare issues, consider seeking professional guidance.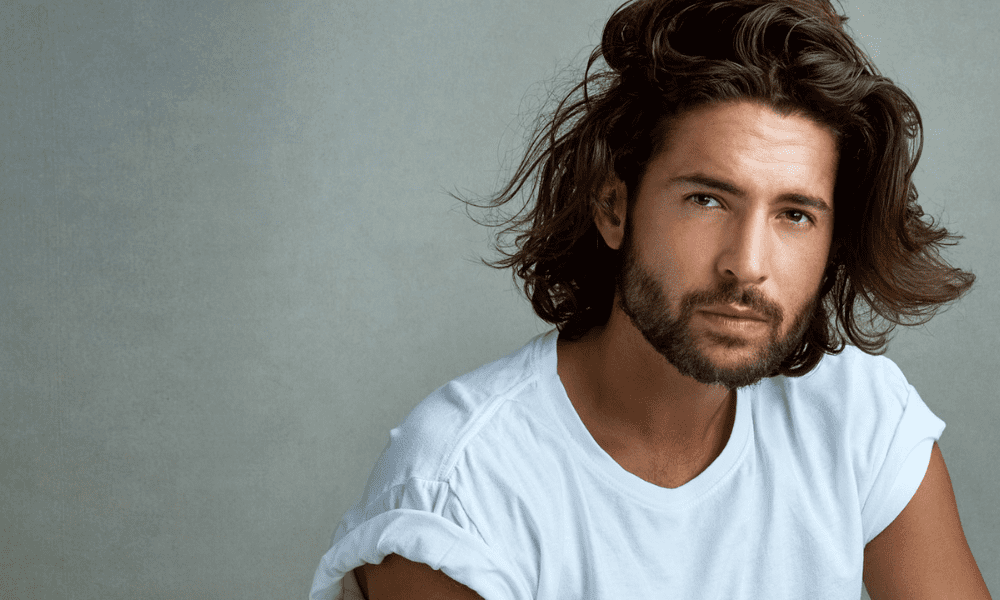 Use A Hairbrush
A key weapon in your grooming arsenal is a dependable hairbrush. It commendably helps with the care and management of long hair. Why? Because brushing with a hairbrush ensures you evenly distribute natural oils, which prevent dryness, breakage, and even split ends. Additionally, using a hairbrush can help make it easier to style your hair and achieve your desired look.
So if you have long hair and are looking for an easy way to keep it looking its best, consider investing in a quality hairbrush and incorporating it into your regular hair care routine.
For best and lasting results, be sure to use a hairbrush nightly.
Pick The Right Products
Long hair can't be treated the same way as a french crop. Use products specifically cultivated for longer locks to get the style of your dreams. Options, including pomades, serums, and gels, offer unique benefits depending on your individual needs.
For example, a styling gel or mousse will help to add volume and hold to straight or wavy styles, while a serum or oil can tame frizz and add shine. So if you're struggling with styling issues or are looking for the best products for your specific type of long hair, be sure to do some research and explore the wide range of options available.
Ionic Blow Dryers
An ionic blow dryer is a styling tool designed to help men with long hair achieve their desired styles while minimising damage and preserving the health and vitality of their tresses. Unlike traditional blow dryers, ionic blow dryers use less heat, which helps to protect the hair from breakage, split ends, and other common styling problems. Additionally, ionic products are often infused with nourishing ingredients like keratin and argan oil. These oils promote healthy growth and keep strands looking shiny and soft.
If you're a man who loves long hairstyles but struggles with managing your mane, an ionic blow dryer may be just the styling ammunition you need.
Scalp Care
Even if you take all the right steps to keep your hair looking its best, neglecting your scalp can lead to dryness, itching, and even scalp acne. So be sure to incorporate regular scalp massages and scalp-specific treatments into your haircare routine, as these simple steps can help to promote healthy follicle growth while keeping your scalp in optimal condition.
Get Regular Haircuts
Lastly, maintain a regular haircut routine if you want to ensure that your long hair always looks its best. Ideally, every eight weeks or so. This can help remove fraying and frizziness and keep your hair healthy and smooth. Regular haircuts can also help prevent split ends, one of the biggest bugbears associated with long hair.
Men's Long Hair Product Picks