Fronted by the badass Uma Thurman, my association with the brand has always been that they are more female focused. They are great at promoting female empowerment through their 'Superwomen' campaigns, and let's face it, beside most men is a strong female, be it a partner, relative or a solid mate. So, I was interested to hear when they contacted me, that there is an extensive range of men's footwear.
From desert shoes to casual trainers, the brand offers a lot of variety whilst remaining true to their values of combining style and comfort.
Putting them through the rigours of daily work commuting and weekend activities, below you can find our review of the brand and the shoes I picked.
Chosen shoe was the Christophe Leather Sneaker
Comfort
There is no denying that the technology that goes into designing this footwear has a positive effect on the comfort. With a real-life biomechanic working in their R&D department, the innovation that goes into creating these shoes results in cushioned comfort throughout the day.
All Fitflop shoes are rigorously tested, focusing on muscle activity, pressure points and body alignment. It is a refreshing alternative to the mass produced footwear seen on the high street that often focuses on style over substance. The result, footwear you don't discard every season due to it going out of 'fashion'. On AGR we are purveyors of style that can transcend seasons, ensuring you maximise the use of the products you buy. We are happy to say, Fitflop fits into our ethos seamlessly.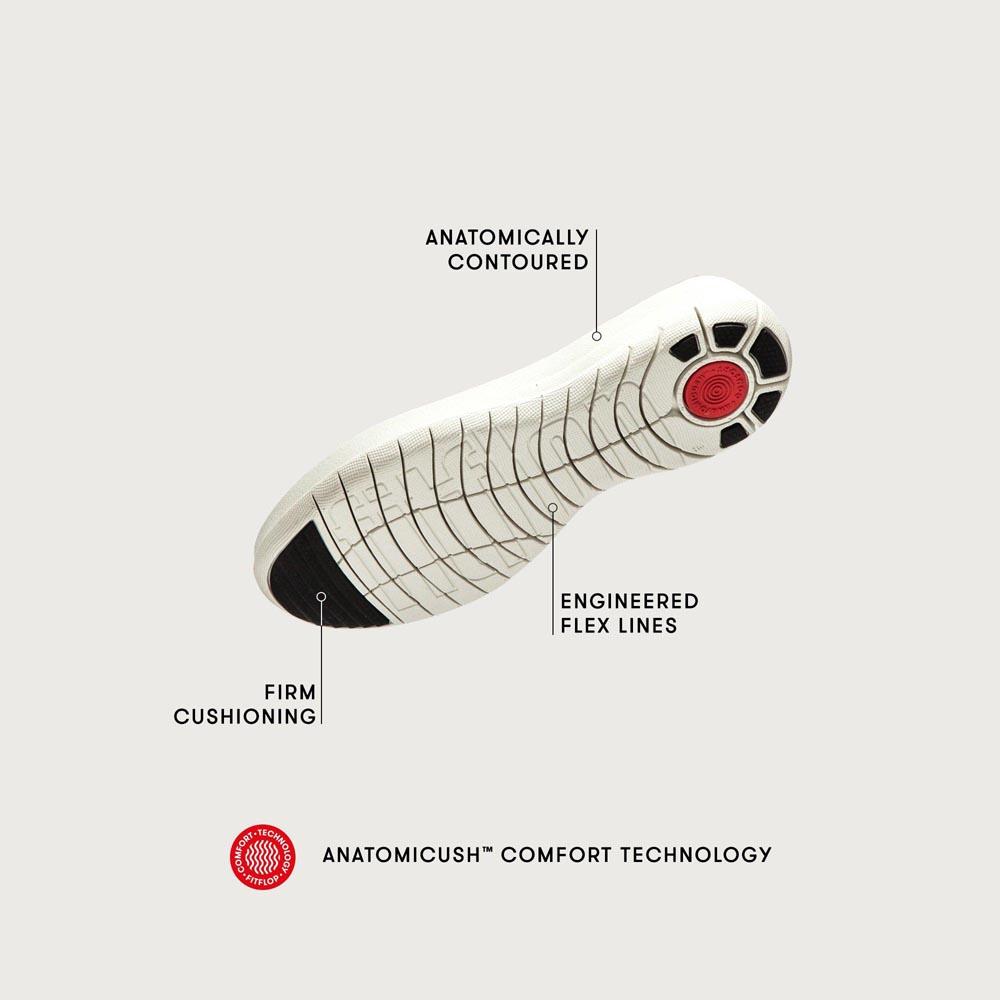 Fit
I have been unfortunately blessed with two canoes at the end of my legs. As a result, I require a narrow fit. These were a little wider than I had expected, and the temptation would be to try one size down. Worth noting for any readers that I have only tried this current style from their collection. So, can't be sure if this indicative of all footwear from Fitflop.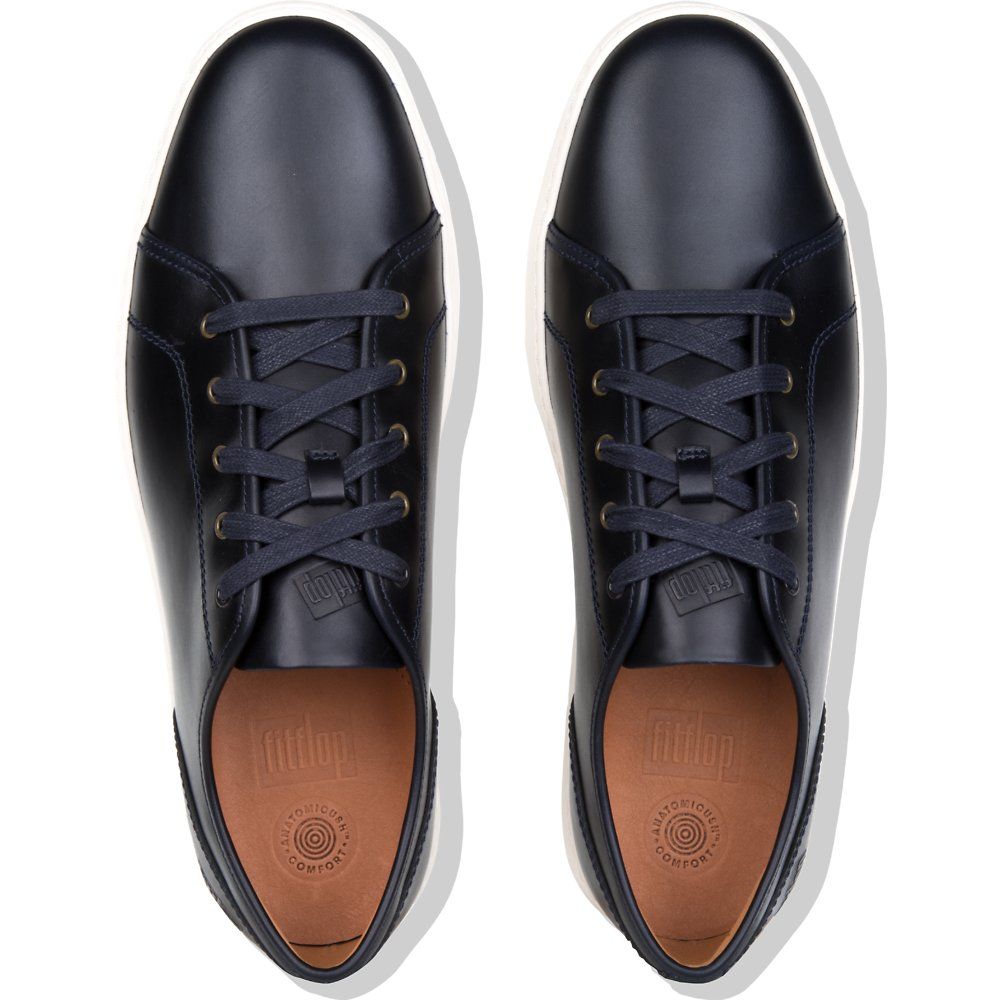 Craftsmanship
As you would hope from the price point, Fitflop use of quality materials is clear. Made with premium leather, it means you won't feel you are doing your outfit a disservice if you choose to pair with a suit instead of formal shoes.
Other frustrations such as stitching unpicking, soles loosening or general wear and tear are minimalised when you invest properly in your footwear.
Update: After months of wearing, I'm still seeing the leather holding up well against daily activities.
What I also found is that the quality of leather and sole technology results in them being pretty light. Often this style of footwear comes with quite a robust and heavier sole. But, these Fitflop trainers were almost bouncy, and would be ideal for those that walk longer distances or cycle to work.
Style
Obviously, these are great for wearing with a nice pair of chinos or selvedge jeans. Instead though, I wanted to see if they could complete my casual take on suiting. In particular, wearing with a simple plain tee instead of a shirt. I couldn't find the ideal image for my look inspiration, but take a look at the guys below to get an idea on how these trainers would work with a suit.
I'm pleased to say that they worked really well, and makes a nice change from the traditional white trainer aesthetic most use for this kind of outfit.
Fitflop Background
The brand was founded in 2007 by Marcia Kilgour who you might (or might not) know as an award-winning businesswoman. She is the brains behind companies like Beauty Pie and Soap & Glory. For them it all started with a biochemically engineered sandal and has now expanded to house a host of women's and men's footwear options.
Disclaimer: These Fitflop trainers were gifted to me by the brand, but all thoughts are my own.