Like with music, sometimes classics are the best. There seems to be a ton of aftershaves realised every year, most promising to help allure the opposite sex. For this article, though, we wanted to focus on classic aftershaves, which are exactly that, aftershaves. These aren't the colognes forced upon you through spray-happy sales assistants in department stores.
An aftershave is exactly what the name suggests for use after you have finished shaving. Applied to the face and neck post-shave, an aftershave helps close-up pores, which will lower the risk of irritation or razor burn.
These classic aftershaves are more likely to be found in your local drugstore than sitting alongside Paco Rabanne in a department store.
1. Old Spice
Having a resurgence during recent years in part due to some fantastic online and tv marketing. Old Spice aftershave still has some outdated connotations for the younger generation. I'd put most of it down to its name having 'old' in it. Price-wise, this classic aftershave is an absolute bargain.
We are big fans of the timeless look of the bottle. If you are invested in having a great shave, then you undoubtedly have a few different products. This bottle of aftershave will look fab sitting next to all your shaving paraphernalia.
Shop Old Spice Original After Shave 150ml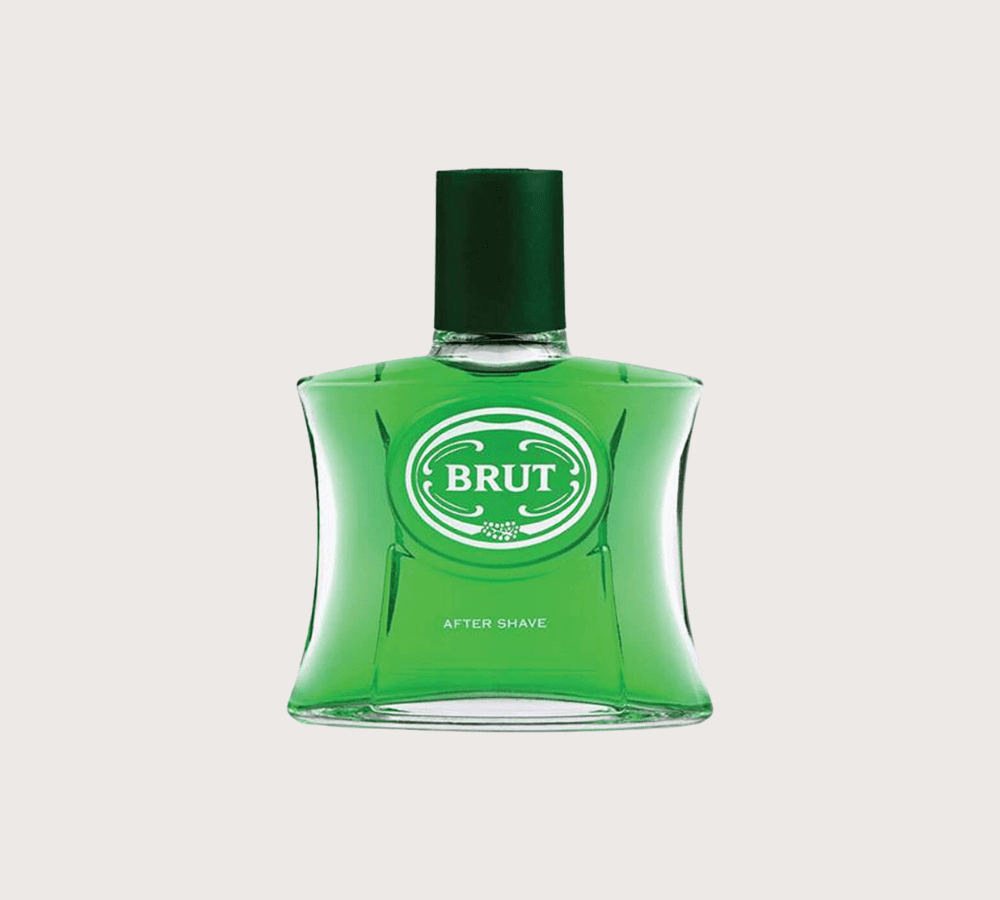 2. Brut
This aftershave was called 'The Essence of Man' in earlier advertising. Originally launched in 1964, the great Elvis Presley was known to be a user of the aftershave. The current Brut fragrance, as we know it is not as strong as the original. It was once a separate brand called 33% Brut (i.e. 33% of the strength) before being re-branded and taking over as the single Brut headline aftershave.
A robust scent, this classic Brut aftershave contains glycerin, known to calm the skin post-shave.
Shop Brut After Shave – 100 ml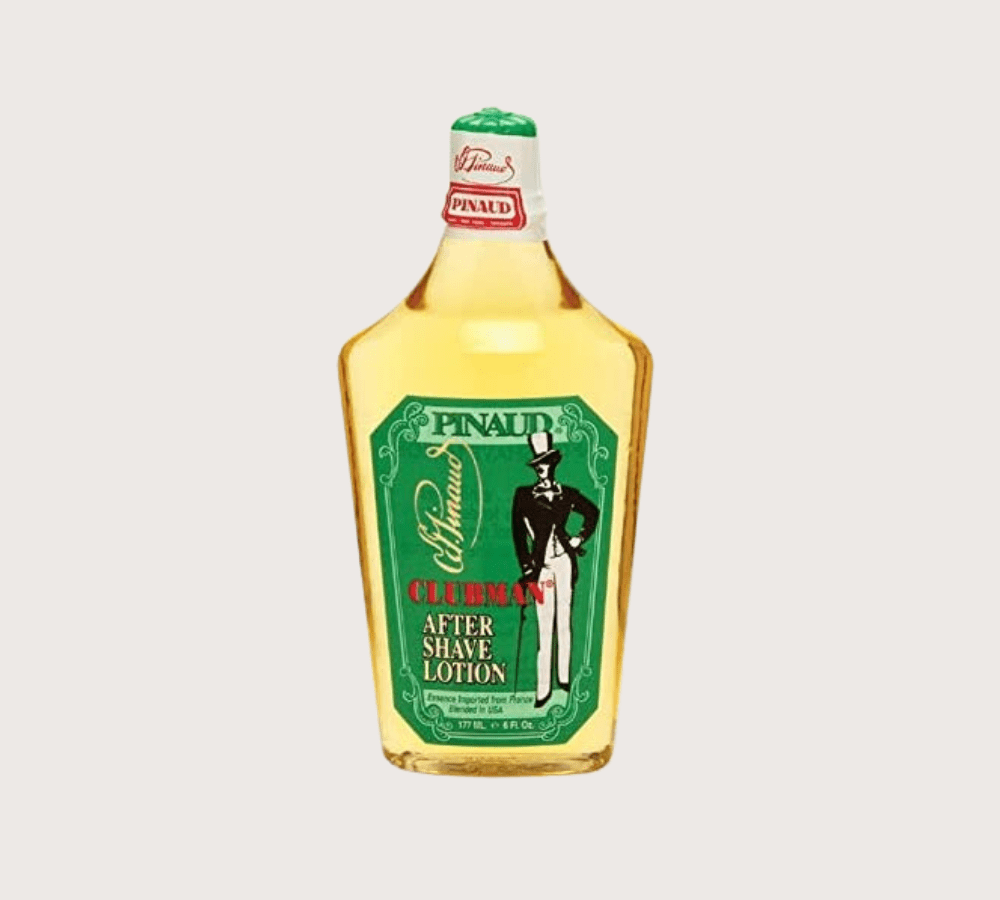 3. Pinaud Clubman
Pinaud Clubman is the oldest aftershave sold in the United States. What you might guess from the name is it is a French brand. This is that classic aftershave you see adorning the shelves in an old-school barber. I honestly don't think I have been to a traditional barber that doesn't have this on the counter.
We recommend you use it with the talc to get the best effect from the brand for your post-shave care. With a strong scent, this classic aftershave might be one for men to build up to rather than jumping straight in.
Shop Clubman After Shave Lotion 6.0z 170 ml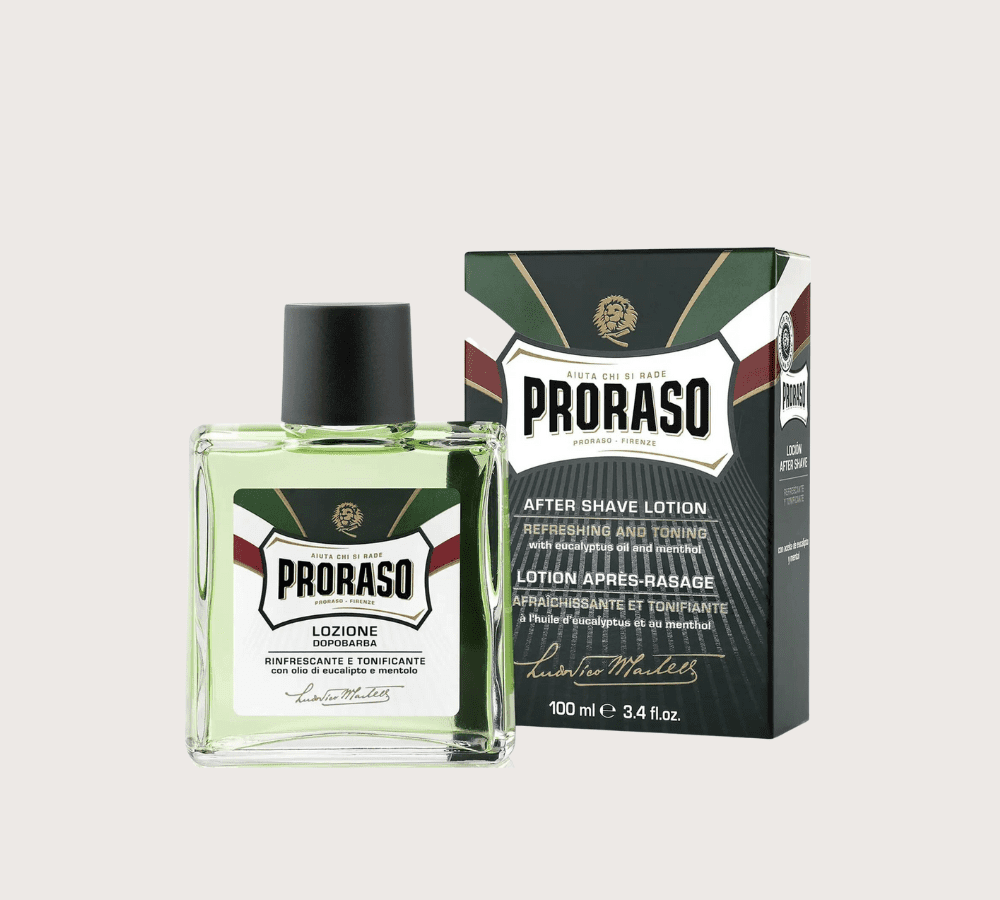 4. Proraso
Established in 1924, Proraso is an Italian institution. Re-branded a few years back with new packaging, 95% of its ingredients are now of natural origin. Like a family pasta sauce recipe, what goes into it is a guarded secret. The recipe is passed down from generation to generation.
Added witch hazel reduces rashes and razor burns, and this classic aftershave will have a cooling effect on the skin.