Since its release in 2018, French brand Devialet has only offered the Phantom Reactor speaker in white. All that has changed as they have dropped a matte black version of the incredible wireless speaker. Which, I imagine is the preferred choice for most men looking to invest in this type of tech.
The Phantom Reactor is the smallest and most affordable in the Phantom range. But, don't let that distract you from its engineering quality. With two opposing woofers that pulsate in perfect symmetry, this speaker has the sound quality to back-up its aesthetics.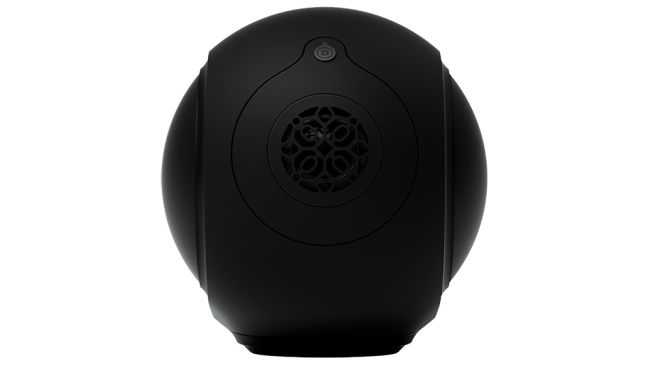 Like with the Reactor in white, Devialet will have both a 600-watt and 900-watt version. There will be no extra charge for the matte black finish; both white and black will be at the same price. For reference, the 900-watt speaker is coming in at around £300 more than the 600-watt option.
The Phantom range enables you to connect to Spotify and Bluetooth as you would expect. You can also sync with other Devialet devices to create a cathedral of sound in your home.
From £990 at devialet.com
In an 'always on' world, losing battery life can feel like the end of the world. Kathmandu is looking to stop this from happening with their new 'Connect Smart Bag'. It is integrated with a Joey smart unit, enabling you to have portable power on the move.
There is no doubting that for adventurers who enjoy outdoor pursuits, this could be a lifesaver, wearable tech that isn't just a gimmick. If you were to get lost or hurt, then it can vitally extend the life of your device until help can arrive. Often products targeted to outdoors focus on functionality over style. But, this new bag combines both. It means that we wouldn't be averse to using it as we commute around the city - staying connected heading from meeting to meeting.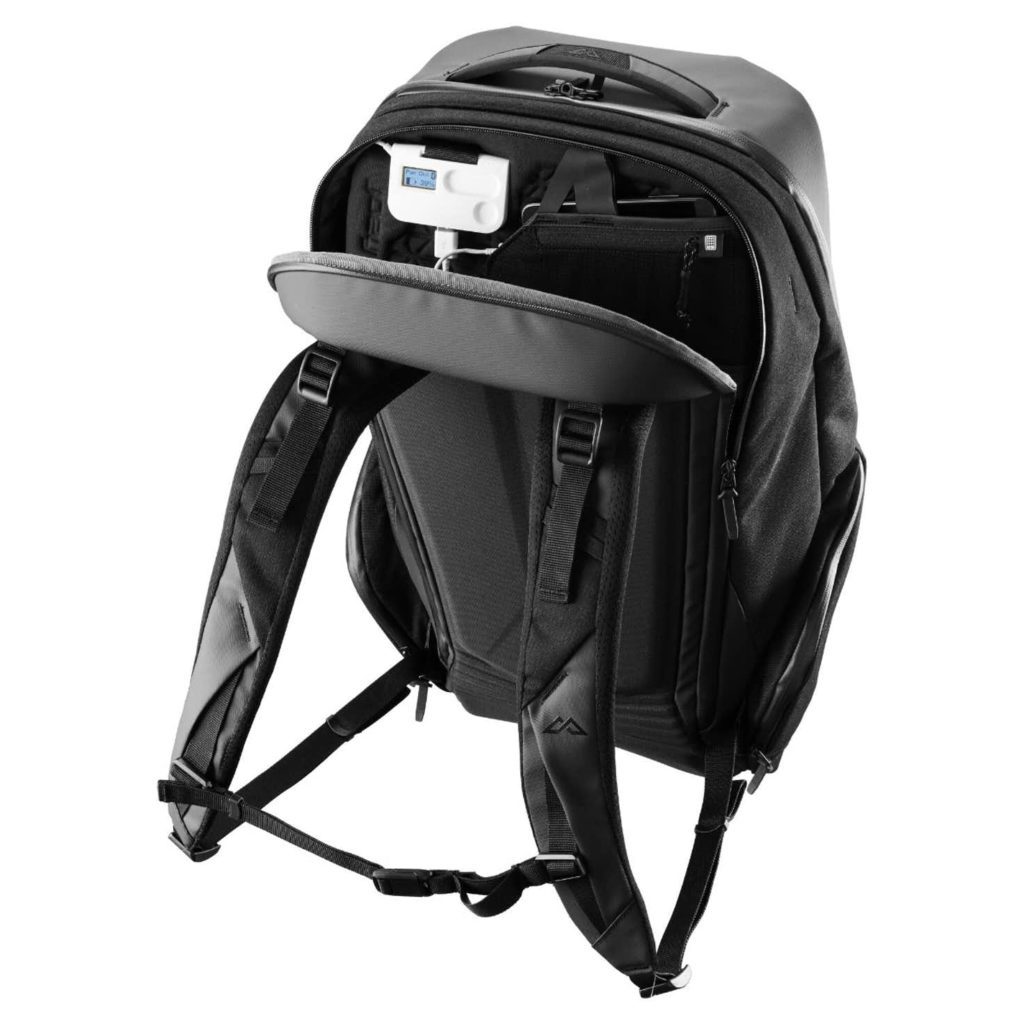 Having your phone in your bag could provide a security risk. I feel safest when my device is in my trouser pocket. To allay my fears, the bag is packed with a distance alarm should your phone get separated from the smart unit. You can also use the Joey smart unit to call your phone and help find it.
The powerful battery can add 25 hours of talk time, and you can even charge your phone and Joey unit through a dual connector when at home. Also, LED lighting illuminates your bag contents in the dark, which for me would mean being able to find my keys for once.
So, for those who travel a lot either for pleasure or work. Then this new smart bag could be an ideal companion.
£299.99 from kathmandu.co.uk
Break free from ordinary with the new ultra-comfortable earbud headphones from Microsoft. This new tech from the giants at Microsoft has plans to integrate seamlessly into your lifestyle, offering a superior experience to other similar products on the market.
The intuitive touch surface enables wearers to tap, touch or swipe to adjust music volume, skip a track or make a call. With our current overexposure to screens, these earbuds give a welcome de-shackling to provide a superior hands-free and screen-free reality.
Easily access Spotify or other on-demand services by triple tapping either earbud. Why not also elevate your presentation. Use the earbuds to swipe through slides with Powerpoint and get what your saying translated into over 60 different languages.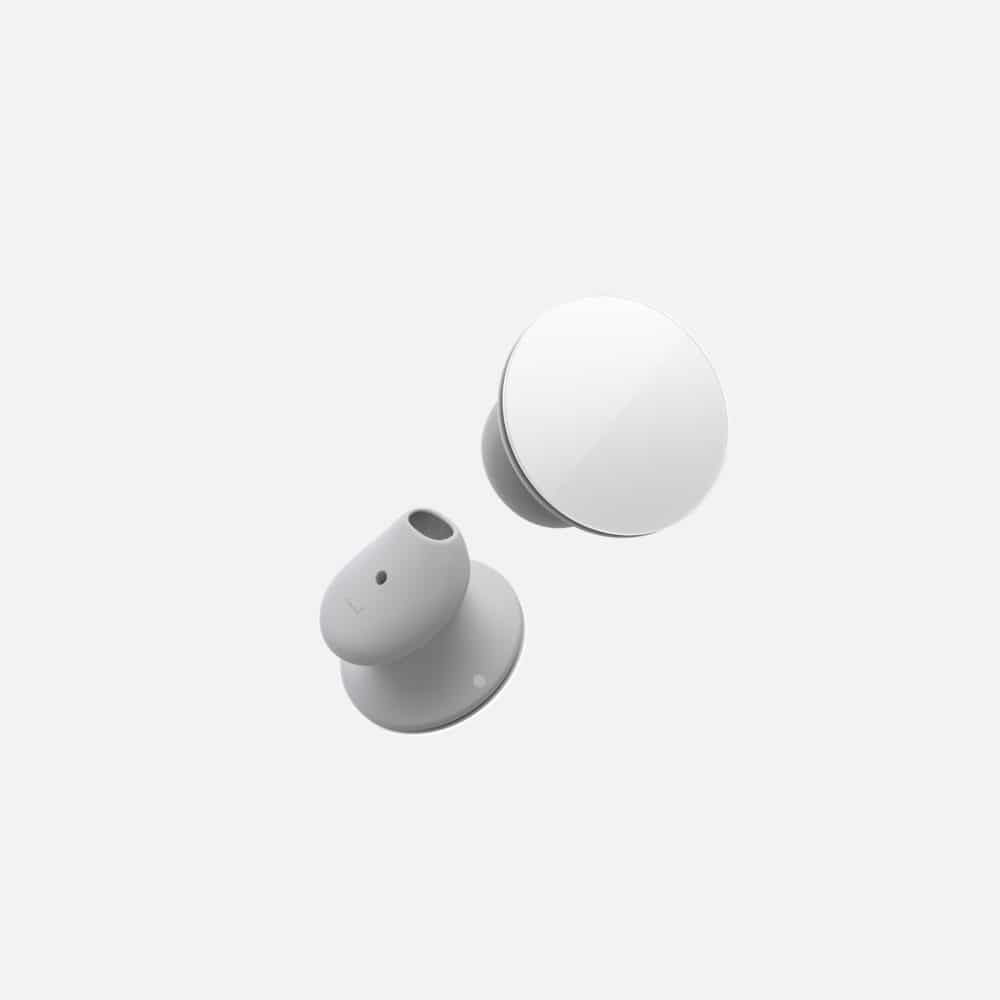 Microsoft Surface Earbuds have interchangeable silicone ear tips and four anchor points, so each earbud sits securely in the wearer's ear. The interchangeable silicone ear tips mean you have three different sizes to choose from. So, you can be assured to find the right fit for you.
Experience rich and immersive sound through custom-designed drivers precisely manufactured to deliver exceptional acoustic clarity. Each earbud has two microphones built-in, ensuring fantastic voice recognition and quality with every call.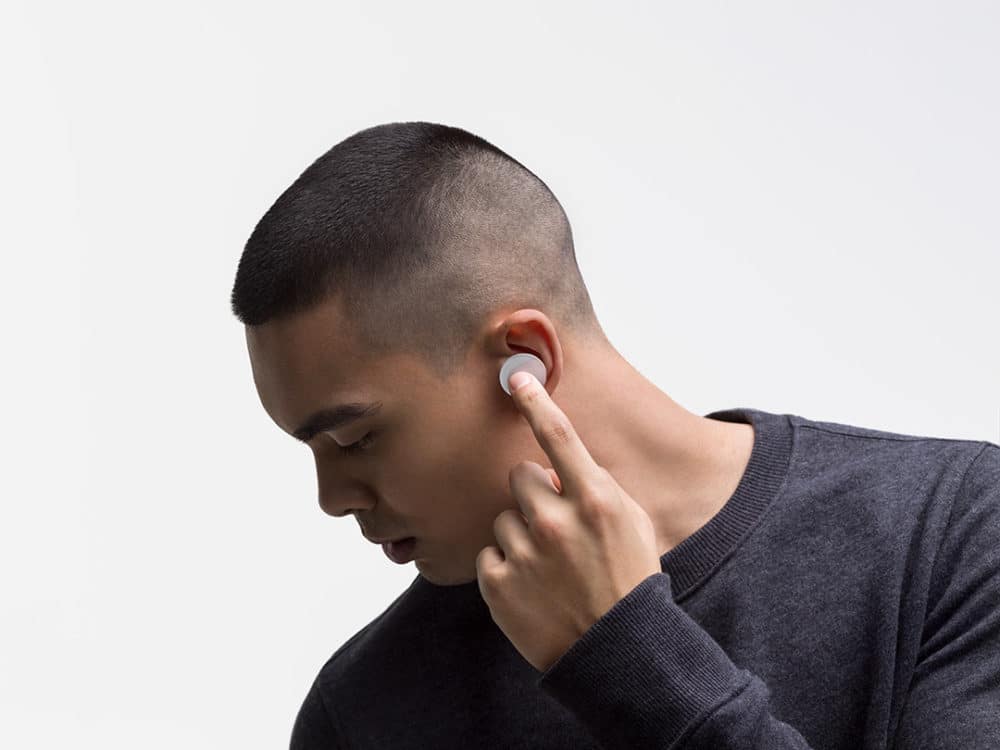 The earbuds have an impressive 24-hour battery life, with 8-hours continuous listening time from a single charge. Better still, with the storage case comes two additional 8-hour charges. Meaning you can go about your day without the dreaded fear of running out of battery.
They are in hot demand due to their exquisite combination of style and function and are currently available for pre-order.
$295 from microsoft.com
Levi's has a history of testing boundaries around wearable tech. They released the Commuter jacket around two years ago offering the user wearable tech, but with a hefty price tag (around £300).
The brand has announced the release of new jackets utilising the tech provided by Google's Project Jacquard. A small Jacquard tag turns the sleeve into a touch-sensitive remote for phones. The wearer can then use gestures to perform actions.
It is step up from the previous Commuter jacket and feels like it has a broader audience base. The Commuter was focused on those travelling to work, especially by bike. Price-wise it is cheaper, and the style is much more appealing than the Commuter. It feels like it would sit unnoticeably in any current Levi's range. This is largely due to Levis giving up on the idea of weaving the technology through the jacket. Instead, they opted for a jacket made as it would typically. Then the small Jacquard tech piece is slid into the cuff of the left sleeve.
The technology itself gives the user access to ride-sharing apps, weather and traffic reports as well as messages and music. But, whether it overtakes the need for something like a smartwatch which can do that, and more remains to be seen. I don't think we have seen the best of what wearable technology has to offer, but this is a step in the right direction.
Launch date is set to be this Autumn, with prices starting around £180
To commemorate the opening of the new Bauhaus museum in Dessau, Leica has released this limited edition camera. Just like Johnny Cash in his trademark all-black outfits, this slick new snapper is every bit as cool.
The Leica CL Jahre Bauhaus, has a Elmarit-TL 18mm f/2.8 ASPH lens, and is partnered with a black leather carrying case. The camera exterior and leather strap are embossed with the Bauhaus logo. A logo which was initially designed by Joost Schmidt, a renowned Bauhaus graphic designer. It follows up on their previous model celebrating the 100th anniversary of the Bauhaus school.
Limited to just 150 pieces, you can pre-order it on the camera manufacturers website.
Five years ago, New York-based company, Master & Dynamic burst on to the headphone scene. Since then, they have built up a reputation for providing some of the most stylish looking headphones on the market. But, this isn't a case of style over substance. They have a desire to create beautifully crafted, technically sophisticated sound tools. Their latest release is no exception to this rule.
The MW65 come with Active-Noise Cancelling technology that won't compromise on sound quality. These headphones are ideal for removing unwanted external noise from your listening experience. Think aeroplanes, city streets or busy cafes.
If you have an on-the-go lifestyle like most of us have. We need an accessory that can deal with the hectic morning rush to work — a welcome companion for those cramped commuter journeys or broader travels.
Essential for any wireless device is battery life. The MW65 headphone comes with up to 24 hours of battery life, and you get a 12-hours from just a 15-minute charge.
The outer material is a combination of premium leather and a lightweight anodised aluminium for maximum comfort. Style inspiration, like many of the Master & Dynamic headphones, is based on 1940's aviator headphones. A lightbulb moment when the founder, Jonathan Levine, saw them in a museum.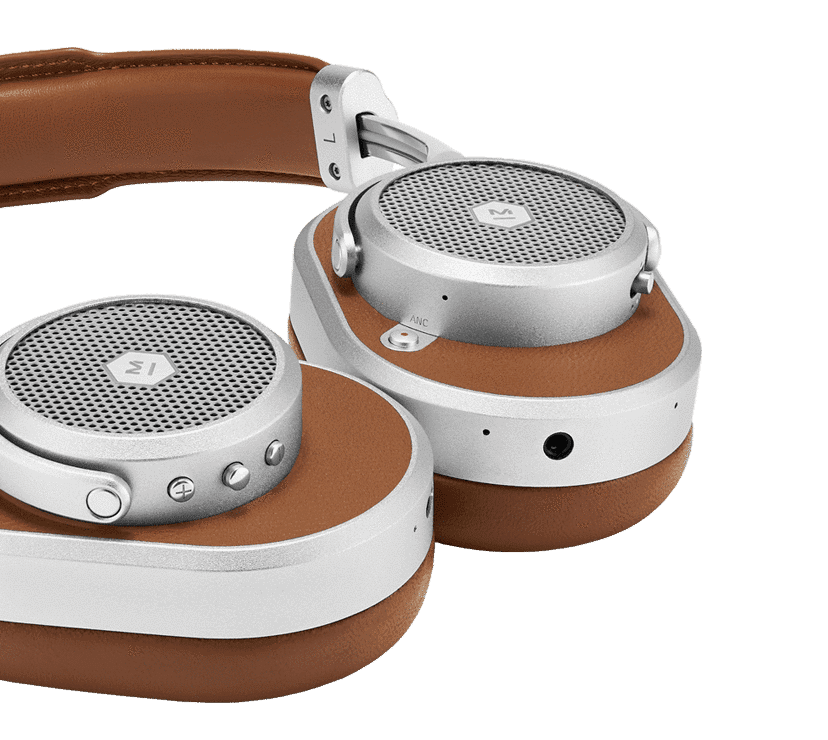 Despite it being the company's first foray into noise suppression, the sound has not suffered. Inside each ear cup is a 40-millimetre beryllium driver for sweet audio. Reviews have been positive, with the audio being called excellent (as you might expect from M&D).
They are retailing for £449 in the UK, and come in four colourways:
Silver Metal/Grey Leather
Gunmetal/Black Leather
Silver Metal/Brown Leather
Black Metal/Black Leather
So, for men looking to upgrade or invest in a top-notch pair of noise-cancelling headphones, we can't recommend them enough. It is style, and substance exquisitely delivered.
Available now at masterdynamic.co.uk