A musical and cultural icon, Paul Wellers' style has been replicated ever since his band The Jam catapulted him to fame. Paul told GQ that for him, music and style are intertwined. The music you listen to can have a direct influence on how you dress especially in adolescence. So, we were intrigued to see how a partnership with British brand, Sunspel and the Modfather would unfold.
Having become aware that Mr Weller was a fan of the family-owned business, Sunspel invited him along to their factory in Long Eaton. Swayed by the British manufacturing and paired back classics he already owned from them, Paul jumped at the chance to put his stamp on a new collection.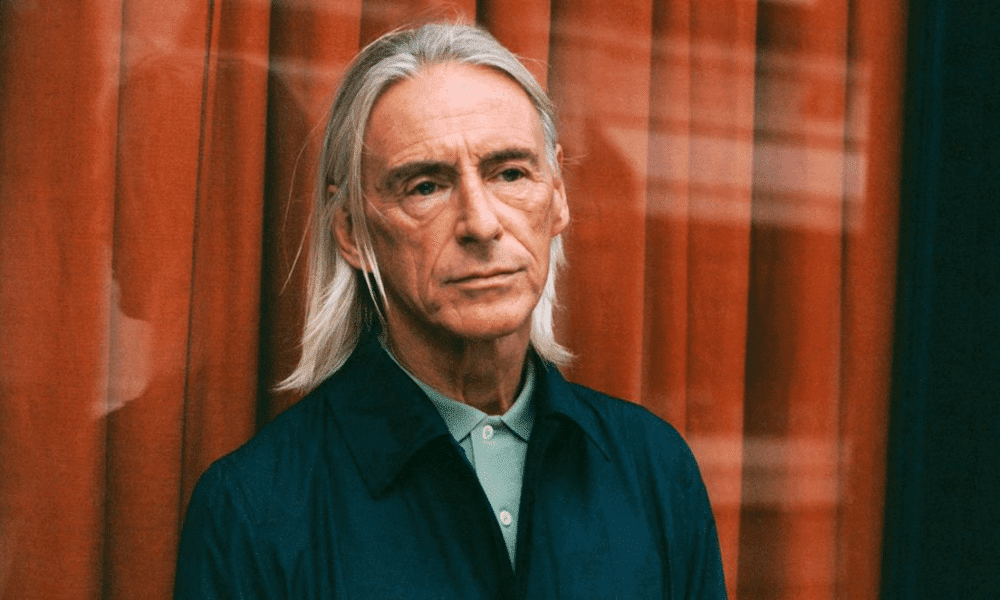 Paul involved himself in every aspect of the process from design to fabric choices. Notably, there is a welcome absence of the tired targets and Union Jacks we normally see from Mod inspired collections. This was a conscious decision to make the collection more contemporary and appeal to a wider audience.
The capsule collection consists of key staples that can be the foundations of a modern wardrobe. Contrast collars and sleeve stripes on the short t-shirts and college jumpers feel modern but with a vintage twist. While an expected Weller favourite, the mac would combine nicely with the slim fitted Supima cotton trousers.
Only, a six-piece range there are various colourways to peak the interest. The partnership between Sunspel and Paul Weller seems organic with the resulting items a concise but elevated collection.
Shop now at sunspel.com
Prince Charles has a long love affair with British craftsmanship. He was probably born enveloped in a double-breasted jacket from Savile Row, much is his penchant for the sartorial classic. His Royal Highness believes that through crafting clothing sustainably we can keep British artisans and traditions alive.
It was his staunch vocal support of sustainability through traditional practices that saw him launch The Prince's Foundation back in 1986. Its focus was to support Scottish heritage across different creative fields, from architecture to knitwear production.
Fast forward to 2019 and a partnership between Yoox Net-a-Porter's CEO Federico Marchetti and The Prince's Foundation began with a clear goal. They wanted to work together to empower the artisans of tomorrow. How? By uniting students in Britain and Italy to create a capsule sustainable fashion collection.
It is the first time that any collection has landed on Yoox, Net-a-Porter and Mr Porter at the same time. Called 'The Modern Artisan' the nine-pieces of menswear were designed by six students from Italy's prestigious Politecnico di Milano. Then four UK graduates completed a specialist training programme to produce it on these shores.
Rather than being a flash-in-the-pan PR stunt, every piece of the collection has used real-purchase data from the luxury e-commerce destinations to steer designs. The result is a range of products that appeal directly to the audience it has been created for.
The Modern Artisan Project harnesses big data and artificial intelligence to transform the ancient profession of craftsmanship into a contemporary career. We have equipped the next generation of artisans with the digital tools of the trade to navigate an ever-evolving landscape

Yoox Net-a-Porter CEO, Federico Marchetti
All the items included in the collection have been crafted in small batches at Dumfries House in Scotland from a mixture of materials including fine silk, cashmere and wool.
Shop the collection at mrporter.com
To celebrate a long-standing partnership as two brands following a mutual goal to achieve excellence, Breitling and Watches of Switzerland Group have released a new Breitling Premier.
Since its launch in the 1940s the Breitling Premier range has been lauded as one of of the brands finest. It was regarded as a powerful fashion statement due to its combination of style and quality of performance. This new B01 version has a distinctive fresh colourway with a key design feature on the back of the case reenforcing the shared purpose of timepiece elegance.
The 42-millimetre watch has its sleek aesthetic nicely complemented with a contrasting blue 30-minute sub-dial and additional second sub-dial. Under the hood, the self-winding COSC-certified chronograph carries a power reserve of 70 hours. Whilst on the rear is a crystal case inscribed with the Watches of Switzerland logo, a globally renowned mark of excellence.
Limited to only 150 pieces (100 UK and 50 US) it is now available to pre-order exclusively from Watches of Switzerland, Goldsmiths, Mappin & Webb and Mayors (US).
Shop at www.goldsmiths.co.uk
The association of formal outfitters Turnbull & Asser with the James Bond franchise started way back in 1962 when they dressed Sean Connery for the Dr No film. The film's director, Terence Young was a customer and saw the brand as befitting of the worlds' best secret agent. So, Sean Connery was sent to their store on Jermyn Street to be dressed for the film.
Now, 58 years later Turnbull & Asser have once again been called to provide their expertise for the latest Daniel Craig outing as James Bond in No Time To Die.
To celebrate the union of the franchise and one of London's most iconic formal shirt and accessory makers, the Turnbull team are now giving you the chance to dress like Bond. The new James Bond collection that launched today, features five new exclusive pieces paying homage to those created for and worn by Bond on film.
The new items join a wider James Bond collection available from Turnbull & Asser with all pieces having been refined over time to bring them as close to the on-screen originals as possible.
Shop the collection at turnbullandasser.co.uk
In 1970, Omega received a "Silver Snoopy Award" from NASA astronauts as thanks for the watchmaker's efforts in the exploration of space and the Apollo 13 mission. This new Omega Speedmaster pays homage to that recognition 50 years later.
This beautiful timepiece has a 42mm stainless steel case and a vibrant blue colour palette throughout. Paired with a blue nylon strap it shows the trajectory of the Apollo 13 mission in an embossed lining. The watches silver dial has flashes of blue in the angle-shaped hour markers and hands.
Snoopy himself appears in the sub-dial located at 9 o'clock adorned with the words '50th Anniversary'. The depiction of Snoopy is a direct copy of the silver pin that the NASA astronauts presented to Omega as the award 50 years ago.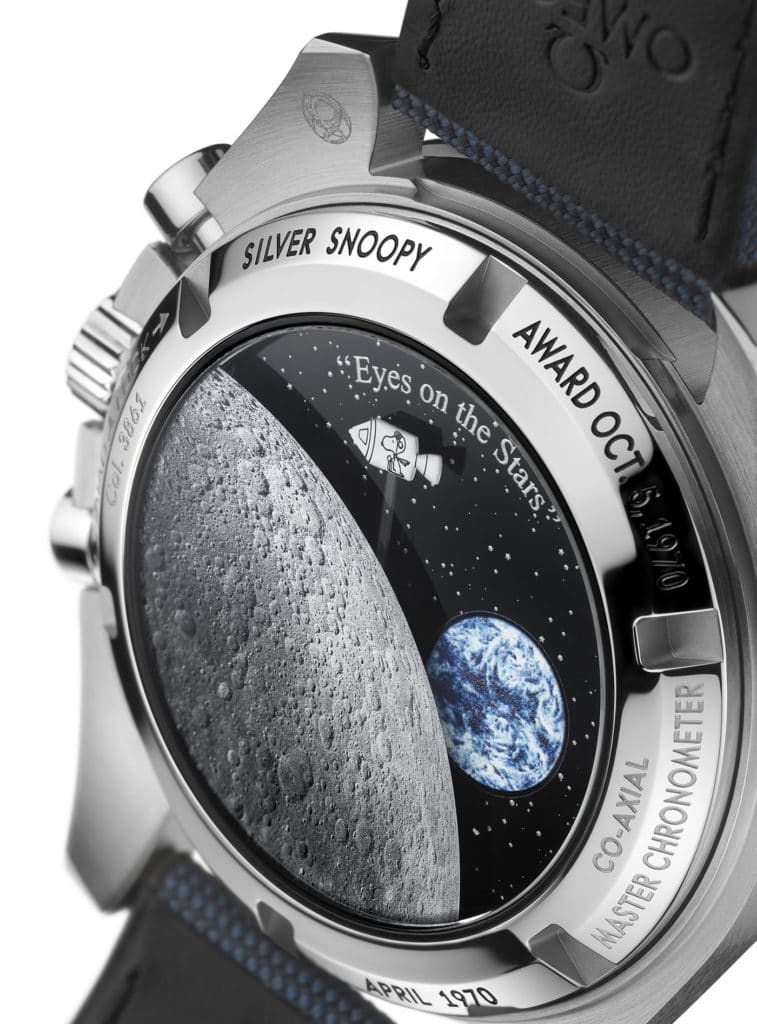 As a tribute to the Apollo 13 mission, there is an engraving on the rear which includes the original date of presentation of the "Silver Snoopy Award", October 05th 1970. This innovative design also moves when the chronograph is initiated, so you can actually watch Snoopy fly around the far side of the moon. Another nod to the Apollo 13 crew and their mission.
Available from goldsmiths.co.uk
To celebrate 10 years of dressing t men in the finest garments from the world's best brands, Trunk Clothiers have introduced a partnership with Ichizawa Hanpu.
Ichizawa Shinzaburo Hanpu are a historic Japanese bagmaker, crafting hardwearing bags cut from a timeless style. This collaboration is the first wholesale partnership that the bagmaker has entered into outside of Japan. A massive coup for Trunk, founder Mats Klingsberg himself admitted it took two years of persuading to get them onboard.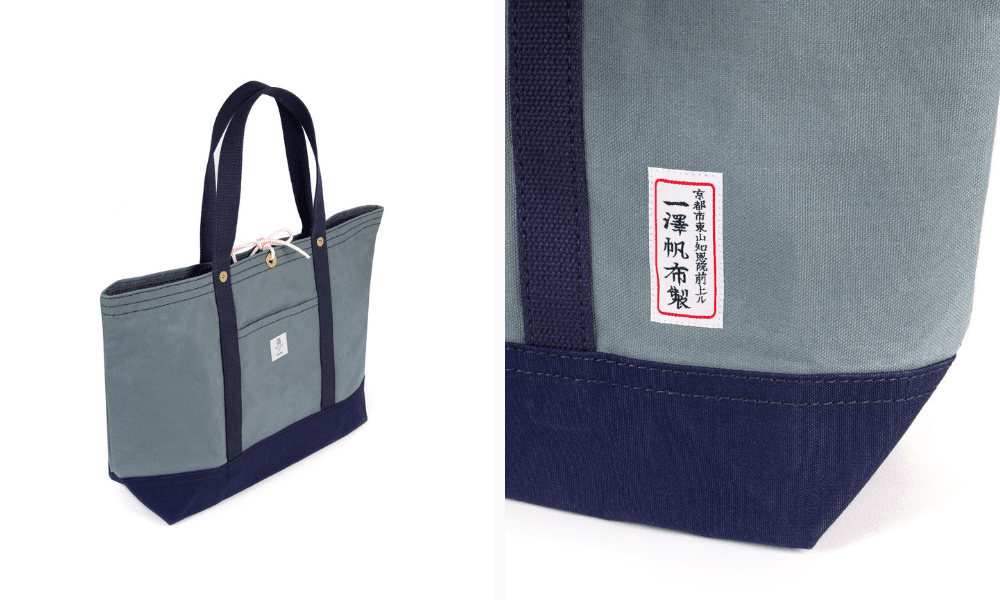 Celebrating a new fruitful union, this two-tone cotton bag is full of vintage American charm. The heavy material will improve with age and has been expertly crafted by skilled workers at their factory in Kyoto.
Shop this bag exclusively at trunkclothiers.com