Staying active through exercise is important to relieve stress and pursue a healthier lifestyle. In contrast to your traditional dress watch, the robust design and high-end functionality, make the sports watch a perfect partner for these pursuits. From the hobbyist swimmer to the mountain trekker, there is a sports watch to suit everyone's needs.
You might be a guy that doesn't need levels of data feedback. But, knowledge is key for men looking to enhance their sporting performance. These days we can benefit from an abundance of statistics that an Olympic athlete would have been happy with. No need for a team of coaches; smartwatches can become a gospel we use to hit our fitness goals. That's why it is important to include them alongside more traditional-looking watches to give a balanced list of the best sporting timepieces on the market.
This buyer's guide will develop your sports watch knowledge and hone your requirements.
What Is A Sports Watch?
A sports watch is no longer the pocket chronograph used to record the finishing time in races. With the advancements in design and technology, the sports watch has bridged the gap between lifestyle and our sporting endeavours. Innovations in lightweight materials combined with aesthetically-pleasing faces have made them palpable within our daily lives. Meaning we no longer have to sacrifice style to achieve better sporting prowess.
The area between a sports watch and a smartwatch has also muddled. A traditional sports watch is still available from watchmaking giants like Breitling or Omega. But not all sports are created equal.
Suppose you are a guy that requires personalised data for their specific level or desired sport. Smartwatches can now effortlessly deliver this while monitoring heart rate and sleep patterns to aid recovery post-workout.
Sports Watch Considerations
What you need from your sports watch depends largely on the sport you will be partaking in and the data you need. At its core, you want your sports watch to be functional and durable. Anything more than that is personal to you. But some of the key features to look out for are:
Water Resistance
Not all sports are performed on land, so take note of the water-resistant levels to stave off unwanted MOTs when the mechanism gets flooded and stops working.
Display
Amid careering down the hill on a mountain bike, you don't want to take your focus away trying to read the face of your watch. Ensure the front of your watch is legible, and if picking a smartwatch, it is pixel-clear.
Batter Power
You might be someone who enjoys arduous long runs to keep their fitness on track. Keep your watch from collapsing in a heap before you do. Pick a watch that can last the average length of your workouts.
Compatibility
This area is directed at those perusing a smartwatch. The Apple Watch is a stellar fitness watch but is only compatible with an iPhone. Alternatives like the Fitbit or Garmin ranges are less restrictive in their adaptability.
1. Breitling Superocean Automatic 42
For all your water-based pursuits, Breitling has the Superocean automatic. It retraces the original design of their Slow Motion watch from the 1960s. A watch that captured the imagination of men partaking in the new craze of scuba diving. It delivered everything a diver might need in a pared-back aesthetic that still looks great.
2. Apple Watch Ultra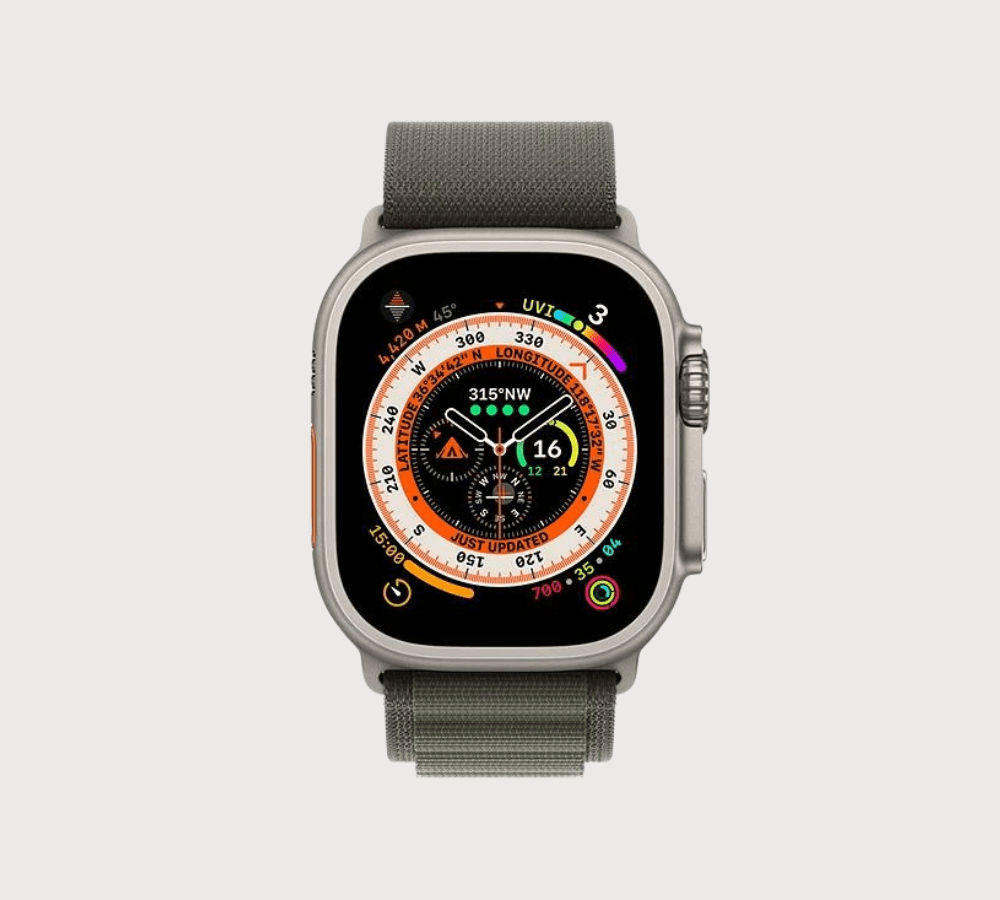 Taking the iconic Apple Watch to new heights. The Ultra features a robust titanium case, precision dual-frequency GPS, and up to 36 hours of battery life. Showcased on a larger display, men can also benefit from all the health, fitness and well-being functions we have come to expect from an Apple Watch.
3. Tissot Supersport Men's Watch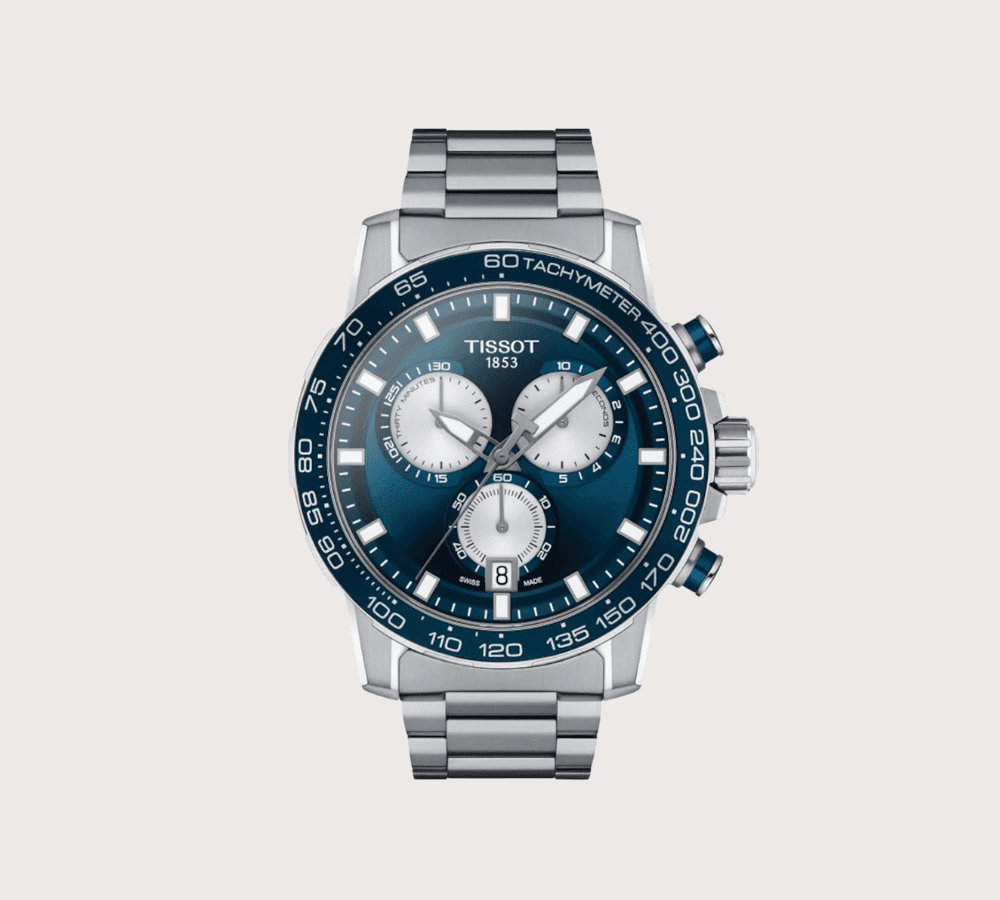 The Supersport from Tissot is built with sapphire crystal, which gives extremely high resistance to impact and superior screen readability. A unique SuperLuminova® function ensures visibility under all conditions. While the strap can be interchanged to suit your personality or aid comfortability during exercise.
4. Polar Pacer Pro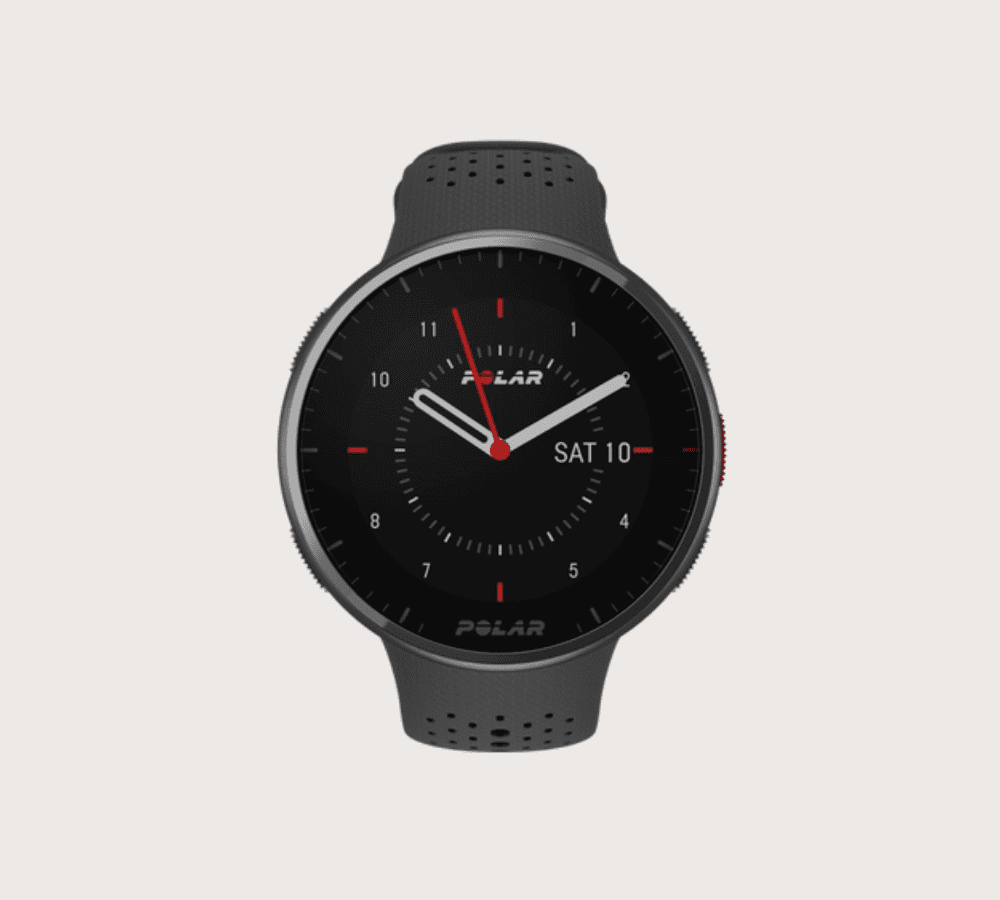 This new generation of GPS running watch is ultra-light at just 41g making it engineered to support this specific exercise. Despite the lighter weight, under the hood are some powerful running tools flaunted on a bright display for ultimate readability. A massive seven days of support from a single charge, keeps you going for longer.
5. Garmin Venu 2 Watch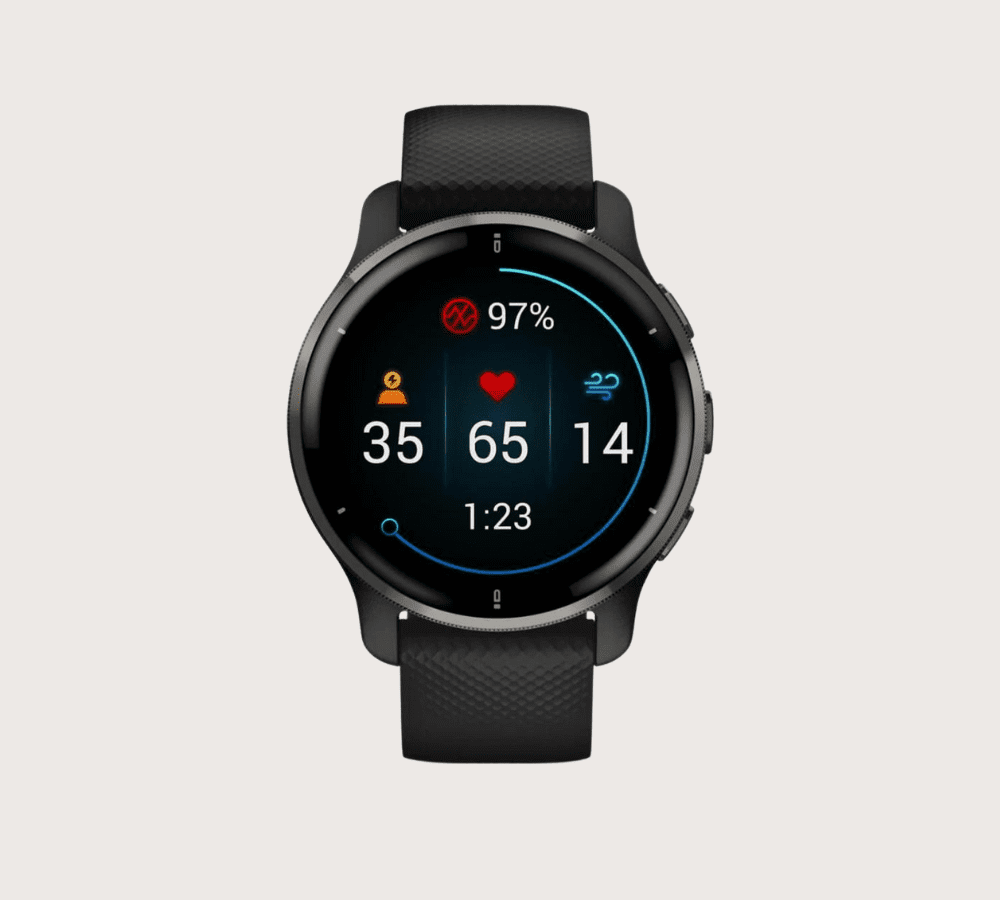 A Garmin Venu 2 lets you see a complete picture of your health. It is a smartwatch built for a busy lifestyle. Packed with features, the watch also boasts an impressive 11 days of battery life and can connect with either Apple or Android phones for maximum compatibility.
6. Omega Seamaster Golf Edition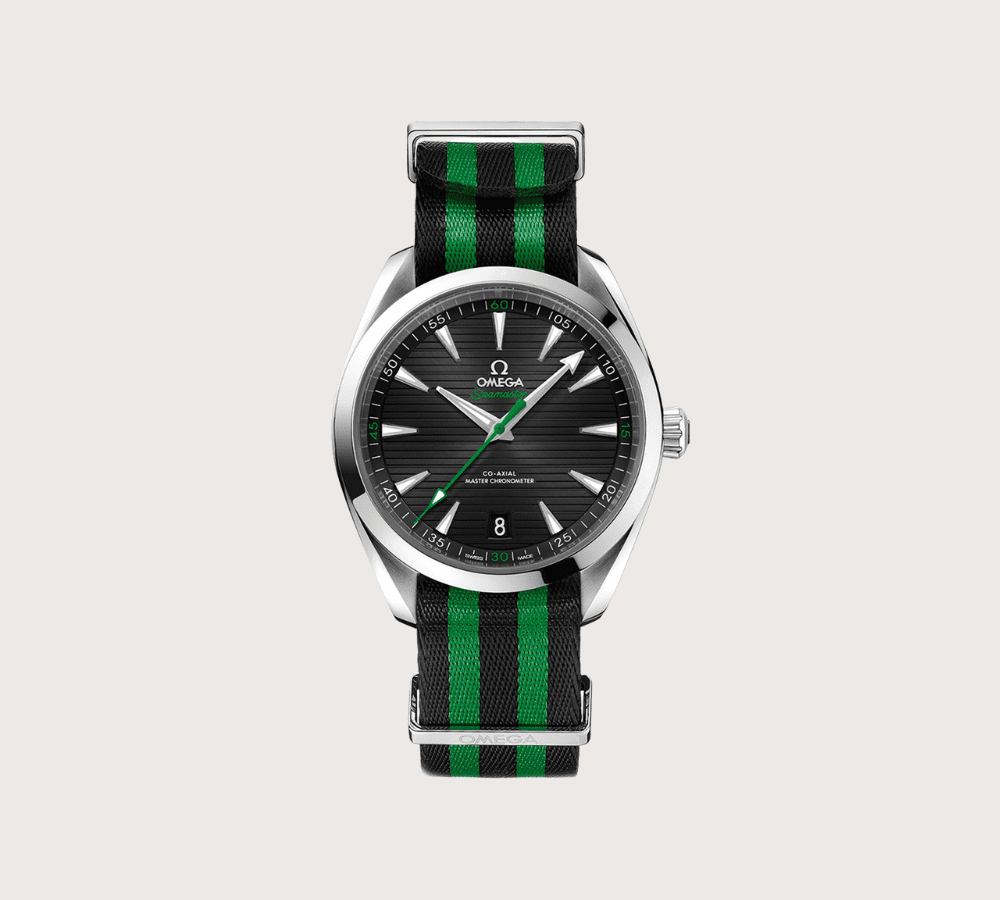 You don't have to be Rory McIlroy to get your hands on this Master. Initially, a tribute to Omega's maritime history, this watch has been reimagined with a NATO strap and contrast green hand to create a balance between a sports watch and a dress watch.
7. Nixon Regulus Expedition Watch
The new Regulus Expedition from Nixon includes features defined by adventure. An altimeter, barometer and compass all hide beneath a robust case built for the outdoors. A supple silicone strap adds comfort on long treks, while men can also benefit from a water resistance of 100m.
8. IWC Pilot Top Gun Men's Watch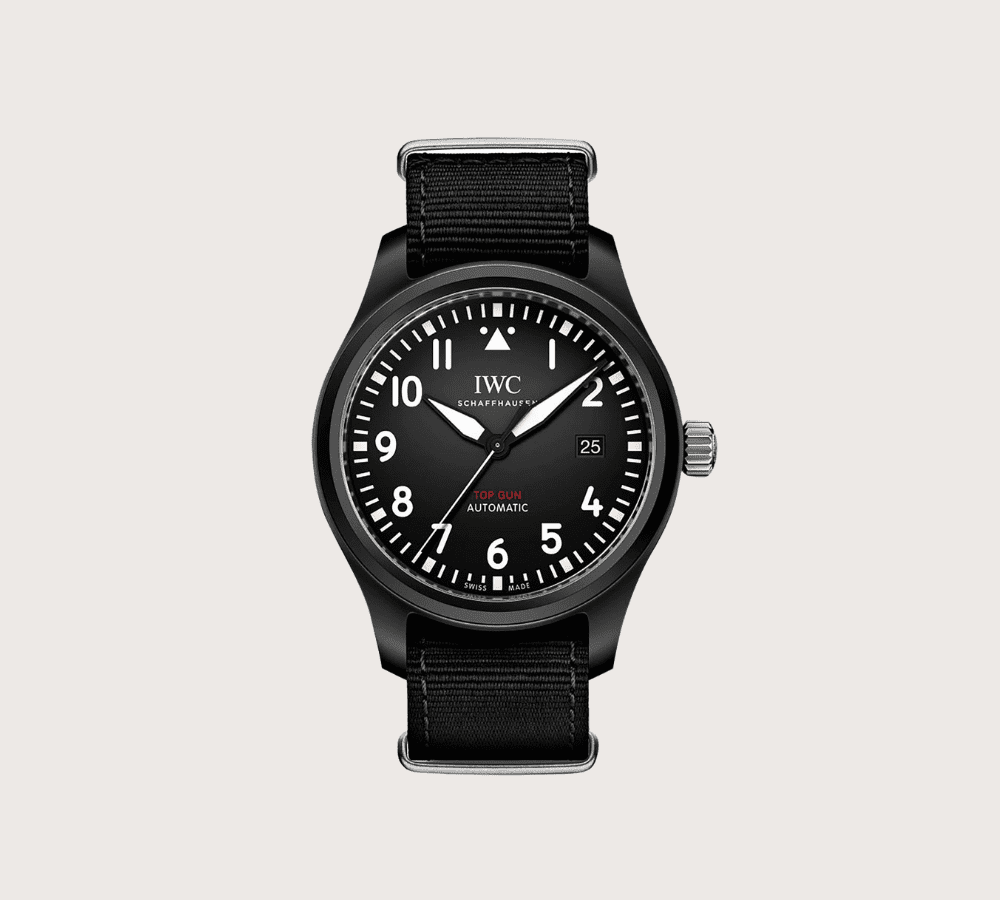 We don't expect you to be hopping in your F18 at the weekend to do a few circuits. Men can still get the most out of this aviation-focused watch in other sporting endeavours. A robust ceramic case and softening textile strap combines with a 72-hour power reserve and a display crafted for increased visibility. The sporty design only adds to the impressive features and makes it a nice choice for exercise or casual daily attire.
9. SEIKO 5 Sports Watch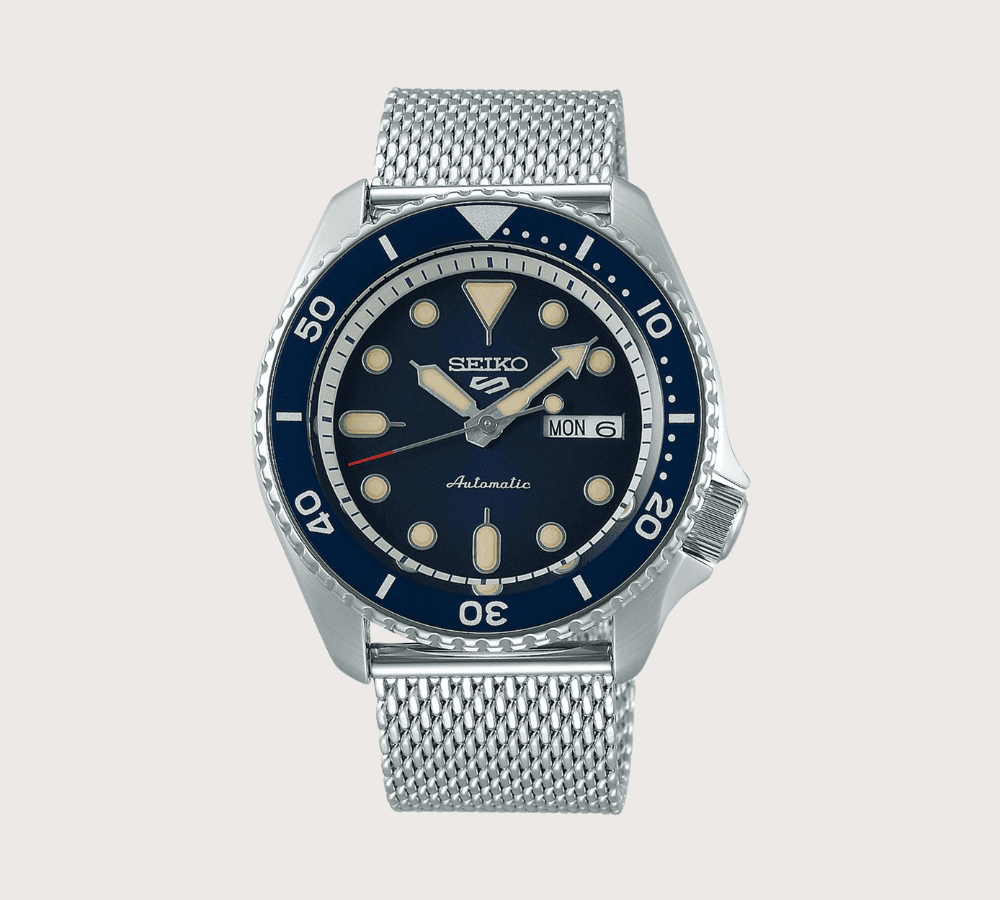 Staying true to Sportmatic 5's 1963 design, the latest Seiko 5 Sports has been updated with a tantalising new look. While taking part in sports, we need our watch to be dependable. This watch's durability comes from the stainless steel material that encases an automatic movement made from strengthened crystals. It has an overall wearable aesthetic that would look great within a mix of looks.
10. Nomos Club Sport Neomatik
Not all sports watches need to be digital. This dazzling timepiece from NOMOS enables you to easily blend from office to pool with a water resistance of 20 atm, which is enough for scuba diving should that be your post-work pursuit. For all avid swimmers, Club Sport is constructed to stay in position during your swim and equipped with the brand's unique swing system for outstanding accuracy.