A thick, heavy-piled material like sherpa can be a godsend for men on a chilly commute to work. Think of sherpa as a faux-sheepskin or shearling. Sometimes produced using cotton, most often you will see polyester used instead. Though we aren't always forthcoming with our plaudits on artificial fabrics like polyester. When crafted into a heat-warming material like sherpa, it can be hard to beat, especially considering the price compared to its more organic cousin, shearling.
What Style of Sherpa Jacket To Buy
What kind of sherpa jacket guys opt for depends on your requirements and personal style. A traditional Levi's sherpa-lined trucker is an all-American classic. Hard-wearing with a ranch-hand aesthetic that pairs nicely with boots and added denim. But, these days, you can get sherpa in many styles.
For example, an essential layering piece such as a shacket or plaid shirt with the benefits of sherpa heat on the inside can be a secret weapon against the cold. The exterior produces your desired overall look; under the hood, you benefit from the fabric's heat-retaining properties—a win-win combination.
Alternatively, lean into the sherpa's distinctive appearance and embrace a full-on jacket encased in the material. It will comfortably ride the trend for outdoorsy brands like Patagonia, who have made their name with this fleece-like product.
Whether your sherpa journey is taking you towards becoming a layering master or a trend-led virtuoso, we can help you scale the peaks of menswear with our hand-selected picks below.
1. Finisterre Sherpa Deck Jacket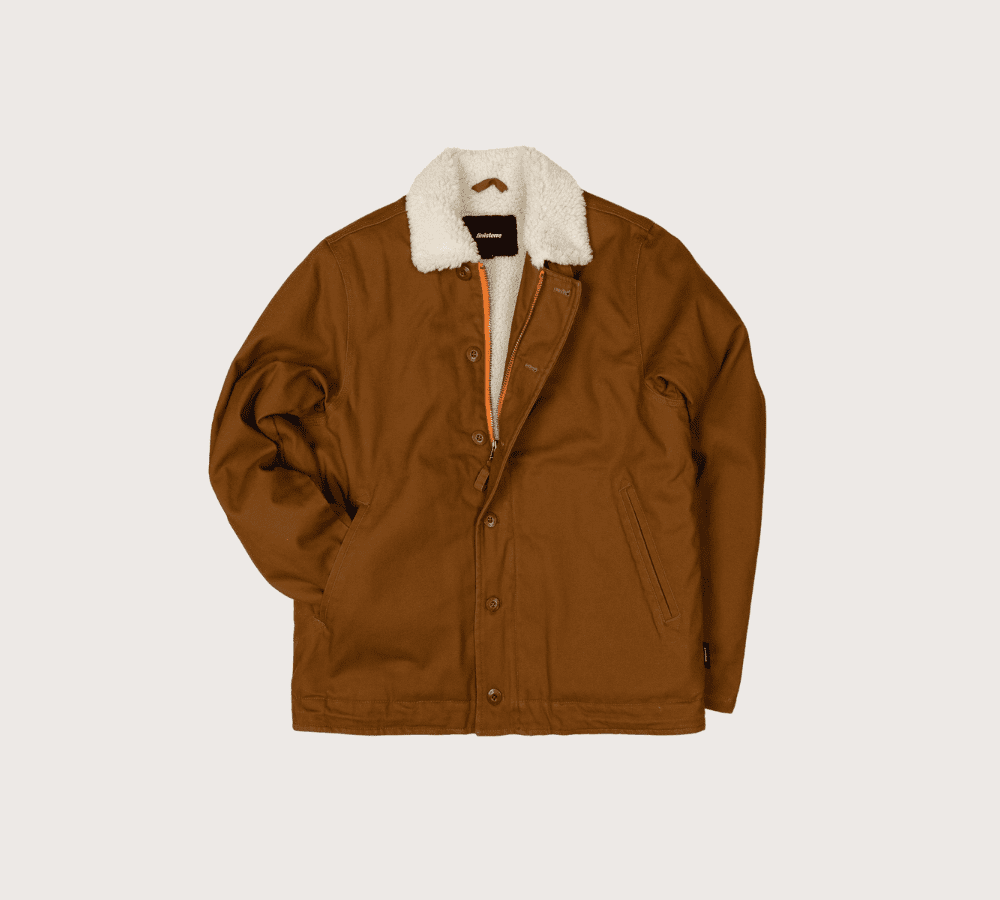 Modelled on a US naval deck jacket, Finisterre has delivered a prime sherpa jacket. The exterior is crafted from a heavyweight, brushed cotton fabric, and combined with that sherpa lining, it will beat away the cold without flinching. Practical and durable means this jacket will surely have you covered for years.
2. Abercrombie Sherpa-Lined Shirt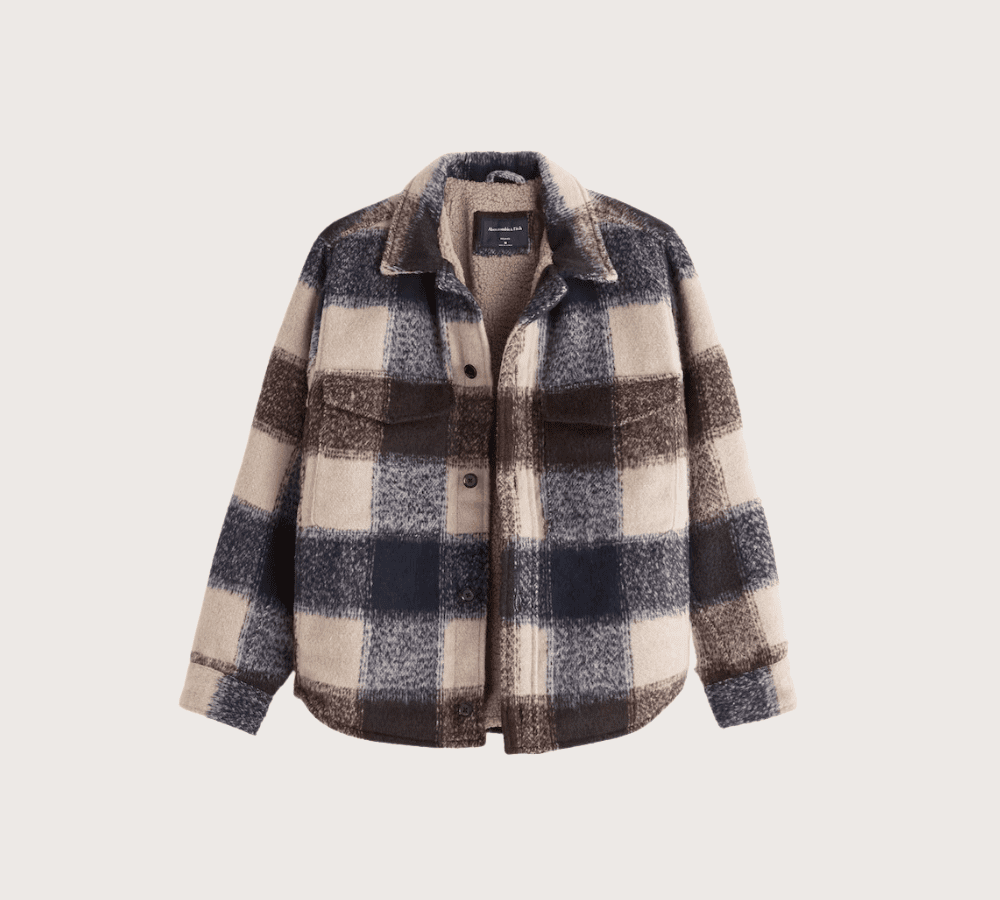 What says mid-weather more than a checked, sherpa-lined shirt jacket? Match with jeans and trainers for a paired-down weekend look adept at absorbing more layers when the weather gets colder. Comfy and insulating is what you need at this time of year. The added benefit that it looks great is a bonus.
3. Portuguese Flannel Fleece Overshirt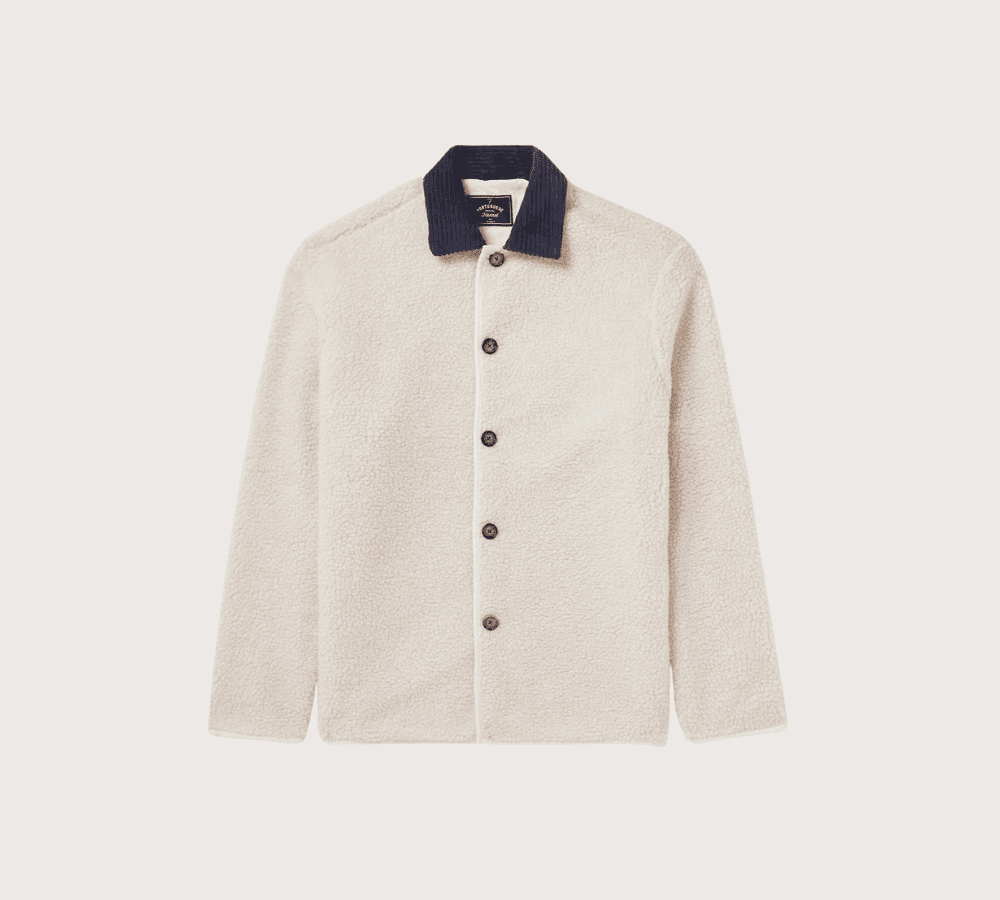 Go full rural Welsh sheep herder in this pick from the brand Portuguese Flannel, made available exclusively for Mr Porter. The sherpa material delivers warmth and adds texture and interest to an otherwise simple design. A contrasting navy collar from wide-waled cotton corduroy supports this notion of beautifully nailing the basics.
4. Levi's Sherpa Trucker Jacket
The OG of sherpa jackets, the Levi trucker, is as imperious today as it ever was. It can transcend seasons if layered correctly. While effortlessly being able to be worn with chinos or extra denim for adaptable casualwear. Often imitated, never beaten. We are firm favourites of this menswear number.
5. Polo Ralph Lauren Fleece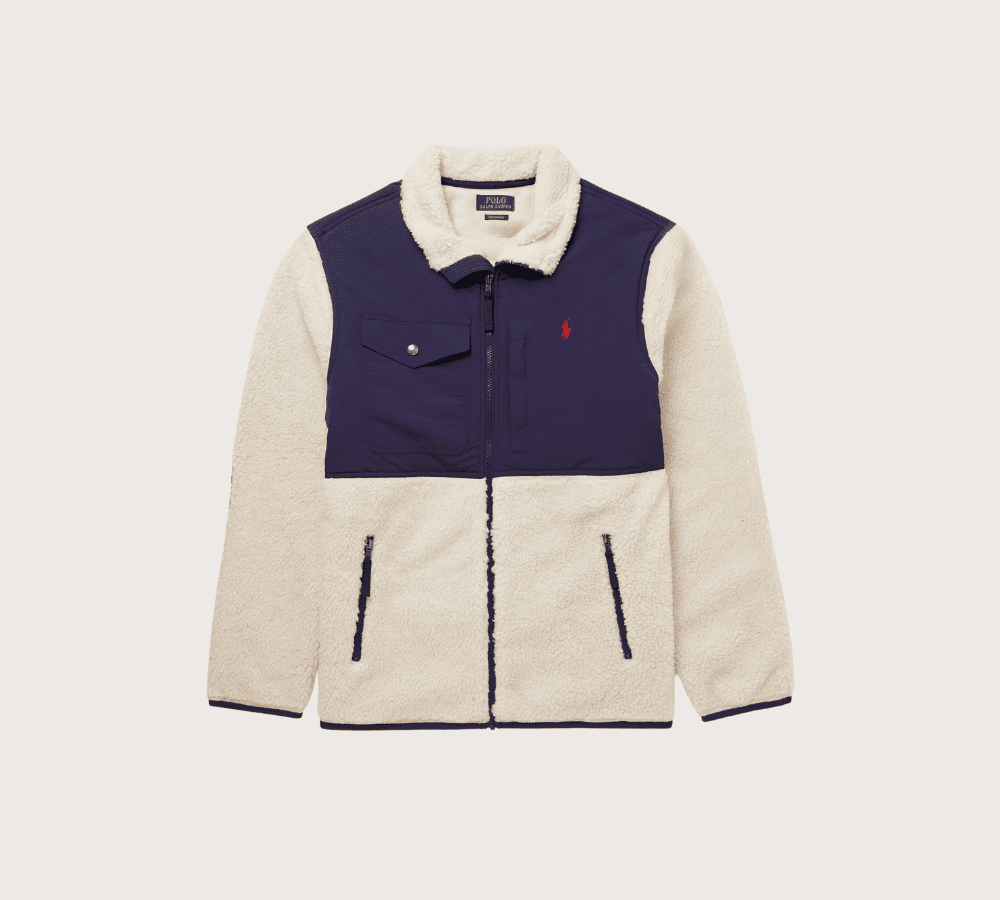 There is no denying fleece is everywhere in menswear right now. Whether it is a hang-up from our working-from-home period or a desire for more functional and cosy clothing. It doesn't seem to be going anywhere, so you might as well do it right. This fleece has a recycled shell in navy and cream colourway. A versatile number you won't want to take off.
6. All Saints Sherpa Shirt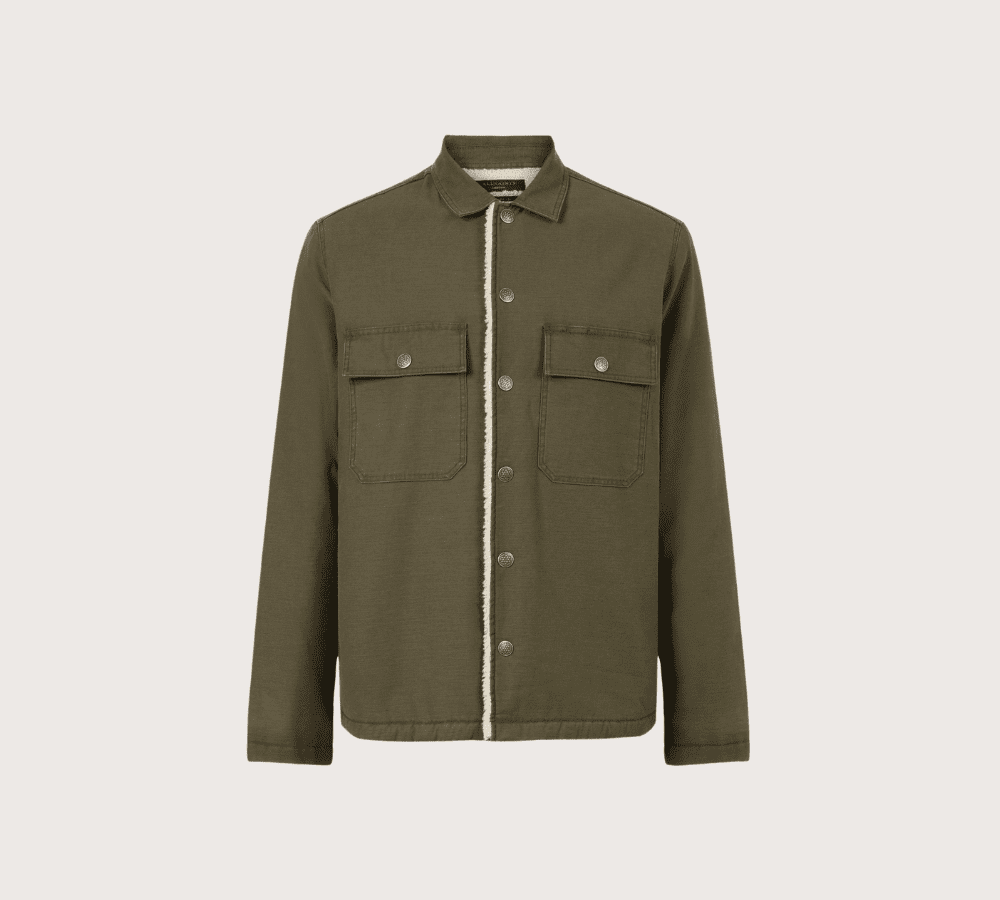 These days men can grab themselves a sherpa-lined anything. All Saints have fashioned the lining into an insulating layer for their Radar Light Jacket. With a style reminiscent of an overshirt, this would look nice, partnered solely with some slim-fitting jeans and trainers. But, it is light enough to become mid-layer beneath an overcoat if the weather turns.
7. Drake's Buffalo Check Jacket
The curved outline of the hand-warmer pockets and scalloped collar brings real interest to this pick from Drake's. The American vibe fuses nicely with a sense of British country to produce a classic piece with all the hallmarks of quality we expect from this brand.
8. Thisisneverthat Sherpa Fleece Vest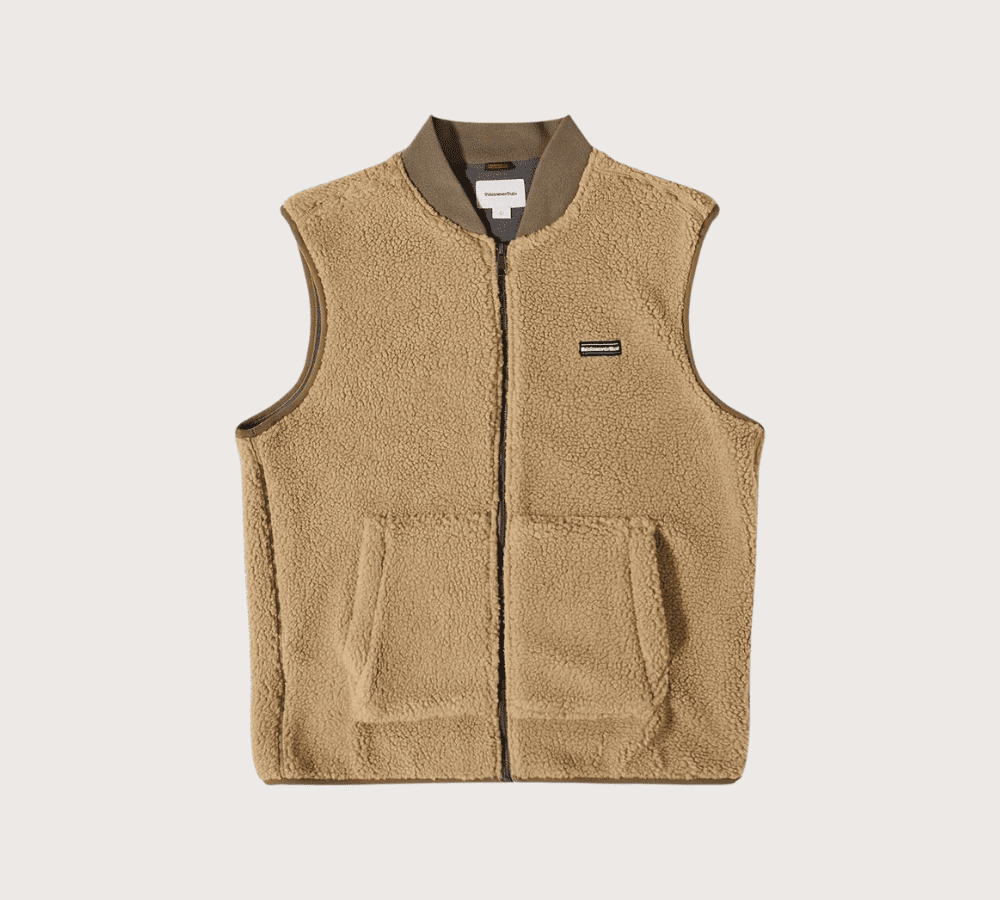 This cult Japanese brand has won an army of fans by recreating iconic streetwear designs from the 90s and 2000s. This sherpa vest has tons of retro charm but feels contemporary enough not to go out of fashion in a heartbeat. Not content with the warming qualities of sherpa, the brand has introduced a Thermolite lining for additional insulation.
9. Reiss Sherpa-lined biker jacket
Nothing says masculinity like a biker jacket. This relaxed-fit sherpa-lined biker jacket from Reiss has an oversized collar and buckled neckline for added drama. It is a modern take on a time-honoured menswear piece in a sleek, black colour. Rock it with black denim and boots and, ideally, a Harley.
10. Mki Miyuki-Zoku Sherpa Hoody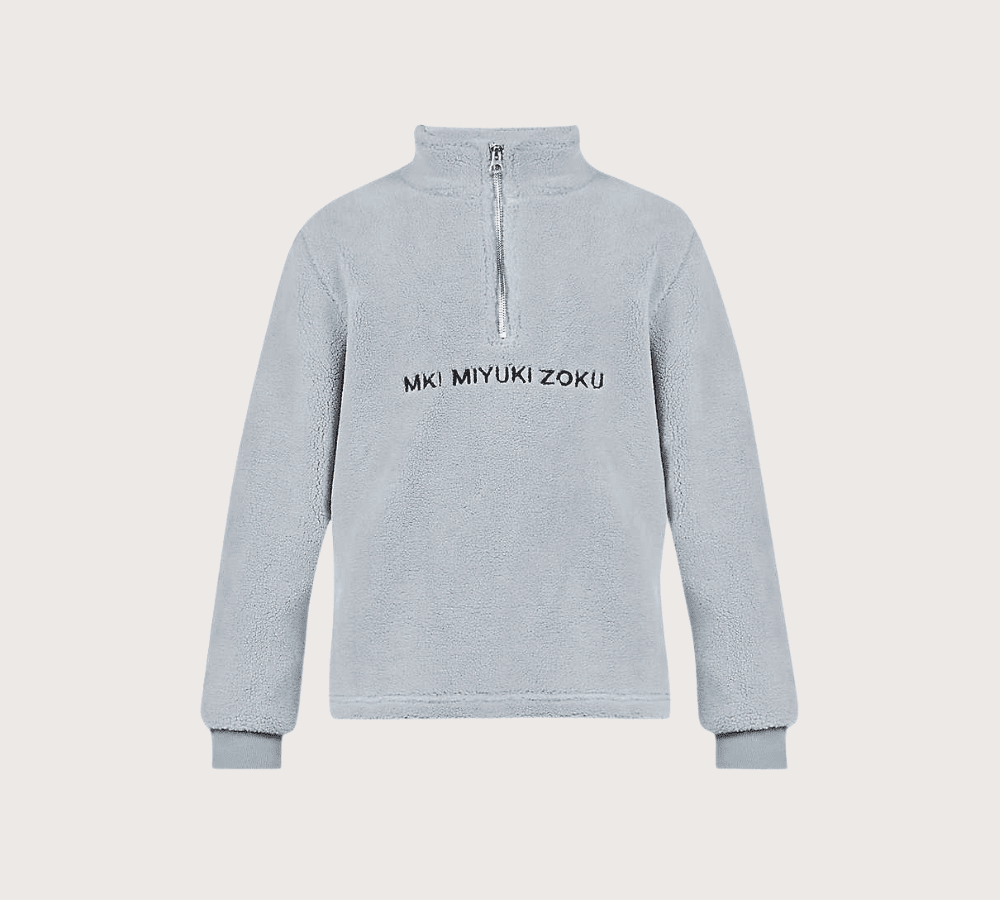 Sometimes we don't necessarily need a sherpa jacket. We need those warming properties in any form we can get our hands on. This funnel neck option has a work-from-home aura, though men can just as easily make it a daily rotation choice for errands or a coffee date. Don't hide this one away from the world.
11. Wrangler Sherpa Flannel Shirt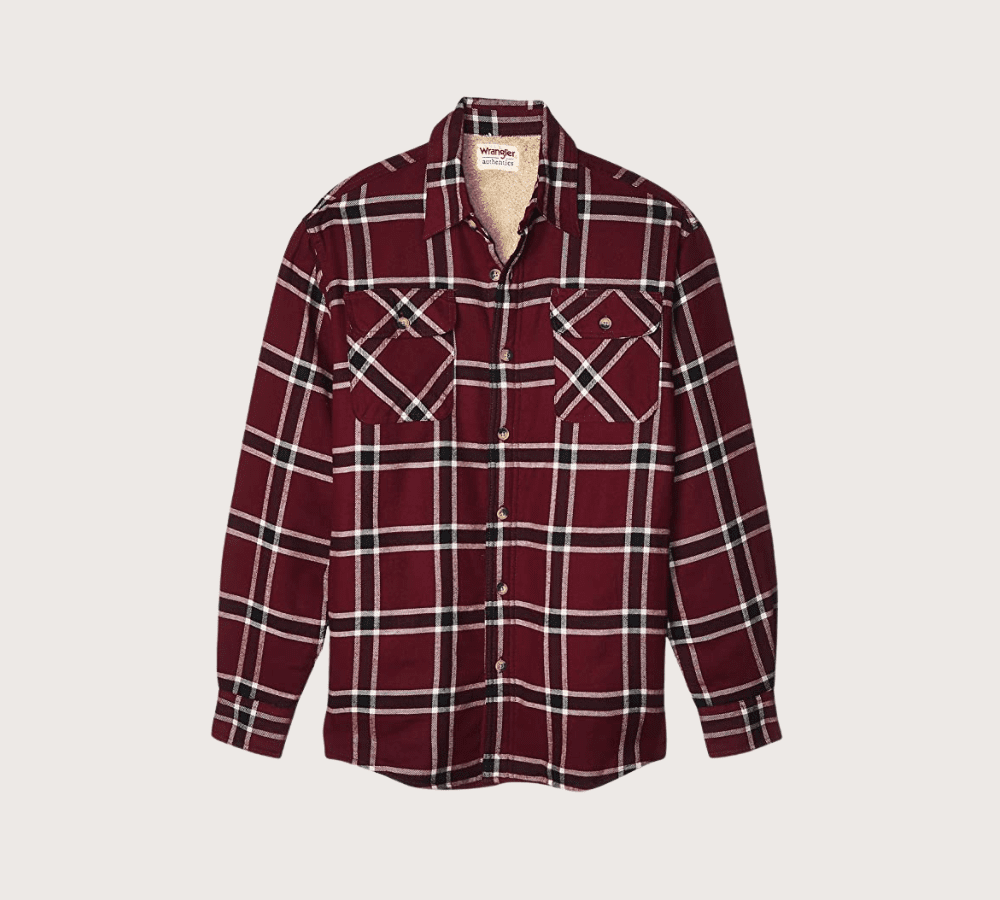 This shirt from Wrangler is constructed to be comfortable and toasty, a hybrid we need when the mercury drops. The rugged aesthetic is supported by a hard-wearing exterior that can take on the rigours of daily life. A flannel shirt is an essential menswear item. Now it has been upgraded.
12. Woolrich Sherpa Trucker Jacket
In the colder months, men need outerwear they can rely on. Woolrich has been in the game since 1830, so they know a thing or two about how to keep guys efficiently dressed at this time of year. With unrivalled waterproofing and that baby-soft lining, this coat delivers everything we need. The overall style would work well, partnered with a flannel shirt for a semblance of all-American ruggedness.
13. J Crew Nordic Sherpa Fleece
The waistband on this J Crew sherpa fleece adds a contrasting colour and will tuck in the waist, making this a slightly more streamlined silhouette. The result is a more versatile and flattering garment that men can wear over a shirt and formal trousers for a smart casual outfit.
14. Uniqlo Windproof Outer Fleece
Helping to block out any biting cold wind, the added benefit of a very affordable price makes this Uniqlo number an easy pick for this sherpa list. You'll need to embrace the full teddy bear look when wearing, but styled right, men can easily pull off this jacket while staying warm and fuzzy.
15. Patagonia Retro Fleece
What Patagonia isn't privy to when it comes to functional outdoor clothing isn't worth knowing. The brand has been producing sustainable and transparent garments since the 70s. Initially focused towards climbers and outdoor sporting types, as fashion changes, so has the broader adaption of products like this 90s-looking fleece. A classic fit, we think you'll love the quality and everything the brand stands for.