Minimalist watches are a fantastic way to introduce simple and elegant design pieces into your wardrobe. They are incredibly versatile, equally great matched with a suit or just with jeans and a t-shirt. Their simplistic attributes are what has made this style of watch so popular over recent years.
Despite minimalist watches being some of the most reasonably priced timepieces around they still have a tendency, like with all watches, to quickly scale in price. We would never encourage any gent to live beyond their means and every man will have a different budget. As such, we have brought together a list of our favourite minimalist watches available for under £200 fresh for 2020.
Related Post: The Best Minimalist Watches Watches To Buy 2023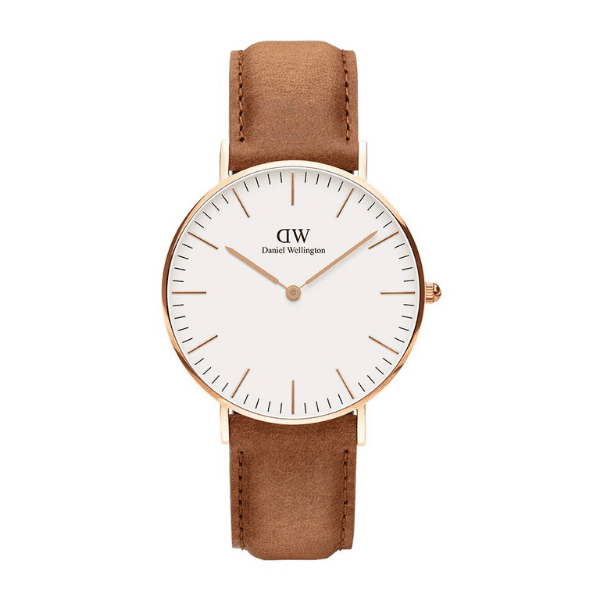 1. Daniel Wellington Durham Watch
With a strap that will age naturally over time due to its treatment with vegetable oil, this watch has an elegant and timeless style. The watch face is clean and simple and the contrast of brown strap with gold dial trim is a classic partnership. Daniel Wellington have built up a strong reputation for delivering great, affordable, minimalist watches and the Durham piece is no exception.
Price: £149
Movement: Quartz
Water Resistance: 30 metres
Case Diameter: 36mm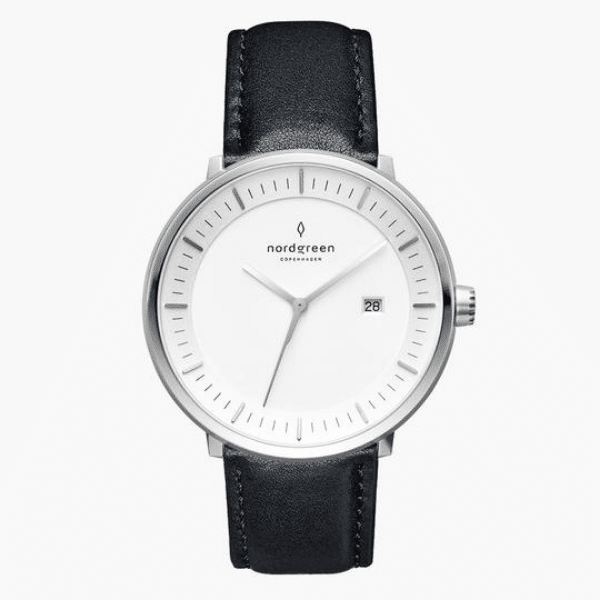 2. Nordgreen Philosopher
A watch brand that creates great pieces and has a sustainable cause attached is a win-win for us. For every watch sold, Nordgreen will give to one of three charities. You enter your serial number and choose the cause post-purchase. This timepiece is bold and beautiful with an inverted number dial. We like the black leather strap on the Philosopher but you can pick a variety to suit your taste. Each Nordgreen watch is designed by the renowned designer Jakob Wagner and encapsulates the spirit of Danish minimalism.
Price: £164
Movement: Quartz
Water Resistance: Up tp 3 ATM
Case Diameter: 36mm or 40mm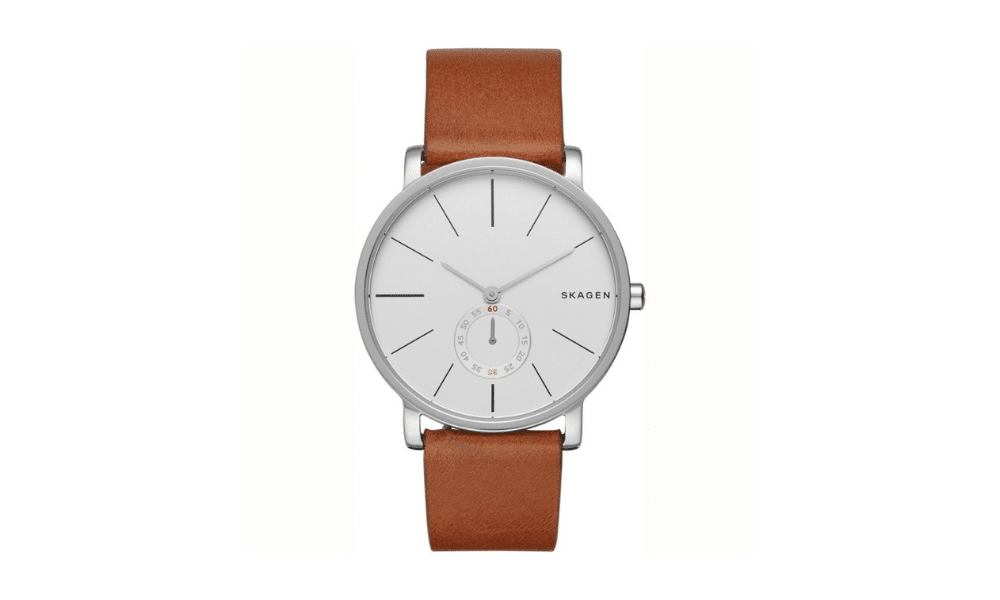 3. Skagen Hagen Watch
This stainless steel Skagen watch encasses a minimalist aesthetic. Another Danish brand on the list, Skagen are famed for innovative watches that are both functional and stylishly pleasing. With no numbers present on the dial this plays further into the art of minimalism but Skagen have put a twist on this with a distinctive second timer.
Price: £165
Movement: Quartz
Water Resistance: 50 metres
Case Diameter: 40mm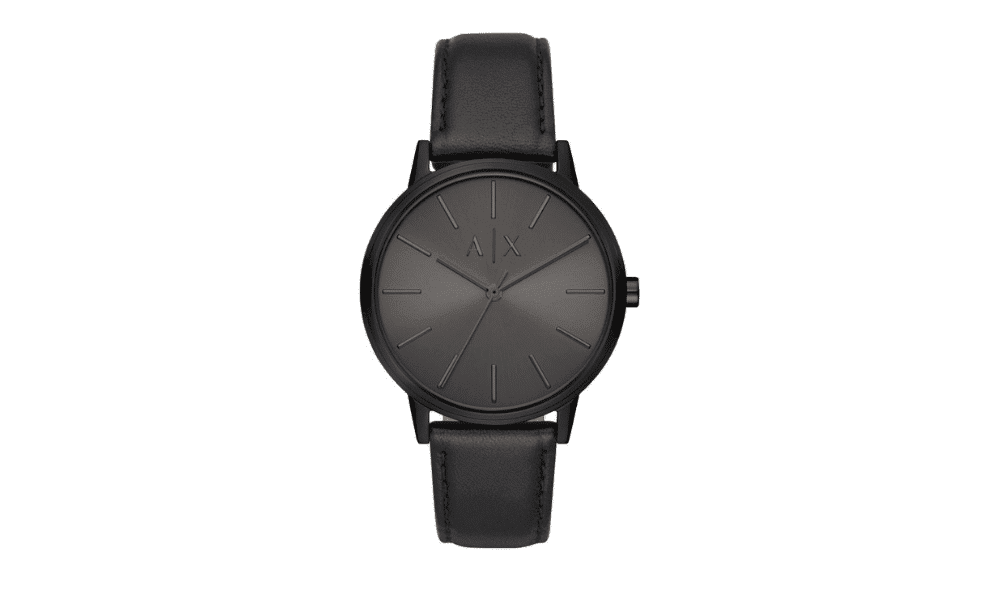 4. Armani Exchange Black Watch
This Armani Exchange watch is the perfect choice for the man looking for an alluring black timepiece to add to their collection. Armani Exchange watches are built to fast-paced lifestyle of modern urban living. This contemporary option evokes images of drinks in one of the cities best bars.
Price: £129
Movement: Quartz
Water Resistance: 50 metres
Case Diameter: 42mm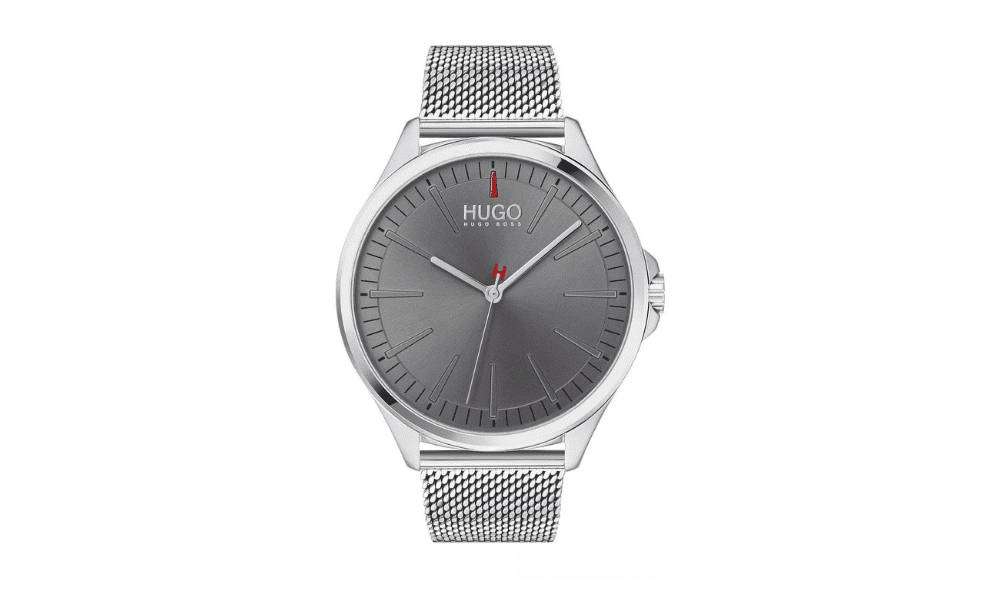 5. HUGO #SMASH Stainless Steel Mesh
This is an innovative version of a stainless steel mesh bracelet. Adorned with the signature H logo in a distinctive red colourway, this watch has enough tweaks to elevate it from a non-descript alternative. This Hugo Boss watch has a slightly large face dial with the case measuring in at 43mm, so a good choice for those that like eye-catching timepieces.
Price: £119
Movement: Quartz
Water Resistance: 50 metres
Case Diameter: 43mm
6. Bulova Classic Brown Leather
Bulova have been producing timepieces since 1875. This classic brown strap watch has all the makings of a watch much more expensive than the reasonable £129 would suggest. Ideal for men looking for a smarter watch to add to their collection, this piece would be great with a nice navy blue suit.
Price: £129
Movement: Quartz
Water Resistance: 30 metres
Case Diameter: 37mm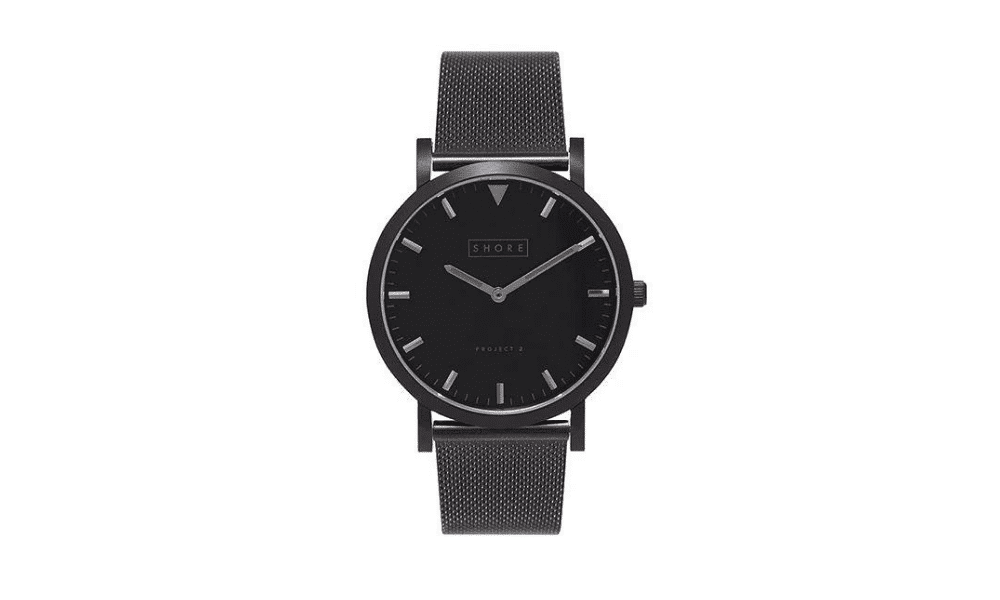 7. Shore Projects Falmouth
As you might expect from a brand inspired by the coastlines of Britain, this watch has a great water resistancy of up to 100 metres. Only available directly from the Shore Projects this watch has a cool vintage style to it. It will withstand both what the British weather and your modern lifestyle will throw at it with ease. A popular watch from a charming British brand.
Price: $145
Movement: Quartz
Water Resistance: 100 metres
Case Diameter: 39mm & 7.9mm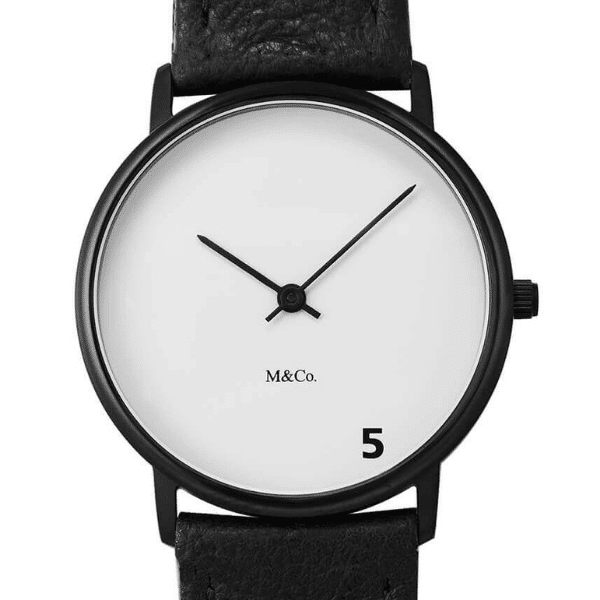 8. M&Co 5 O'Clock
Either a dreaded reminder of when you clock off work or something to look forward to, this watch is bundles of fun. Creating art for your wrist, M&Co focus on bringing inexpensive ways to bring world-class design to life. Evert watch from M&Co is made of black electroplated aluminium ensuring a finish that stays looking newer for longer.
Price: £109
Case Diameter: 33mm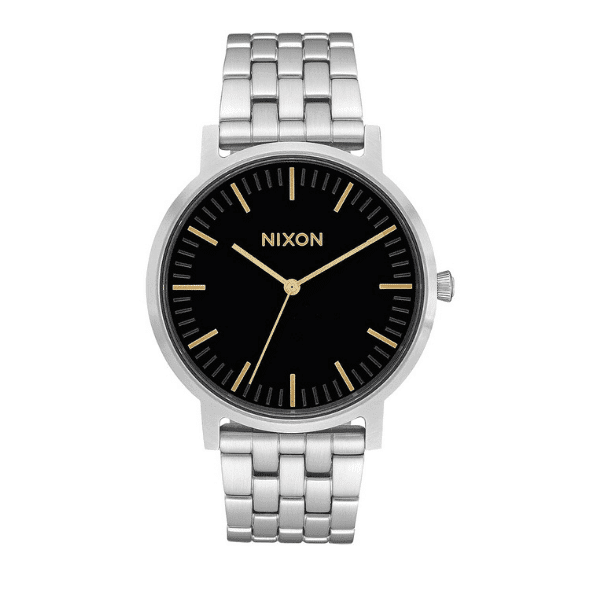 9. Nixon Porter Watch
This watch from Nixon will withstand everything you throw at it. Encassed in a custom stainless steel case it features hardened mineral crystal and a double gasket crown. A timepiece for men who appreciate the finer things, it has a sleek profile that elevate any outfit you wear with it.
Price: £165
Movement: Quartz
Water Resistance: 50 metres
Case Diameter: 40mm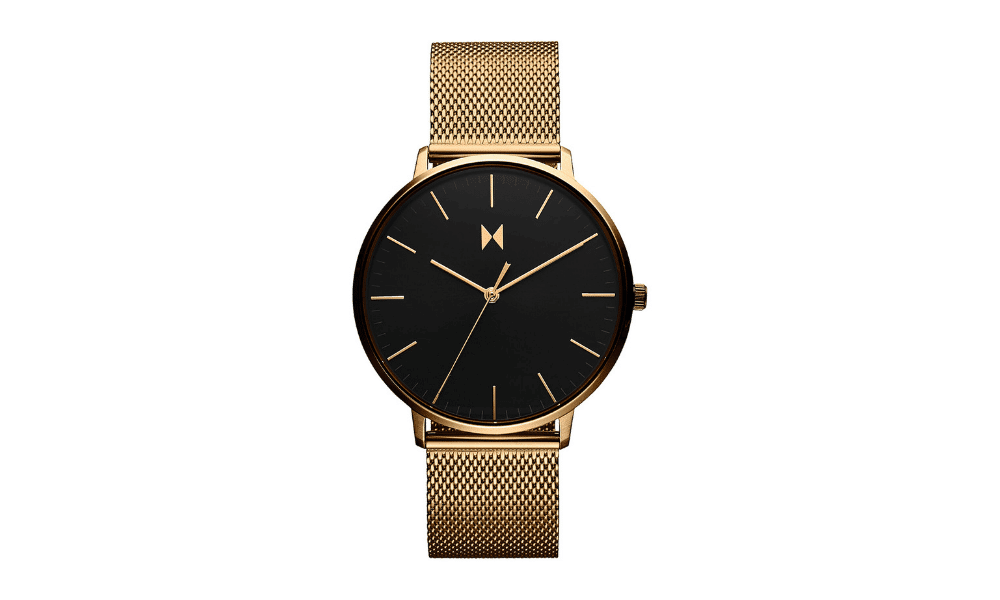 10. MVMT Legacy Gold
Renowned for their fantastically priced minimalist watches, MVMT does not disapoint with the Legacy Gold. It screams sophistication with a constrasting gold steel mesh and black dial. This sleek design features hardened mineral crystal in the glass face to protect from scratches.
Price: £109
Movement: Quartz
Water Resistance: Up to 3 ATM