Since its inception in the mid-1800s, the men's baseball cap has evolved from a sporting accessory to a menswear mainstay. A simple design made contemporary through fabrics like cashmere or wool blends has kept it relevant. So much so, aside from the practical nature of shielding your face from the sun. It can deliver a unique touch to an off-duty outfit, whether avoiding the paparazzi or having a bad hair day.
It was 70s Hollywood that catapulted this hat style into the mainstream. Staying true to an understated design in a timeless cut means we can take our style cues from the men of that era. And with summer on the horizon and hazy days incoming, it has never been a better time to start thinking about your warm-weather accessories.
Unfortunately, every brand, from high street to luxe-fashion, has a cap in its arsenal. To cut through the noise, we focus only on the best headwear options. That means baseball caps crafted from hard-wearing fabrics in a fit perfectly suited for a modern man's wardrobe.
Read on for our picks of the best men's baseball caps to buy.
1. Uniqlo Washed Twill Cap
We always applaud how Uniqlo can offer men a go-to place to stock up on basics at a great price. This men's baseball cap is a classic shape but has been given character with a vibrant blue colourway. Be sure to partner with a relaxed-fit oxford shirt and chino shorts for a Hamptons-inspired summer look.
2. Loro Piana Cashmere Baseball Cap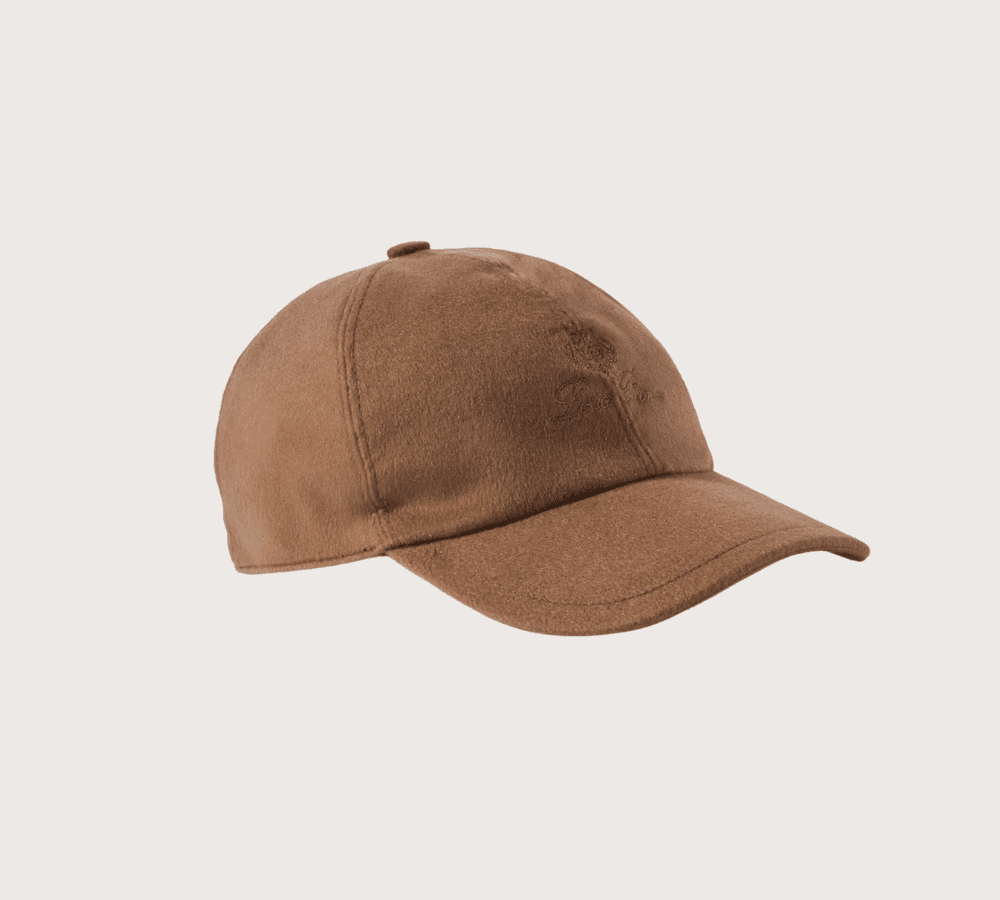 Turning their premium hand to accessories, Loro Piana has brought a luxurious look with a cashmere baseball cap. Developed using the brand's innovative Storm System® technology, the cashmere will easily repel light wind and rain. Ideal for the unpredictable British weather.
3. Arket Wool Blend Cap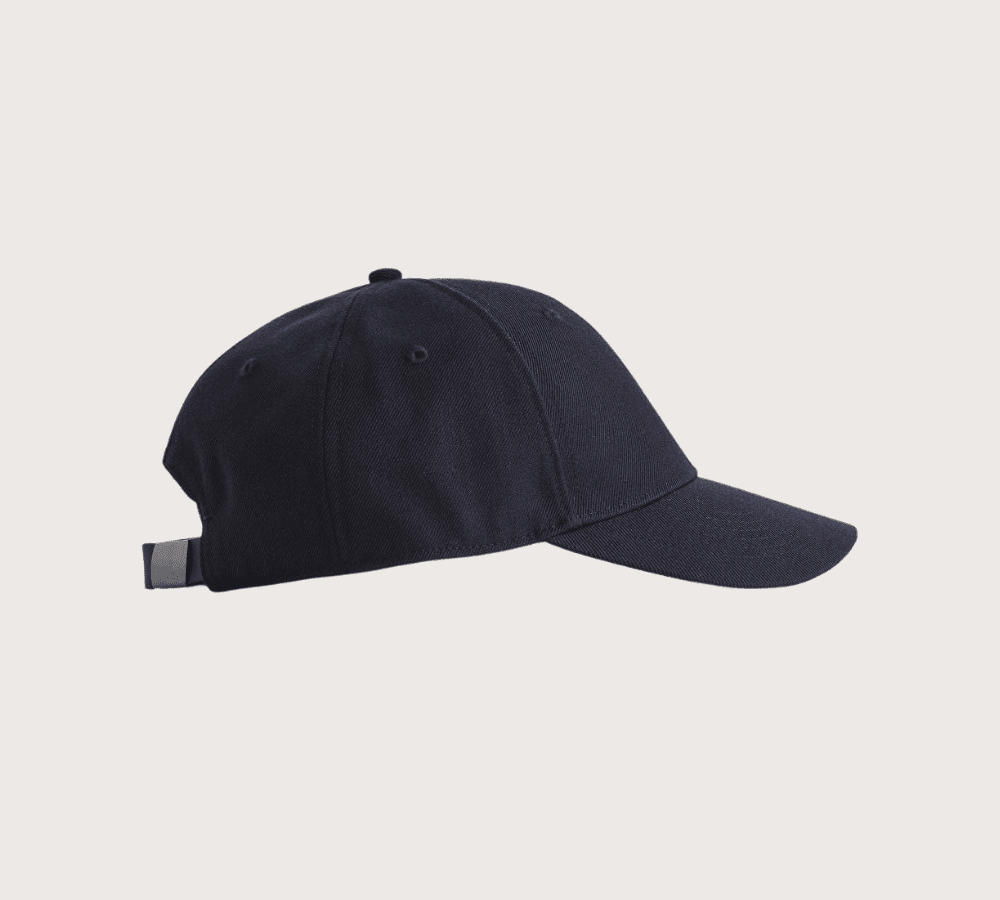 The master of Scandinavian minimalism, Arket, as expected, has kept it understated with their headwear. This baseball cap features a classic 6-panel design, with fabric made from wool and recycled polyester. A simple, but effective choice for men.
4. Human Made Duck Cap
Proof that classic men's baseball caps don't have to be boring. This understated piece has been given a face-lift with yellow trim and duck embroidery. You wouldn't know that the man behind this outdoor brand is none other than the Japanese fashion designer, Nigo.
5. Reiss Ashby Wool Blend Baseball Cap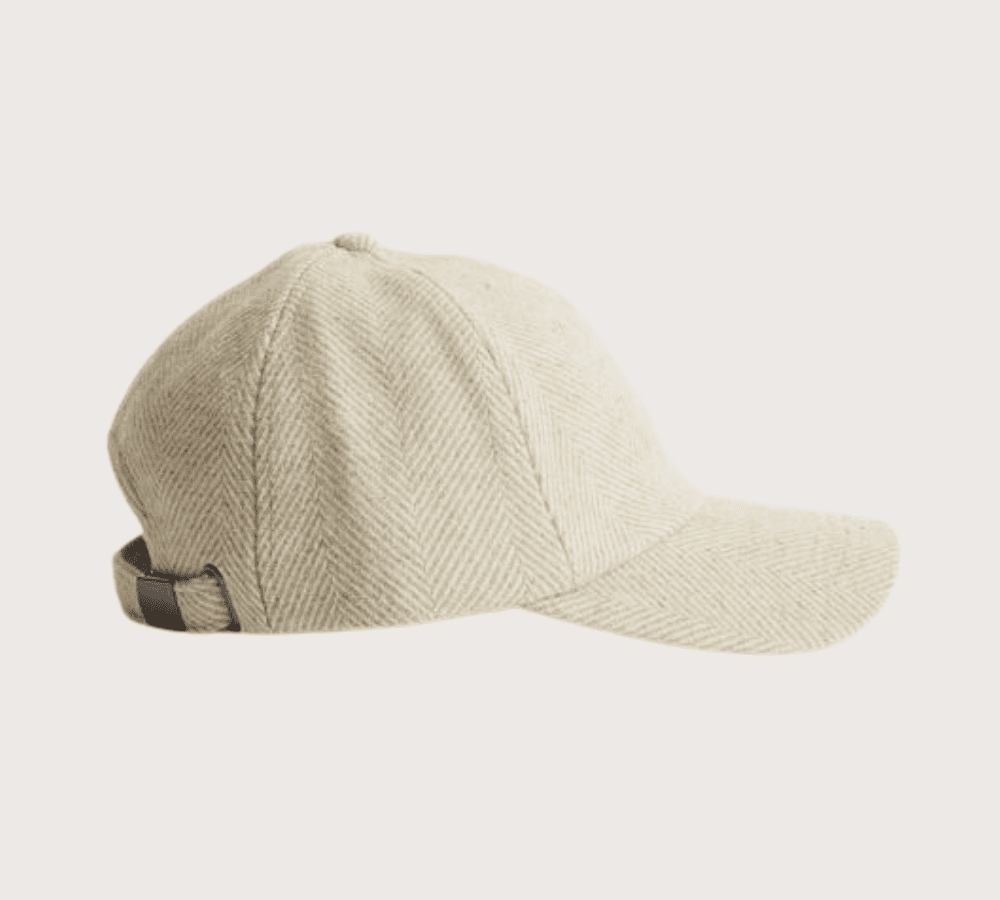 Create some interest and depth by playing with fabrics. This wool-blend cap from Reiss will draw the eye nicely and complete your weekend outfit choice. Subtle enough to be worn with a mix of colours, it is a versatile favourite.
6. Patagonia Range Cap
Patagonia seems to be the name on the lips of most menswear enthusiasts due to the surge in the popularity of outdoor clothing. This workwear-style men's baseball cap is ideal for lovers of shackets and denim. A great pick to take you through summer and beyond.
7. Gallery Dept. Chateau Josué Cap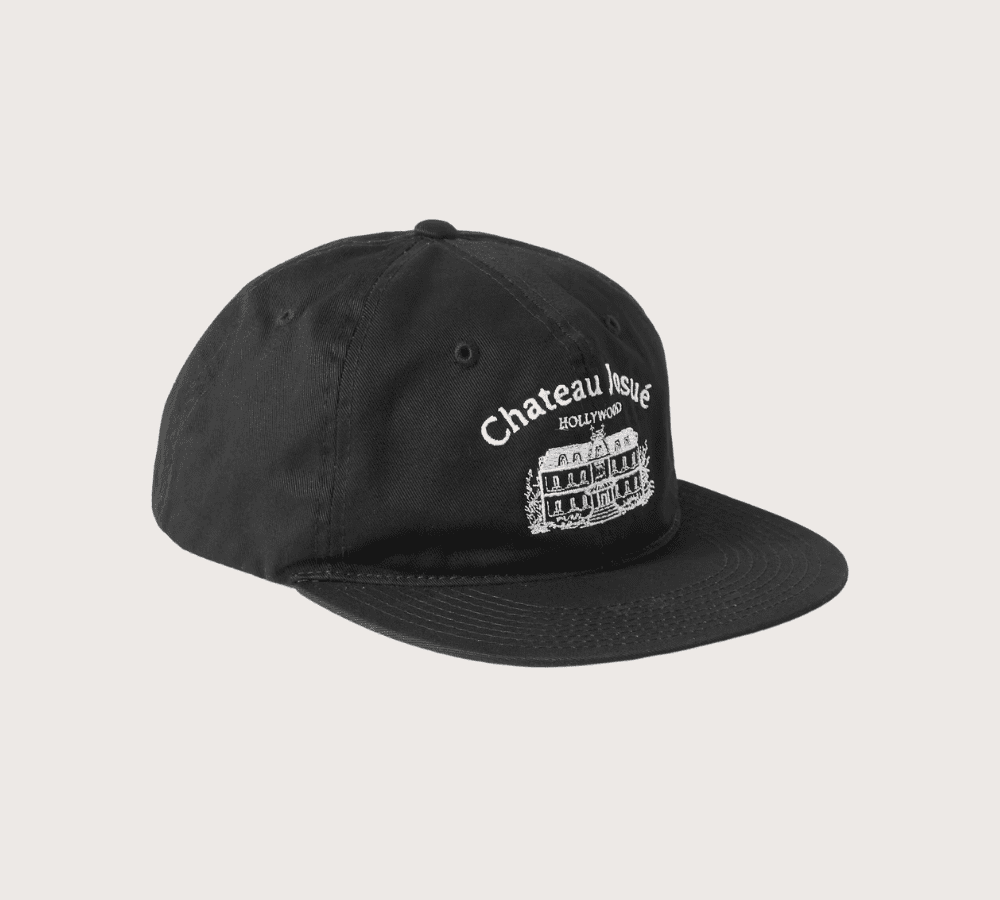 A coveted piece, this cap from the LA brand Gallery Department is more toned down than their wider offering. Though, it still manages to bring that effortless cool spirit we know from them.
8. Mango Organic Cotton Cap
Incorporating earthy tones, our next pick has us longing for hazy evening walks and drinks by the sand. It is a classic wear-with-everything cap that won't go out of style when you step back on home soil. Just make sure you have a nice tan to go with it.
9. Ebbets Field Flannels Harvard University 1950 Cap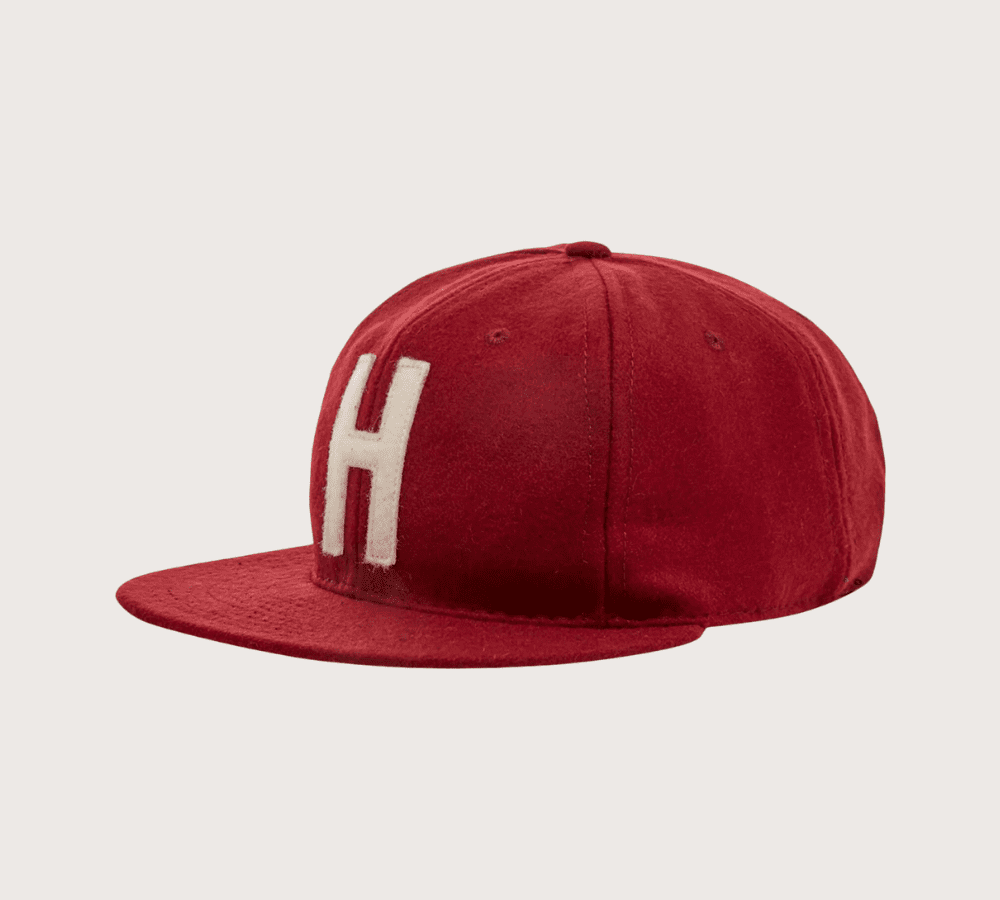 Feel like you are heading into bat with this 1950s-inspired baseball cap. Famous for its reproduction of old sportswear caps, Ebbets Field Flannels has looked to Harvard University for this one. Adorned with an 'H' for the university this piece has a flat peak and six-panel construction. A home run if ever we saw one.
10. Foret Surf Cap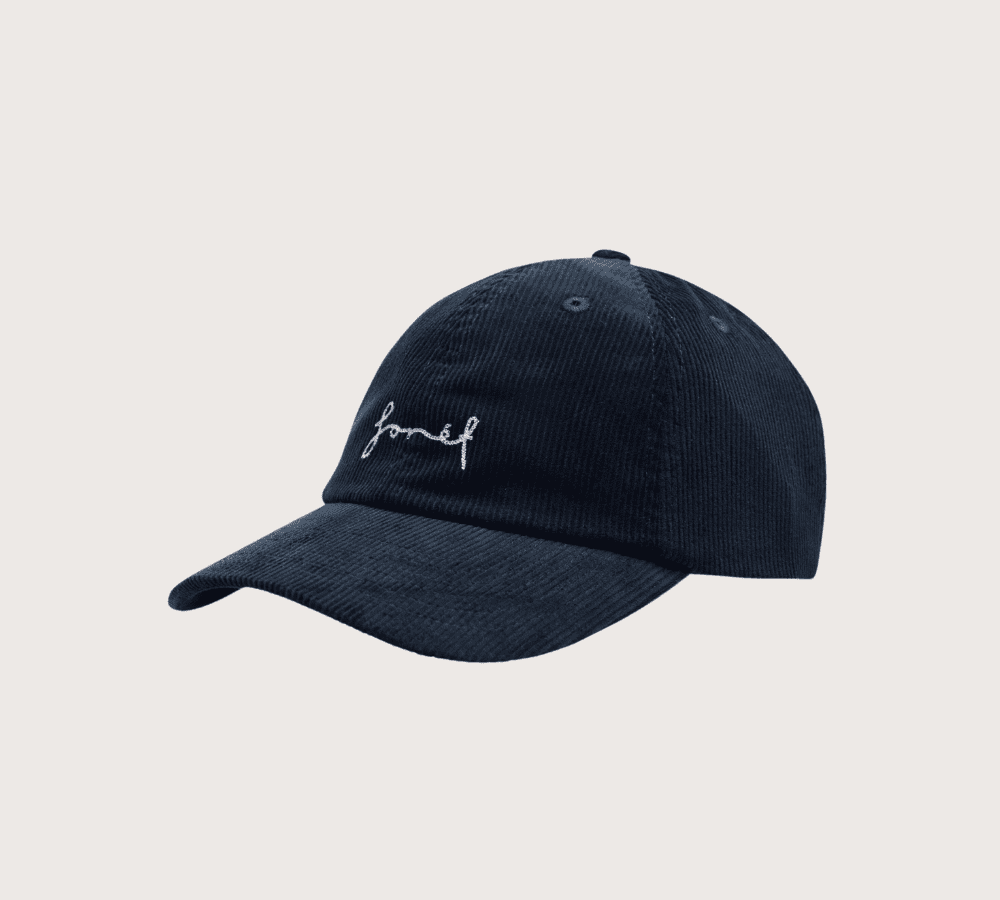 If you are a guy that needs a cap to integrate into your current wardrobe seamlessly? Then, Foret, have you covered. A timeless design, with eyelets for breathability, the corduroy finish gives it a contemporary twist. It's a go-to daily essential.
11. J Crew Garment Dyed Baseball Cap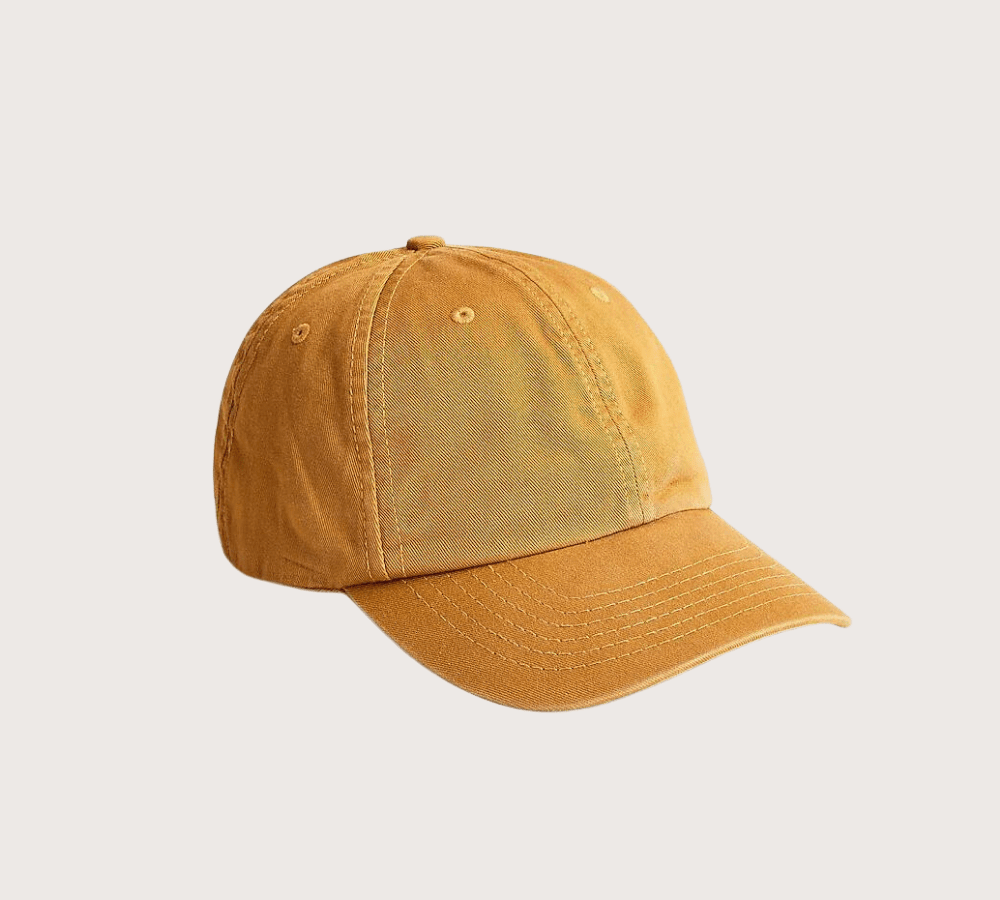 The garment-dyed process used when making this cap gives it a unique imperfection. As always, with J Crew, we get an elevated classic. This one has been expertly made in the U.S.A. The bold "Pale Toffee" colour choice is a welcome addition to our summer wardrobe.
12. GANT Graphic Baseball Cap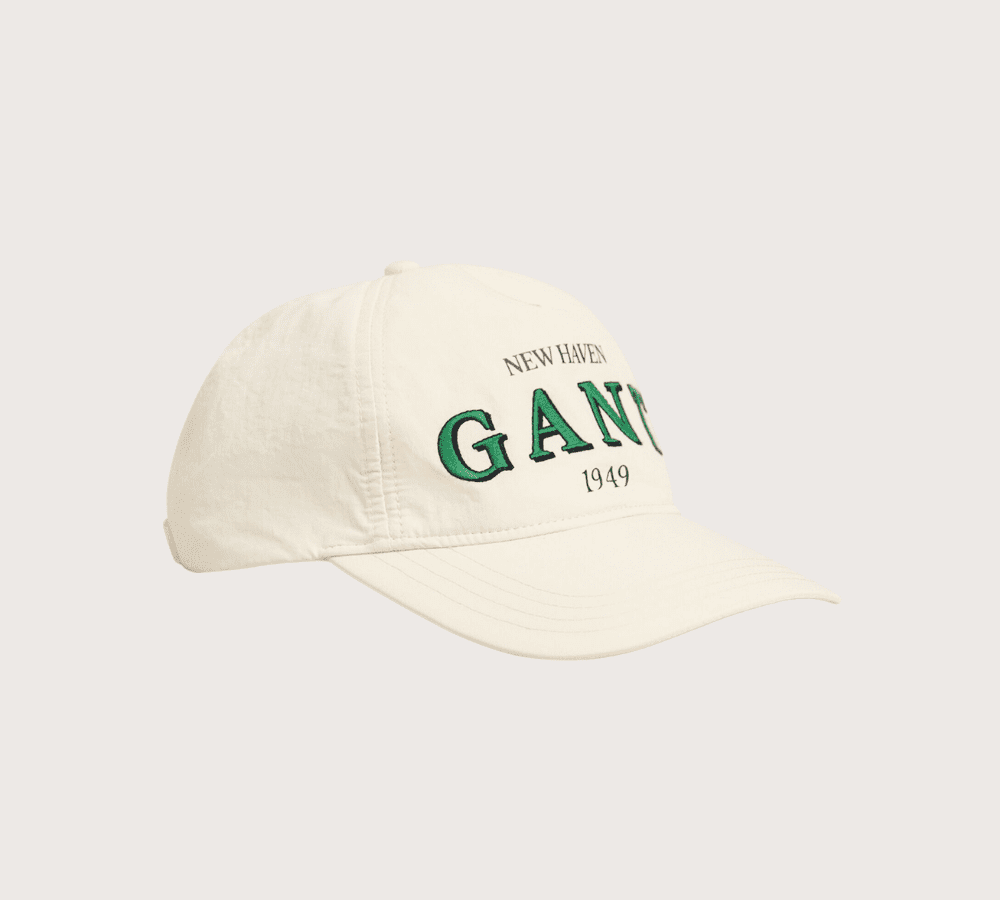 With a welcome nod to their heritage, this GANT baseball cap is chock-full of preppy vibes. It has an adjustable strap and an engraved silver metal clasp at the back. But, the bold font finessed with green branding has won our hearts.
13. Norse Projects Logo-Embroidered Cap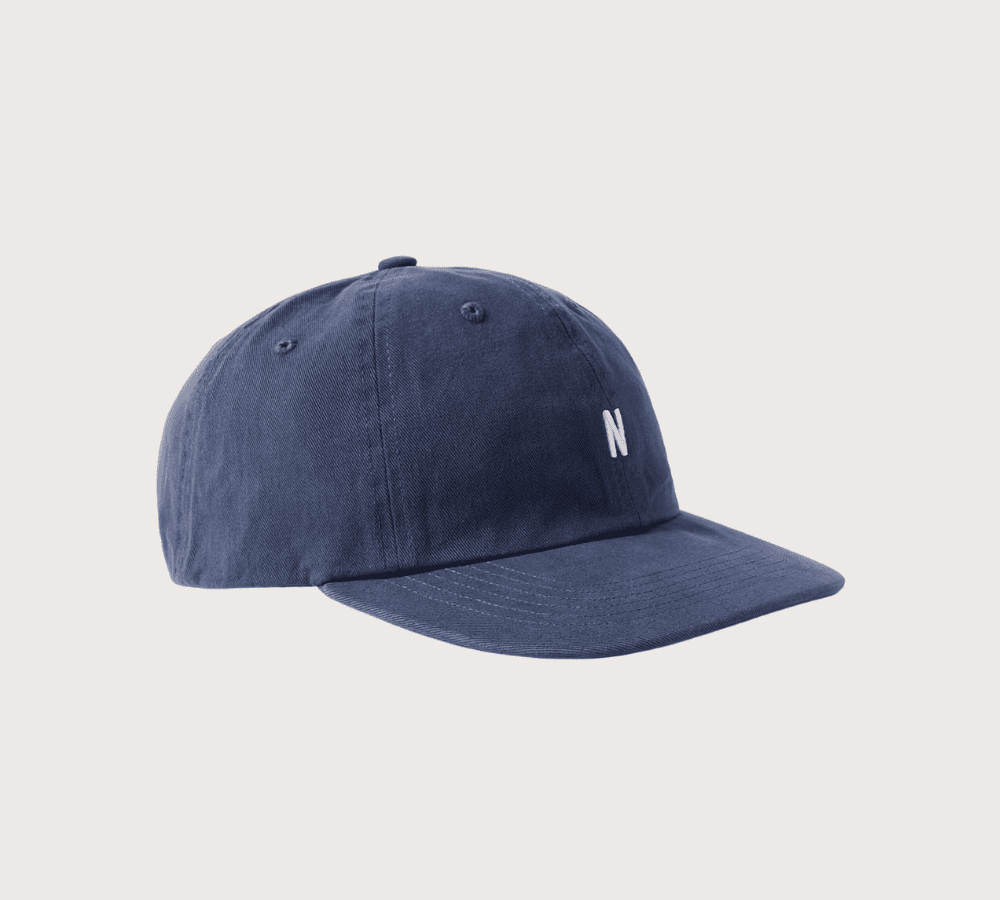 Norse Projects has always tried to include a cap in its collections. The latest inception is a twill sports cap made in the US. A subtle 'N' can be seen on the front and plays into the Danish brand's no-nonsense approach to menswear.
14. Closed Logo Men's Baseball Cap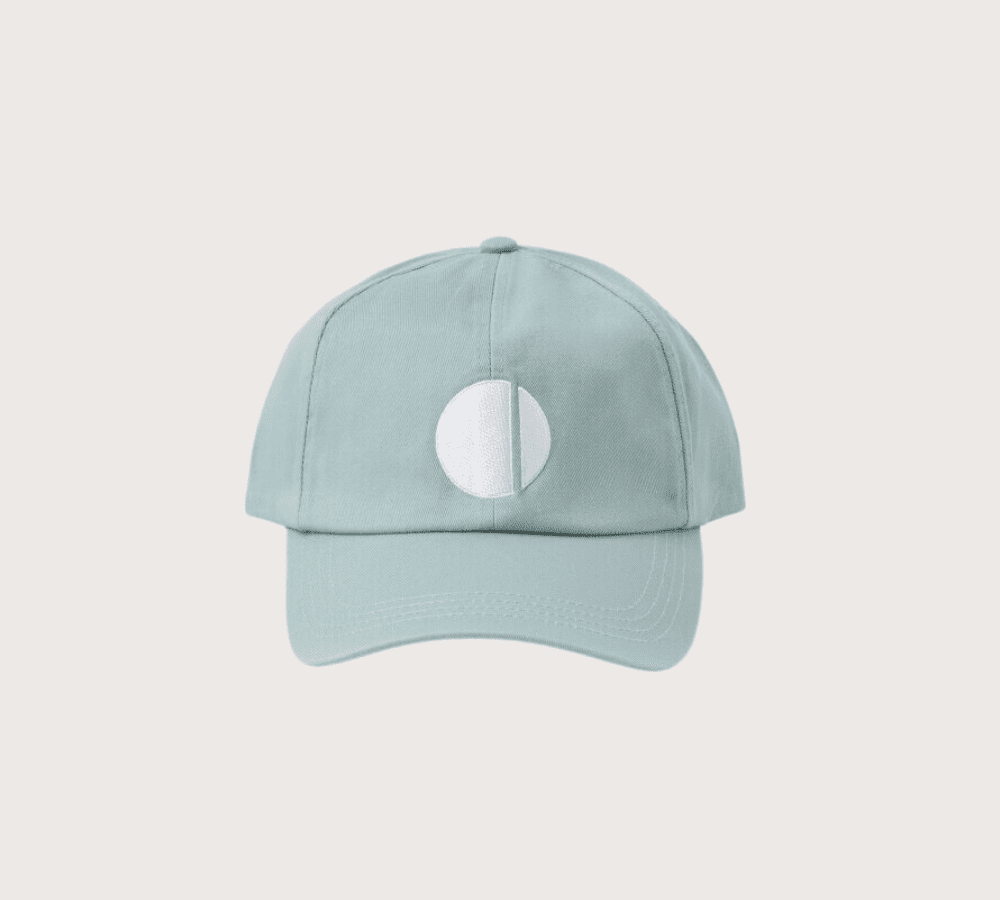 Pastel hues appear from everywhere once the sun starts to creep out. So, embrace it with virtue by choosing this pared-back logo cap from Closed. Rather than being an afterthought, this cap enables men to use headwear as the starting point for picking an outfit.
15. Polo Ralph Lauren Stretch-Cotton Cap
For the OG of sports caps, we have opted for the coloured polo player embroidered logo instead of the traditional single-colour version. This freshens things up and adds playfulness to a design we know and love.