To stylish men, a luxury watch can be a true status purchase. It shows not only wealth (due to the cost) but also your refined taste. There are obvious immediate gratifications that we can get from the world around us. Investing in a luxury watch though shows dedication. It is to be cared for and appreciated over many years. An investment that can be passed down generations to prolong the memories it brings.
Crafting a luxury timepiece is a true art. Once you understand the mastery that goes into the mechanisms and hand finishes of the worlds best watches, you start to understand why they cause such as a furore among enthusiasts.
From internal movements to external aesthetic style, there is a lot to consider when purchasing. No matter if it is an eye-popping timepiece with all the extras or something more astute this guide brief you in no particular order the key players in the luxury watch market.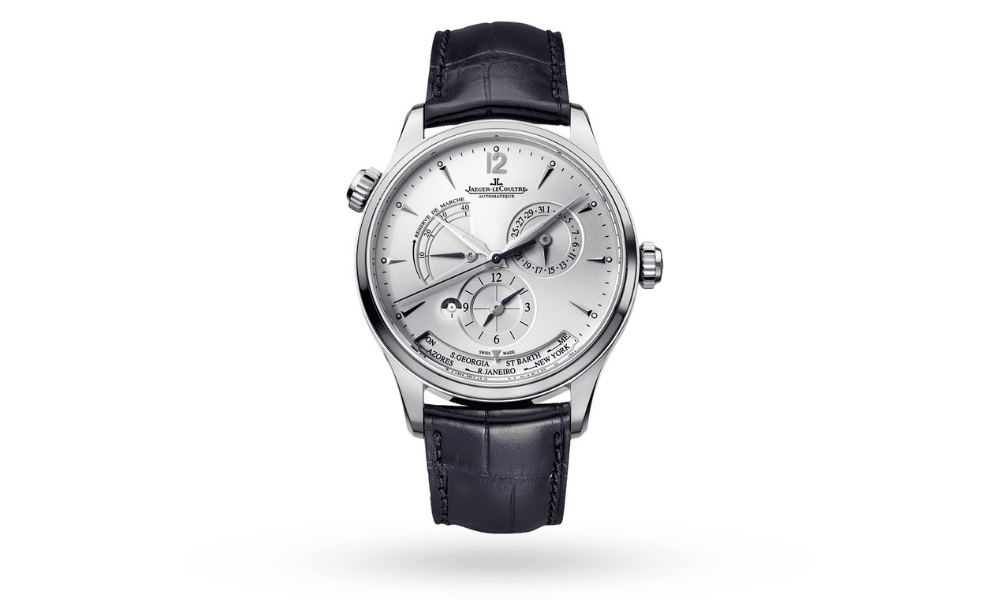 1. Jaeger Le Coultre
Since 1833, Jaeger Le Coultre has been creating its exquisite timepieces in its home in the Swiss Jura mountains. Every collection has a refined elegance to it. This reflects the expert skills and craftsmanship that goes into making every watch. From design to assembly, all elements are housed under one roof at their manufacturing headquarters.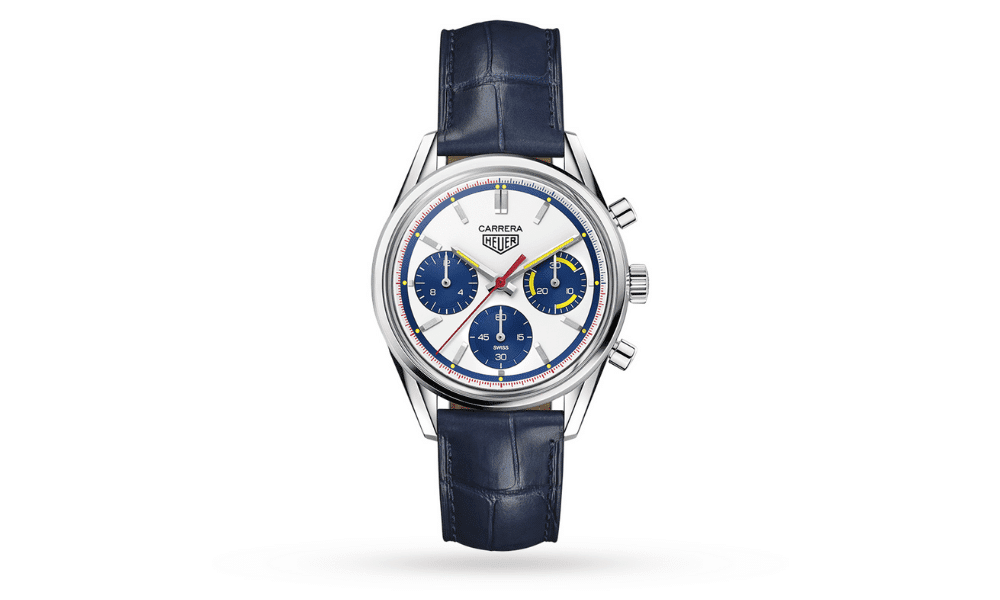 2. TAG Heuer
Watchmaking since 1860, TAG Heuer have never stood still when it comes to innovation. Constantly looking to evolve and break boundaries within the industry it has seen them expertly create the TAG Connected smartwatch. This sits alongside their more traditional quartz and swiss automatic watch movements.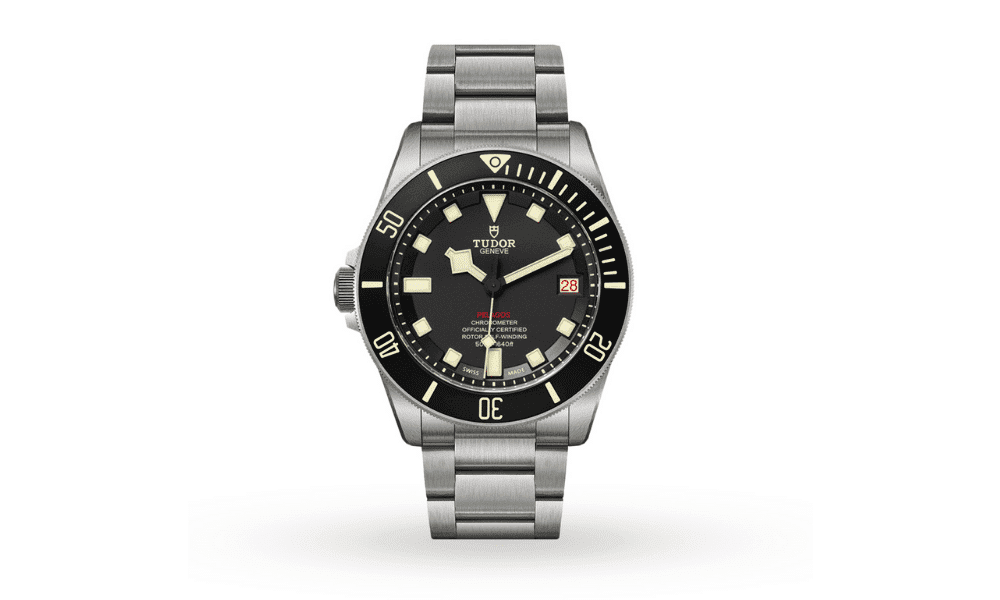 3. Tudor
Tudor was established by the founder of Rolex, Hans Wilsdorf. He wanted to give the quality and precision of Rolex but at a more affordable price. This commitment to expert timepieces without the high price tag has created a great entry-level luxury watch for men.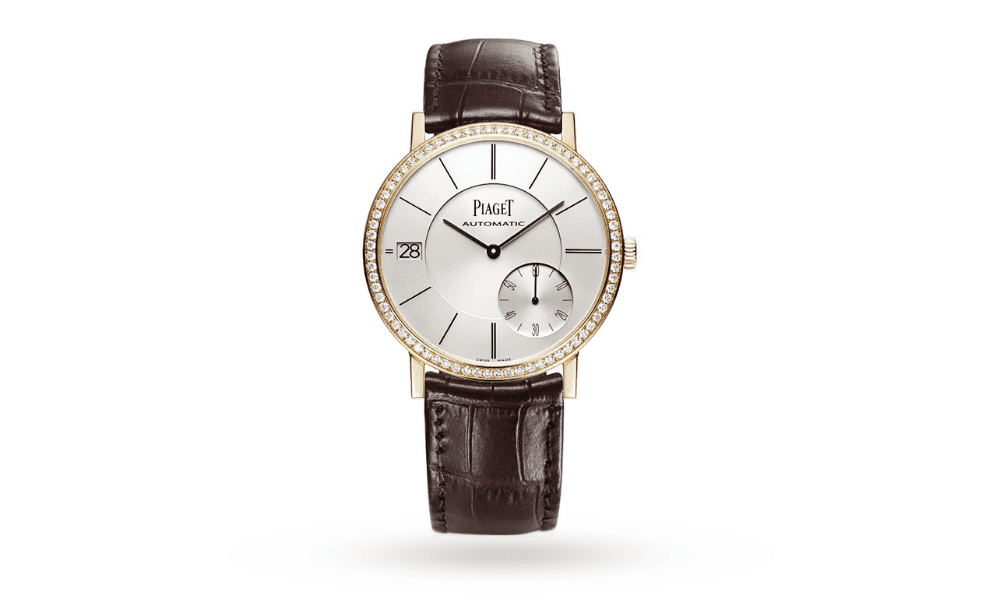 4. Piaget
The watches created by this Swiss brand are the epitome of luxury. Founded by Georges Edouard Piaget in La Côte-aux-Fées, Switzerland they are typically adorned with precious gemstones to purvey a sense of elegant extravagance. The unique savoir-faire of the brand is their blend of expert watchmaking with the refinement of jewellery making.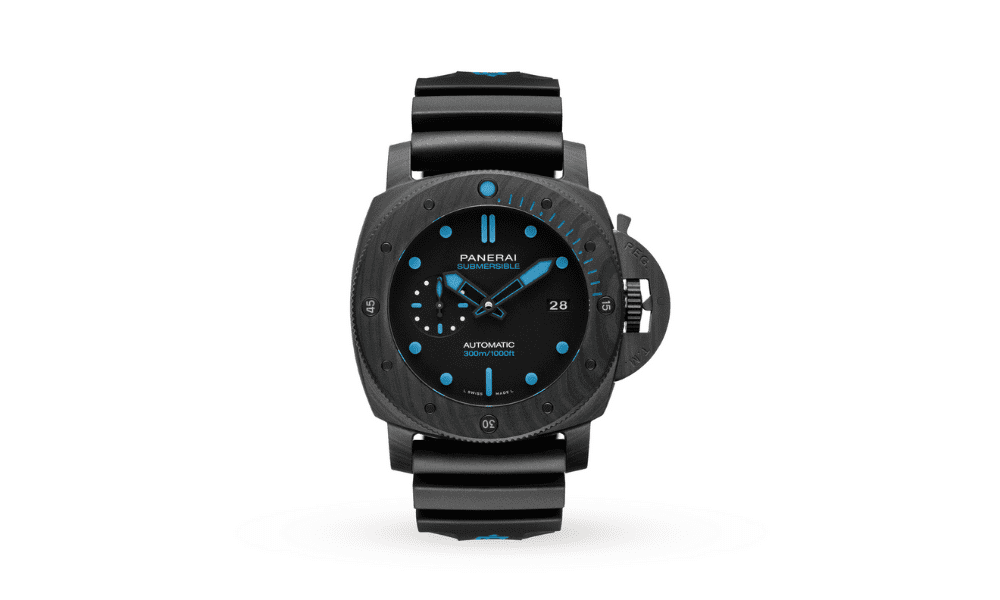 5. Panerai
Created to be used by deep-sea divers, Panerai watches are well-known for their luminosity in dark conditions. The official supplier to the Italian Navy, the watchmaking shop was founded in Florence in 1860. Available to the wider public since the 1990s, Panerai are characterised by their high water resistance, unique shape and have become highly collectable.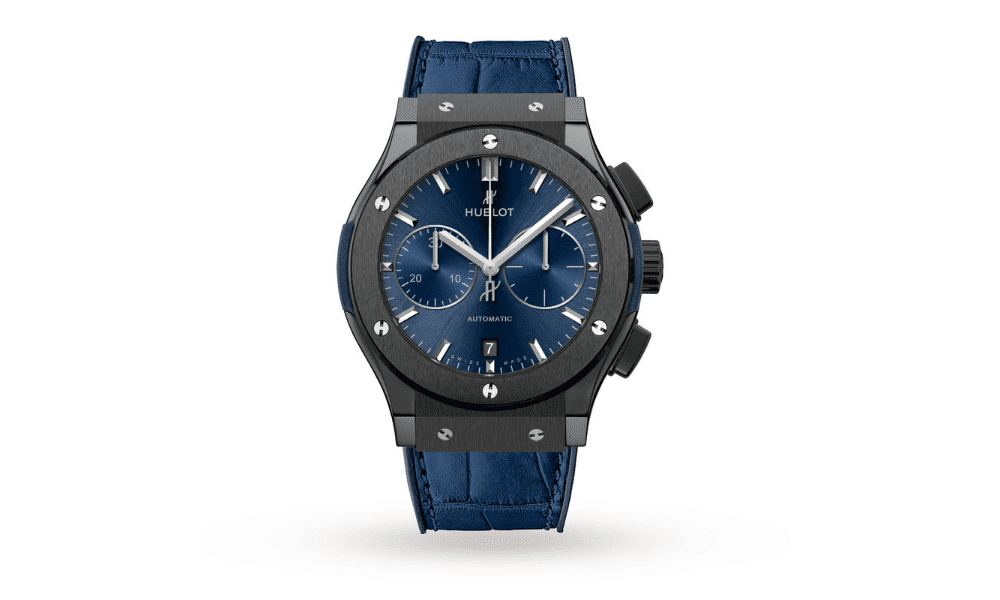 6. Hublot
Young in comparison to other luxury watchmakers, Hublot has been developing their unique watches since 1980. They were the first brand to combine gold and natural rubber. This fusion line was the only the start of their innovation. Hublot continues to invest in researching new technology and materials winning multiple awards along the way.
7. Chopard
Chopard was founded in Switzerland in 1860, by Louis-Ulysse Chopard. They have become highly popular for not only their watches but fine jewellery as well. Known for its state-of-the-art technology everything sold by the brand is made in one of its three production sites. This vertical integration allows them to encourage creativity among its skilled workforce.
8. Junghans
A tour-de-force in German watchmaking, Junghans deliver aesthetically pleasing watches with precision technology under the hood. Since its inception in 1861, the brand has stuck to an ethos of traditional craftsmanship fused with advanced technology. This is personified in their solar watch that uses precision radio solar movement to run completely independent of limited energy resources.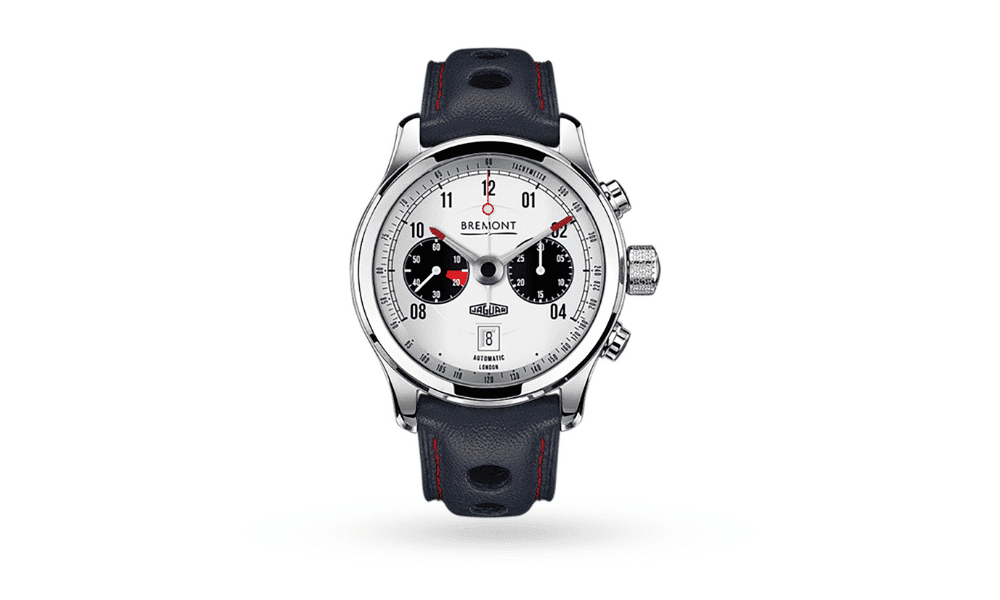 9. Bremont
British watch company, Bremont was founded by brothers Nick and Giles English. From their beautiful curves of the dial to the rigorous mechanical testing, everything about these pieces is steeped in quality. Inspired by a love of aviation, every watch is hand-built in small batches in the UK.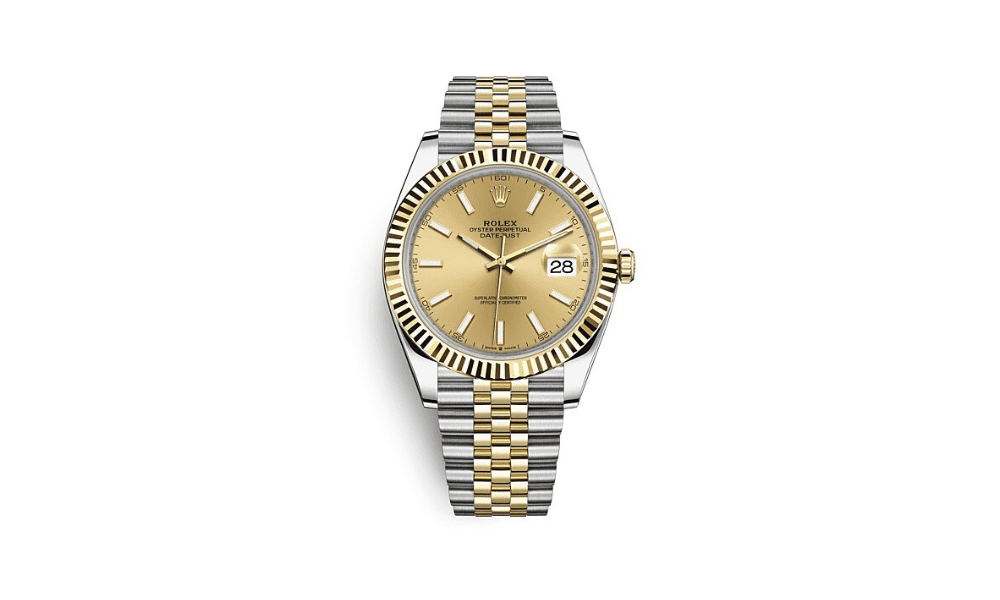 10. Rolex
The grandfather of luxury watches and probably the most well-known watch brand in the world. Rolex didn't get to the top by skimping on quality. Every watch is crafted from the finest materials with the brand manufacturing up to 2,000 pieces a day to this high standard. From Hollywood stars to politicians, Rolex has adorned the wrist of some of the most famous men in the world. This has only helped to cement their status as the most sought after watch brand on the market.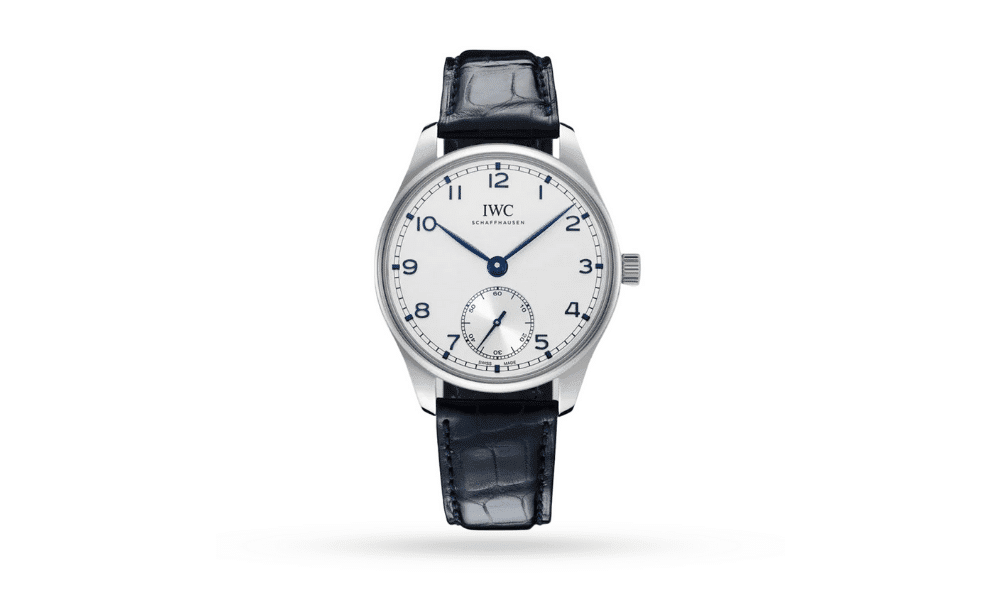 11. IWC Schaffhausen
Combining tradition and innovation, this watch company has been a major player in the luxury watch market since 1868. Worn by navigators, explorers and airmen there is a clear trust in the company's ability to deliver exceptional timepieces. Like the Portugieser Perpetual Calendar. A masterpiece of horology, it gives you the precise day, date, moon phase and time for the next 480 years.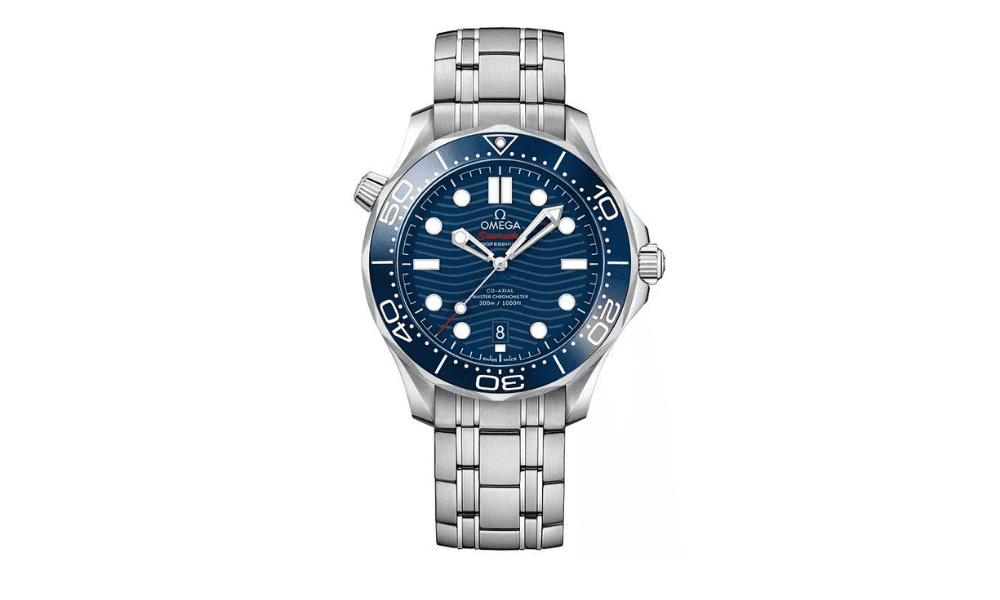 12. Omega
Omega is committed to quality, design and precision in every watch they have made since their inception in 1848. In the past their timepieces have been associated with the military, more recently their precision timekeeping has made its way into the sporting arena. They have become the official timekeepers for a host of athletics and swimming competitions including the Olympic Games since 1932.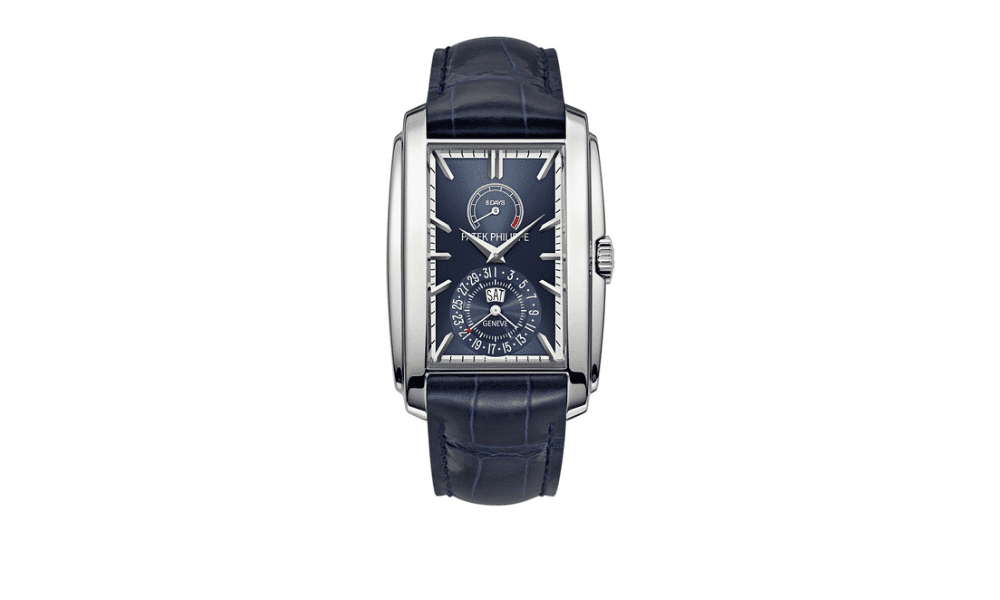 13. Patek Philippe
Another Swiss-based luxury watchmaker, Patek Philippe is the last family-owned watch manufacturer in Geneva. Featuring a range of subtle enhancements to enrich the design and functionality of their timepieces, they painstakingly hand-finish their luxury watches. The Patek Philippe Seal on every piece is a mark of excellence. It shows the watch has met the strict criteria needed to be part of the Patek Philippe family.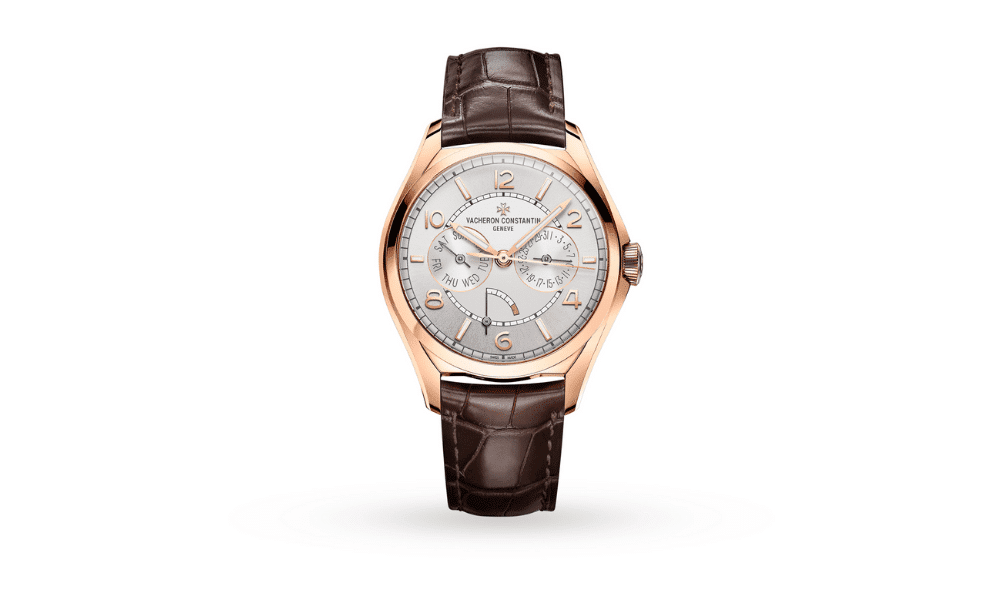 14. Vacheron Constantin
One of the oldest watchmakers still operating, the Maison Vacheron Constantin was founded in Geneva way back in 1755. They live by the mantra uttered by François Constantin in 1819 - 'do better if possible, and that is always possible'. Consistently reinventing and reinterpreting their watches has led to them being able to stylistically craft stunning watches whilst remaining true to their long-standing heritage.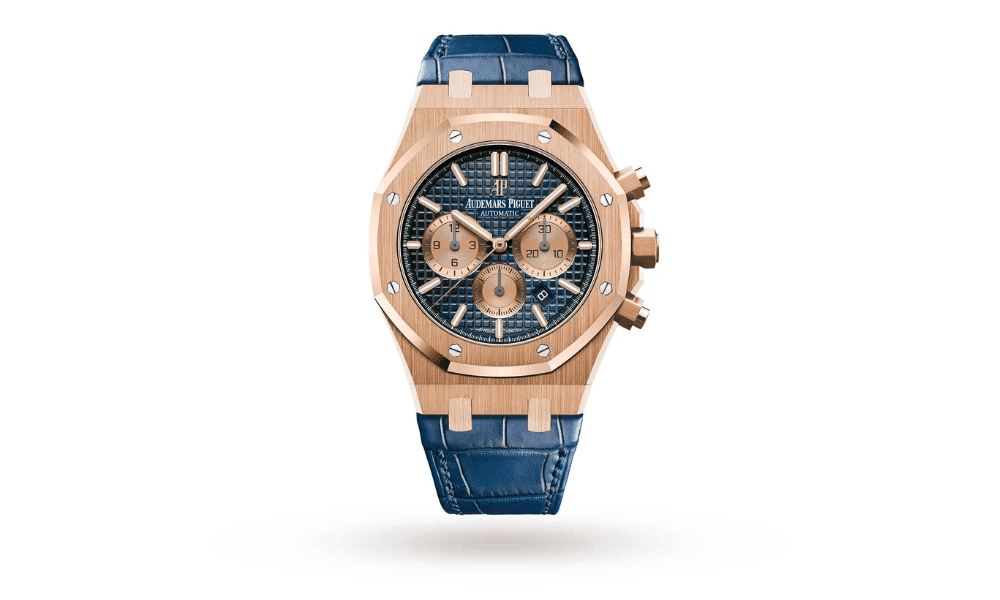 15. Audemars Piguet
Nestled in the Jura mountains north of Geneva, Audemars Piguet has been crafting watches in this hotbed of expert watchmaking since 1875. Over the years they have pushed the boundaries of Haute Horlogerie including the 1972 octagonal Royal Oak. This was the first luxury watch to be made of stainless steel. A vastly important innovation in the world of fine watchmaking.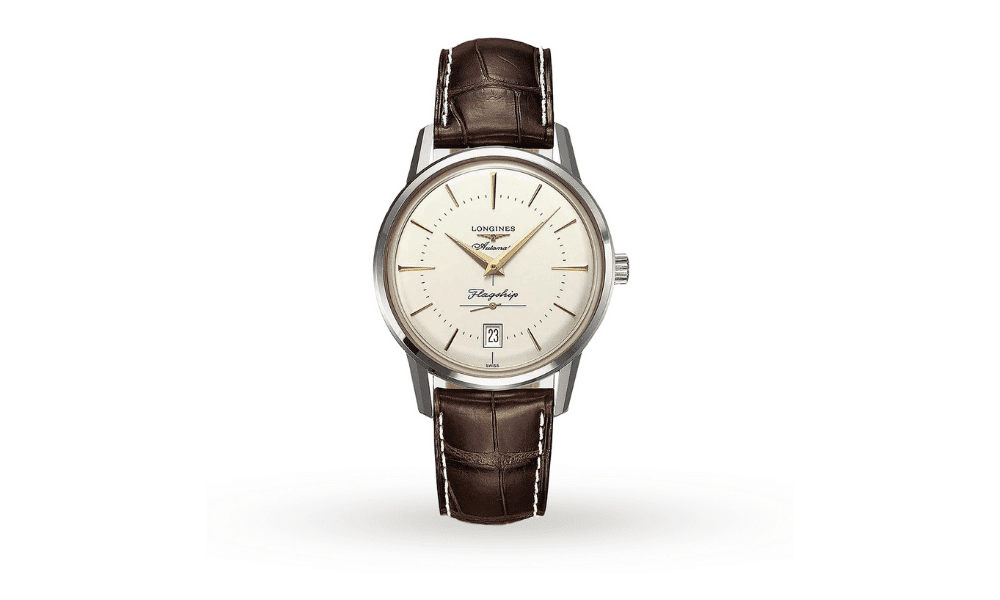 16. Longines
Swiss-based Longines has been an expert in watchmaking since 1832. They specialise in producing timepieces that are refined versions of classic designs. The key fundamental value of the company has been and will continue to be 'Elegance'. Famed for its winged hourglass logo the company now has outlets in over 150 countries across the globe.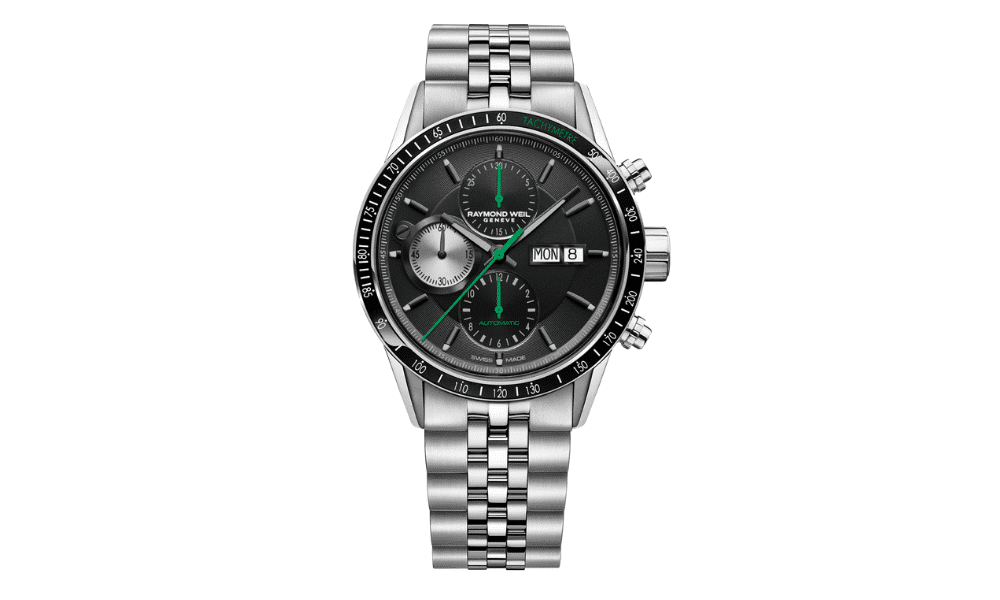 17. Raymond Weil
Spurred on by the spirit of its founder, Raymond Weil delivers a collection of timeless and contemporary watches. Inspired by the arts, there is a musical association woven within the pieces the brand expertly crafts from their home in Switzerland. From Mozart to the Beatles, the watchmaker has encapsulated some of history's greatest artists in their timepieces.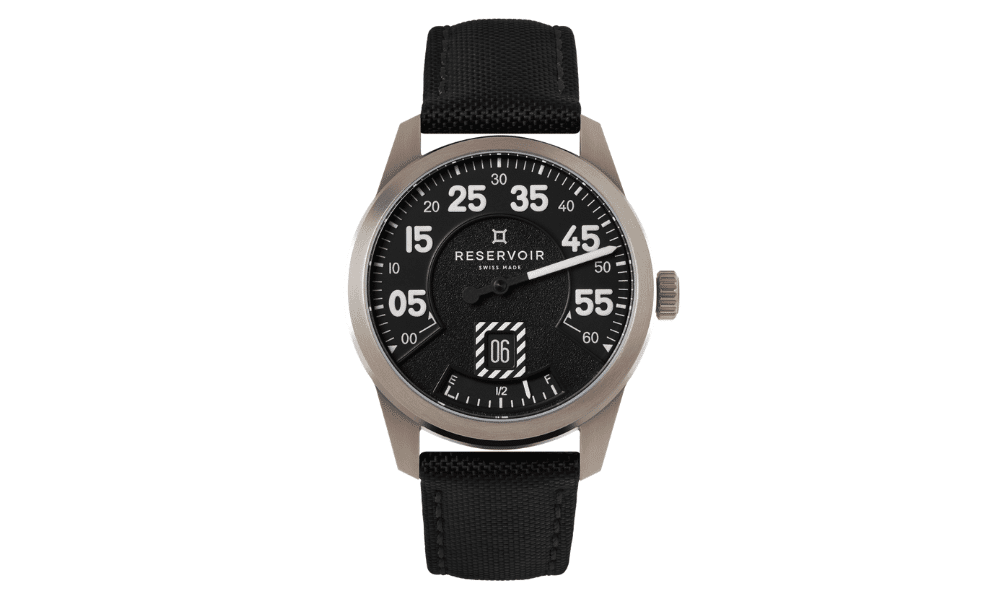 18. Reservoir
Reservoir evokes the passion and excitement of their watches from the adrenaline-fuelled instruments of the past. Whether that be automobile or aircraft they were painstakingly crafted the same way Reservior luxury watches are. This French watchmaking house based in Paris uses the city to inspire their creations that are all handmade in Switzerland.
19. Rado
Fusing innovative design with high-tech materials, Rado create collections that are both recognisable and durable. Built to stand the test of time, their formidable watches have won them many watch design awards over the last 30 years.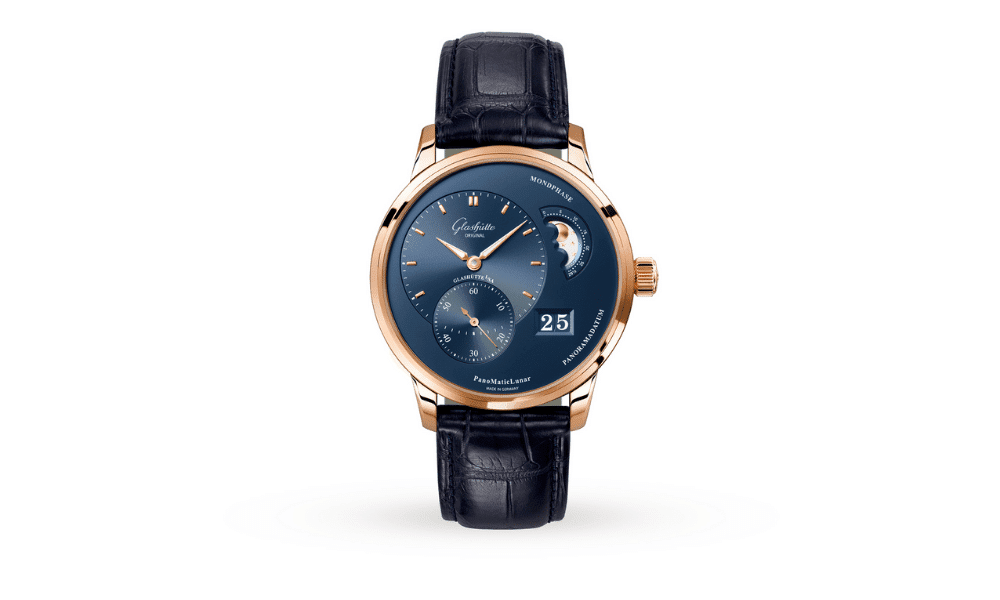 20. Glashütte Original
Glashütte Original embodies modern German watchmaking despite being over 170 years old. With precision and passion, they have been making their watches from their home in Saxony combining traditional craft skills and state-of-the-art technology. The result is timepieces that exude a touch of elegance.
21. Grand Seiko
As one of the only fully integrated watch manufacturers in the world, Grand Seiko has pushed the boundaries of watchmaking. Producing world-class mechanical watches that are highly accurate is thanks to their dedicated focus to research and development. Crafted from 200 individual parts, the Japanese brand has very high standards for every luxury timepiece they create.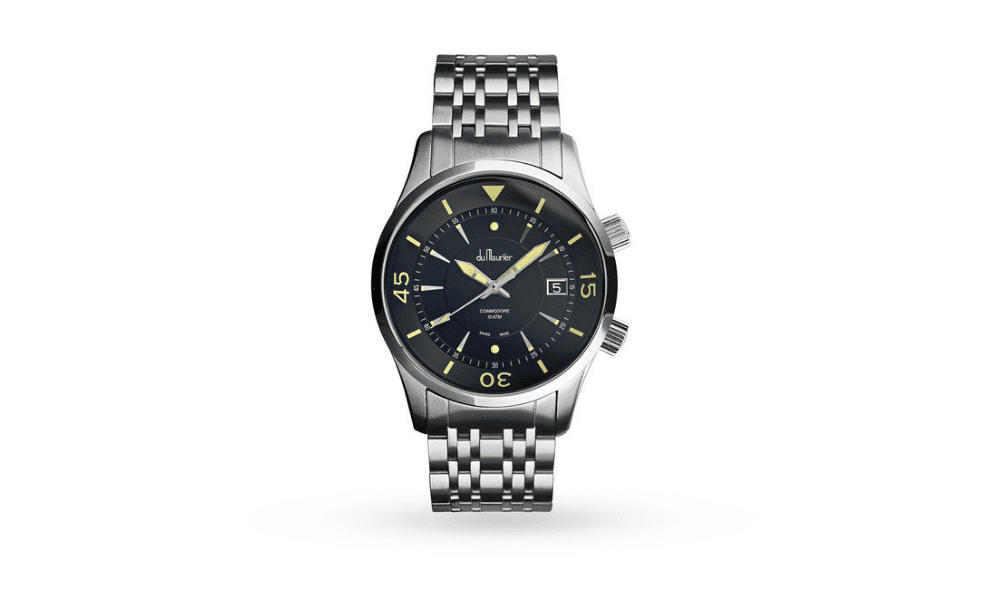 22. Du Maurier
A UK brand, Du Maurier comes from a shared passion for beautiful design and watches. The husband and wife team behind Du Maurier were frustrated by the current offerings from other brands in their price point, so created their own. All the watches are Swiss-made and abide by the company's ethos for affordable pieces that don't scrimp on quality.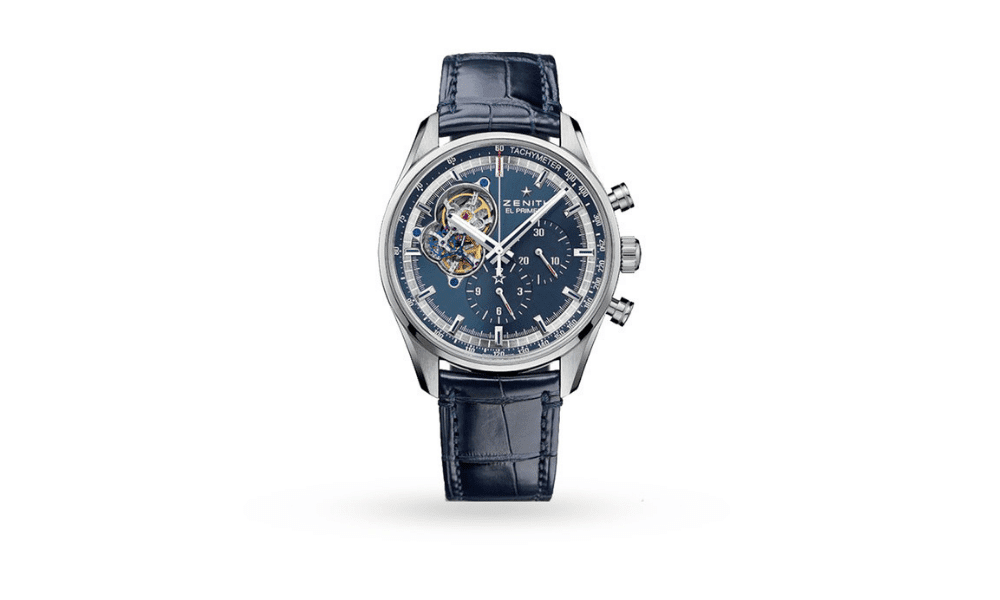 23. Zenith
From Louis Blériot's history-making flight across the English Channel to Felix Baumgartner's record-setting stratospheric free-fall jump, Zenith has been trusted for its precision. Since 1865 they have been one of the pioneers of modern luxury watchmaking working avant-garde innovations into traditional designs.
24. Tissot
With its broad range of styles and price points, there is something for everyone from this Swiss watchmaker. The key to their pricing is the innovative Swissmatic movement that unlocks a more attainable price through its groundbreaking manufacturing process. Worn by the likes of Elvis Presley and Nelson Mandela it is a truly iconic watch brand.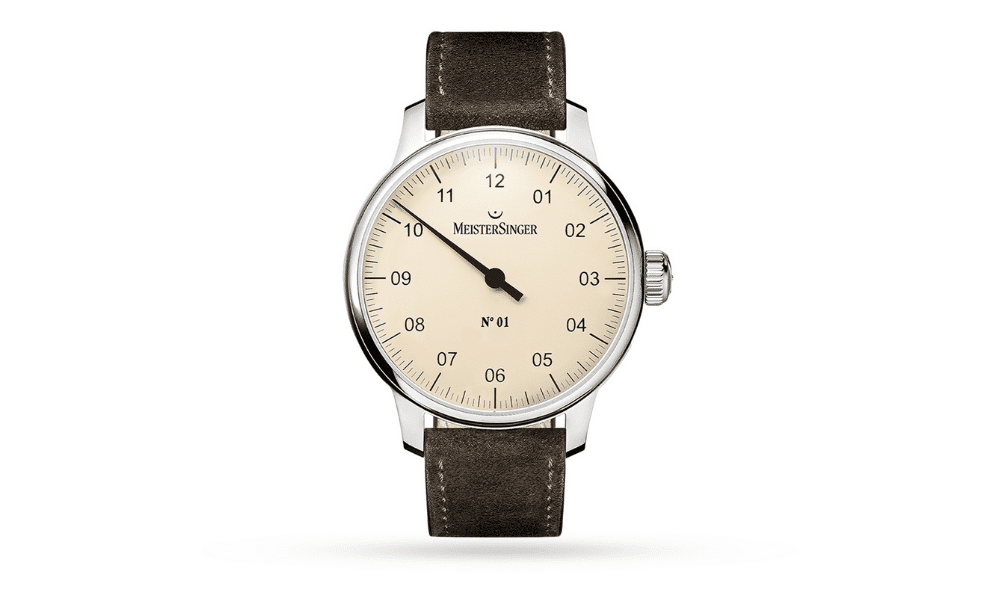 25. Meister Singer
Set apart by their distinctive single hand dial, the watch points to an exact moment in time. Since 2001, Meister Singer has been crafting luxury mechanical watches that tell the time with a spirit of nonchalance. Inspired by original measuring instruments the single hand idea was a masterstroke of founder Manfred Brassler.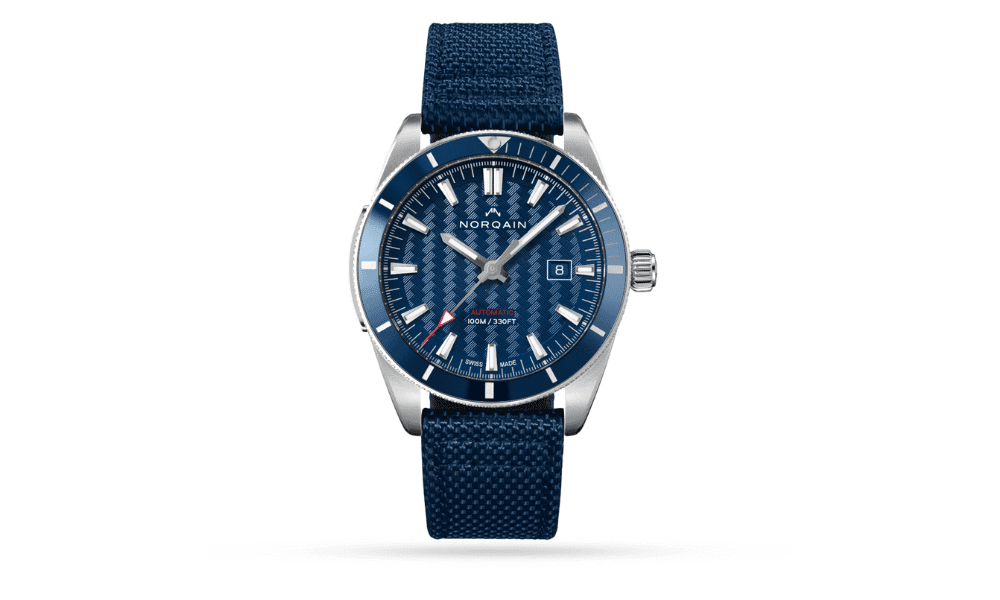 26. Norqain
A fully independent family-owned watch company, Norqain was recently founded in 2018. Part of the founding team included Swiss NHL Stanley Cup-winning hockey player Mark Streit and they have remained connected to hockey through various sponsorship deals. Their watches are built for those with an adventurous and sporty disposition defined by their motto 'your life, your way'.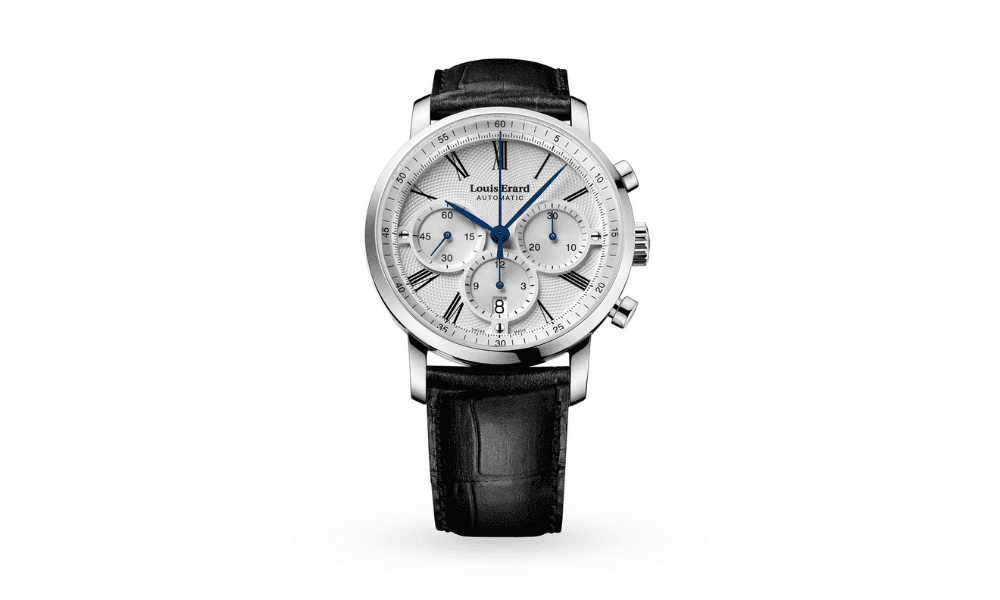 27. Louis Erard
Creating luxury watches that are authentic and original is what Louis Erard prides themselves on. Made in Switzerland, they champion a less is more approach to their timepieces. The overall effect is one of high-quality manufacturing using the best materials to craft elegant watches that come at a fair price.
28. Baume & Mercier
Before a meeting in 1918, between the Baume family watch company and a respected Geneva jeweller by the name of Paul Mercier, Baume was already a well-known watchmaking family. They were highly-regarded due to their precision engineering and in particular, for their chronographs. The partnership with Paul Mercier saw the company start to develop its own design style and saw exponential growth during the roaring twenties and Art Deco movement. Now, part of the Richemont group they continue to expand their successful range of collections.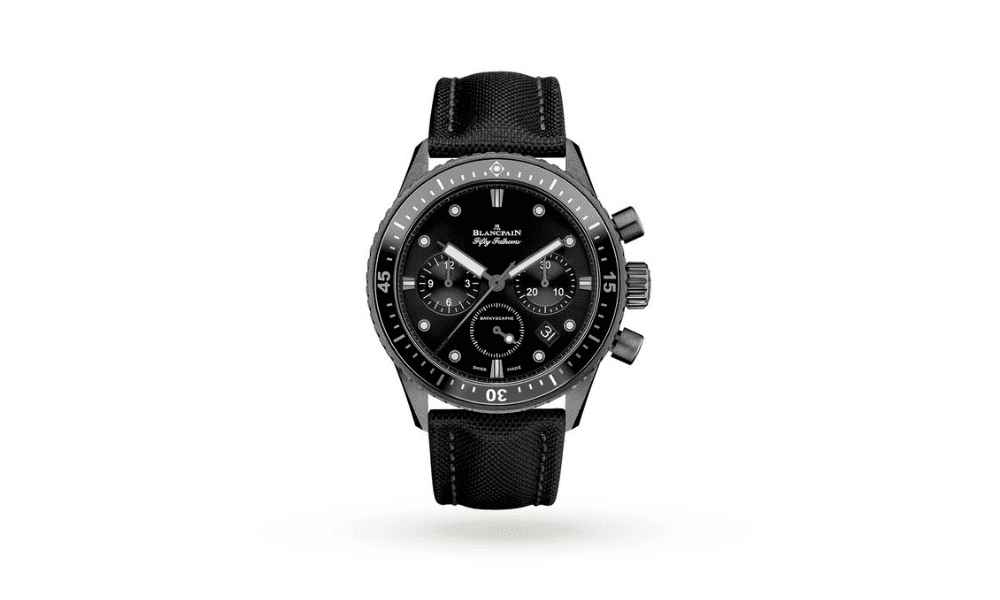 29. Blancpain
The world's oldest watchmaking company, Blancpain was established in 1753. They have always maintained a quest for innovation through their expert crafting of luxury timepieces. At Blancpain, the expression "innovation is our tradition" is a fundamental guiding principle. With an in-house design and manufacturing team, it allows them complete freedom to create their watches.
30. A. Lange & Söhne
These prestigious watches are painstakingly handcrafted from hundreds of individual elements. Relaunched in 1990 by the great-grandson of the original founder, they have continued to pursue the founding goal of crafting luxury timepieces that represent the pinnacle of international watchmaking artistry.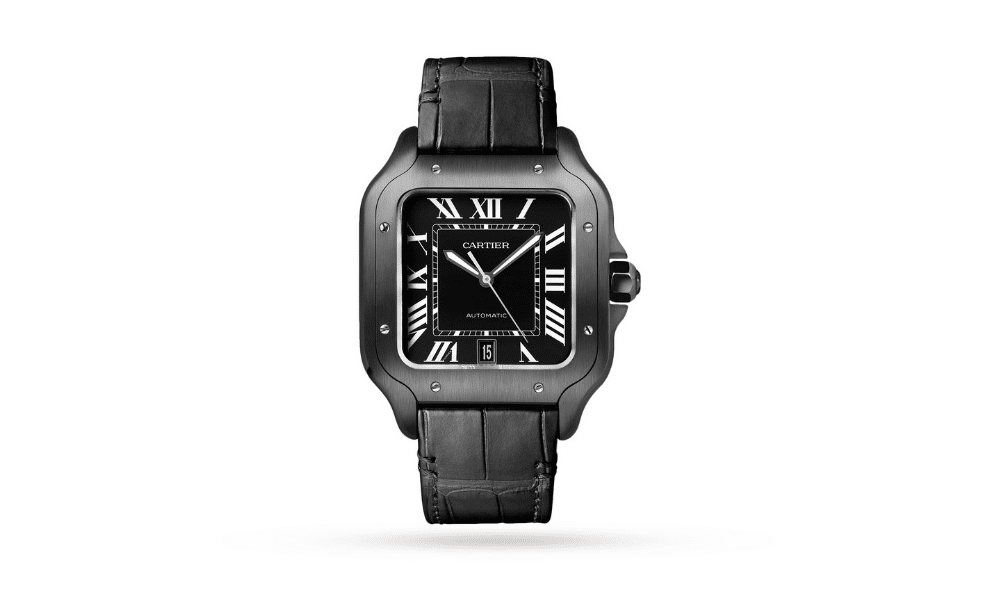 31. Cartier
Combining aesthetics and precision timing, Cartier watches creates exquisite timepieces. Famed for their jewellery it is easy to forget Cartier is a pioneer in watchmaking. They were responsible for the first modern wristwatch, the Santos, produced in 1904. The French Maison has also developed its own in-house movement to rival those from Switzerland and beyond.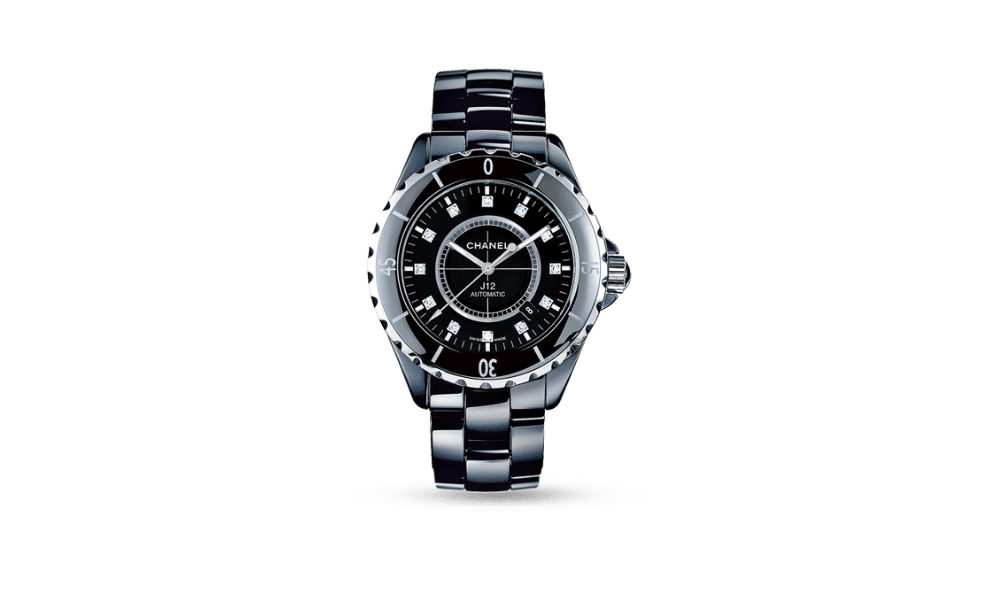 32. Chanel
Not only one of the most famous clothing brands in the world, but Chanel also applies its expertise to horology as well. As you would expect from a fashion brand there is a trend-led outline. In this case, a genre-bending collection that showcases the individuality of the wearer. Born from traditional excellence this is a surprise addition to the list.
33. Bell & Ross
Offering a more contemporary take on the luxury watch you might see from others on this list. Bell & Ross creates functional watches inspired by the military. It all started with the 'Aviation' watch which used a flight instrument as the foundation of its innovative design. Since then there have been a total of five collections all taking stylistic and technical elements from the history of aviation.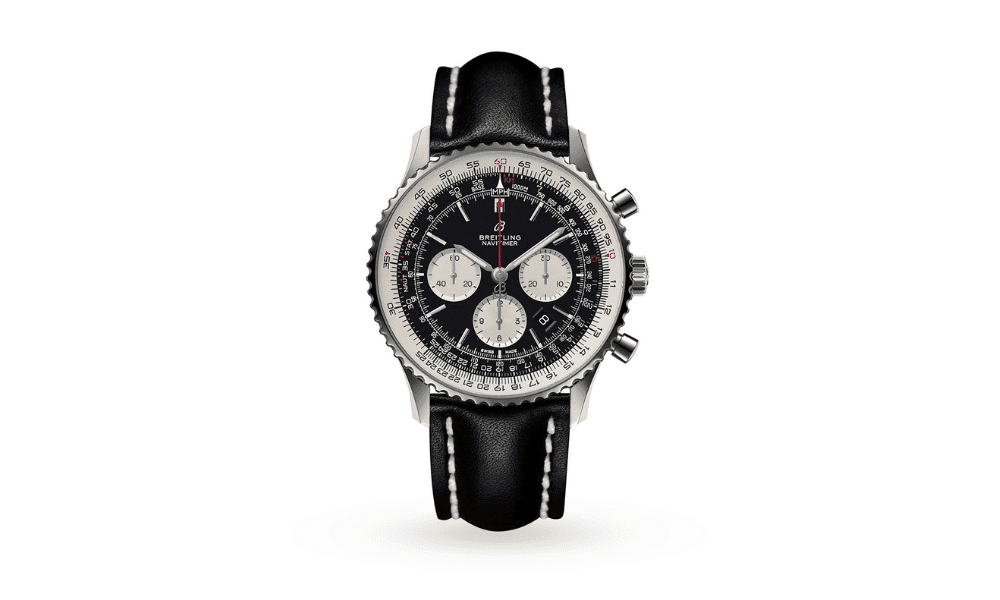 34. Breitling
Breitling was founded in 1884 by Léon Breitling a skilled watchmaker who crafted both luxury timepieces and intelligent measuring tools. Continuing to innovate throughout its history, it was in 1952 that they launched the Navitimer. This iconic watch was equipped with a flight-specific slide rule and has been used by countless pilots and airmen ever since.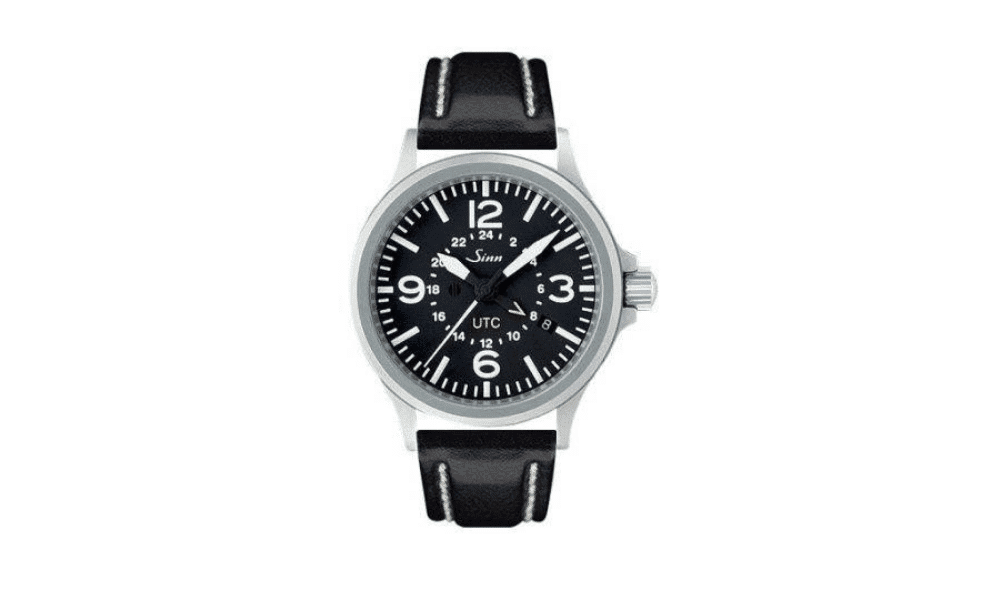 35. Sinn
Sinn is a German company whose highly functional mechanical watches were first produced with pilots in mind. Built to withstand extreme pressures and conditions, expert engineering goes into every piece, building technical solutions for each application.