The rugged older brother of the classic tee, a henley shirt, delivers a masculine upgrade to a foundational piece. Like a polo shirt without the collar, it takes its name from the town of Henley-on-Thames. Home to rowing enthusiasts and an annual regatta, it was here that it transitioned from undergarment to outdoor sports clothing due to its weight and comforting nature—no annoying collars flapping in your face while you row the waterways.
Fast-forward to the modern day, the rowing staple firmly has its feet in casual menswear. Worn on film by Ryan Gosling in Drive and Daniel Craig in No Time To Die, it exudes toughness. But, even to us pacifists, the henley shirt is a versatile piece.
The key to styling is in the weight. Long-sleeve, thermal options make great layering additions to winter wardrobes. In contrast, men can wear a heavier gauge alone or under a transitional jacket for warmer days.
Peruse our picks of the best henley shirts, whichever way you wear them. From James Bond-approved Rag & Bone versions to luxury silk/cotton blends from Tom Ford, we have a pick for every budget.
1. Rag & Bone Classic Flame L/S Henley
Is there a better product placement for a brand than being worn on film by James Bond? Our favourite spy chose to wear this brand in No Time To Die. It's a classic fit henley, made from super-soft cotton and finished with metal buttons. The additional gun in a holster is not a recommended accessory.
2. &Sons Elder Henley Shirt Raw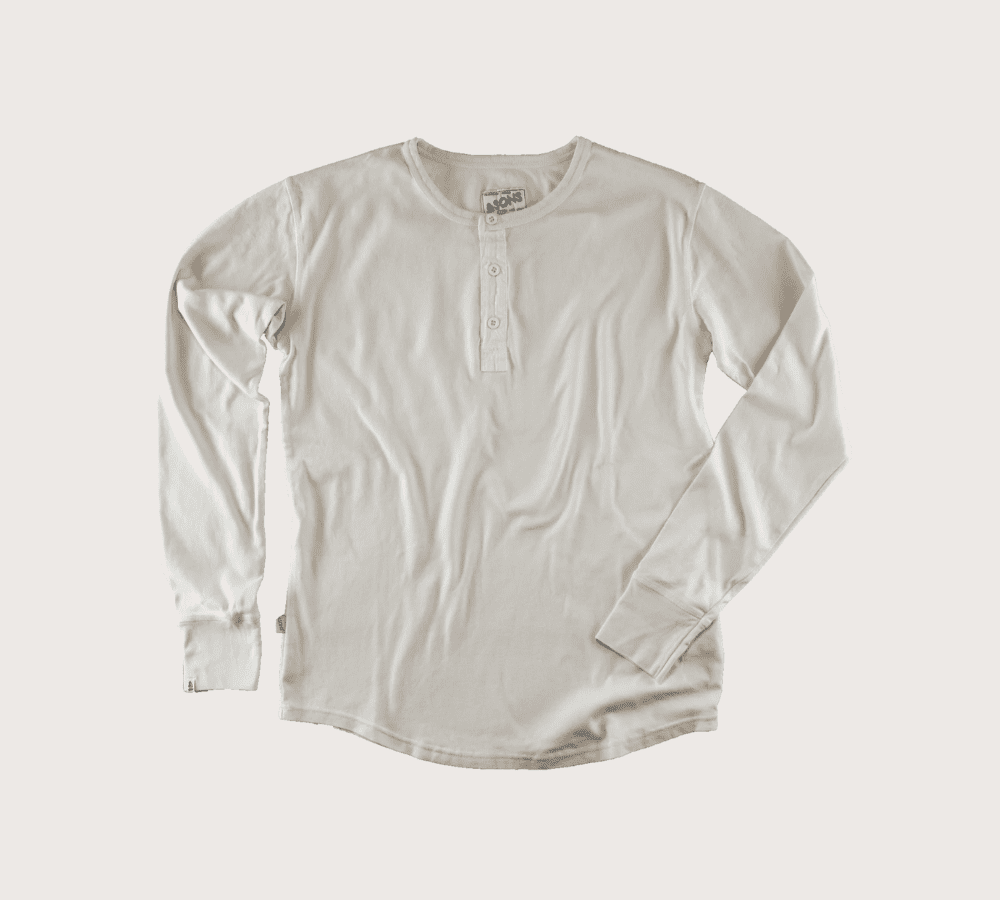 Featuring an overlocking stitch to keep those pesky buttons in place. This is a henley shirt that has been built for adventure. Adept at tackling the outdoors, it is manufactured from 1x1 rib 100% natural raw cotton. We especially like the added detail of the turn-up material on the cuff.
3. RRL Waffle-Knit Short-Sleeve Henley Shirt
RRL has matched their short-sleeve version with a waffle finish, delivering an extra edge to this classic piece. This way, men have enough interest to wear it as a standalone piece or layer it under another garment for extra warmth.
4. N.Peal 007 Cashmere Henley Shirt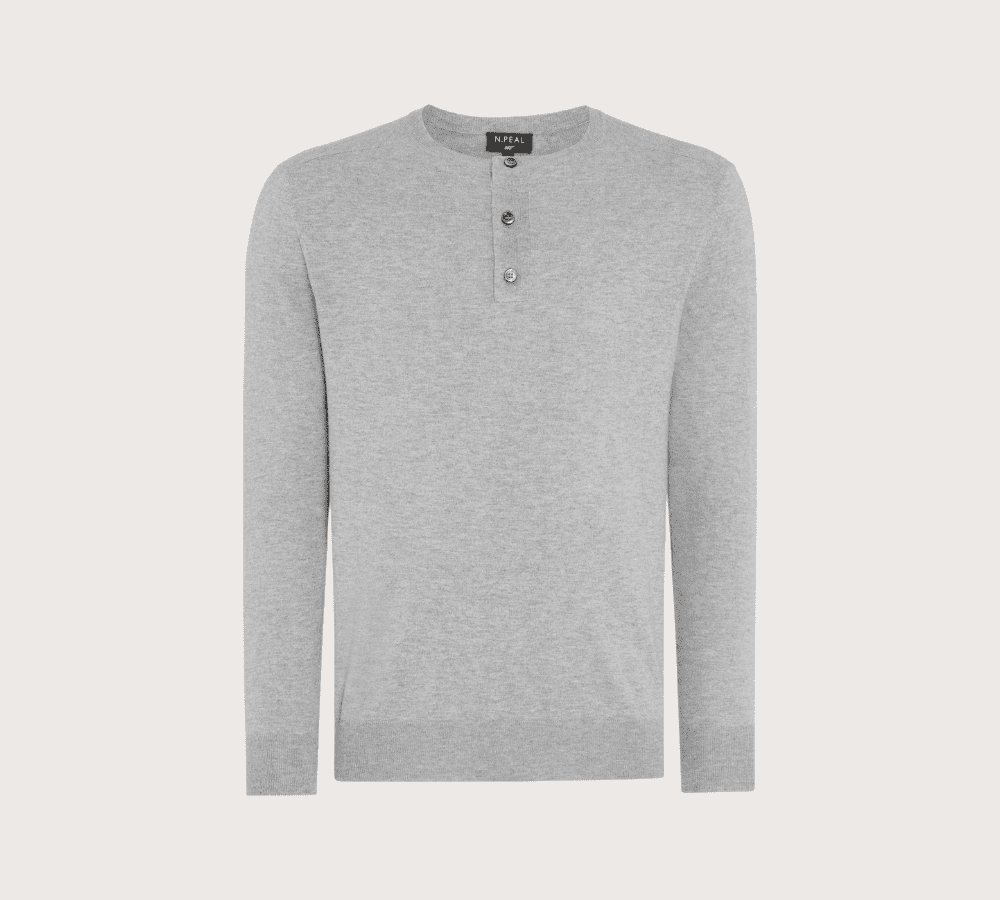 Despite not being the top he wears, this N.Peal henley is inspired by James Bond himself. Beautifully crafted from a 15% cashmere and 85% Supima cotton mix, it delivers cooling properties while keeping you warm and snug. All that's missing is a log fire and nice whiskey.
5. Everlane Waffle Long Sleeve Henley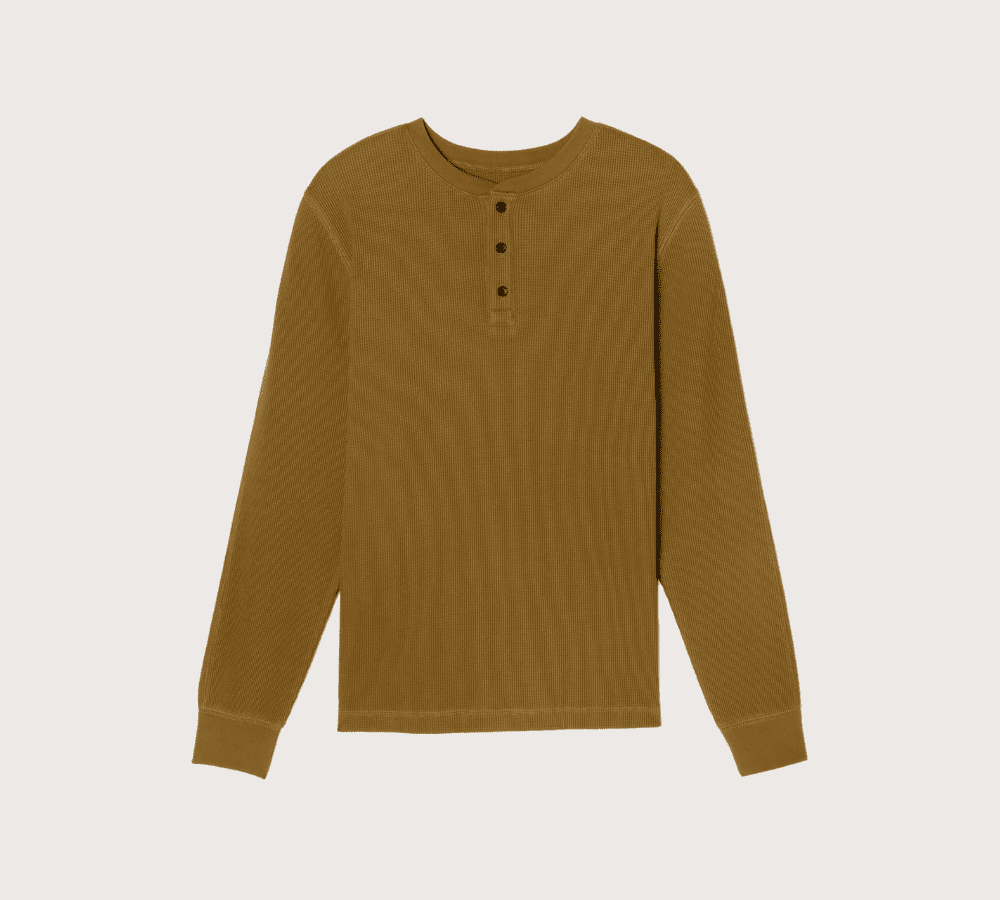 Manufactured from GOTS-certified organic cotton, sustainability is a credential that Everlane states its reputation on. But, don't overlook that they produce hard-wearing products that easily take men from day to night. This henley is a breathable option that won't cost the earth.
6. Uniqlo Waffle Henley
Uniqlo has steadily created an avid following for giving stylish men a place to build their wardrobe basics without breaking the bank. The washed finish gives a soft, airy texture that would look nice paired with a laidback pair of jeans and boots.
7. Tom Ford Henley Crewneck
This premium henley shirt from Tom Ford is at the other end of the pricing scale. Made in Portugal from 60% silk and 40% cotton, it is a lightweight top with a slight stretch built-in. As we have come to expect from Tom Ford, this is an elevated version with a luxury price tag.
8. M&S Brushed Cotton Crew
A wallet-friendly choice, M&S have a ton of experience bringing men affordable basics. Unfussy, with a brushed finish, this relaxed fit is an excellent choice for your rotation when the weather gets colder.
9. Ted Baker Duddin Short Sleeve
With a clean, modest silhouette. This henley shirt from Ted Baker comes in a natural colourway for a daily twist on casualwear. Layer with a plaid shirt for an all-American look.
10. Octobre Editions Toney Henley Shirt
A stripped-back, casual classic has been given some added love with a nice pine green colourway. This considered basic immediately takes on a new direction, and coupled with its soft organic cotton make-up, we have a new modern-day favourite.
11. J Crew Garment-Dyed Slub Cotton Henley
Distinctive to this henley, the garment-dyed slub cotton used to make it will develop a unique fade of time. This plays nicely into the workwear vibe. Slap it on under a denim jacket, and you'll be ready to tend the ranch.
12. Outerknown Shelter Waffle Henley
Outerknown, is the brand created by surfing legend, Kelly Slater. At its core is a focus on sustainability; this choice is no different. Crafted from luxurious recycled cashmere and merino wool, men will benefit from the henley's insulation and its soft-to-touch nature.
13. Iron Heart Thermal Henley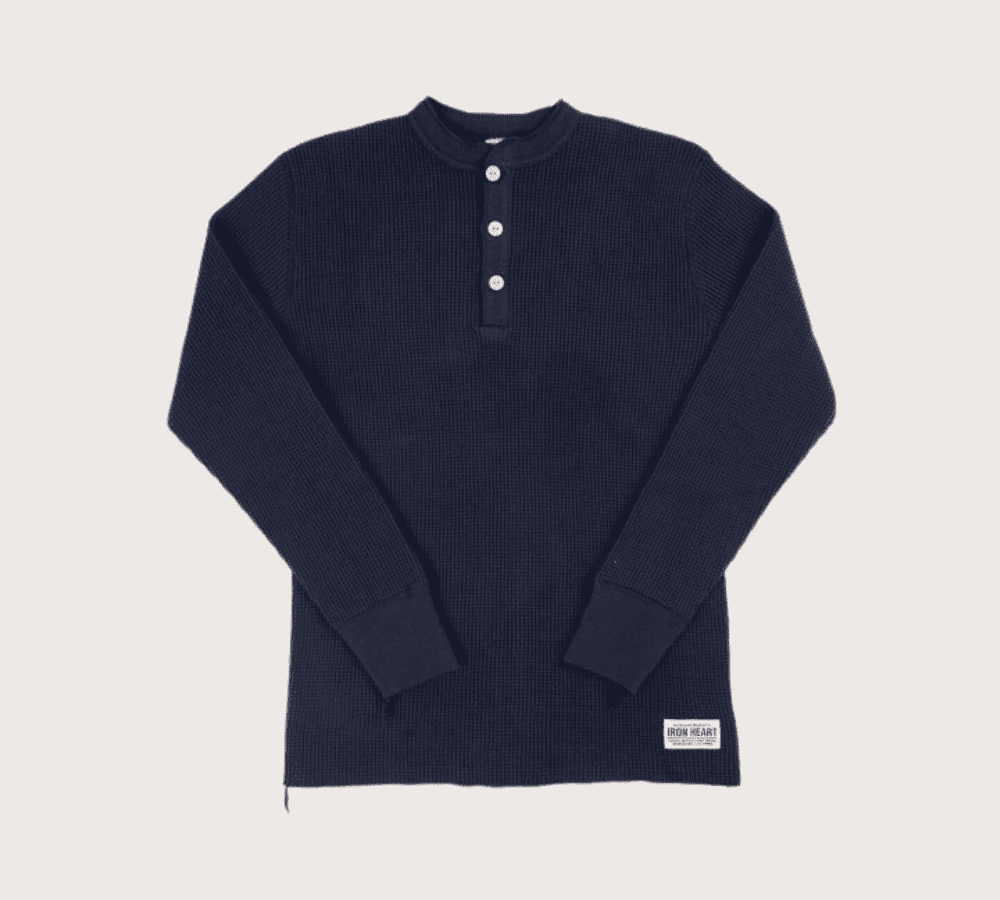 Taking the humble henley closer to its undergarment roots, Ironheart has assembled a versatile and hardwearing thermal piece of clothing. This will become your best friend when temperatures inevitably plummet.
14. Sunspel Henley T-Shirt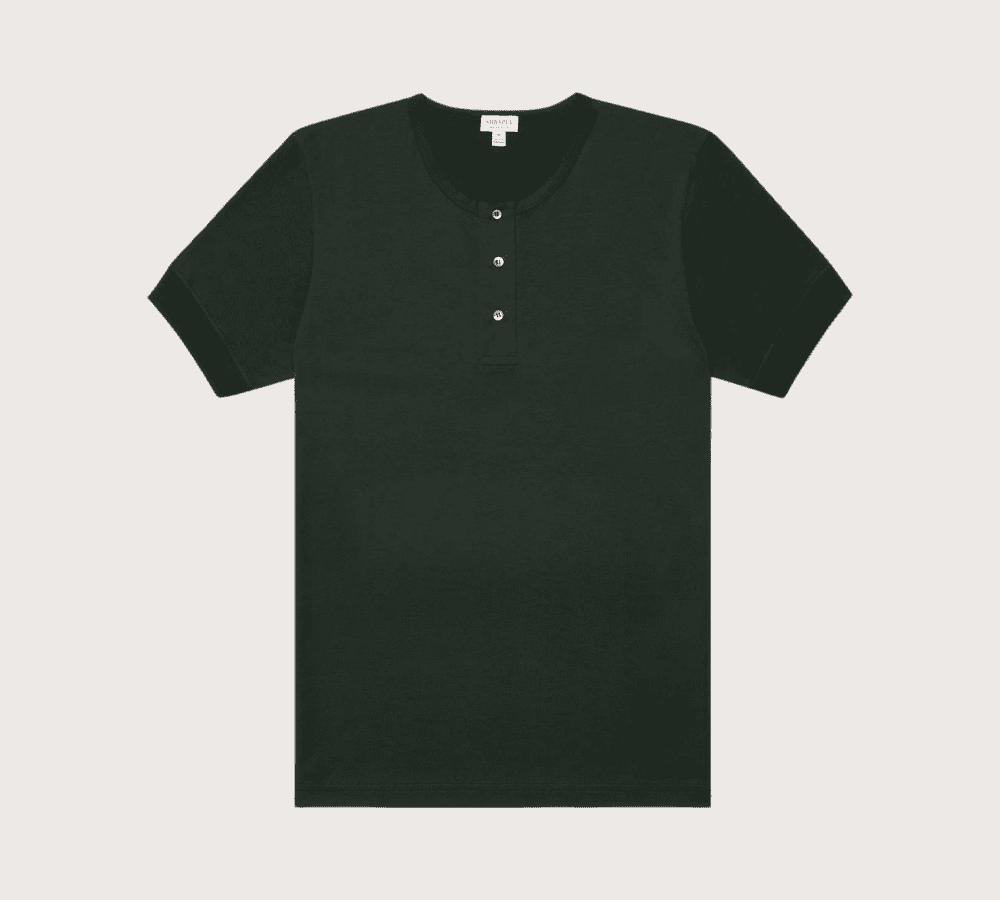 Heading to these shores, we turn to the British luxury brand, Sunspel. They have been perfecting luxury basics since 1860, and this garment is no different. Referencing their archive, the top has a ribbed cuff and refined trocas button placket. The result is a contemporary take on a British classic.
15. Suit Supply Supima Cotton Henley
Not content with helping us guys nail our tailored looks. Suit Supply is also turning to more casual elements of a gents wardrobe. They have harnessed soft Supima cotton, which won't wilt under heavy wear and updated a winning formula with a slightly curved hem.