It can be hard to argue with the physical experience of owning a watch, even in our digital world. But, whether upgrading your current timepiece or dipping your toe into the world of horology for the first time, it's essential to familiarise yourself with the different terms, so you know how your money is spent. An automatic watch, for example, is seen as the pinnacle movement among certain experts, but what makes it superior to a quartz watch?
The watch market can become a murky world of ostentatiousness and big-budget marketing campaigns—all desiring men to part with their hard-earned cash for the next flashy wristwatch. However, a true connoisseur will factor in a watch's mechanisms, not just pick at face value.
Here is a top-down view alongside our picks of the best automatic watches for every budget. From your elegant dress watch to your diver and even sports watch. No matter your taste or chequebook, we have you covered.
The Difference Between Quartz and An Automatic Watch
We have all been guilty of glancing at our phones when asked what the time is. Your smartwatch or smartphone taps into GPS using local cell towers, irrevocably telling the time accurately at any given period of the day. That digital advancement has somewhat reduced the desire for the humble wristwatch.
Rewind to 1969, and Seiko reveals the Quartz Astron 35SQ. Developed with a quartz movement, its accuracy change of ±0.2 seconds per day and ±5 seconds per month was groundbreaking. The automatic movement watches at the time might have fluctuated between 2-20 seconds lost daily.
The precision of quartz movements set them apart from automatic watches. Quartz movements run via a battery with a ticking shift in the hands. In contrast, a mechanical (automatic) watch movement uses weights to move the hands in a sweeping motion.
The automatic movement for watches was released in the 1920s. Using weights to oscillate the mechanics, it negated the need to wind watches manually. This had been the case since the OG pocket watch. The movement of your wrist is all that's needed.
An automatic watch is regarded as the peak of the horology craft. This innovative movement has delivered timing through expert watchmaking since its inception.
Are Automatic Watches Value For Money?
Despite the superior craftsmanship that goes into building an automatic watch, that doesn't mean there isn't a post-purchase cost associated with the upkeep of this type of watch.
If time is money, some gents might loathe rewinding the watch after it hasn't been worn for a while. Others might enjoy how it plays into the personal, organic nature of the movement. Should you want to take this task off your hands. Men can invest in a watch winder to do the job for them.
Following the manufacturer's guidelines, your automatic watch will need servicing every 4-10 years. Regular timepiece maintenance can become an additional cost that men overlook. It can soon spiral due to the sometimes detailed care needed. But, it is required, as the output can reduce without it.
These days, there have been such advancements in materials and the technology used to create automatic watches they are providing a more sound investment than ever before.
Additional effort and regular MOT are needed to fine-tune this machine, but it is worth it.
1. Citizen Promaster Diver Automatic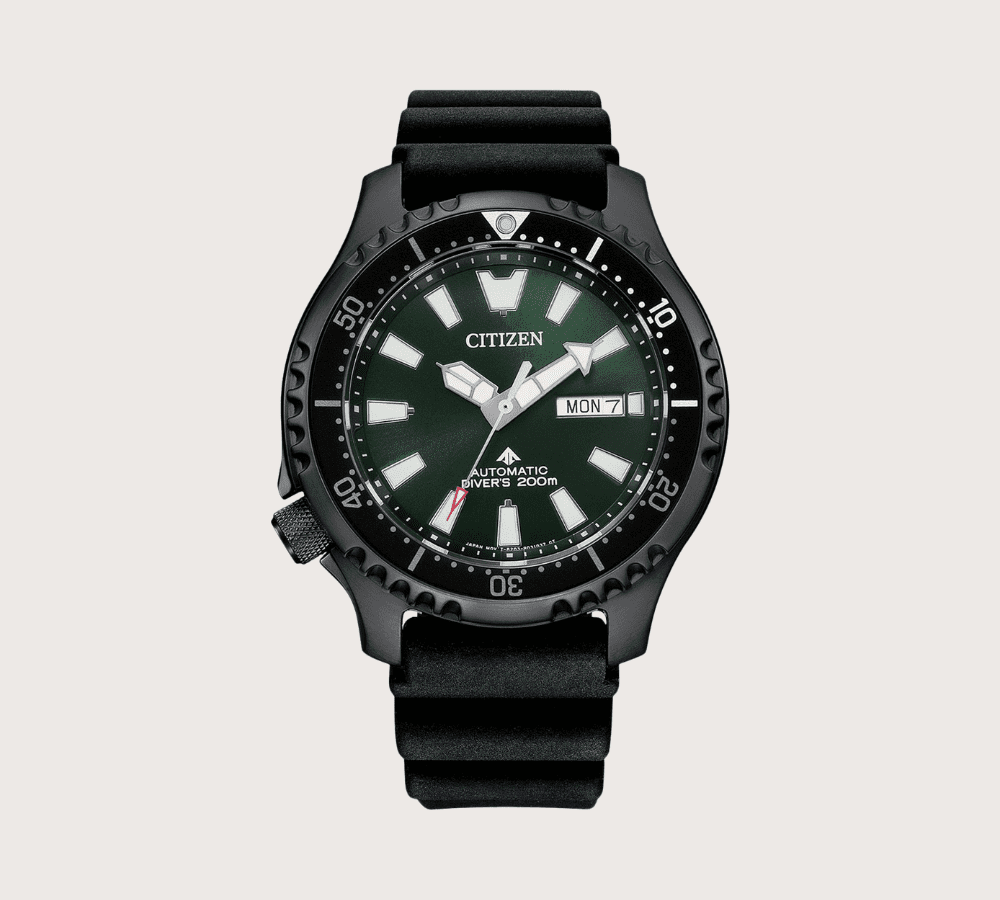 A Japanese pufferfish inspired this serrated bezel design on the Citizen Promaster. The original version of this watch was released in 1989, and this modern take still rings true to that iconic pioneer. The luminous hands and markers set this watch apart, and at such a great price, it's hard to believe you don't already own one.
2. TAG Heuer Carrera Automatic Chronograph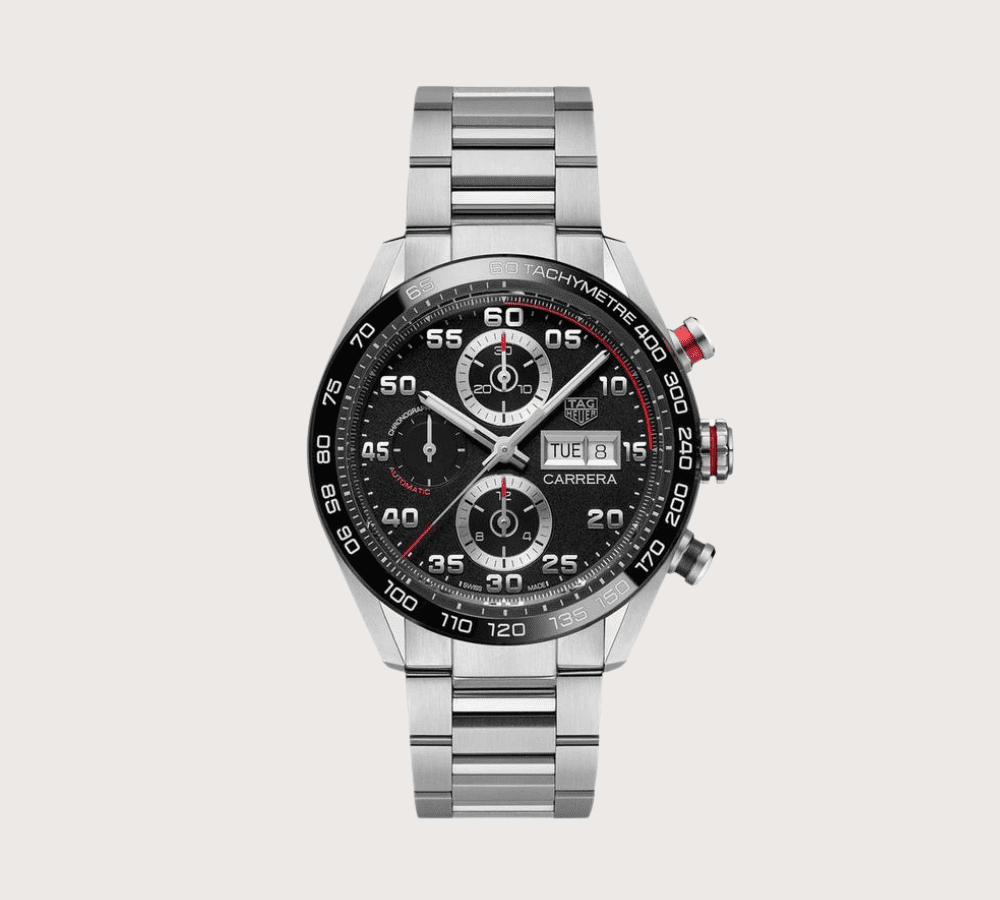 A revamp of one of TAG Heuer's signature designs. This watch is chock-full of features, such as three chronograph sub-dials to support life's journeys. The watch comes crafted with a 44mm stainless steel and ceramic case with a water resistance of 100m.
3. Junghans Form A Automatic Stainless Steel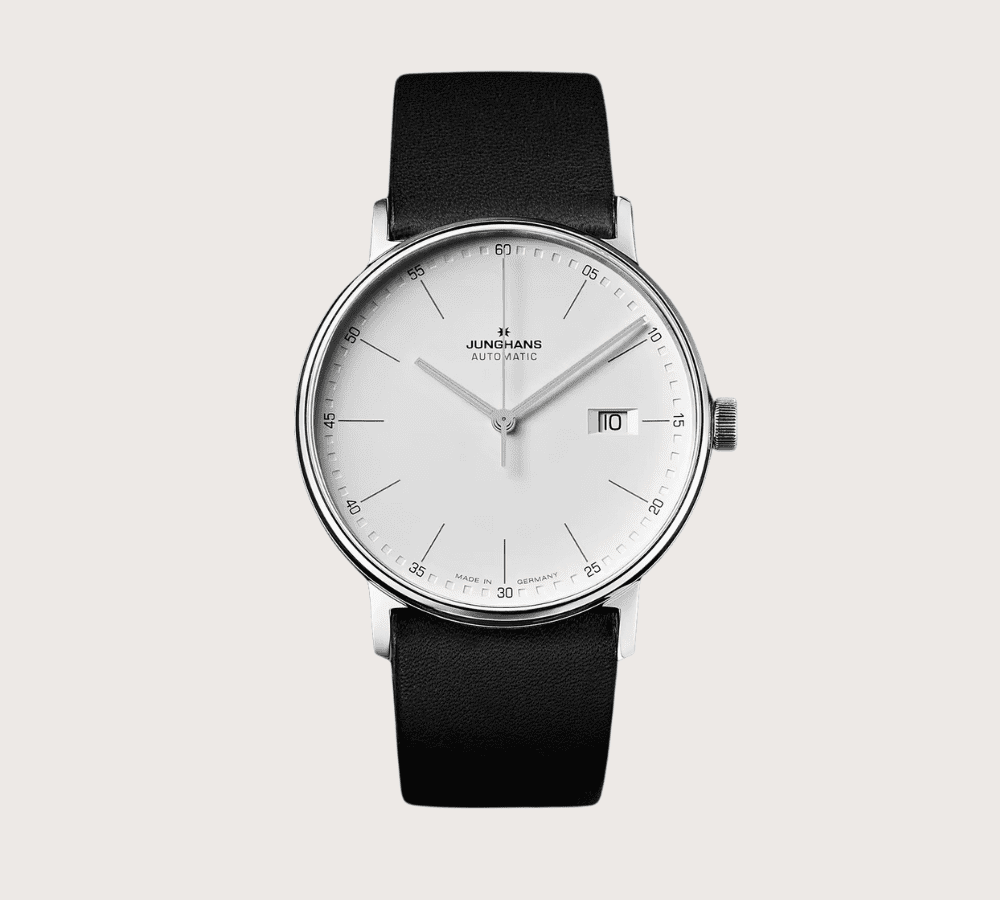 This special watch is made for every occasion. The stunning minimalist design houses a sapphire crystal lens and an open back to showcase the inner workings of this timepiece. A slim, lightweight aesthetic makes it a natural choice for daily wear.
4. Bulova Sutton Automatic Men's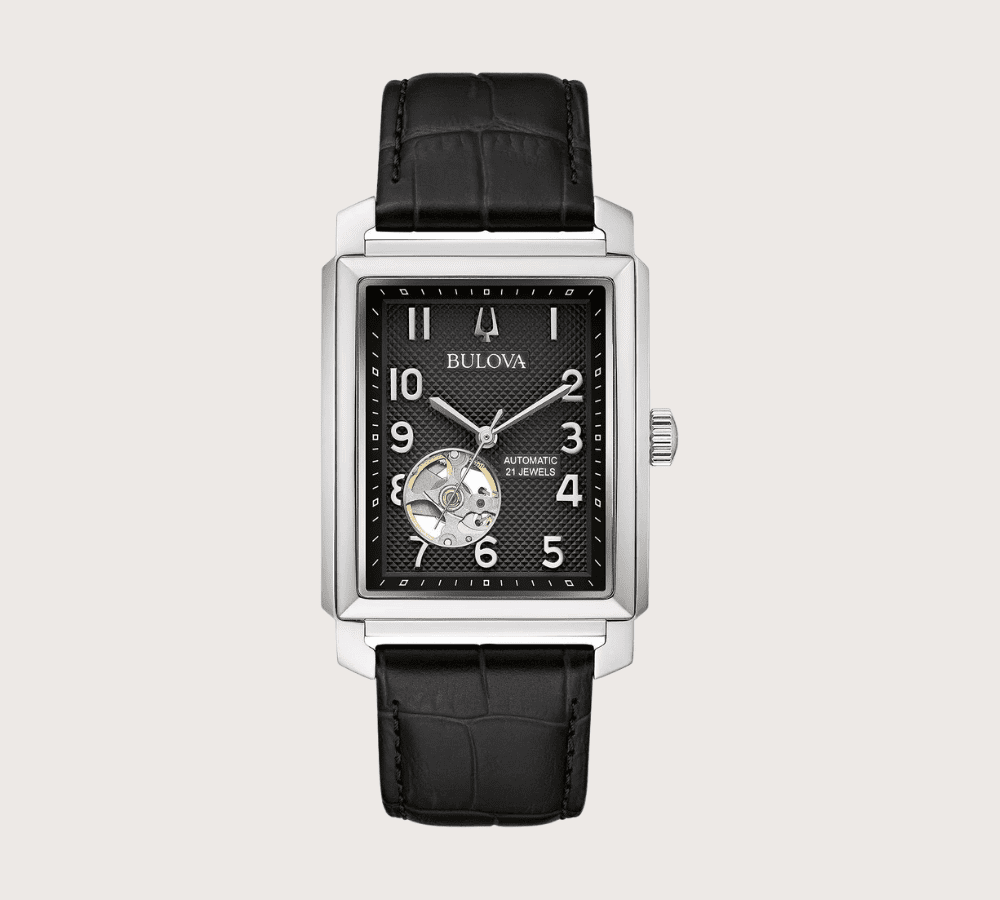 Update your watch collection with a distinctive rectangular design. The Bulova Sutton automatic watch offers a timeless (excuse the pun!) clean timekeeping experience. We included this watch on the list because of its solid construction at a solid price.
5. Breitling Superocean Heritage Automatic Watch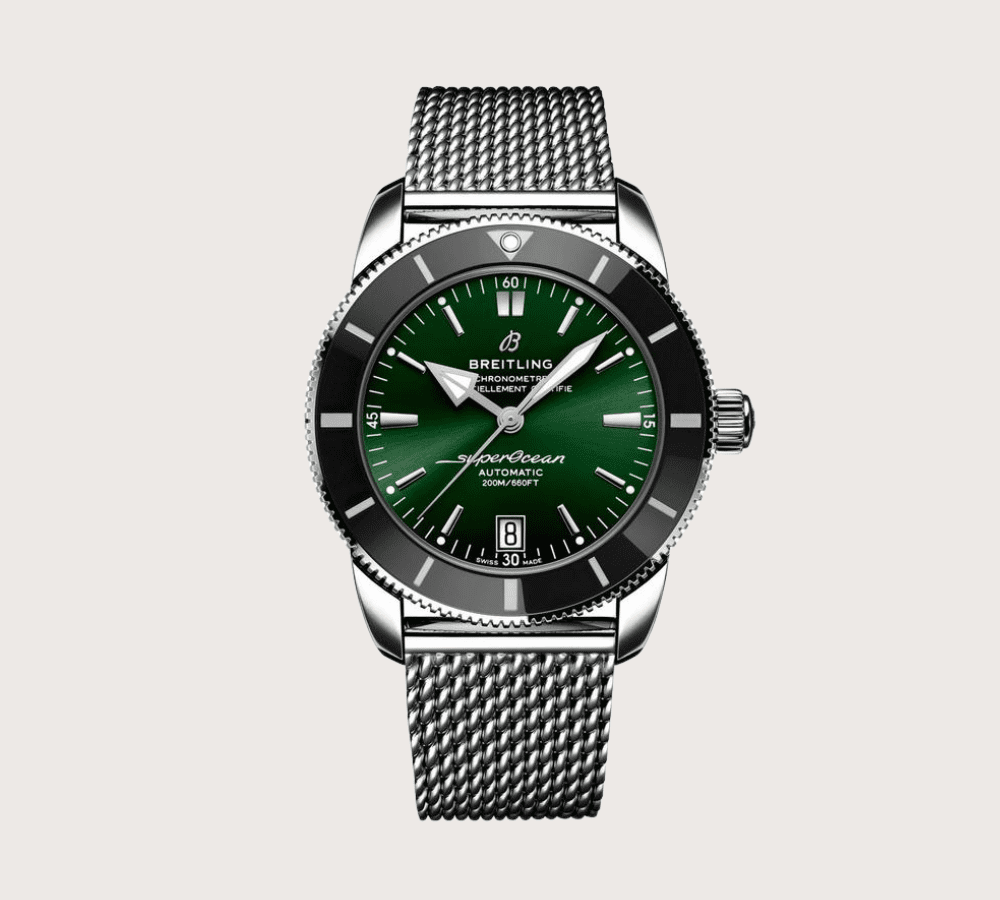 A stunning-looking watch, inspired by the original 1950s Superocean. The emerald green dial draws the eye, while the date positioning at 6 o'clock offers added interest. With an impressive 70-hour power save, it won't let you down when you need it most.
6. SEIKO Men's Automatic Watch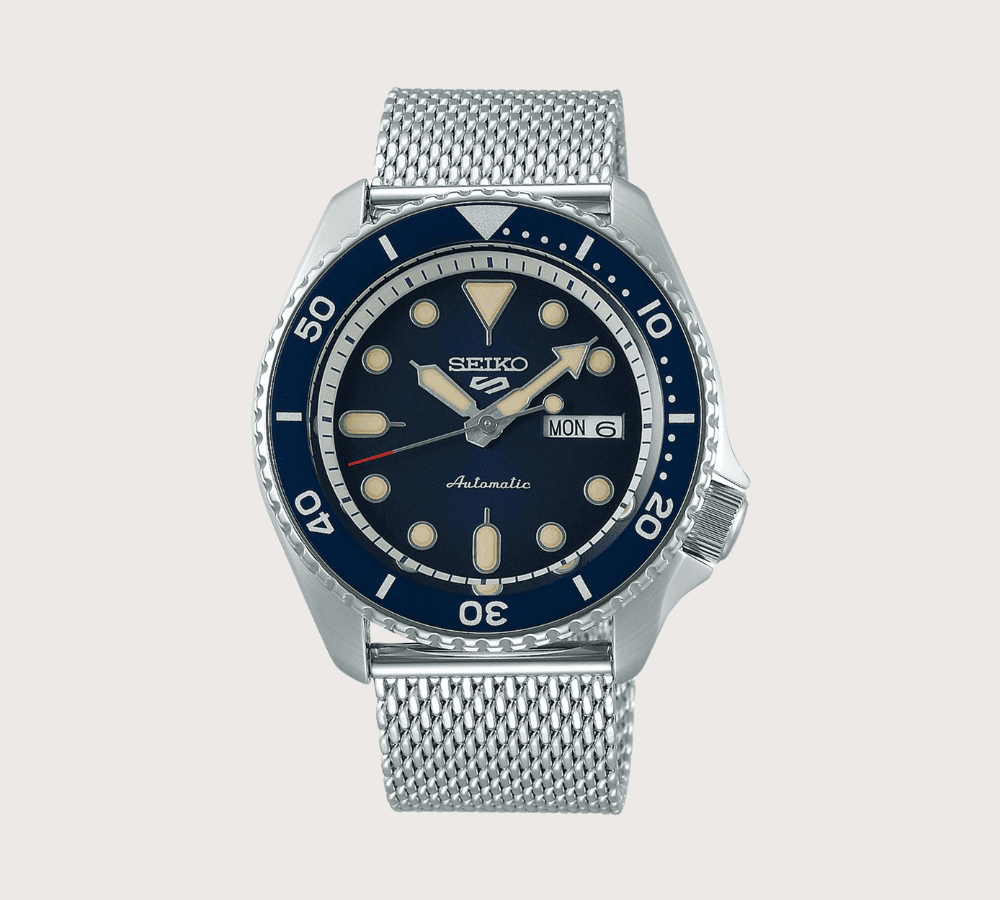 An updated design for the classic Seiko 5 gets this timepiece onto the list. The number '5' represents the five features like the automatic movement, water resistance and placement of the date synonymous with this style. A timeless pick for any guy.
7. Timex Dive Automatic Watch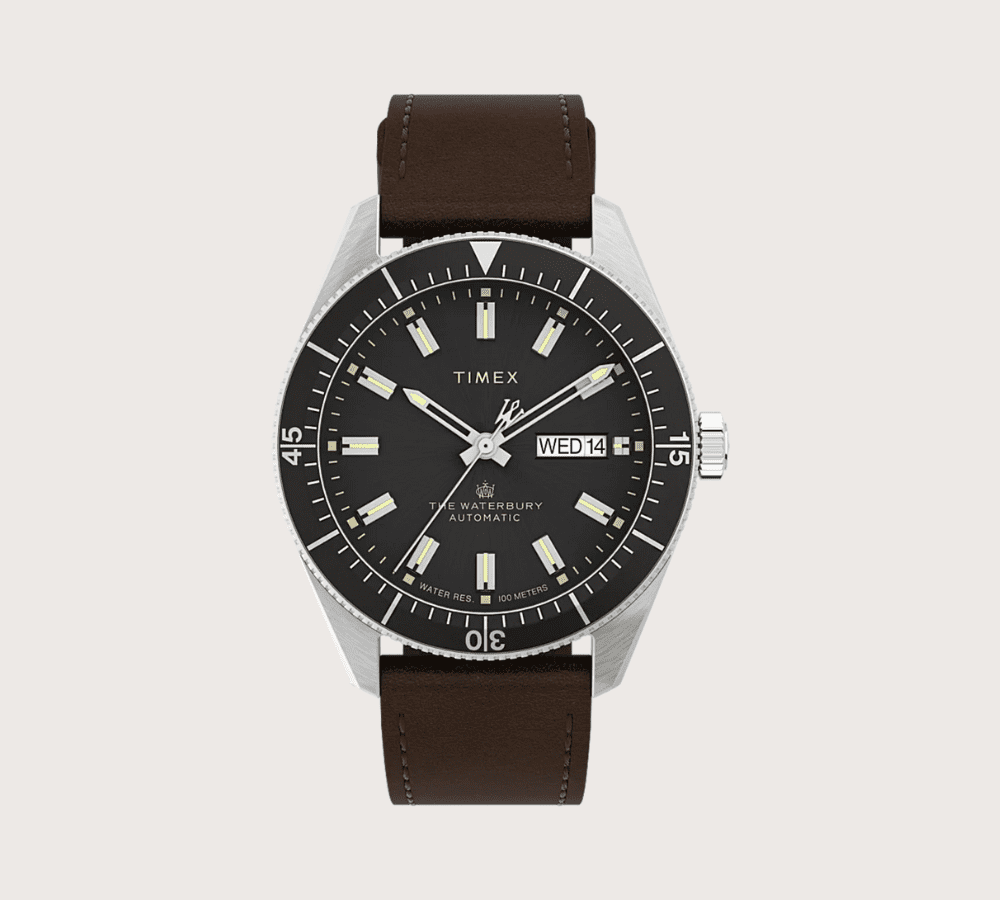 Powered by a 21-jewel movement, it has been chosen for its high level of accuracy and robust nature. The overall design is a modern twist on a vintage design. It is a watch that is comfortable to wear, and won't let you down in the style stakes.
8. NOMOS Glashütte Tangomat Watch
The NOMOS Glasshutte Tangomat combines expert design with masterful energy efficiency. At its core is the Epsilon automatic movement. This was a breakthrough development for the brand in 2005, and it still delivers with excellent accuracy.
9. Shinola Runwell Automatic Watch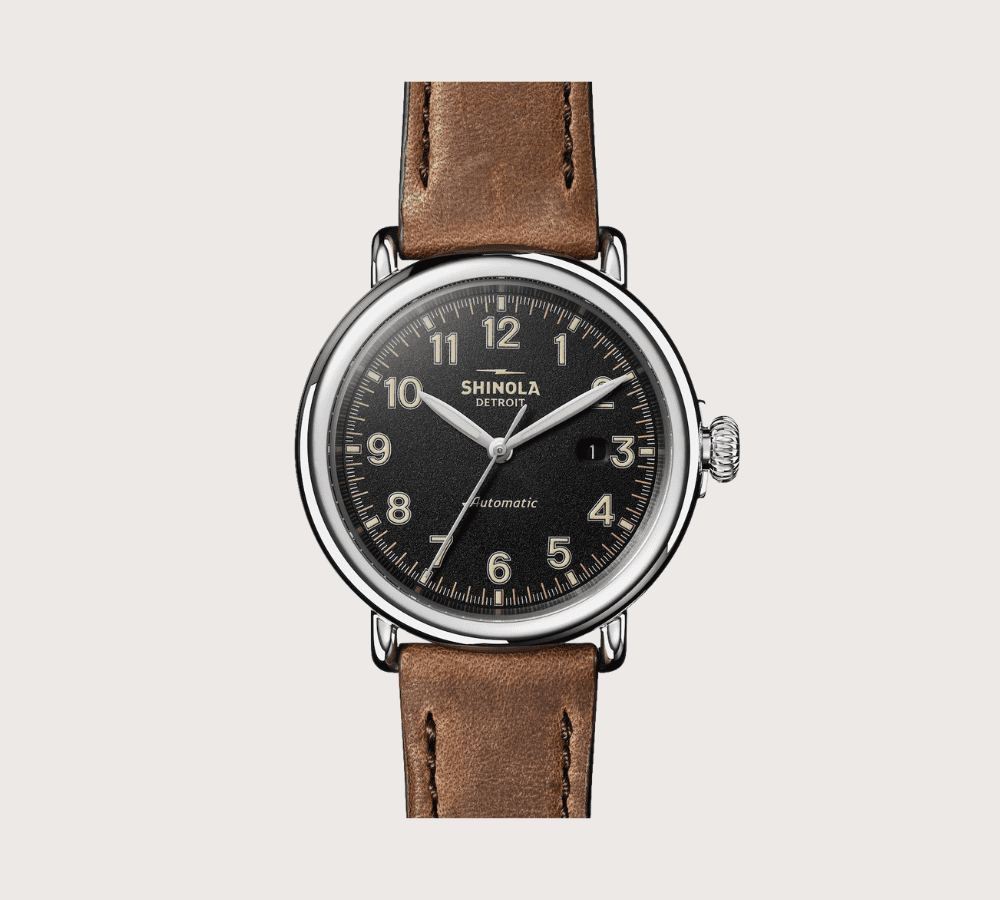 The flagship Shinola watch, the Runwell automatic, is an evolution of the original classic design that helped make a name for this Detroit brand. This watch has been refreshed with micro-tracking and a richly-printed dial. The British tan strap only elevates this watch more. We are big fans of the brand and this timepiece in particular.
10. IWC SCHAFFHAUSEN Pilot's Automatic Chronograph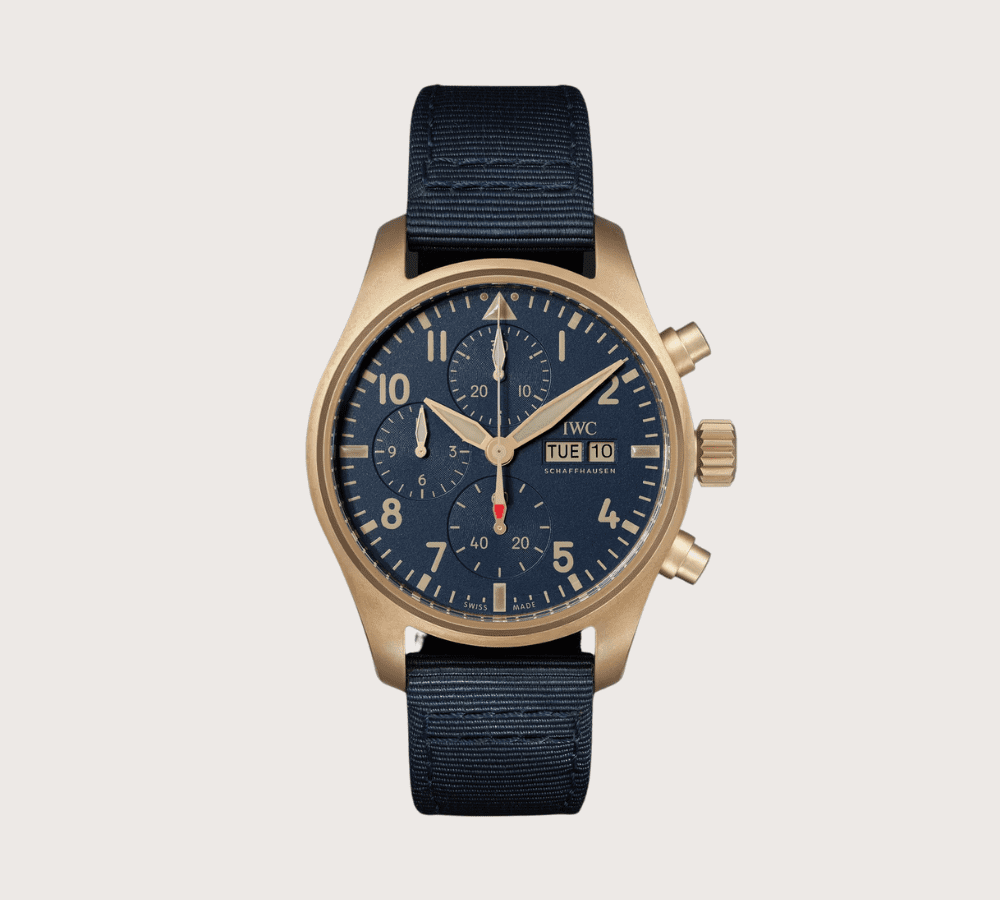 The pilot watch was first conceived for use in the cockpit by IWC in 1936. Additional chronograph details were introduced in the 90s, and the constant reimagining of expert horology has led us here. A bronze case houses the 69385 automatic movement developed in-house by the brand. This contrasting case (which naturally patinas over time) and blue dial deliver a stunning, contemporary watch.
11. Tissot T-Heritage Visodate Mens Watch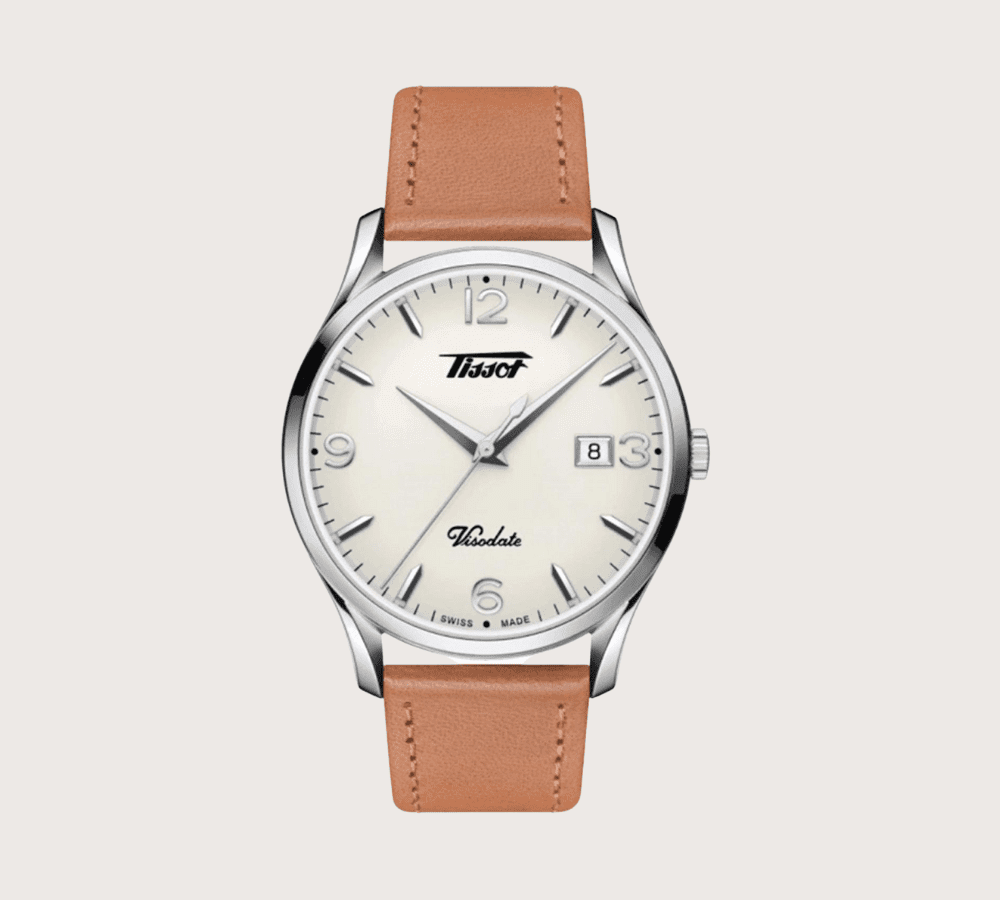 This watch from Tissot is a nod to the 1950s. That was the year they introduced a date function, and the Tissot Heritage range has been updated to include the same once innovative mechanism. Added nostalgia comes from the branding, which is a homage to that era.
12. Baume & Mercier Clifton Baumatic Automatic Watch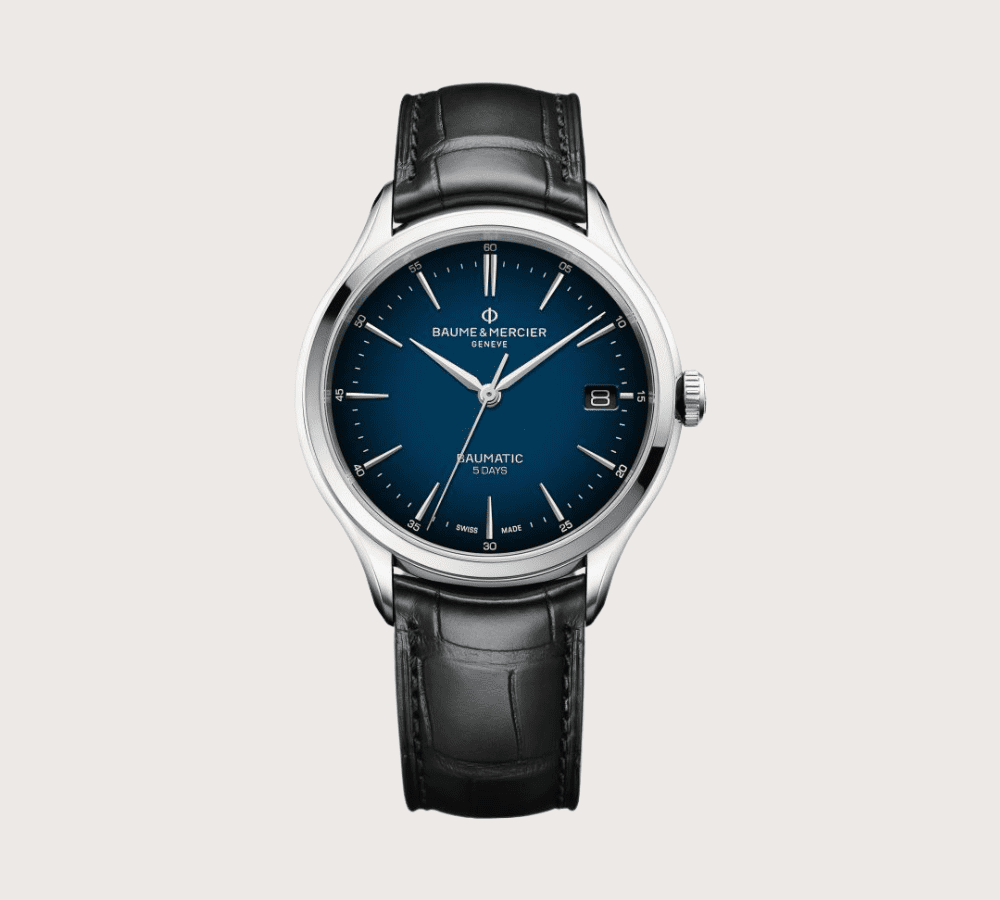 Swiss luxury watchmaker Baumer & Mercier have been exquisitely crafting watches since 1830. The Clifton design is understated but elegant. With a unique blue dial set off with a rich black leather strap, this would be a fine addition to any tailored outfit.
13. Davosa Neoteric Pilot Automatic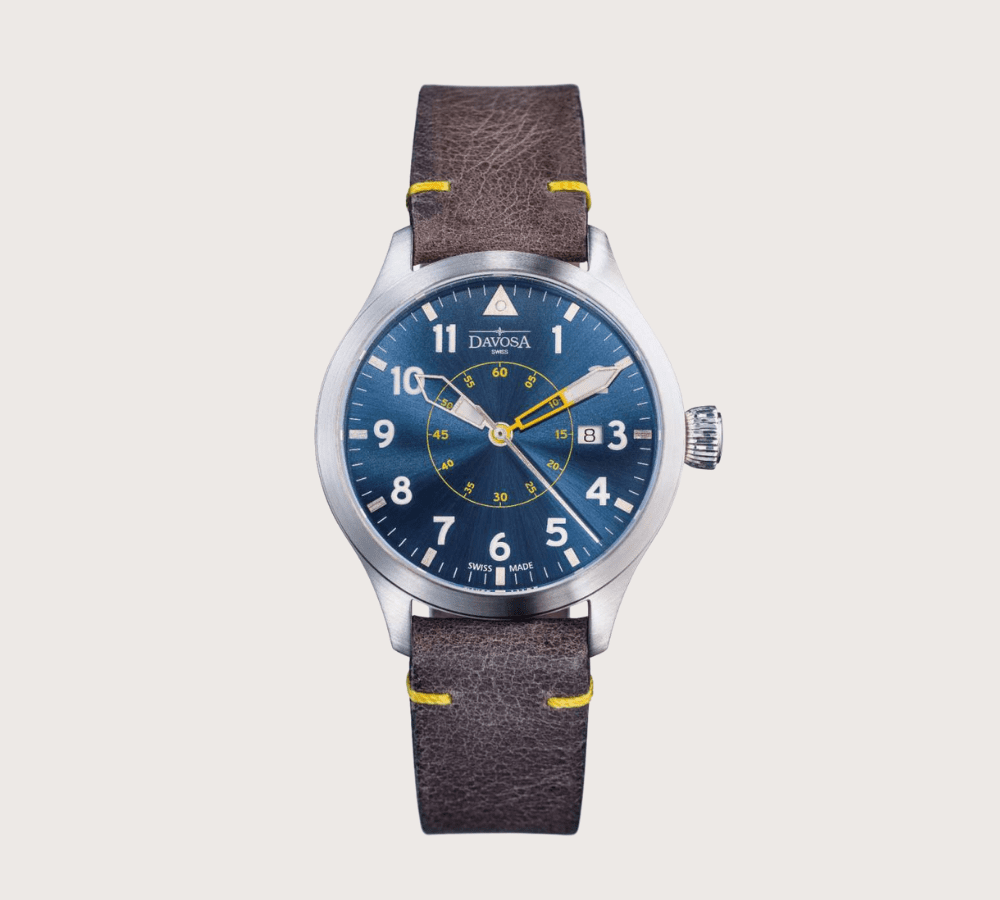 The leather vintage-inspired strap symbolises the traditions of original pilot watches. Updated with easily readable Arabic figures on each hour, the Neoteric also comes with a fluted crown, a hallmark of Davosa watches. The latter is operable, even with pilot's gloves, for a nice added touch.
14. Longines Master Collection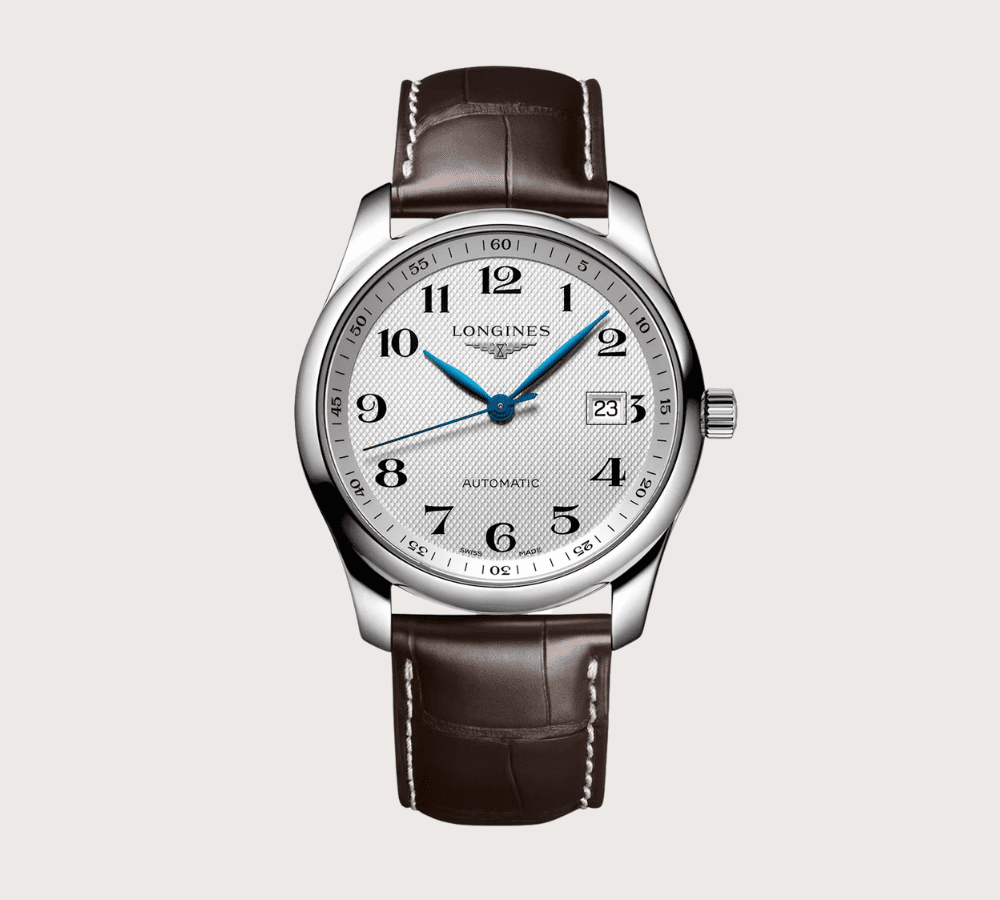 The Longines Master Collection has been showcasing the finest in watchmaking since its release in 2005. A classic design, this is a watch that will never go out of fashion.
15. Grand Seiko Elegance Watch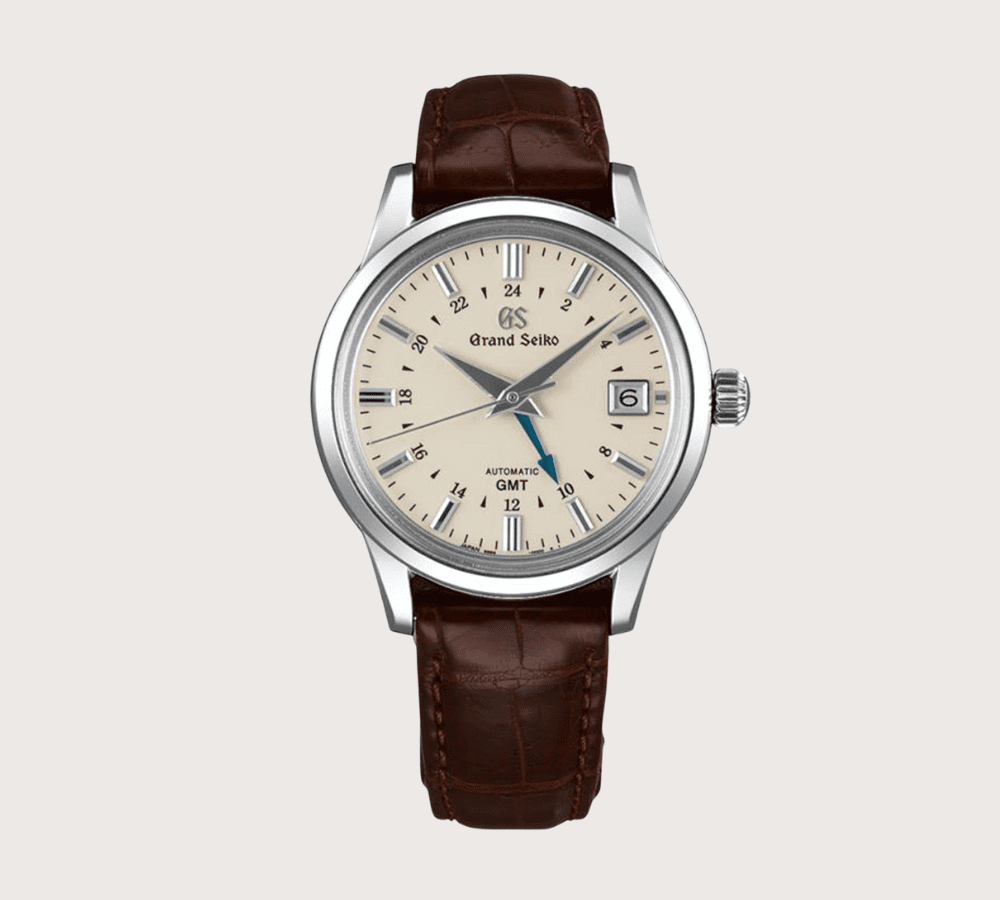 Under the hood of this Grand Seiko is an evolved Calibre 9S66 movement that comes with a three-day power reserve. High accuracy and stability are enhanced through hairspring technology. The overall watch is beautifully designed and embodies the brand's pursuit of maintaining expert precision alongside captivating arrangement.