Despite coming on leaps and bounds in the past decade or so, I still feel like women's skincare is so much more advanced than men's. The wealth of brands and products on offer to women is far superior. Maybe it is the caveman approach a lot of men still have, seeing skincare as an afterthought, or, even worse, not important at all. Therefore less focus is giving to men over women, which I'm sure is driven by revenue generated by both sexes.
A Glamour survey declared that women on average have 12 beauty products, and spend on average £482.51 a year on products. According to Statista, around 70% of men spend £20 or less on grooming products each month. As a guide, only 15% of women spend under £25 a month on facial make-up alone. There are always nuances to this. For example, the majority of men do not wear make-up (although attitudes to this are changing). But, I still feel there is overall a discrepancy in product quality. As a result, I would not hesitate to dabble with my partners' skincare products.
Thankfully there are premium products on the market that can cater to both men and women. French skincare experts, Institut Estherderm, have recently unveiled their new 'Intensive Spiruline' range.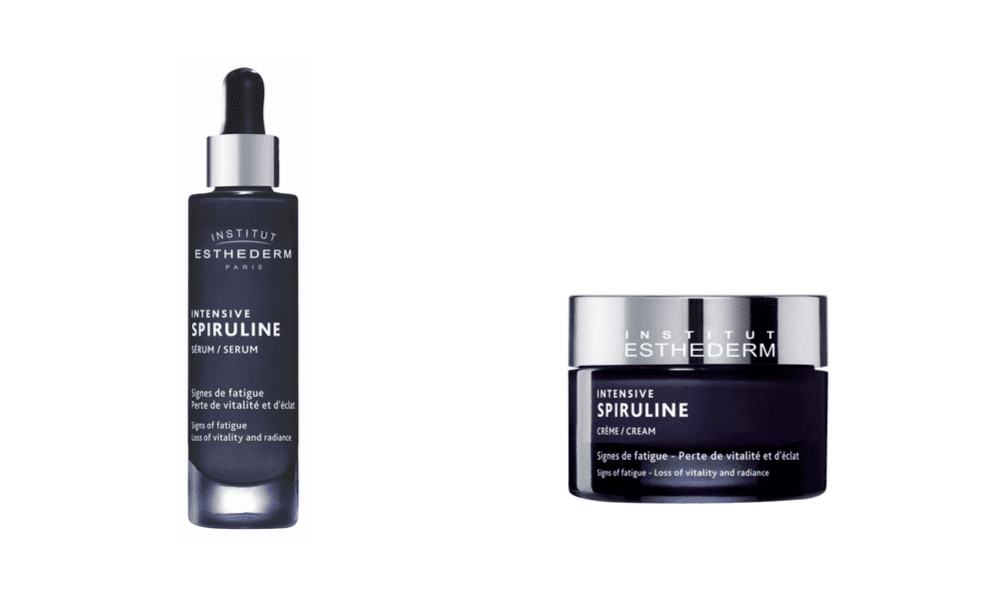 For those that don't know, Spirulina is a blue microalgae that contains 220 nutritious ingredients. The key benefit of Spirulina is to nourish the skin. It will help to improve the overall skin tone and enhance radiance, getting rid of dull and tired skin. The results could be crucial as we approach a busy festive period. This time of year always swells the social and work calendar.
INTENSIVE SPIRULINE CREAM - Use morning and evening on your face and neck to reduce signs of fatigue, regenerate and nourish the skin.
INTENSIVE SPIRULINE SÉRUM - Use on its own or before the cream to improve skin tone and enhance its brightness.
Both products are suitable for all age groups and can be used from your early 20's.
Shop Institut Esthederm at Lookfantastic, Feel Unique or Space NK