Now you have the chance to play James Bond for real, all while cultivating your startup in a trendy office space. A former World War 2 MI6 headquarters has been turned into a fantastic co-working space. It is the result of a partnership between venture firm PUBLIC and workspace accelerator Huckletree.
Situated in London's famous Horse Guards Avenue, the imposing building stands at 600 feet long and was built in 1884. It is very much a French Renaissance-inspired building, and along with its Grade-2 listing, it proved challenging for the design studio, Sella Concept to put their mark on. But, with ornate ceilings, grandiose features sitting alongside contemporary colours and furniture, it blends heritage and modern nicely.
The main objective was to retain the grandeur of the space while injecting the Huckletree brand's playful nature, a piece of the past and a step into the future

Sella Concept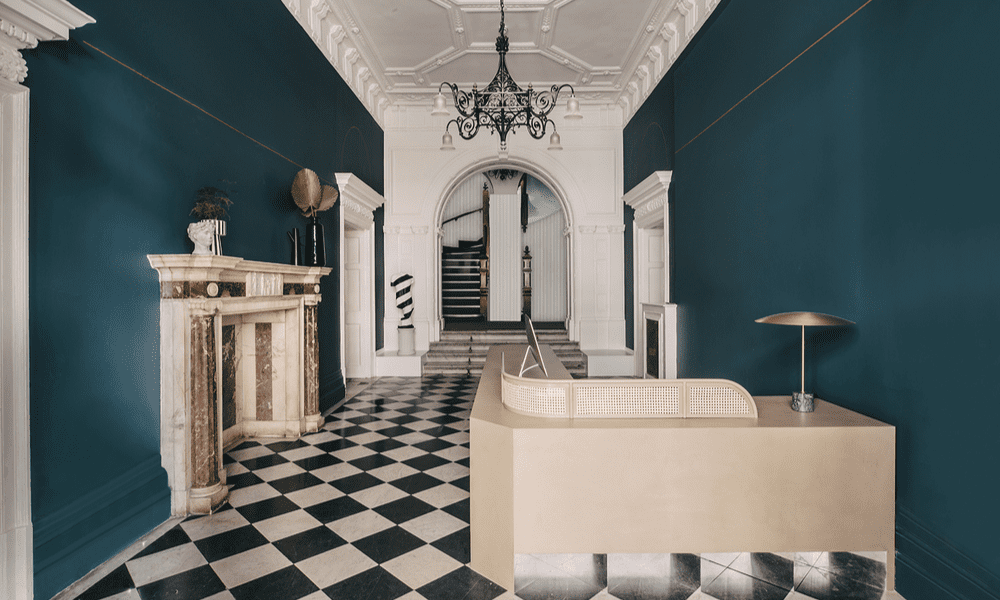 Overall the aesthetic feel is more grown-up than you would find in other co-working spaces in the capital, and this was key for Sella Concepts. They didn't want beanbags and ping-pong tables, this is about nurturing future businesses. The idea is to encourage disruptive, modern thinking.
With space for 250 workers, prices start from a very modest £150 per month.
More information huckletree.com