Sometimes it can be difficult for men to uncover the best shopping destinations as our habits can often be entrenched with familiar patterns for spending our cash. We head to the same stores because we know exactly what they will offer us.
But what if I told you there was a better world out there? Shops with a curated selection of menswear brands you are loyal to whilst bringing you similar brands you might not be aware of.
At AGR, we bring you our list of some of our favourite menswear shops across London.
Trunk Clothiers
8 Chiltern Street, London, W1U 7PU
Bringing together a host of curated menswear brands from across the world, this intimate but impressive shop in Marylebone has established itself as a key shopping destination with a loyal customer base. Peruse the latest offering from brands including Boglioli, Crockett & Jones, Mackintosh and Drakes.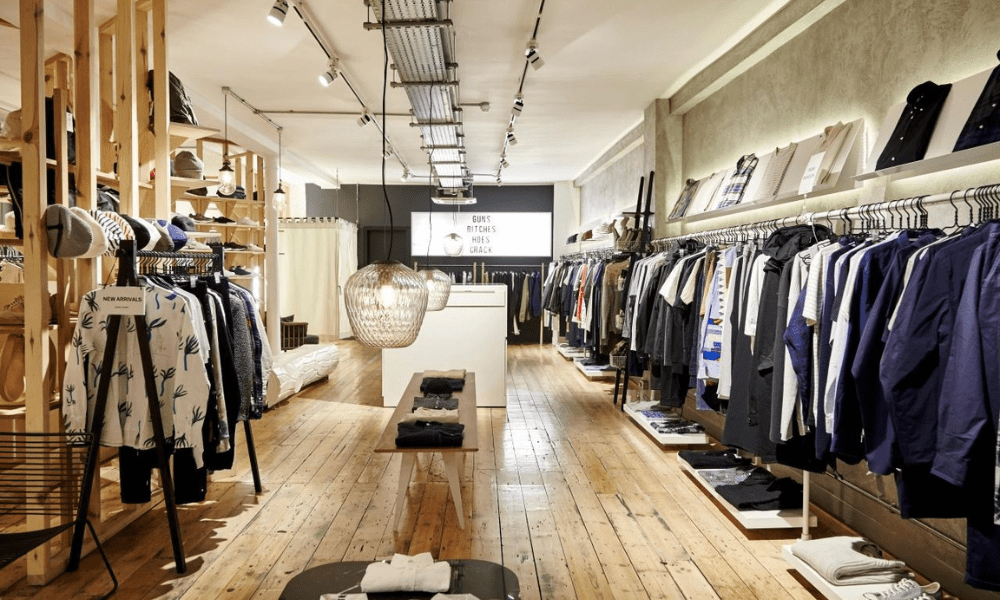 The Goodhood Store
41 Coronet St, London, N1 6HD
Originally a self-funded project in Hoxton, this award-winning multi-retailer now stocks over 200 brands through menswear, womenswear, and lifestyle categories. Men can get their hands on a diverse list of brands, including Mark McNairy, Norse Projects, Aesop and Marwood.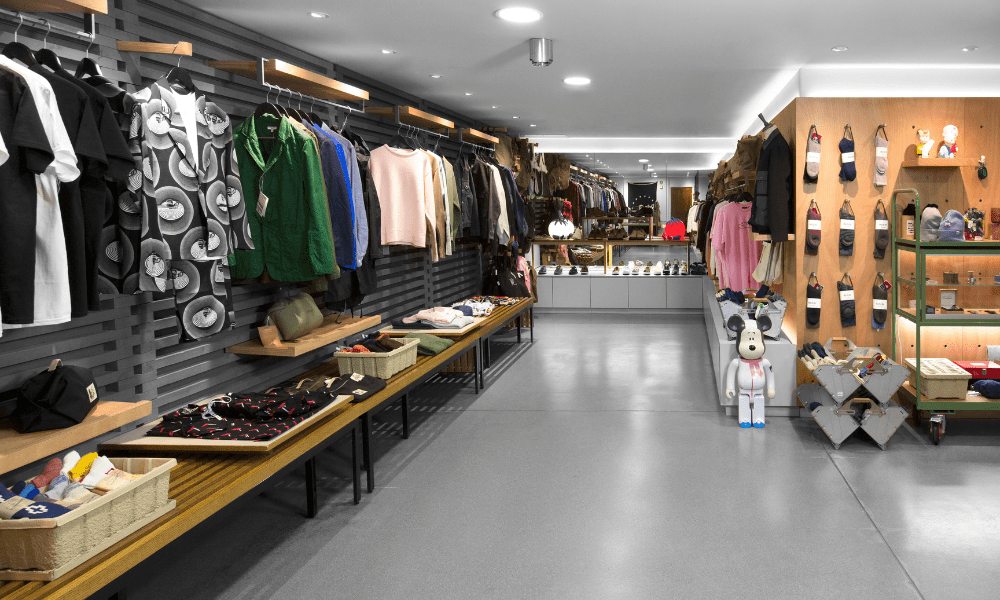 Couverture & The Garbstore
118 Kensington Park Road, Portobello, W11 2ES
Situated in the heart of Notting Hill, Couverture & The Garbstore is three floors of independent brands nestled alongside upcoming labels and exclusive collaborations, all housed in a period conversion townhouse. In the basement is 'The Garbstore', a collection of pieces referencing post-WW2 clothing production with a smattering of rare books.
www.couvertureandthegarbstore.com
Hostem
28 Old Nichol Street E2 7HR
This award-winning Shoreditch hotspot was the concept of founder James Brown to offer luxury menswear brands from across the globe. It offers a distinctive take on men's classic wardrobe pieces, so we would encourage those looking to push the boundaries a little to take the time to visit. Suits from Casely-Hayford and shoes from cobbler Sebastian Tarek give you an idea of the current offering.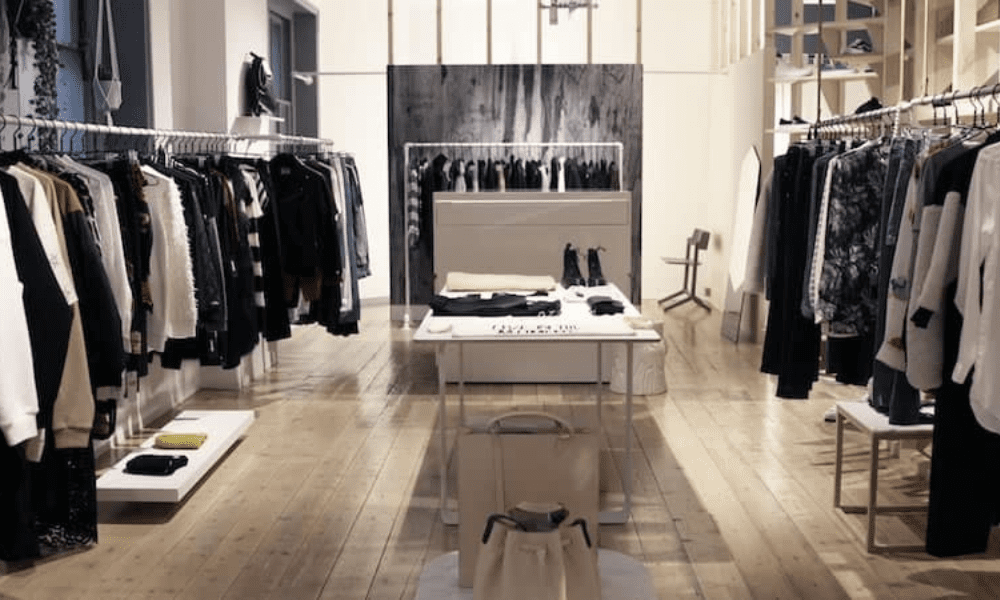 Other/shop
Fouberts Place, London, W1B 5QA
Founded in 2012, the menswear store just off Carnaby St offers contemporary design and men's fashion. Expect a creative twist on the norm with the founders formerly running a b-store before creating this new conceptual store to support emerging talent alongside their own designs.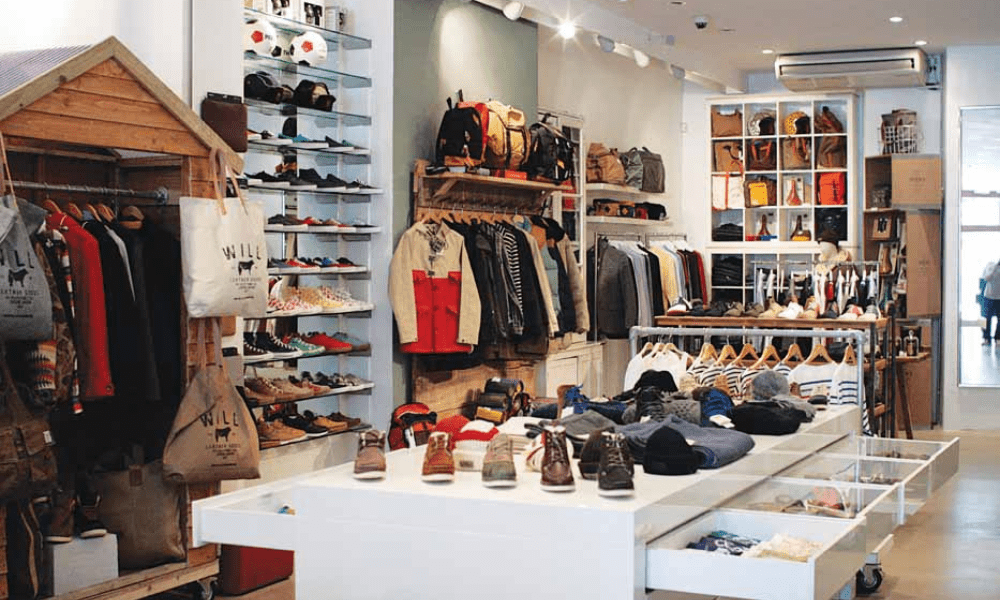 Present
140 Shoreditch High St, E1 6JE
The owners of this store were the founders of the long-forgotten Duffer of St George. They do stock some of their own designs of knitwear and t-shirts, but we advise men to focus on classic brands like London Undercover, Aquascutum, and Hancock.
The Shop At Bluebird
350 King's Road, SW3 5UU
This is a great destination for men looking to stock their wardrobes with key pieces from Oliver Spencer, AMI, Jigsaw and E Tautz, to name but a few. Elbow the cast from popular reality tv shows out of the way to ensure you get your hands on some serious menswear clobber.
This is just a note to say Start London would have definitely featured in this list but sadly has now closed the doors of its Shoreditch home.