Trends are temporary, style is permanent. If you are looking to discover the essential pieces every stylish man needs to look his best all year round. Then you have come to right the place.
The core foundation of a menswear wardrobe should be pieces that don't go out of style. They are transitional, trend-proof items that don't succumb to the often fickle world of fashion. These items have built a reputation over time and as such will continue to be the mainstay of the well-dressed elite.
No matter the occasion or the season, these 22 wardrobe essentials in our eyes should be at every gent's disposal.
1. Navy Blue Suit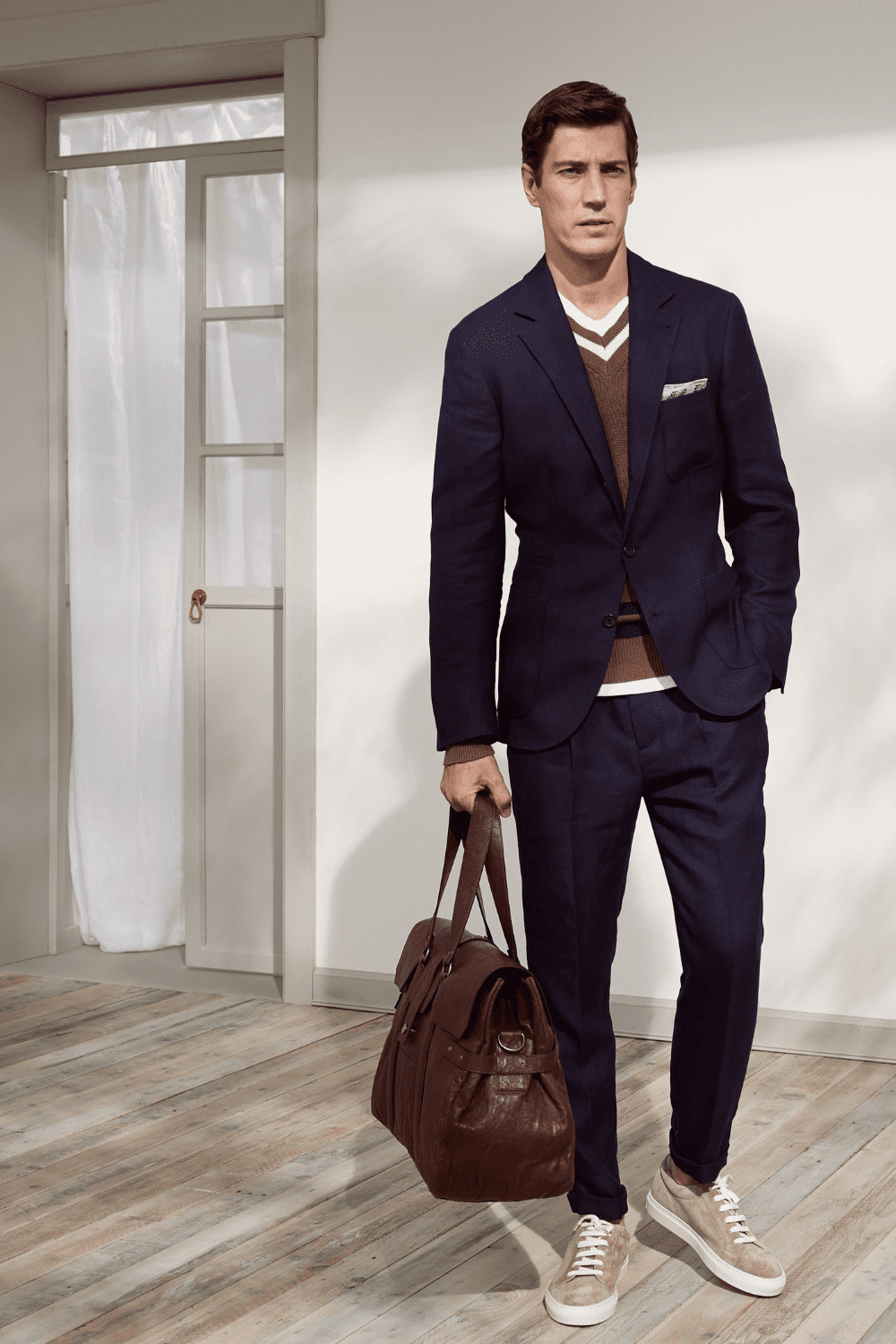 The sheer versatility of the navy blue suit makes it indispensable to men. A well-made single-breasted navy suit is a timeless classic. Ensure you focus on the fit to get the best silhouette for your body type and this piece will have your back for years to come.
It can be paired with pretty much any shirt colour and can even be worn as separates. Stick navy trousers with a grey jacket for a contemporary office look or use the navy jacket with chinos for a smart casual ensemble.
2. Blue Jeans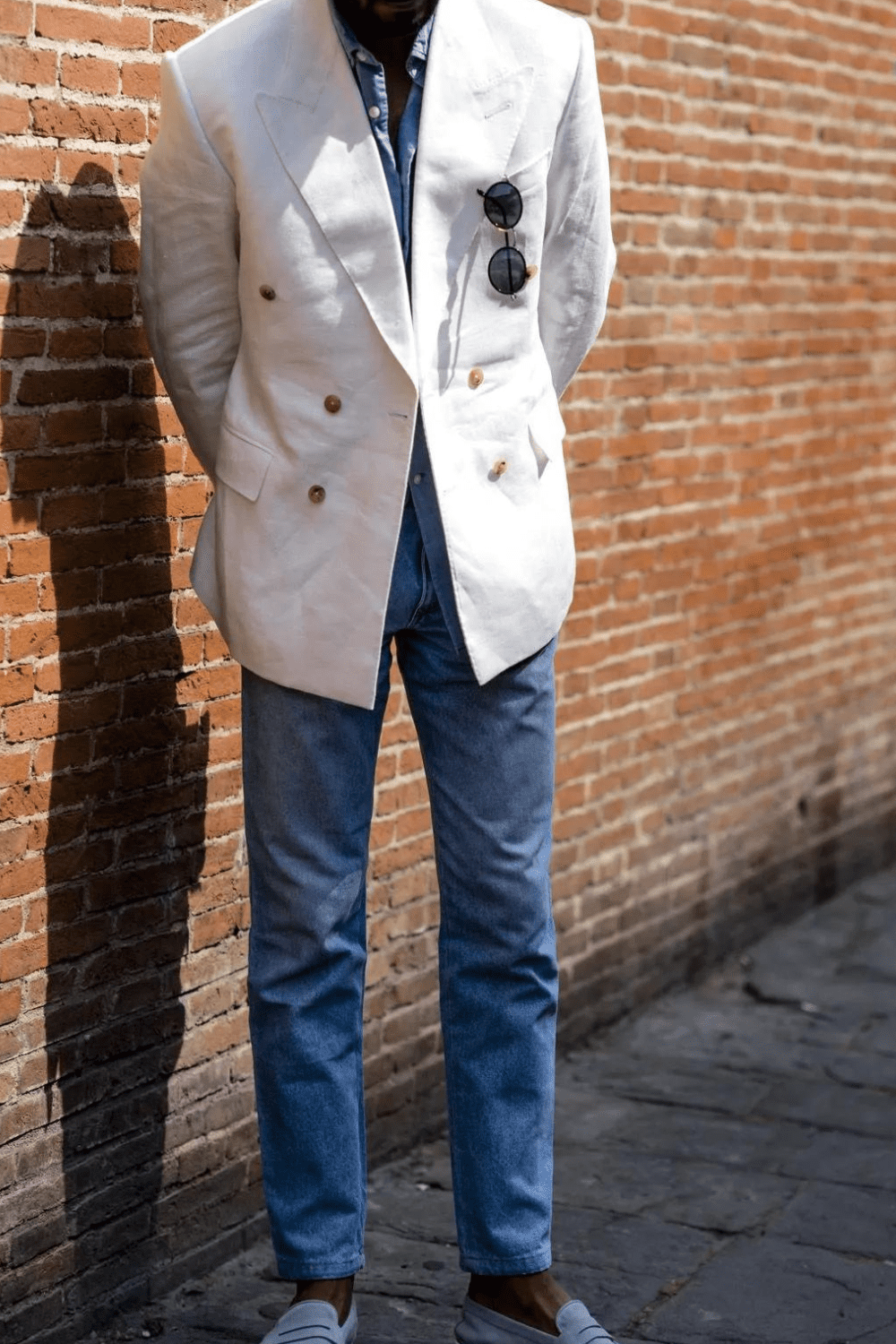 Men can be faced with a myriad of event invites over a calendar year, so you need wardrobe pieces that are reliable and dependable. A comfortable pair of plain blue jeans will work simply on their own with a white t-shirt or dressed up as part of a smarter dress code.
Again, the fit is crucial as with anything you buy. No grouping at the base of the leg or sagging at the waist. The right pair of jeans should sit nicely without the need for a belt.
3. Oxford Shirt
Full of preppy style, the Oxford shirt is a prerequisite piece for smart casual affairs. It can effortlessly be worn under a blazer or for more relaxed dates wear it on its own with chinos and a chunky knit.
Blue or white colour choices keep that adaptability, therefore don't stray too far from this baseline.
4. Crew Neck Sweatshirt
With the rise in athleisure, the humble crew neck sweater has become more socially acceptable as a stylish menswear item.
Any sweatshirt aficionado will tell you it has to be a cotton loopback version and pick a plain version (with no logo) you'll end up getting a lot more wear from it.
We like to partner with a crisp white t-shirt showing at the hem, smart trousers and white trainers for a sleek minimalist look.
5. Crew Neck T-Shirt
Take your style notes from the Hollywood greats like Marlon Brando and James Dean, The plain crew neck t-shirt has always been able to deliver on effortless style since being unshackled from its previous life as an undergarment.
Stock up on some basic plain t-shirts and your daily outfits will thank you for it.
6. Knitted Polo Shirt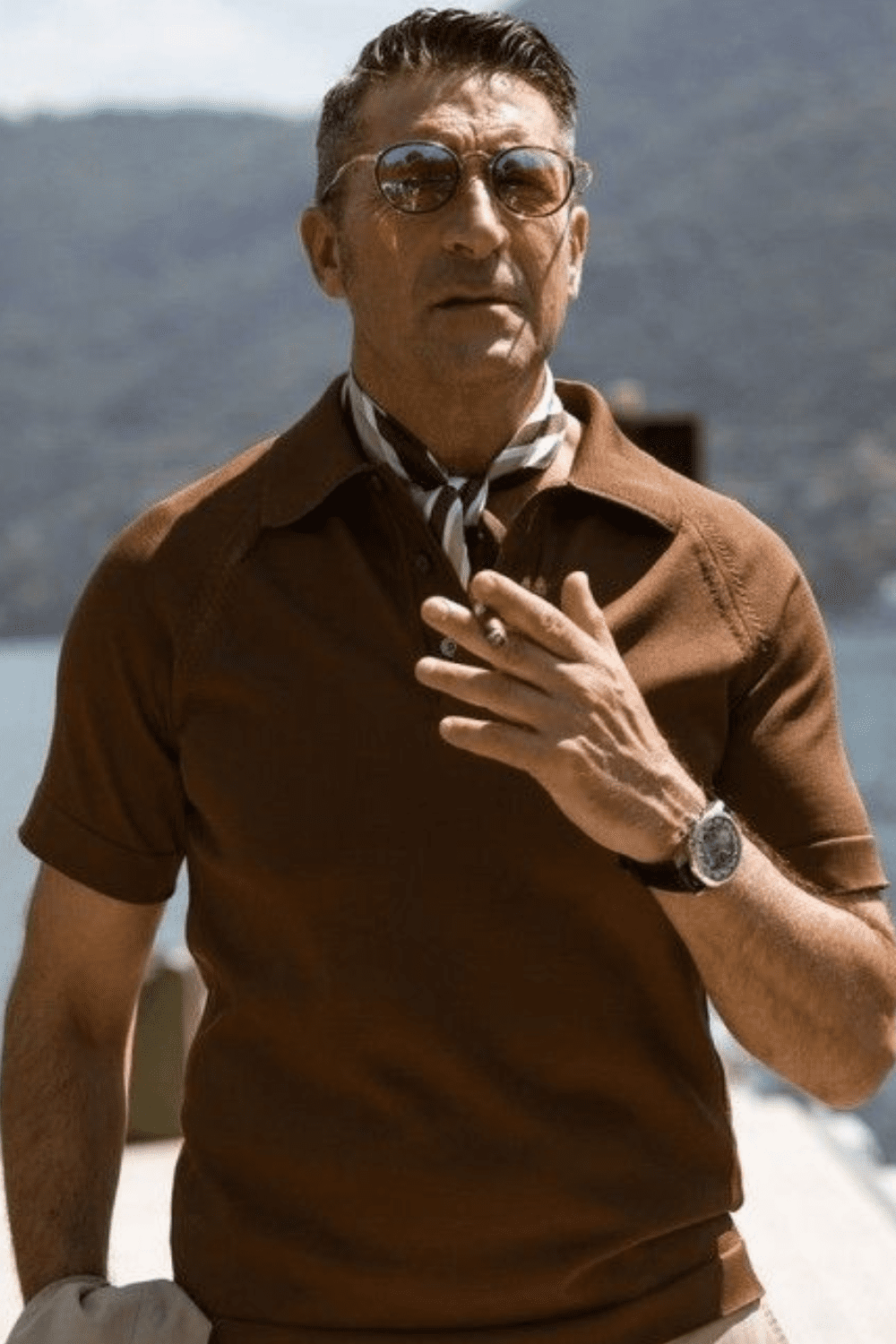 In either a long-sleeve or short-sleeve, the knitted polo shirt is able to transcend day to night with ease. With smart trousers (or a full suit) it is a welcome riff on a classic piece.
The slightly thicker material makes it more presentable in certain circles than a simple cotton polo shirt. Structurally it remains partly fitted across the shoulder meaning the overall drape is a flattering slim-fit.
7. Crew NecK Jumper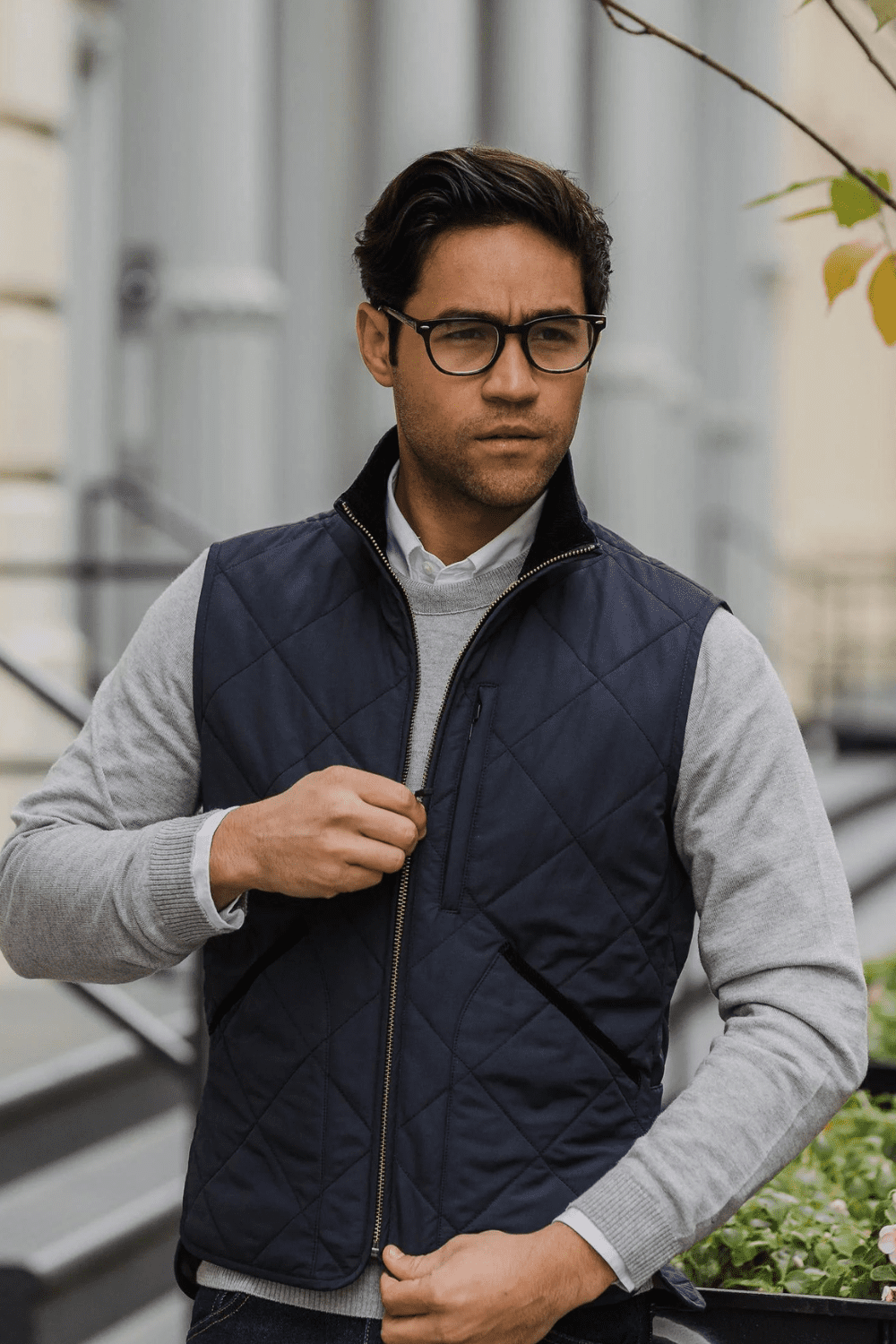 Mastering the art of layering is crucial for always looking your best when the mercury falls. A key weapon in your layering arsenal is a soft crew neck jumper in either cashmere or merino wool.
On its own, with a simple tee, it is more than fine. Though it can be a real asset when worn beneath a suit on a chilly winter morning. Not too thick, but sumptuously warming it is the perfect cooler weather component.
8. Poplin Shirt
For anyone who works in a corporate office, then this is a mainstay of their daily attire. Those who don't need to look as polished at work can still do with having this in the sartorial back pocket so to speak.
We never know when we have a drinks invite or wedding to look presentable for. A classic poplin cotton shirt is unobtrusive and dependable when bought in white or blue.
Just make sure you have ironed out the creases.
9. Grey Suit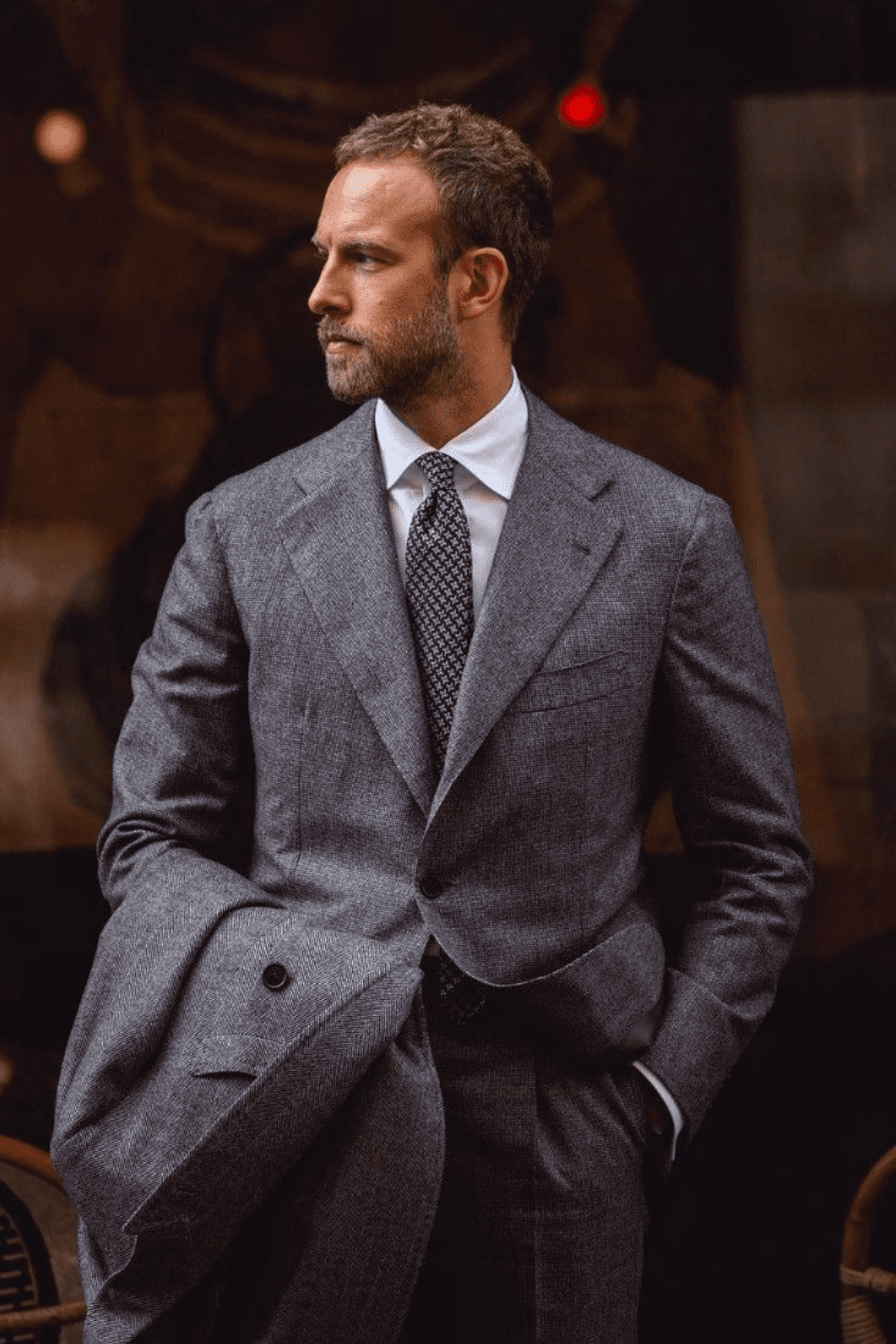 As with the navy suit, we want our wardrobe essentials to be interchangeable. Able to meet the needs of the wearer on a daily basis. The single-breasted grey suit in partnership with the navy does just that.
By breaking down the suit and switching one element for the other colour, you have created the foundations for four outfits and nailed the separates look at the same time.
To perfect it, opt for a grey suit in a slightly darker shade so as not to be too much of a juxtaposition with the navy.
10. Black Lace Up Shoes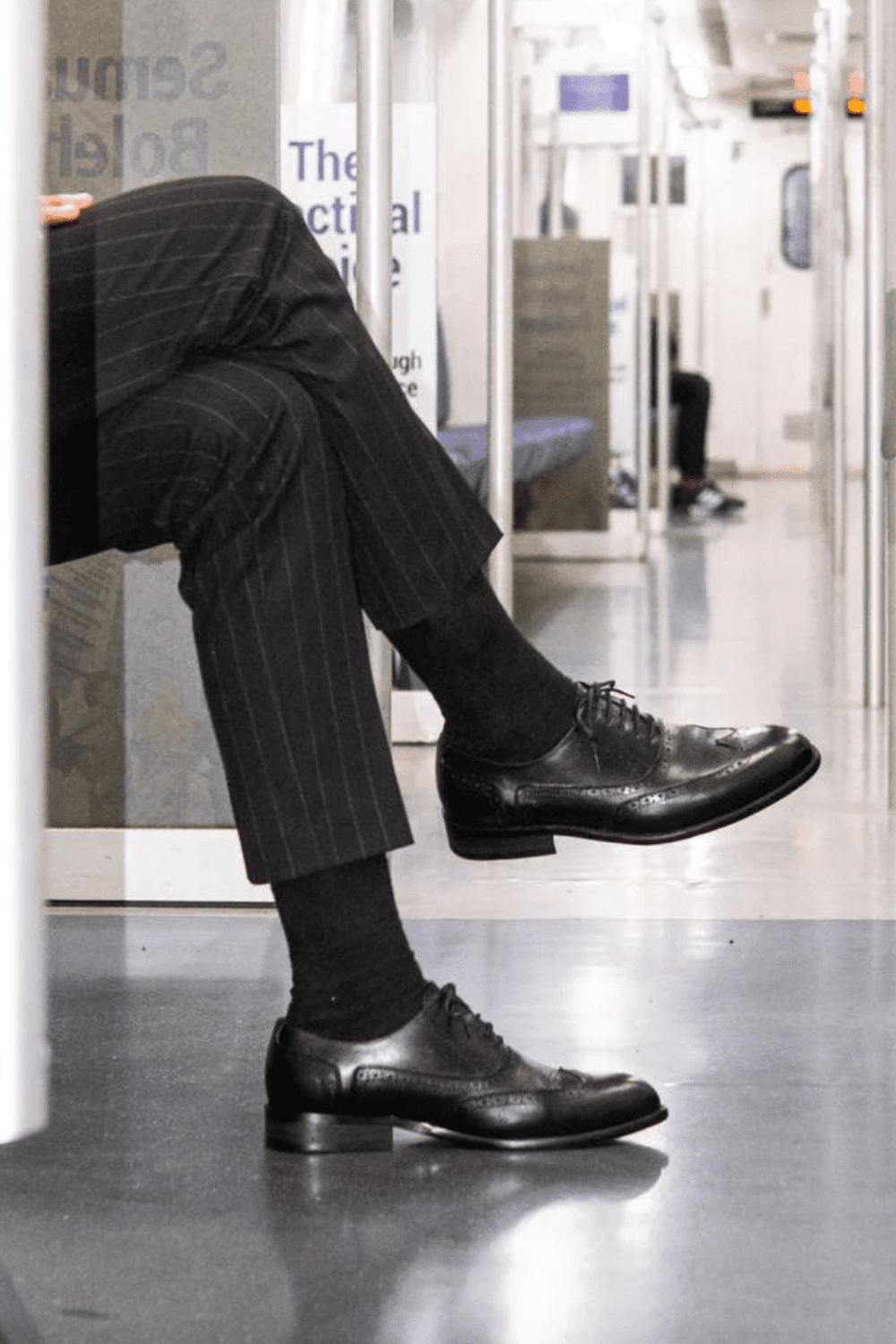 They say you are often judged from your shoes upward. To make sure you are making the right first impression invest in a quality pair of polished black shoes.
Oxford cap toes are a good starting point and will partner well with most suits. If you are looking for a bit more detail, then a pair of brogues would be worth seeking out.
11. Plain White Trainers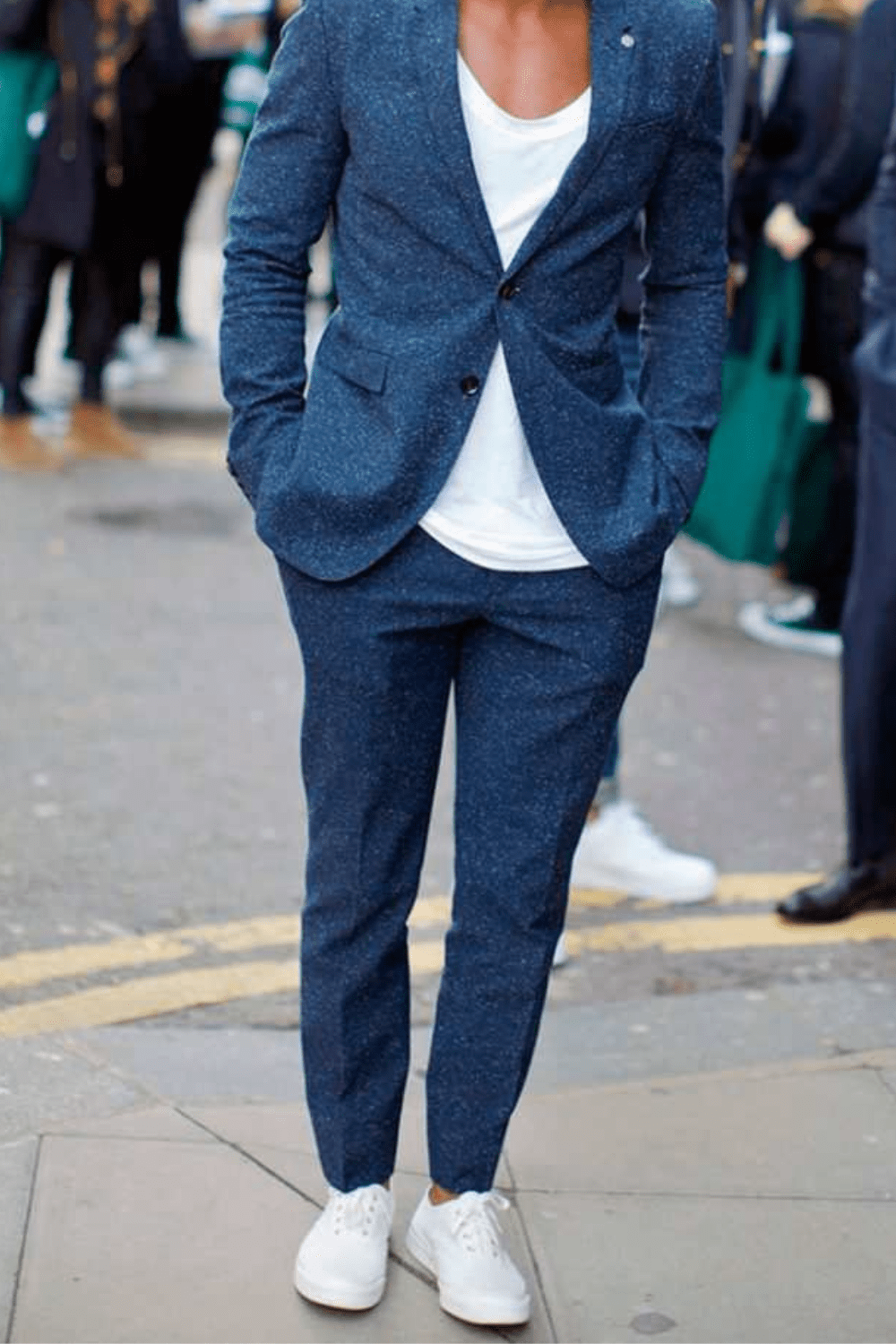 Adept at being partnered with a suit during the week as well as chinos at the weekend, an unassuming pair of white trainers is minimalism personified.
Long gone are the days that trainers were nothing more than practical footwear for the active man. And for those who don't share the passion of sneakerheads for OTT footwear, the clean aesthetic of the plain white trainer will make them a reliable daily pick.
12. Chinos
A slim or straight-leg chino will offer the wearer a pleasant sanctuary when suit trousers are too formal and jeans too casual. Chinos leap across dress codes, enabling them to be easily partnered with the majority of a man's wardrobe.
Like the Oxford shirt, this trouser was a staple of the famed Ivy League prep style. A fashion movement that is still highly influential across high street and designer brands.
13. Overshirt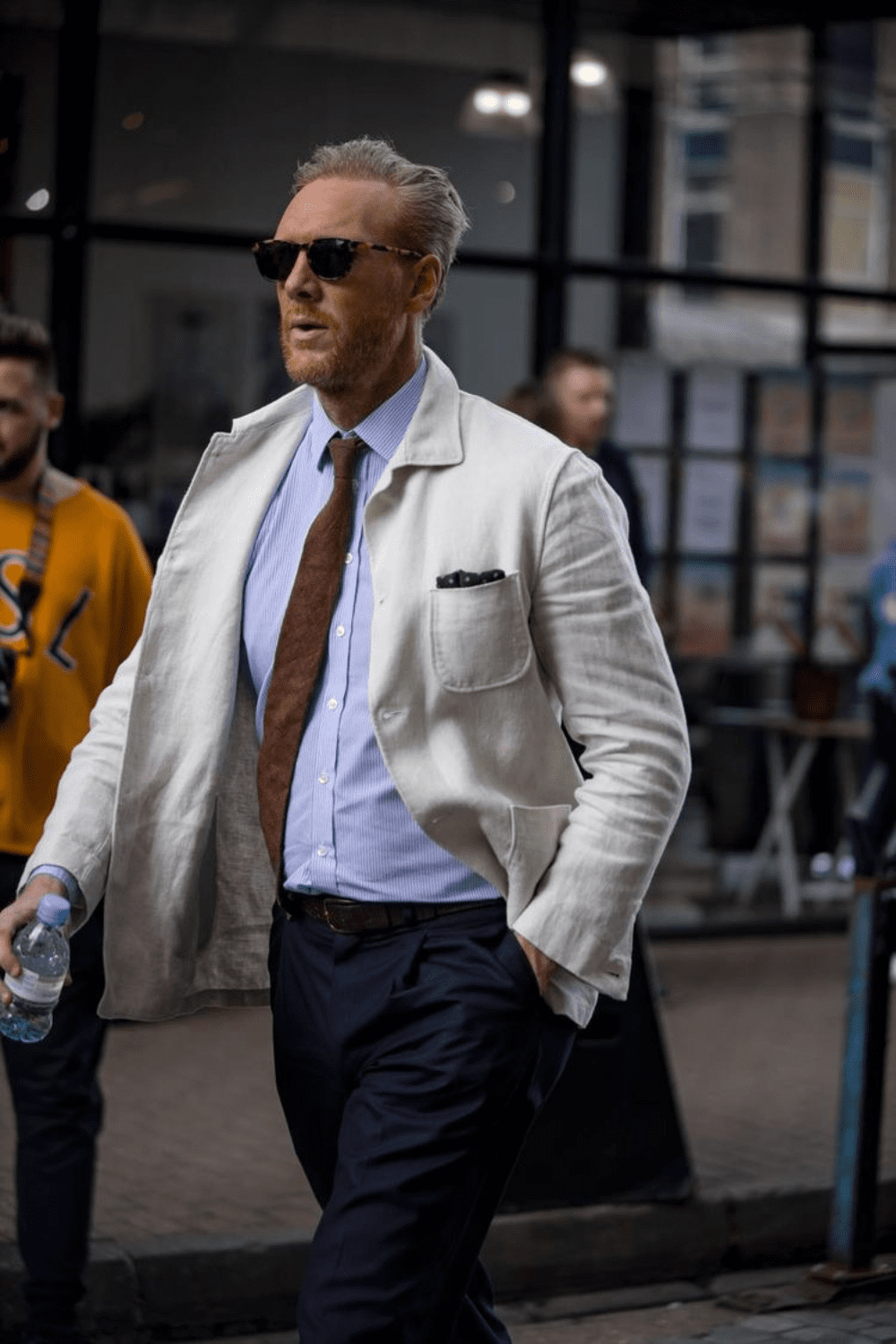 Take us back a few years and the words "shacket" or "overshirt" weren't part of the fashion vocabulary for most men. Nowadays we understand what we have been missing out on.
This menswear piece does a ton of heavy lifting. It layers with t-shirts, knitwear or even under your winter coat. Heck, we even use it instead of a coat if the mood takes us.
It's hard to find a brand that doesn't have some iteration of an overshirt, so you'll find no shortage of hunting grounds to grab one.
14. Weekend Bag
No one wants to be the man rolling up to that weekend break in the country with his unmentionables falling out of a supermarket bag. It might not get the greatest number of outings compared to other items in your wardrobe but a trusty weekend bag won't let you down when called upon.
Opt for a hard-wearing leather or canvas style that will keep everything nice and organised no matter where life takes you.
15. Rollneck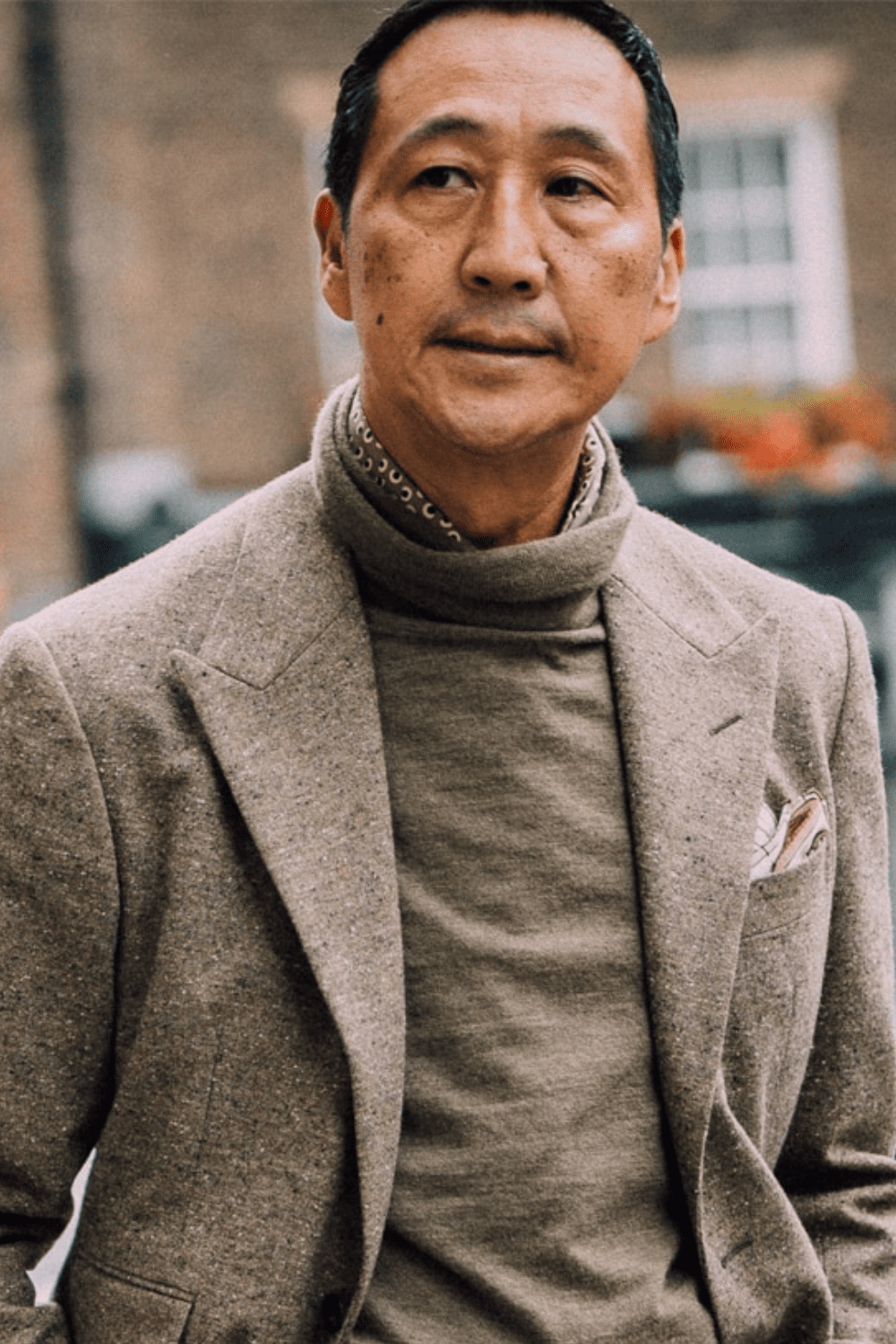 Much maligned historically in fashion. Since its resurgence, the roll neck has now become a winter essential. Use it to replace your shirt and tie for a contemporary formal look or wear it beneath your outerwear for a smart casual ensemble.
We would always prefer a cashmere option, although merino wool can be a much more affordable entry point should that better suit your budget.
16. Hoodie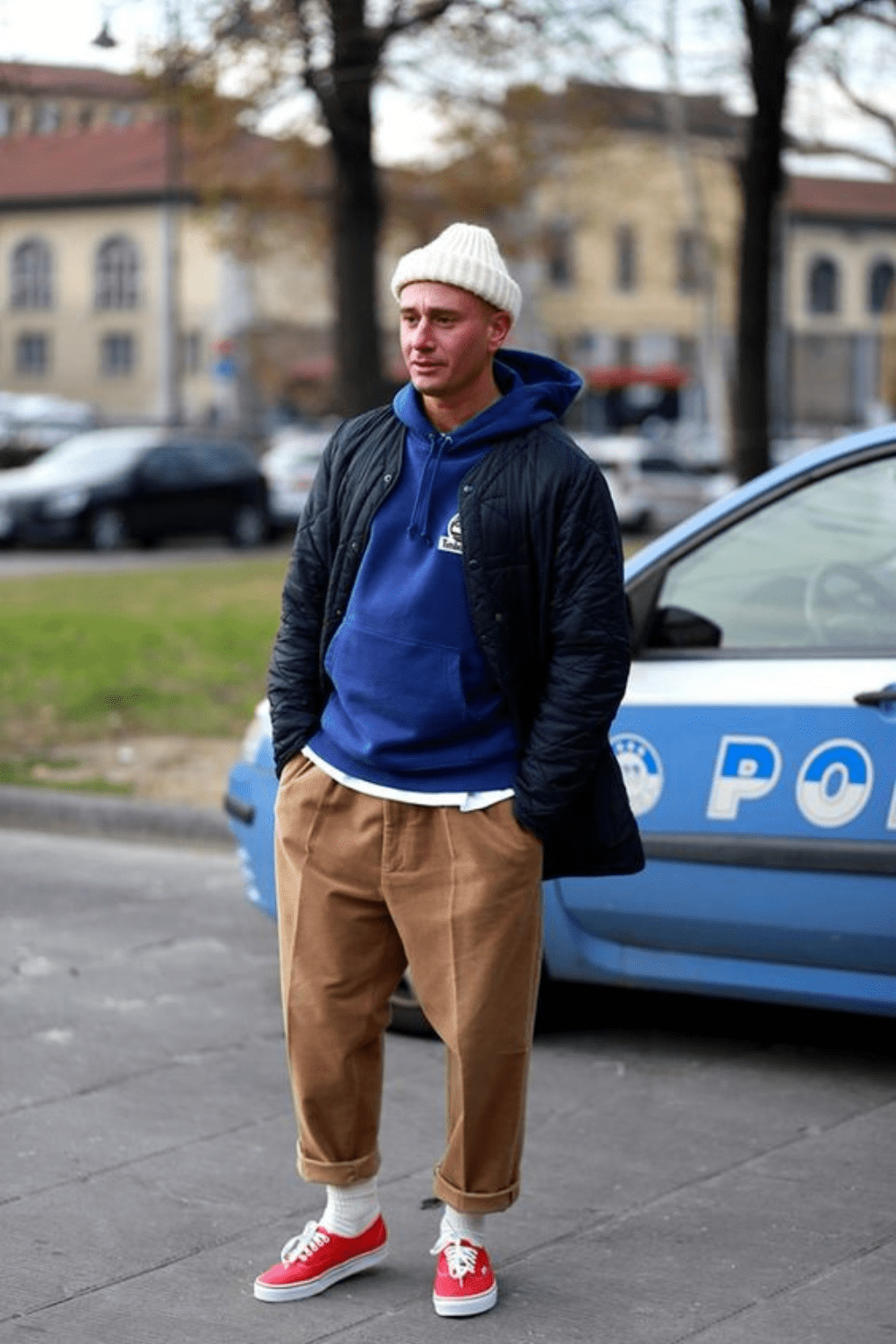 In the last few years, the hoodie has probably become a habitual outfit choice as we move from bed to our temporary home office to start the working day. Don't get stuck into a style rut and explore how the hoodie can be elevated within your wardrobe.
Firstly, the fit has to be better, preferably a slim fit and it can't have any logos. Then you can start to pair it with smart trousers, shorts or even wear it beneath a wool coat or overshirt.
17. Shorts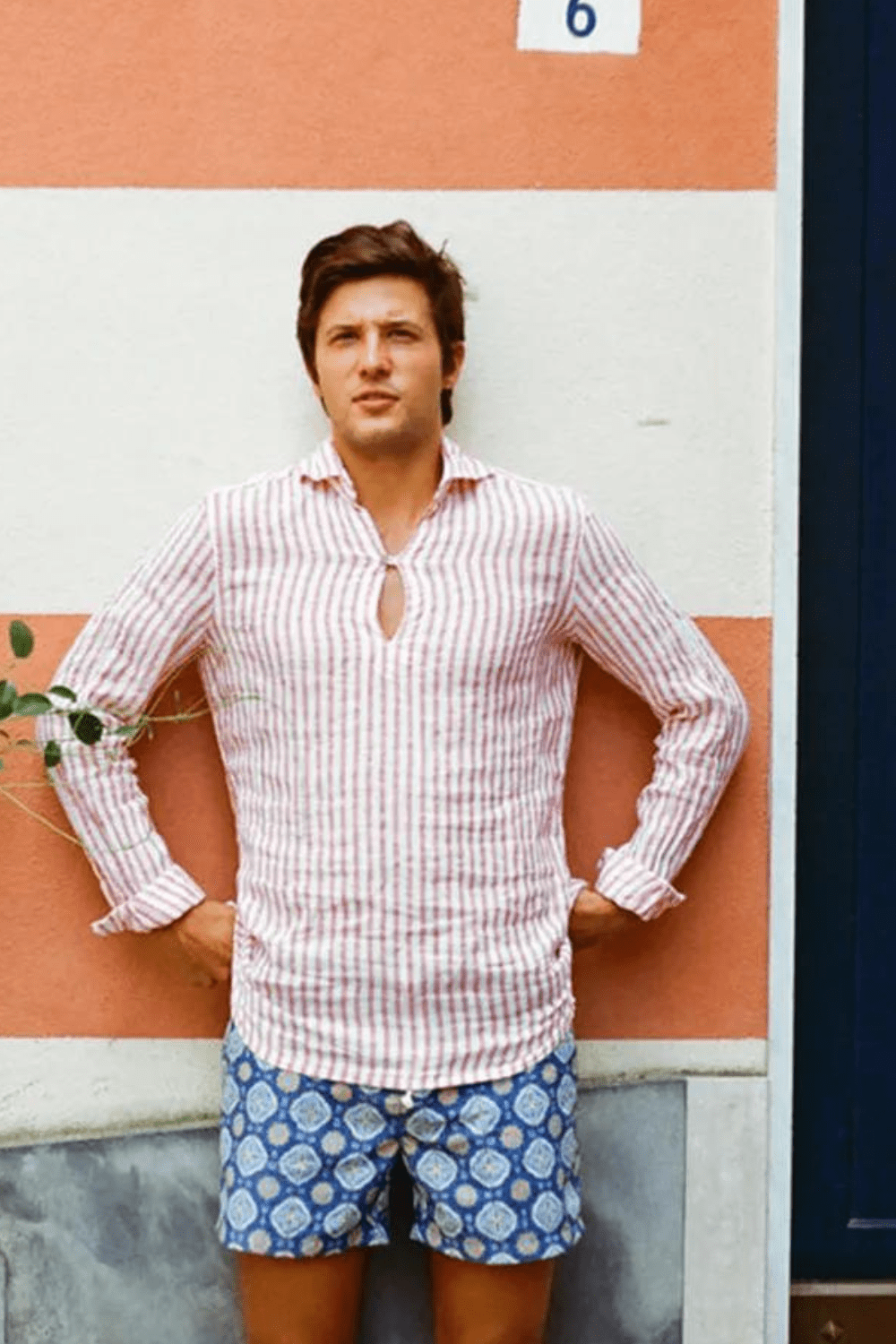 Granted, you won't be wearing them all year round, but shorts are still important. Toss those long, over-the-knee Bermuda shorts aside and take this holiday essential to the next level.
A sexier choice is a tailored fit short which finishes mid-thigh. Perfect for the pool, while also looking great with a linen shirt and loafers at the hotel bar.
18. Wool Overcoat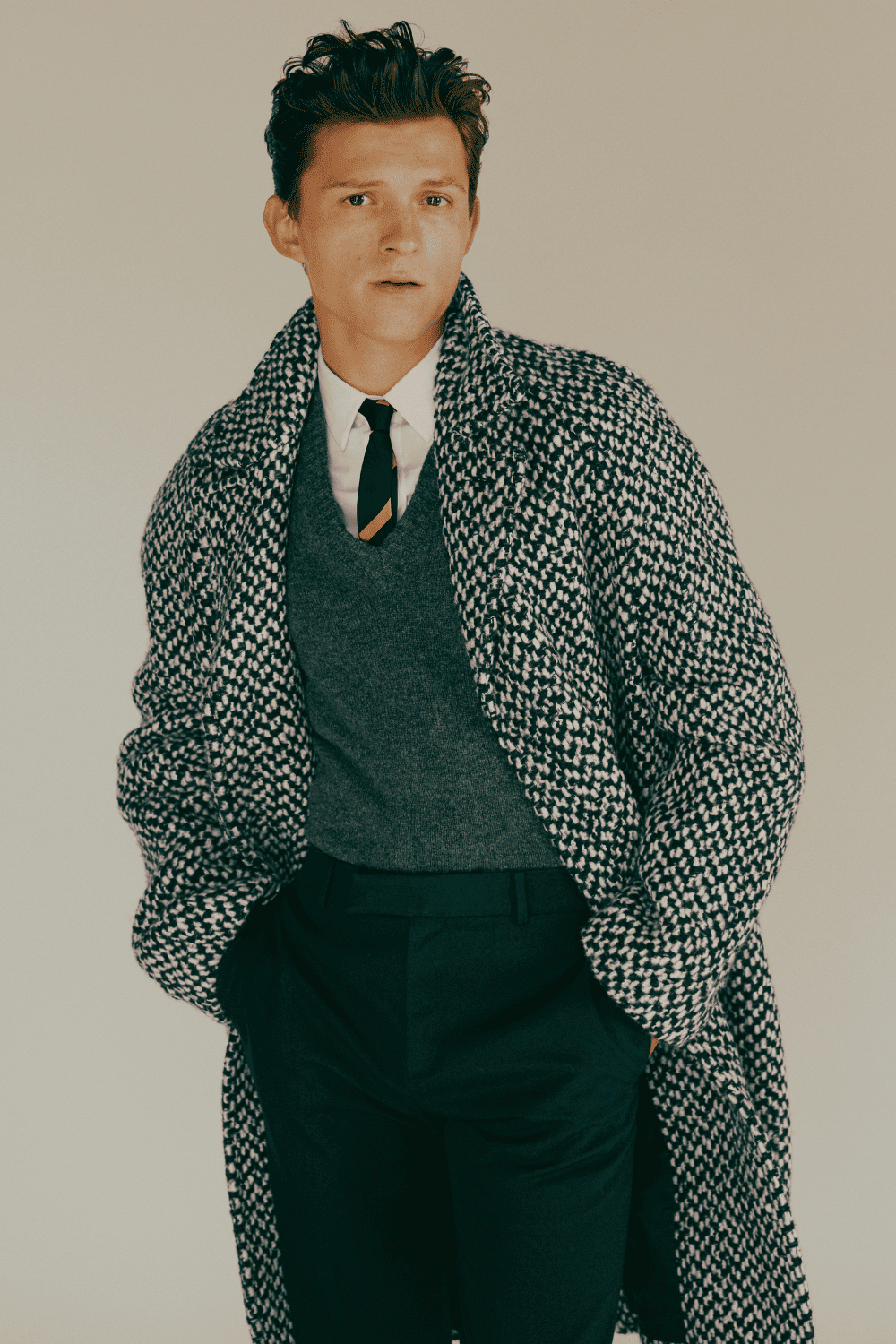 Inevitably, it is going to get cold. Don't try to prolong the warm weather any longer than you have to and start preparing for that cold snap.
Yes, a goose-down puffer jacket will keep you toasty in the Arctic. But, back in civilisation, layering is the best way forward. Your wool coat doesn't have to be crazy thick, as you can build your outfit using layers like t-shirts, knitwear and even a denim jacket beneath for warmth.
19. Suede Loafers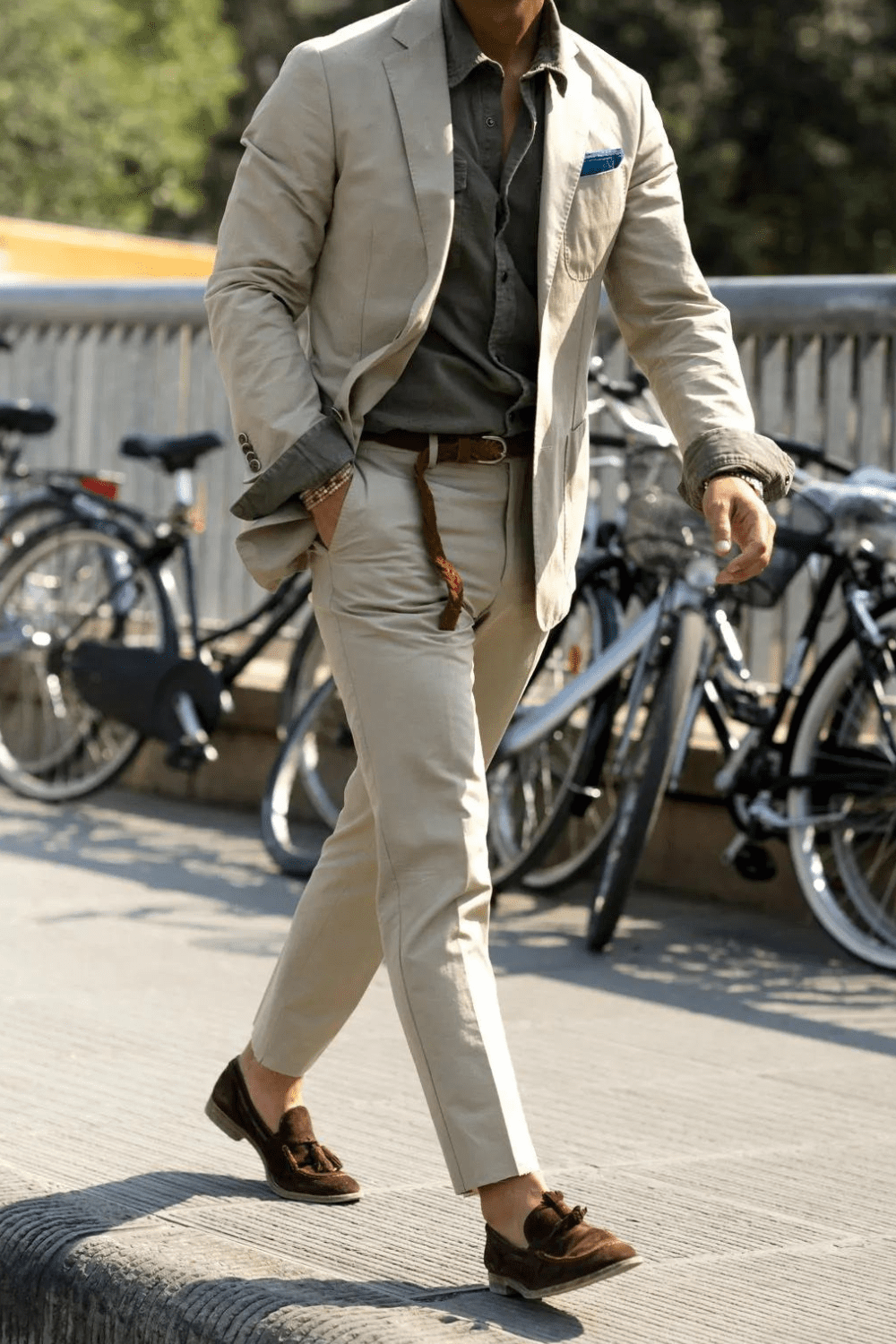 Hurdle the smart casual dress code with ease with a pair of suede loafers. Smart enough to be pulled off with a suit they can equally be partnered with shorts on warmer days.
Remember to keep suede in tip-top condition by preparing it before wearing it for the first time. A good suede protector will wick away water that can typically leave marks on this unprotected material.
20. Chelsea Boots
Get your inspiration from the likes of the Rolling Stones and The Beatles with this inherently British style icon, the Chelsea Boot. Named after the borough that stoked their popularity the fashion credentials of this footwear haven't waned over time.
More formal looks will benefit from a slick leather option while suede alternatives can be paired with jeans for a more laidback vibe.
21. Sunglasses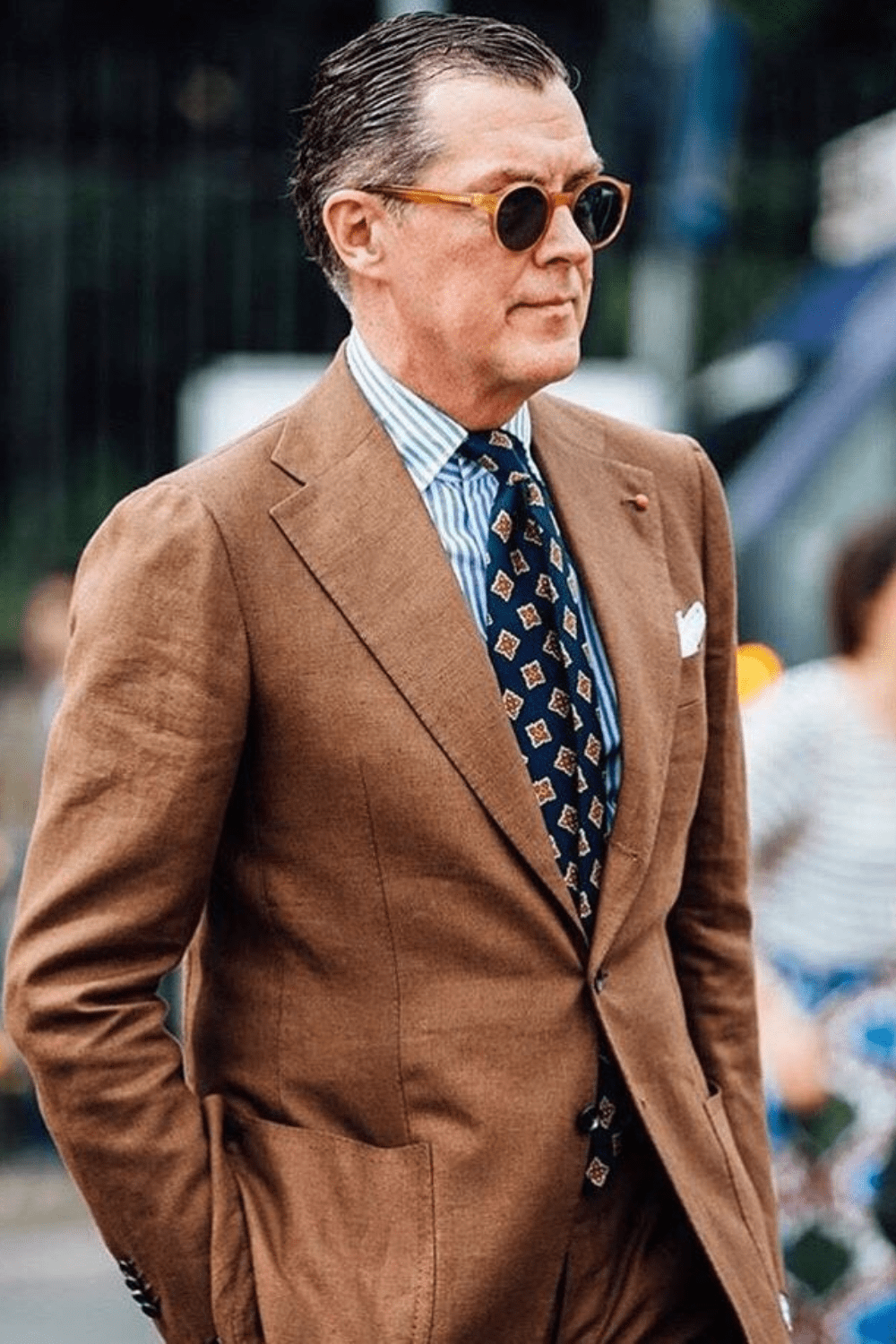 The devil is in the details. So, don't let your well-presented exterior fall down by ignoring the importance of a good accessory.
We aren't medical professionals but we know that squinting blindly into the sun can't be good for us. Get yourself some sunglasses that not only nicely finish your look but help to protect your eyes from harmful UV rays.
22. Transitional Jacket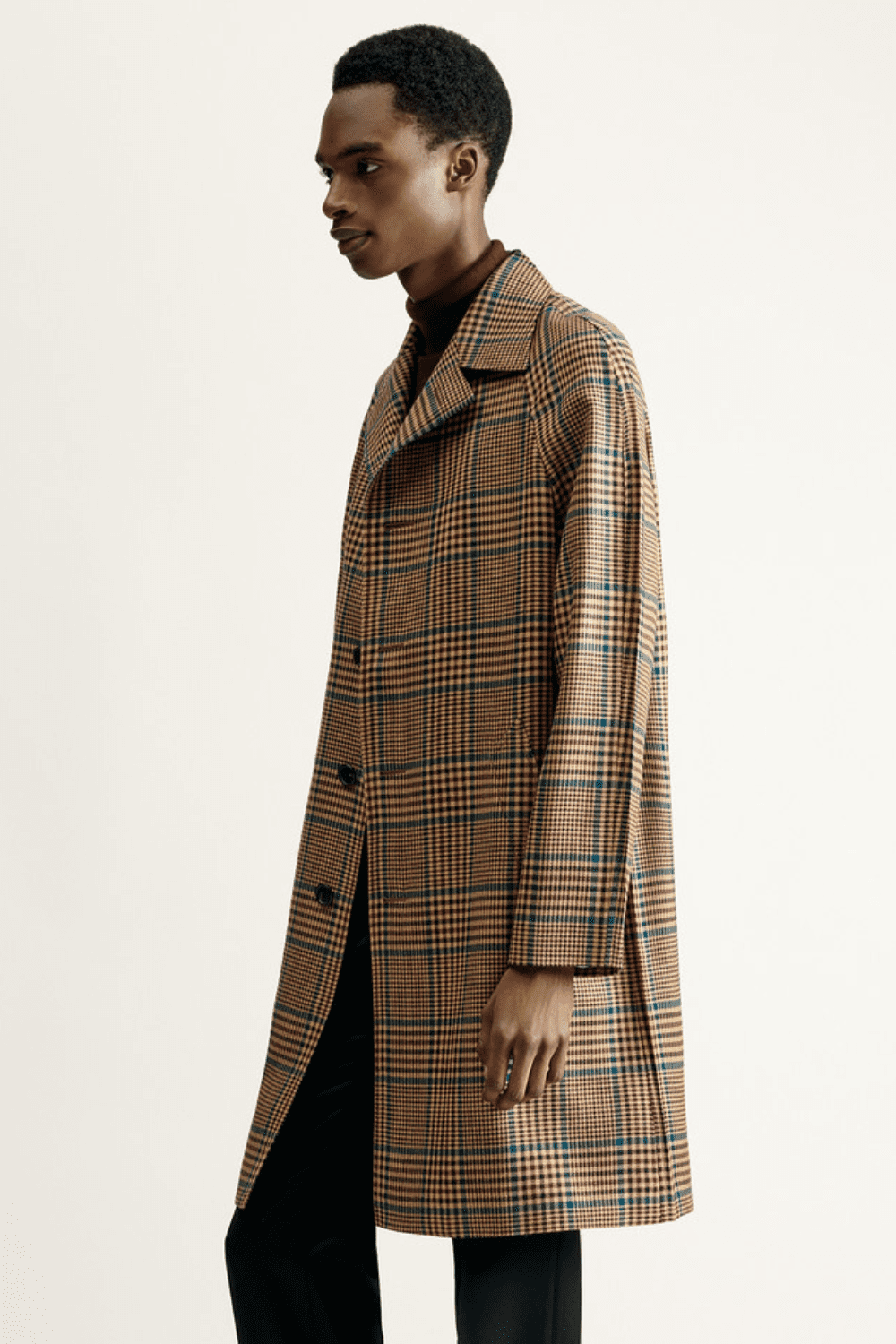 Tired of sweating profusely on the tube wearing your wool coat in Spring? A transitional jacket is ideal for filling the gaps between seasons.
The weather in Britain can go through a full year of seasons in one day. Don't get caught out and get yourself something robust but lightweight that can easily be thrown on or off dependent on the temperature.