In the colder months, the opportunity to wrap up and layer clothing makes it a lot easier for men to dress well. Summer though is a lot more challenging.
During summer, the default is to remove the number of layers we wear to combat the heat. So, whether we are heading to a festival, drinking with friends or facing the commute to work. Less is nearly always better.
But, with the reduction in options for our daily outfit inspiration, men start to lose the sartorial flair they have worked hard on for the rest of the year. Thus falling into the comfort zone of functionality over style.
Fear not; help is at hand. In this article, we will bring you the best summer outfits gents should have in rotation to beat the heat while still looking great.
Minimalist Tailoring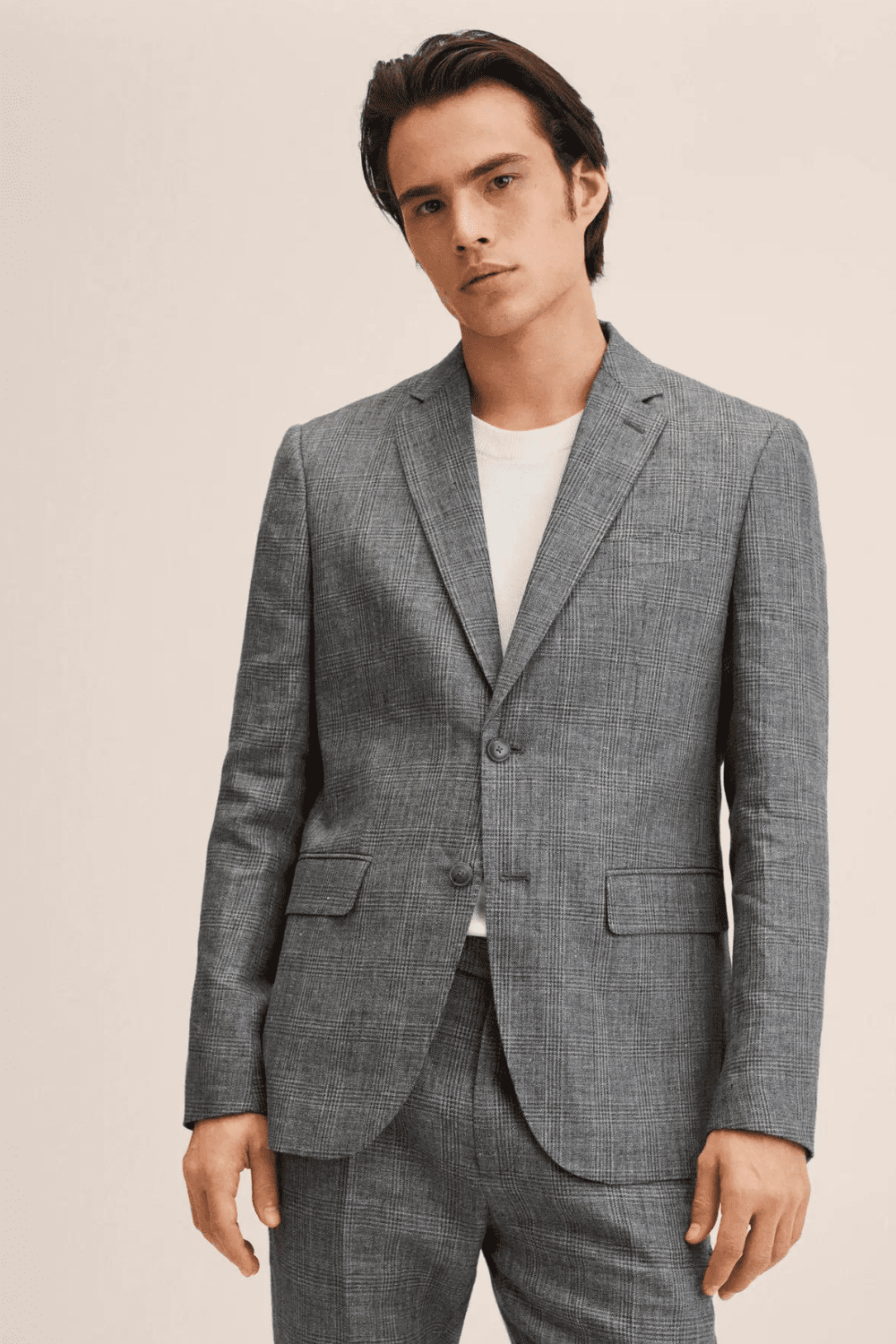 The summer is a welcome chance to update our tailoring, and we can start by removing the traditional shirt.
A formal shirt can start to feel stuffy and restrictive in the heat. Replace it with a simple, plain tee, and you will instantly add a dash of continental spirit to your workwear. Make sure the t-shirt is crisp and fits well, then tuck it into tailored trousers with a small overhang to nail this look.
You can wear it as is or add the matching suit jacket back into the equation. Both will look great and deliver a minimalist, contemporary outfit perfect for a number of different occasions.
Bold Prints
This time of year is a great time to push ourselves out of our comfort zone. Men can do this by including some bolder prints in their outfit choices.
We like to follow the ethos of a party on top, business below. By that, we mean grounding a printed shirt with cream or khaki chinos. This will make the shirt the showstopper without introducing too many conflicting colours.
Nautical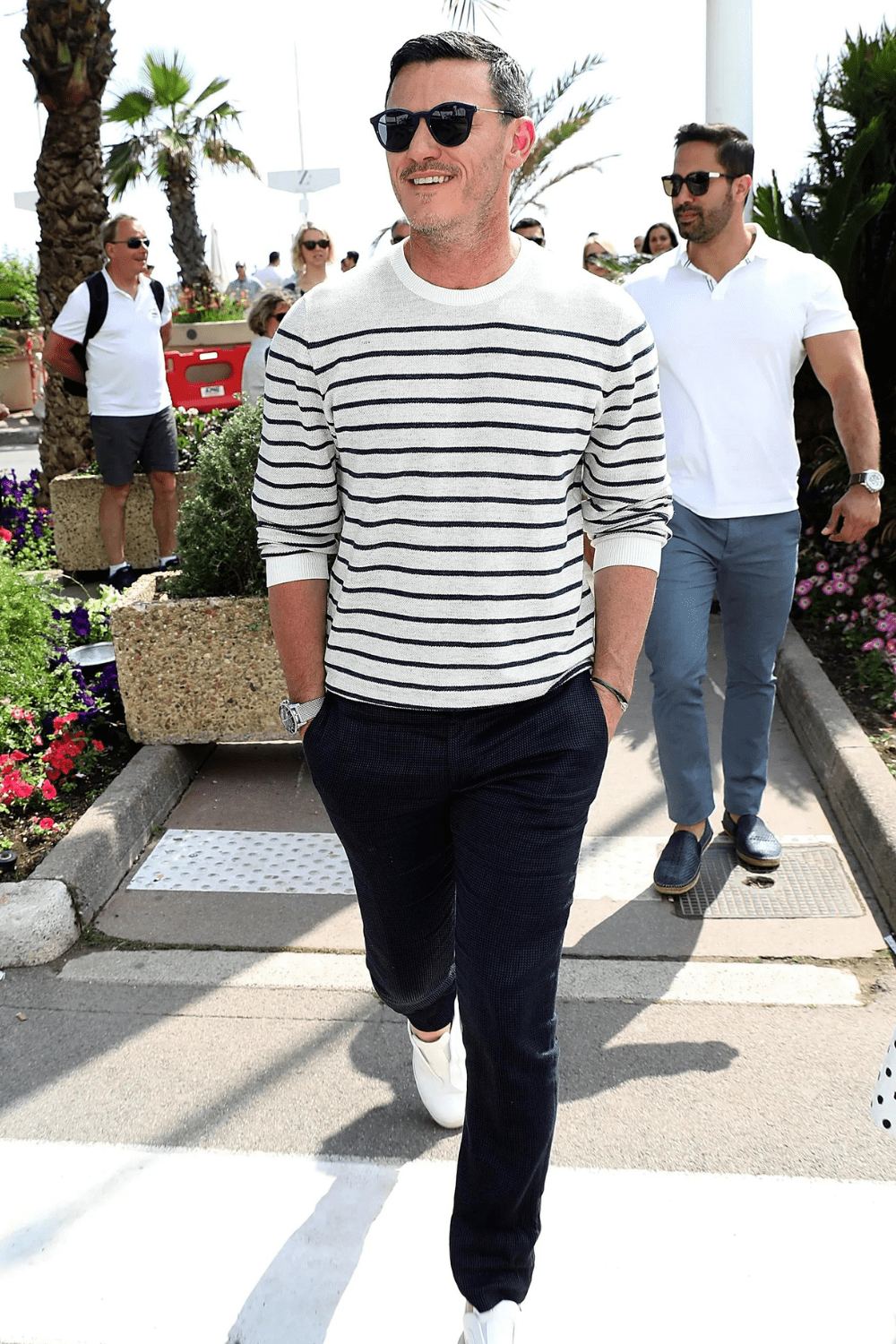 Why not imagine yourself sipping a beer on your yacht in a nautical-inspired ensemble?
The crucial element needed to pull this off is a Breton striped shirt or long-sleeve top. Originally worn by the French navy, it is chock-full of sea vibes.
A Breton top additionally allows men to introduce something distinctive to their summer wardrobe, where prints might seem a little scary to some. It is much palatable while still versatile enough to be worn with tailoring or simply with chinos or shorts.
Riviera Chic
Named after the French Riviera and the celebrity guests that stylishly visited it from the 1920s onwards. The muted palette combined with a mix of smart and casual pieces ensures it is still a timeless inspiration for men to this day.
There are many iterations that we can include, though, at its simplest, it takes on the form of a light-coloured pair of chinos with a polo shirt on top. Espadrilles or sandals will be fine as footwear choices, and we can use an unstructured blazer, Panama hat, or even a neckerchief to further dial up the Riviera vision.
Wedding Separates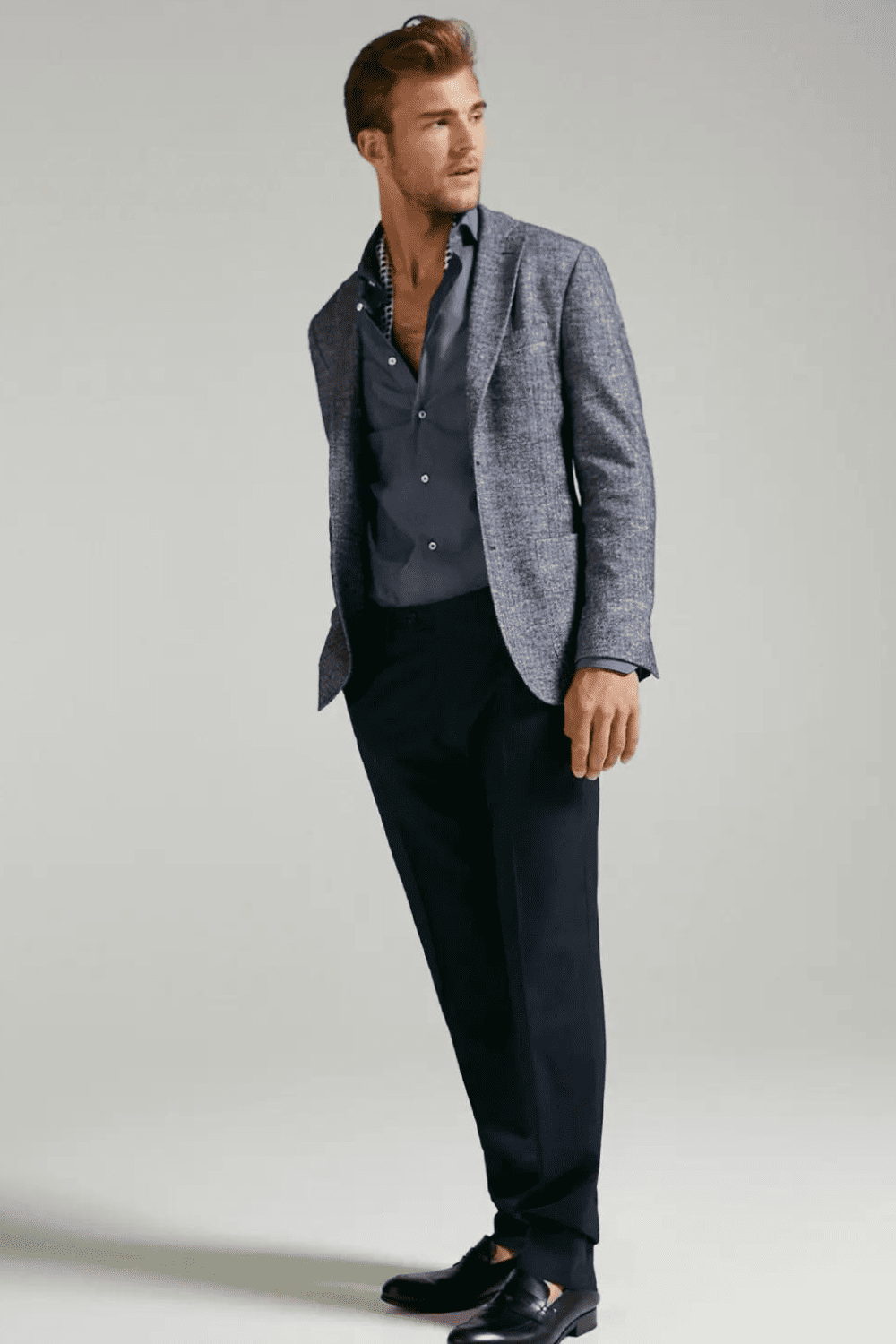 The perfect way to break away from the stifling three-piece suit for an impeding summer wedding is to incorporate separates.
Alternating the colours on top and bottom allows for more creative freedom and potentially enables men to freshen up two suits they already own into a brand-new outfit.
Our go-to colours are grey and navy, but men can experiment with pushing the colour palette further. Just remember, for bolder colours, always include them on top and have a base colour like navy or beige as trousers to build a solid foundation.
Beach to Bar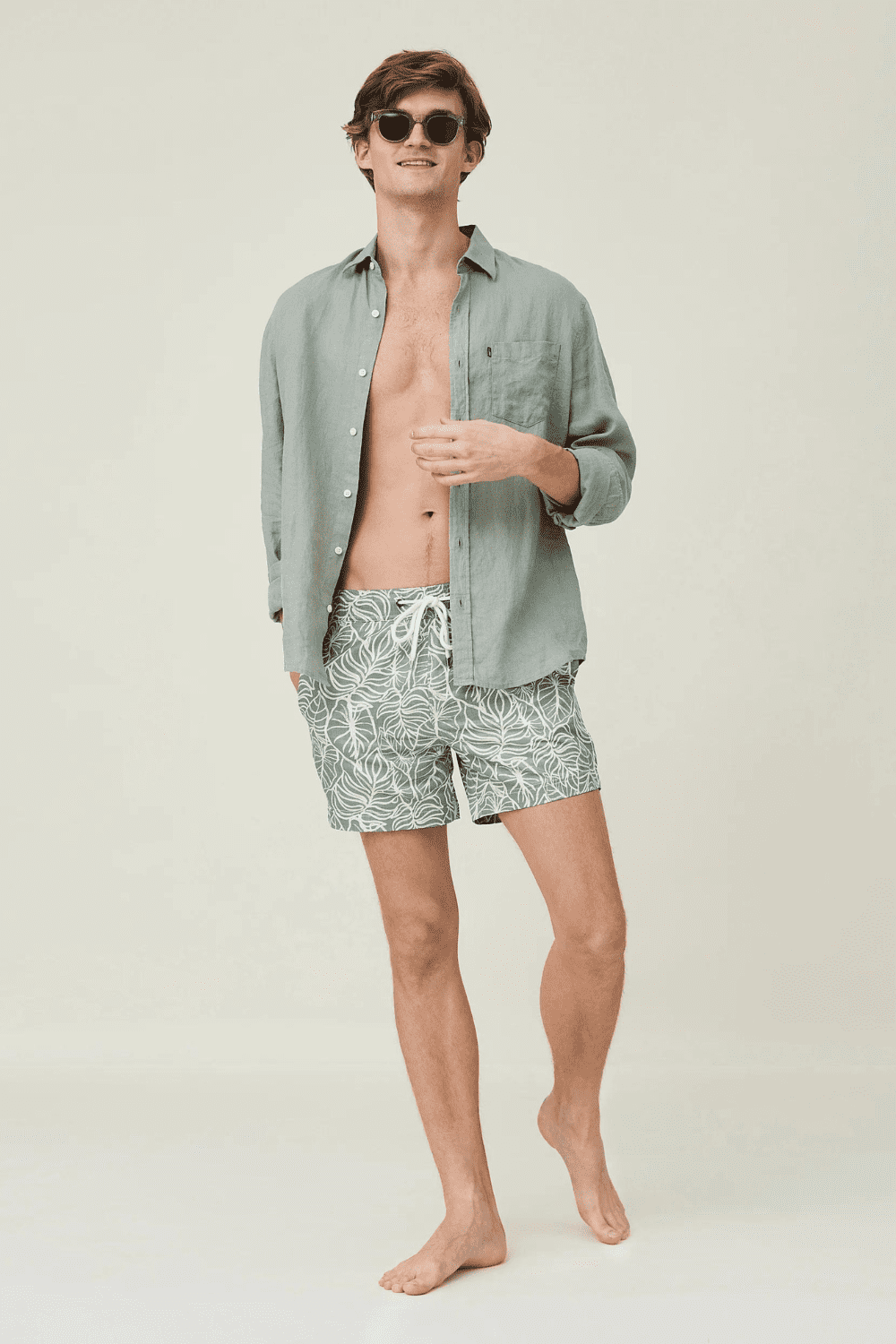 Upgrading your shorts is the toughest part of getting this look right. Invest in a pair of tailored shorts that sit about mid-thigh to accentuate the legs and give an elevated silhouette.
With a great pair of shorts in the mix, men just need to partner with a linen shirt for a laidback, composing outfit that will take them from the beach to a bar or restaurant. Simple, but effective, you won't want to stop wearing it when you return home.
Business Casual
Contrary to belief, warm weather dressing doesn't always mean removing every layer. Especially if we live in a location whereby the sun isn't as hot day in, day out. The beauty of this is it gives men a chance to still look smart and well put together.
Start by updating your shoes from a formal brogue or oxford to a loafer to give your feet a bit of breathing space immediately. Allow more air to circulate by adding hidden socks, cooling you further.
Next, opt for trousers in a linen or linen mix that are still smart but maybe finish a little higher on the ankle. This maintains the smart exterior but subtly removes some restrictive elements.
Finish with a polo and blazer for a business casual outfit that brings a dash of summer even if you have to head to the office.
City Break
When exploring an urban space on a city break, men need something a bit more refined but functional.
Again, focusing on how the footwear can suit our requirements, we will need a pair of trainers for comfort as we increase the daily step count.
The mercury is rising, so chino shorts can keep us cool but offer a more tailored feel. As an added bonus, they are versatile enough to be partnered with a range of tops to keep baggage to a minimum.
We said, you have options when it comes to what top to wear, though an Oxford shirt is hard to beat.
Summer Layering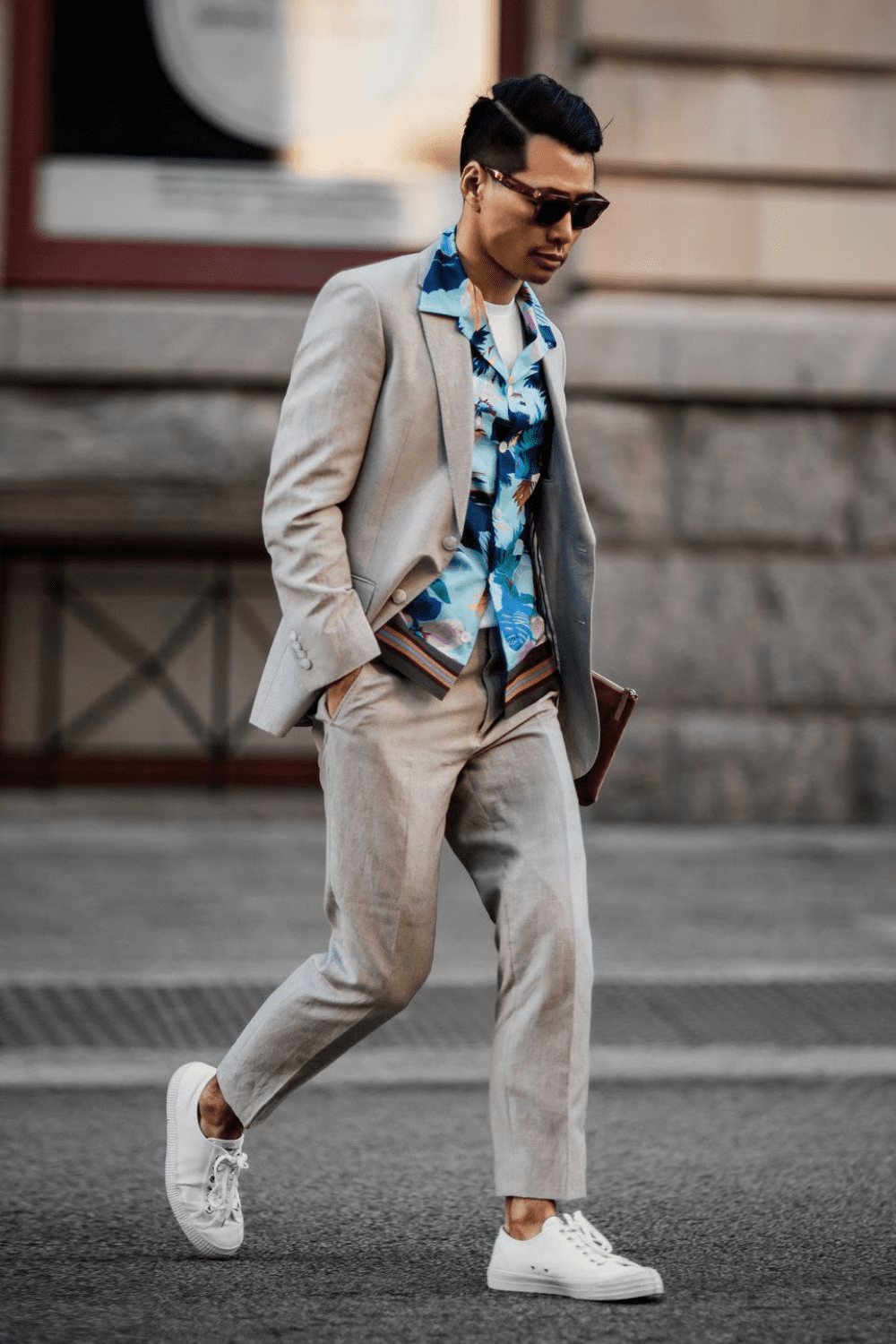 Yes, I know we have banged on about removing layers in summer to beat the heat. But, in Britain in particular, our summer can be over as quickly as it arrived. To combat this, we can artfully introduce a layer like a vest or a t-shirt to help alleviate the odd chill.
Some assured picks can be a plain white vest poking out from under a Cuban collar or a t-shirt beneath an Oxford shirt.
Remember to keep the bottom layer tucked in so as not to ruin the overall aesthetic of your chosen outfit and this subtle addition can be a foolproof winner.
Summer Knits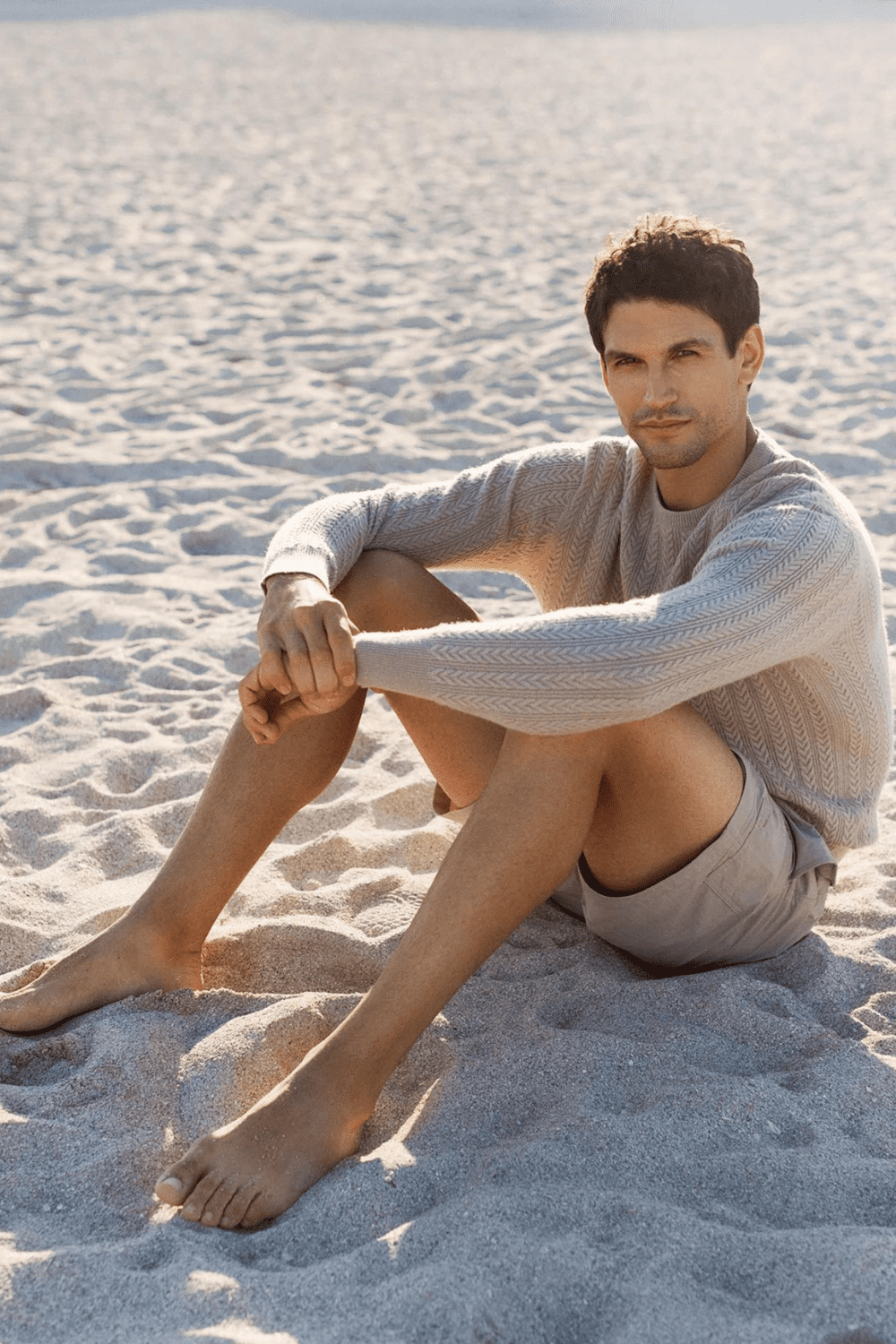 Summer leads to a lot more alfresco activities and carefully chosen knitwear will ensure you aren't shivering over a pint once the sun goes in. The trick is picking a throw-on piece that has a breathable material like cotton which will allow air to circulate but not enough to make you too cold.
To incorporate within a look, because we have opted for a soft fabric like cotton against our skin we can get away with wearing it as is. Alternatively, due to its lightweight consistency, it can nestle nicely under a denim jacket or on top of a tee for some expert summer layering.