Taking care of your skin is important, no matter your gender. However, men often find themselves in a conundrum when it comes to skincare. On the one hand, they want to look and feel their best, but they don't want to spend a fortune on products that may or may not work.
No matter whether you need to combat a shiny forehead or tackle those troublesome clogged pores. Thankfully there is an answer. We have brought together our comprehensive list of 10 skincare brands that men can depend on to leave their skin looking refreshed and recharged without breaking the bank.
1. Nivea
Key Product: Menmalist Face Cream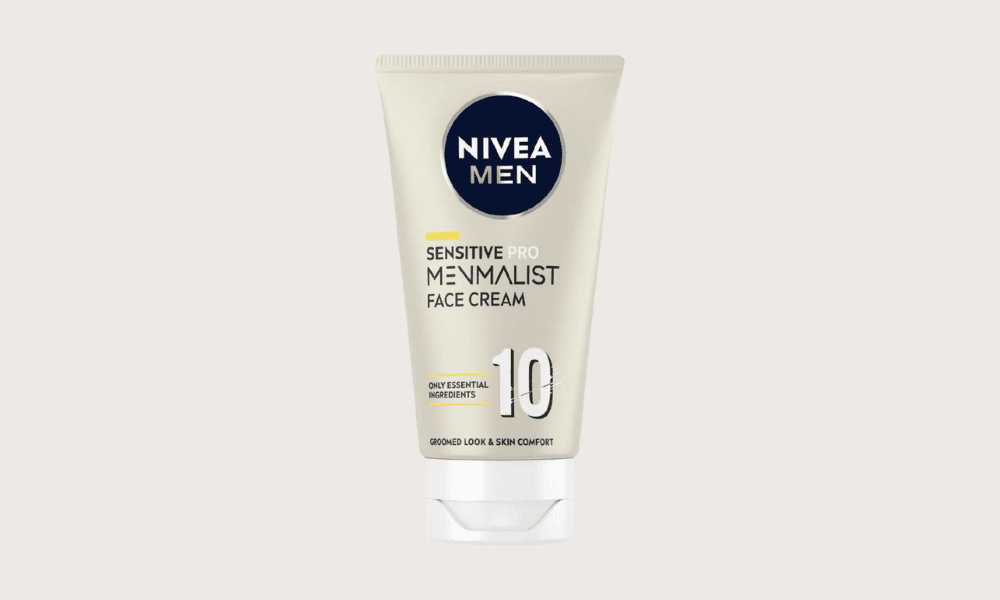 Nivea is a brand that has been around for over a century, and for good reason. Their commitment to quality and affordability has made them a household name in the skincare industry.
One of the things that sets Nivea apart from other skincare brands is its focus on gentle and nourishing ingredients. Their products contain ingredients like aloe vera, vitamin E, and shea butter to soothe and hydrate the skin. This makes Nivea an excellent choice for those with sensitive or dry skin.
In a world where shiny marketing campaigns can distract men from finding products that deliver the basics well. Nivea has stood the test of time. Their commitment to quality, affordability, and sustainability has made them a trusted choice for skincare and body care products.
2. Bulldog
Key Product: Black Pepper & Vetiver Shower Gel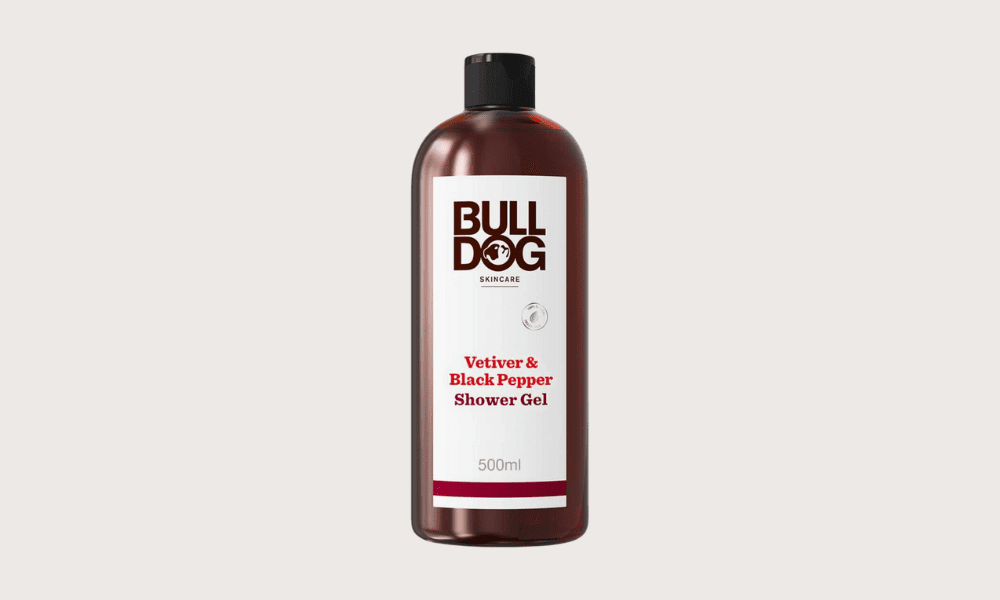 Bulldog is a UK-based brand that has been making waves in the world of men's skincare. Their mission is clear. Provide high-quality, natural skincare products free from harsh chemicals and synthetic fragrances. And they do all this without charging a fortune.
The brand uses only the best ingredients, so they carefully select each one for its unique benefits. Whether you're looking for a gentle cleanser, a nourishing moisturiser, or a powerful anti-ageing serum, they've got you covered.
All Bulldog products are vegan-friendly and the brand is always looking for ways to reduce the waste used in their products. This combination of great products, with a focus on environmental impact, means they have won an army of fans, for all the right reasons.
3. No 7
Key Product: Energising Face Wash
No 7 is a brand that consumers have trusted for over 80 years. They have become a household name in the affordable price bracket, and their men's line is specifically designed to meet the unique needs of male skin.
The men's range covers everything from deep cleansing face washes to light moisturisers. With a key component being that their products are hypoallergenic and non-comedogenic. This means that they won't cause irritation or clog your pores, making them a great option for those with sensitive skin.
With their long history of excellence and commitment to sustainability, you can feel good about using their products on your skin. No 7 is a brand men can trust to deliver everything their daily skincare regime needs, no matter how complex it is.
4. Cerave
Key Product: Foaming Cleanser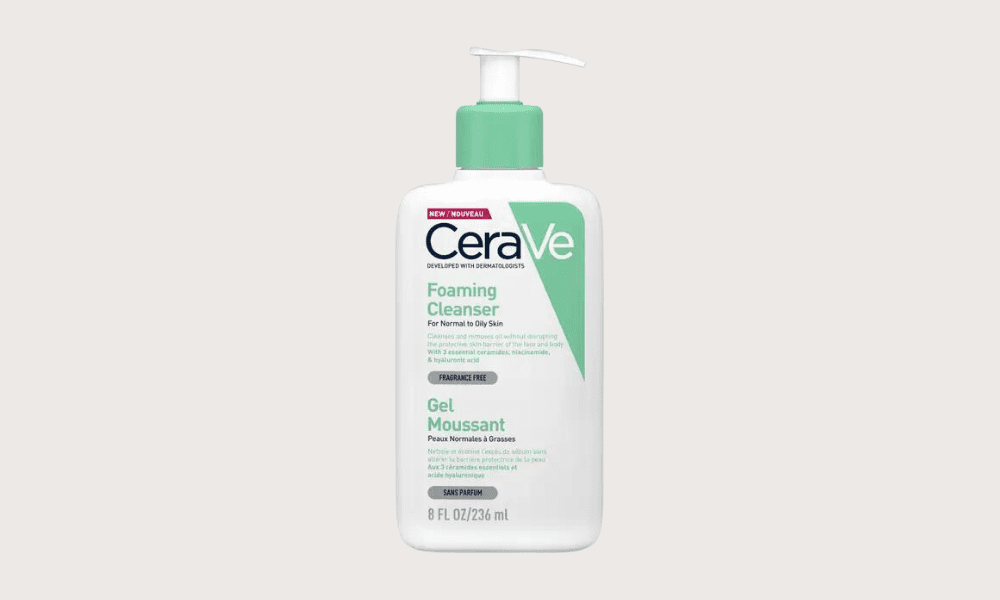 Cerave is a skincare brand backed by science. All of their products are designed with the skin's natural barrier in mind, which means they can help to hydrate and protect your skin.
The brand's ingredients are of the highest quality without an extortionate price tag. Ingredients like ceramides and hyaluronic acid might sound complicated and scary. Though, they are the opposite. They nourish and protect and are especially beneficial to those with dry and dehydrated skin as they are formulated to help the skin draw in moisture.
Our skin's natural ceramide levels can decrease as we age, leading to dryness and other issues. The ceramides In Cerave's products help replenish the skin's barrier and keep it hydrated, penetrating deep into the skin. This is a top pick for men in need of some added moisture.
5. Clinique
Key Product: Oil Control Exfoliating Tonic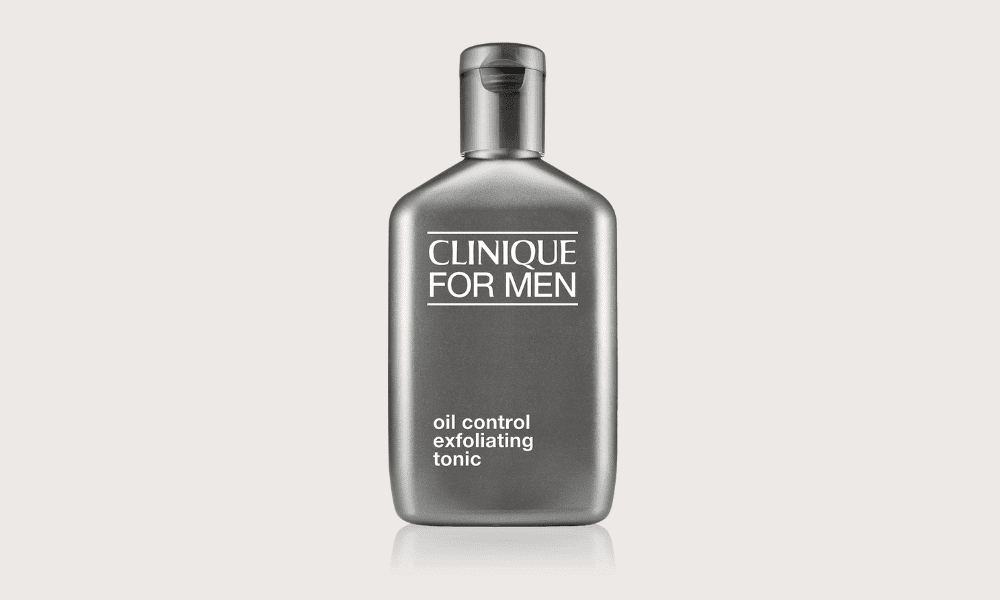 Women and men have different requirements for their skincare products. So, it can be beneficial for men to seek out products specially formulated for their needs. Clinique is a higher-end brand, but they have a range of affordable skincare products for men. This range includes products for all skin types, including oily, dry, and sensitive.
The brand is also known for its commitment to quality and safety, which means you can trust that you're getting a high-quality product. Clinique is worth considering if you're looking for a brand that's a step up from your supermarket options but won't break the bank.
6. Horace
Key Product: Purifying Face Mask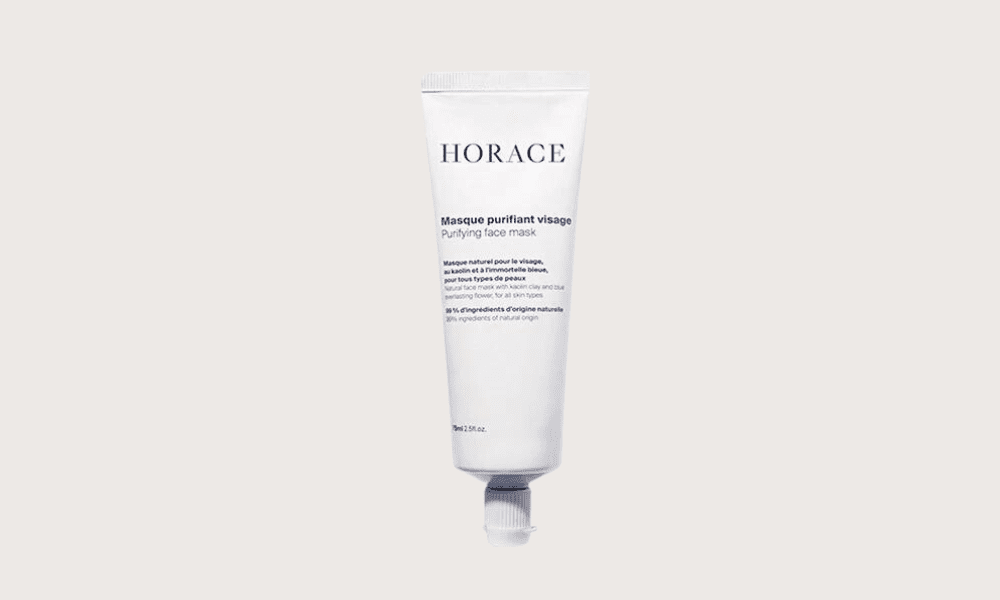 Horace is a French brand relatively new to the skincare scene, but they've already made a splash. With many five-star reviews, their products are made with natural ingredients and are designed to be simple and effective. No long list of complicated and hard-to-pronounce ingredients, Horace is a breath of fresh air.
The brand has everything from hair care to body wash available. All their products are free from artificial fragrances and colours. So, it is a great choice for men looking to strip their products back to basics. A strong-performing, stylish brand, Horace is the up-and-coming heavyweight in skincare.
7. Mancave
Key Product: Anti-Fatigue Eye Gel
Mancave is a UK-based brand that offers men a range of natural skincare products. All the nasties like parabens, sulfates, and synthetic fragrances are kept out, and they're all vegan-friendly.
Mancave places a strong emphasis on sustainability, using recycled materials and reducing waste wherever possible. We are always happy to champion skincare brands with this focus, and the fact that the brand is from these shores is an added bonus.
8. L'oreal Men Expert
Key Product: Hydra Energetic Daily Anti-Fatigue Moisturising Lotion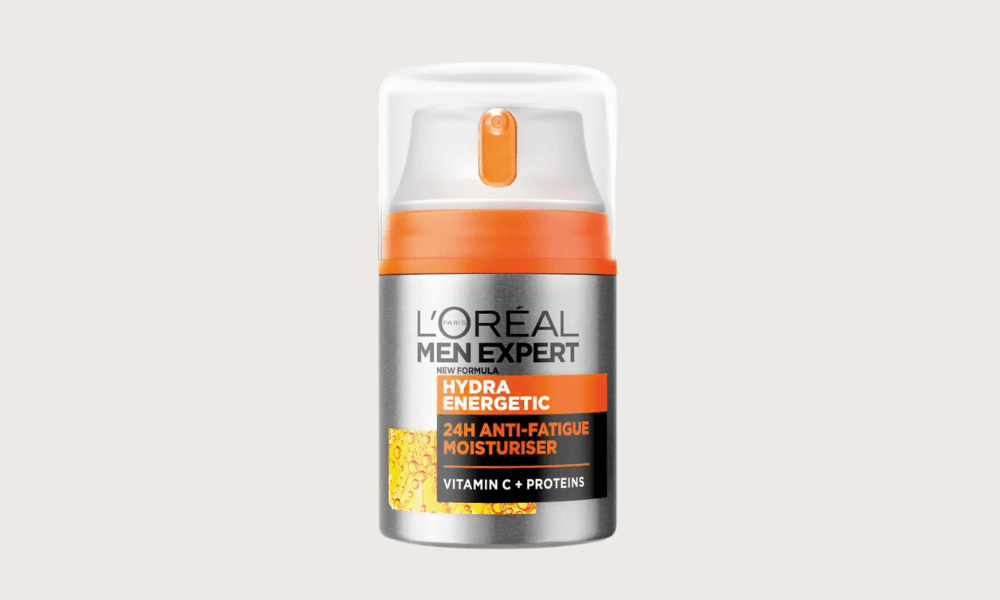 It would be hard to find a guy that isn't already familiar with L'oreal. They are an incredibly well-known skincare brand stocked in shops up and down the land.
Their specific men's line is often overlooked. But, industry insiders will be familiar with the range's ability to produce good results at a wallet-friendly price. The L'oreal Men Expert line includes everything from daily scrubs to under-eye serums, and all their products are designed with men's skin in mind.
L'oreal is a brand committed to innovation and regularly introduces new products to the market. If you want a reliable brand that stays on top of the latest trends, L'oreal Men Expert is a great choice.
9. The Ordinary
Key Product: Salicylic Acid 2% Solution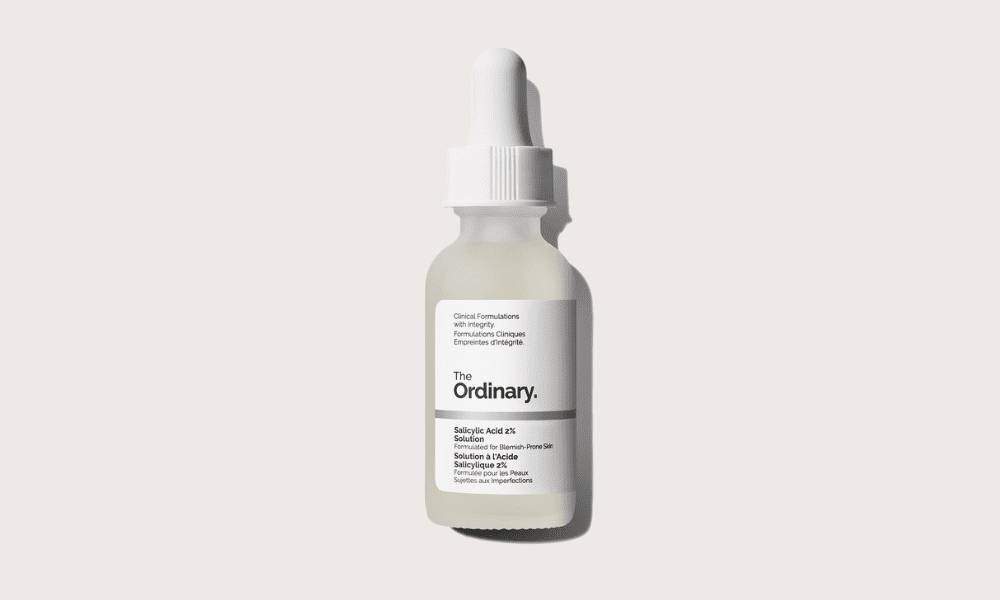 The Ordinary cooked up a storm in the skincare industry when they launched by being transparent on the costs other brands charge for their products. The brand is committed to producing the best products, but without the high mark-ups and margins often seen across the industry.
The Ordinary's products are affordable, but they're also highly effective. With a little research, men can find a ton of items that though they are marketed to women, have all the benefits men's skin needs to look its best.
Having personally tested the brand, we can attest to the product's high-quality performance.
10. Heath
Key Product: Oil Control Moisturiser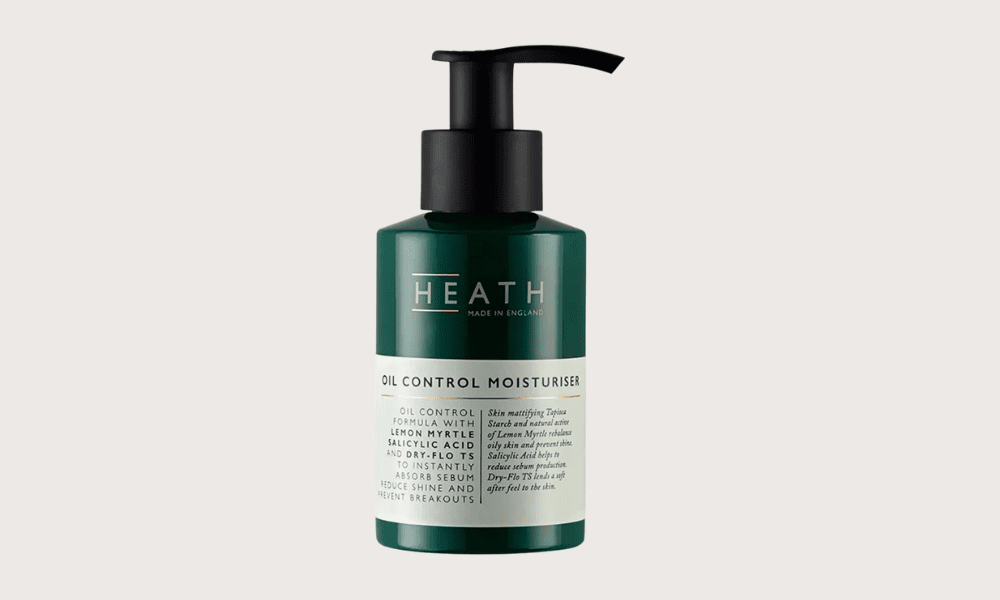 Founded in 2017, Heath is a brand that offers the urban man a range of natural skincare products that won't let him down. Our daily routines can be tough on our skin. Heath formulated all their products free from artificial fragrances, parabens, and sulfates, but without compromising quality.
Made locally in England and powered by only the strongest active ingredients, the brand is also committed to sustainability, using recycled materials and reducing waste wherever possible. If you want a brand that's both affordable and eco-friendly, Heath is worth considering.
Conclusion
There you have it – 10 of the best affordable skincare brands for men. Whether you're looking for natural products, reliable brands, or affordable and effective products, there's something on this list for everyone. Remember, taking care of your skin doesn't have to break the bank. By choosing one of these affordable brands, you can look and feel your best without spending a fortune.